"WE CAN'T RELY ON CORPORATIONS FOREVER. THEY WE'RE BUILD BY PEOPLE BUT NOW THEY HAVE A LIFE OF THEIR OWN."
Keiichi Matsuda is an award-winning artist notably active in design, video, film making (HYPER REALITY) that has been exploring through his work the transformation of human and the perception of space in the entanglement of the virtual and the physical worlds. In this short animation he's taking over the sci-fi popular scenario of the algorithms that possess a life of their own taking the lead of corporations from humans. The scenes are set in this space in between humans and algorithms where the protagonist spends her last minutes in the human realm before merging into the virtual realm of the informational networks.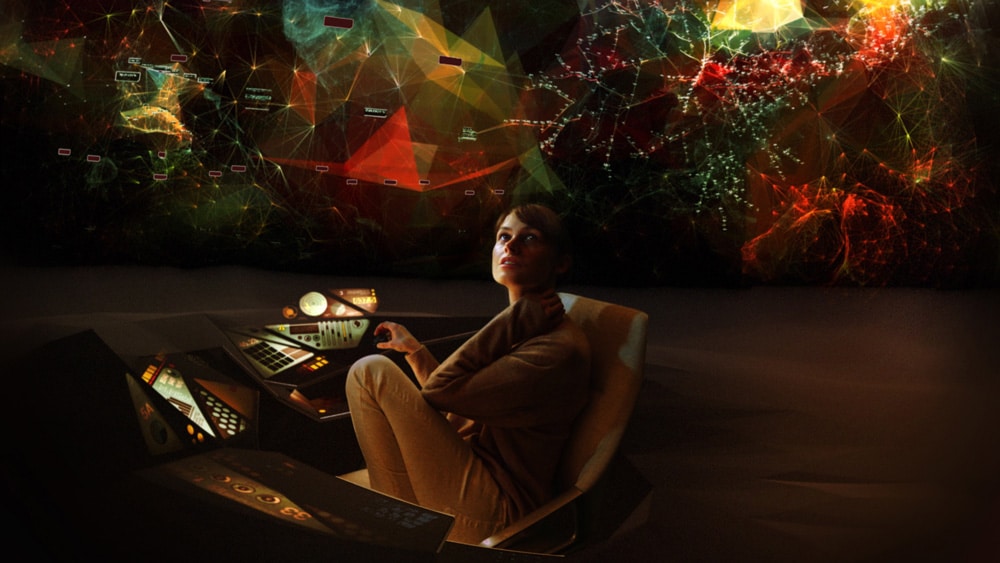 This space in between is where the two worlds are divided but at the same time where they enact upon each other and represents the current blurred boundaries between these two realms where a lot of utopias and dystopias have tried to predict the next chapter. The point where invisible networks take control of the mechanisms from where human economy depends is the point where businesses -like the protagonist- will have to make a choice. The message that the film gives to the evidently confusing point where humanity will have to choose is that of exceeding the limitations of the human capabilities to anticipate technology's potential to take the control.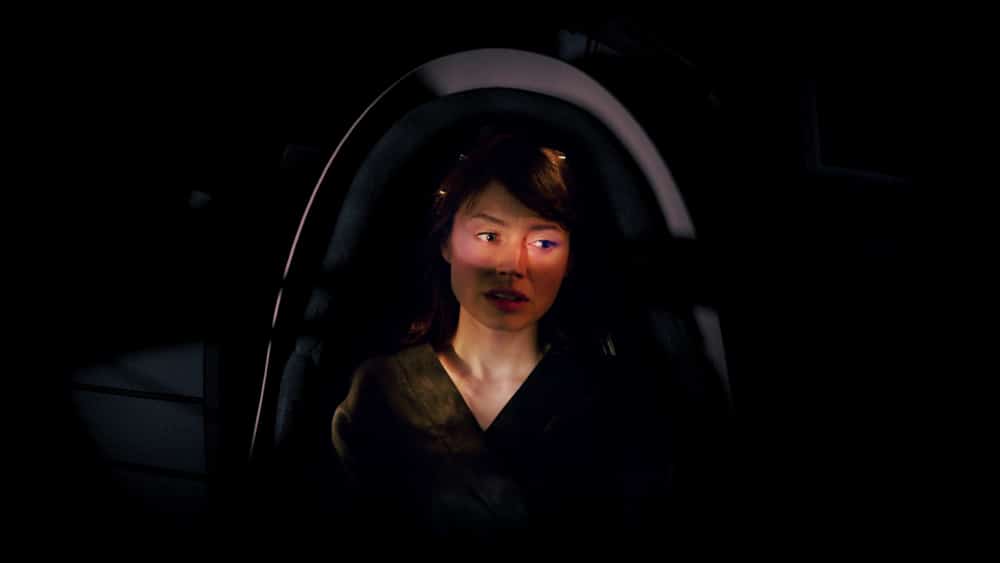 Artist: Keiichi Matsuda