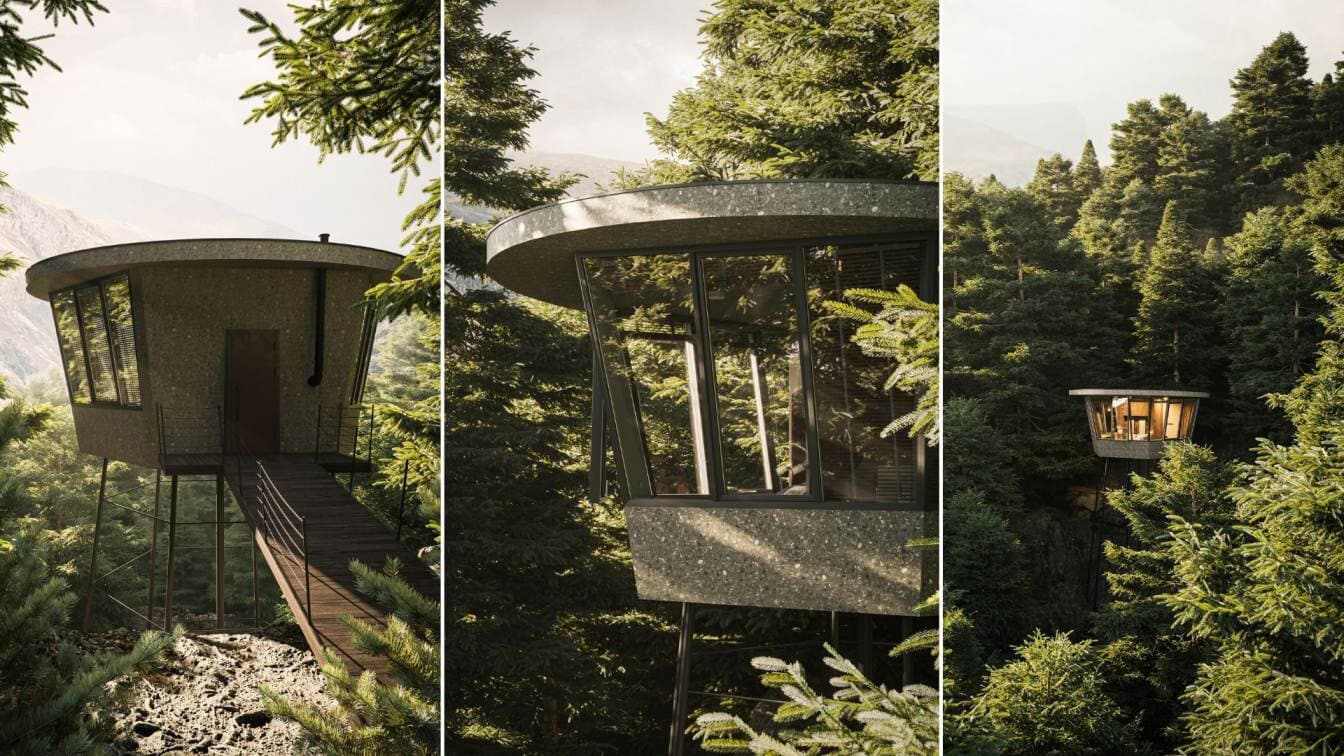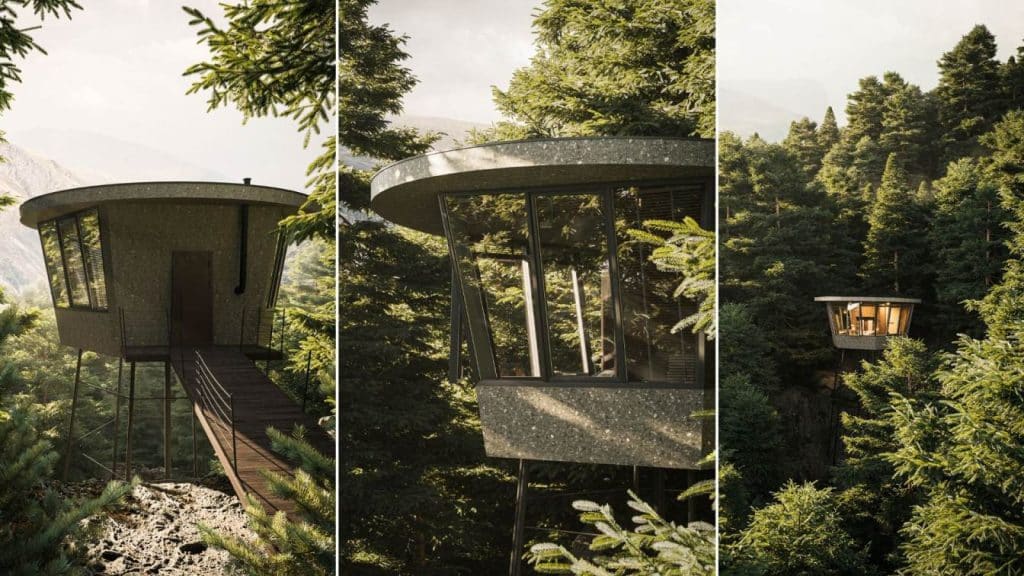 Microhome, designed by architecture firm Between The Walls, is a sustainable and modernist cabin located in the village of Dilove in Western Ukraine. The 22 m² house was created for a young couple and is built using specific materials to restore the local production of marble chips, which will provide jobs for local people.
The inspiration for the house's design came from modernist small architectural forms, such as bus stops, that were built in Ukraine during the 1950s. The house's location and panoramic windows along its perimeter offer beautiful views of the sunrise and sunset. Additionally, the location solves the issue of providing decent housing for internally displaced persons, and after the situation in the country improves, the houses will be used as a tourist recreation area to improve the economic and cultural situation in the region.
Wood was chosen as the primary material for the bridge due to its availability and good qualities in the region. The wall construction consists of concrete slabs on all outer sides, SIP panels, and a metal frame that keeps the shape of the wall at an angle. The house's interior and facades are covered with specific materials to restore the local production of marble chips.
The construction process was designed to be quick and easy, using a minimal amount of building materials. The house is divided into four parts, including a metal support, the main single structure of walls and floor, windows, and roof, which overlap like a constructor.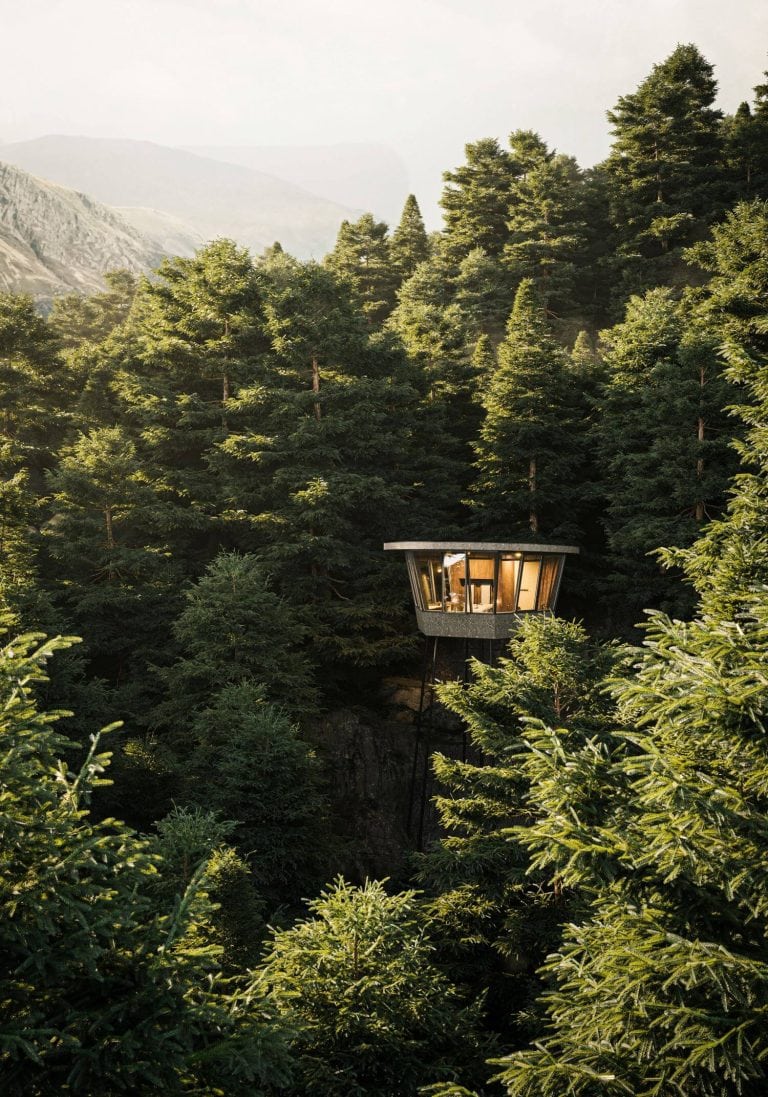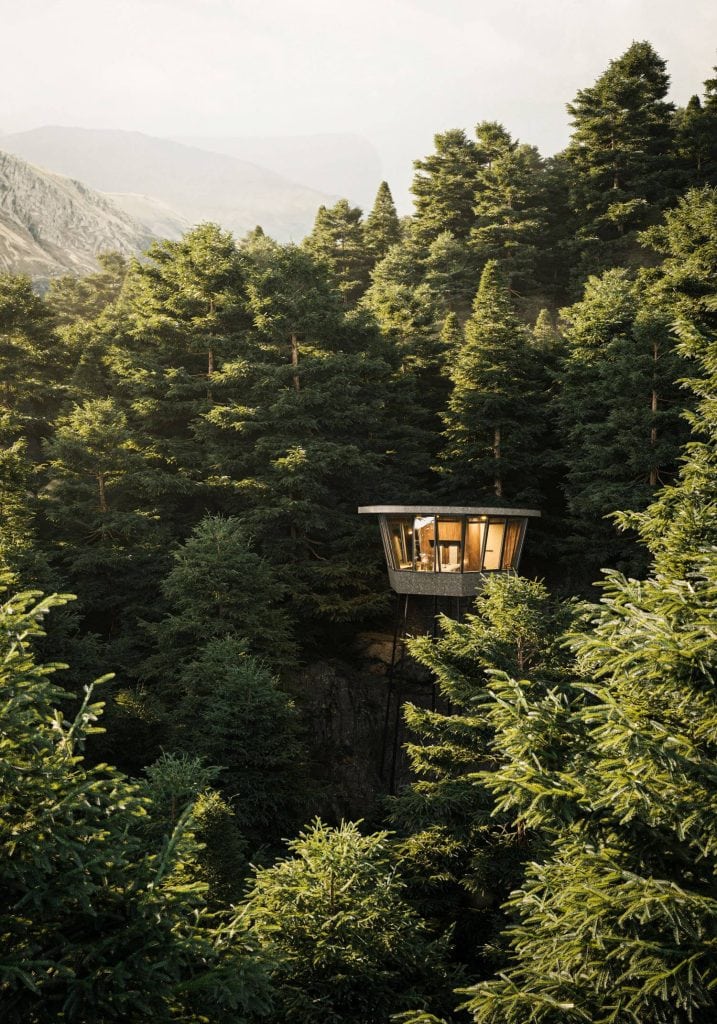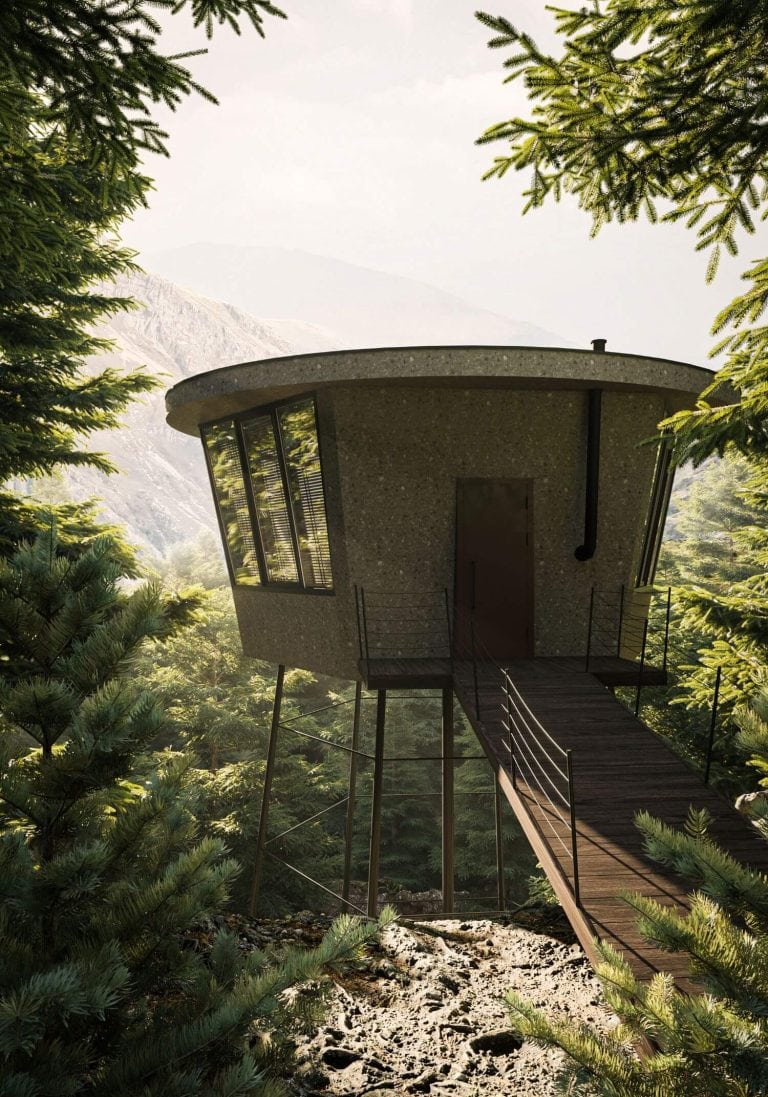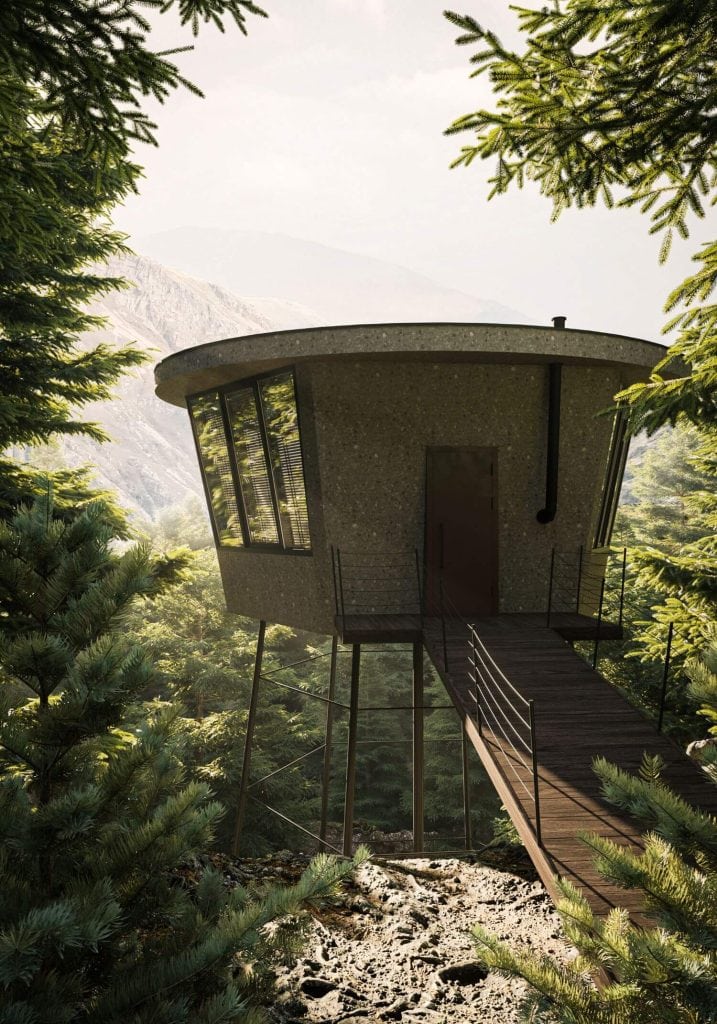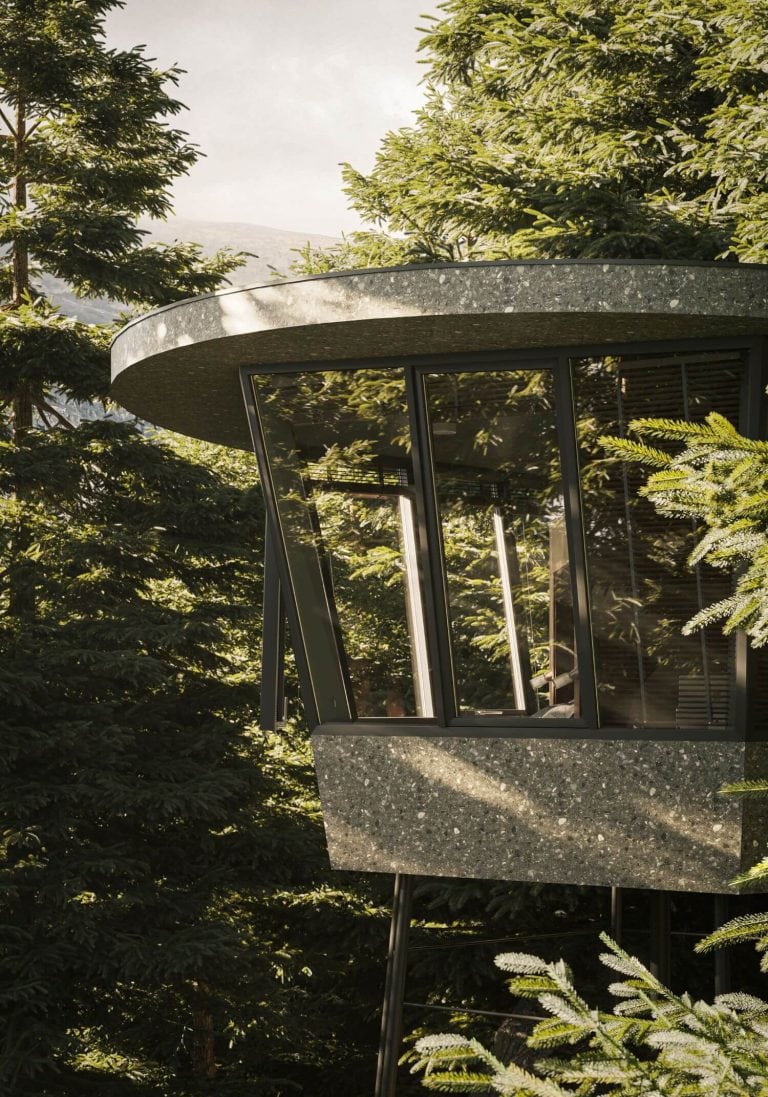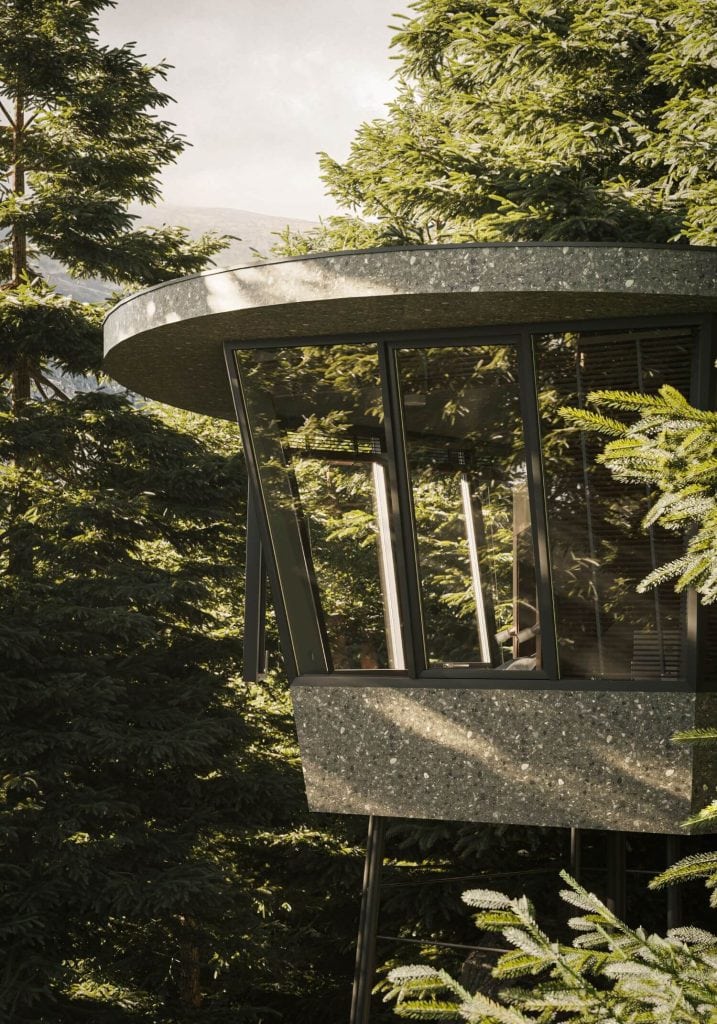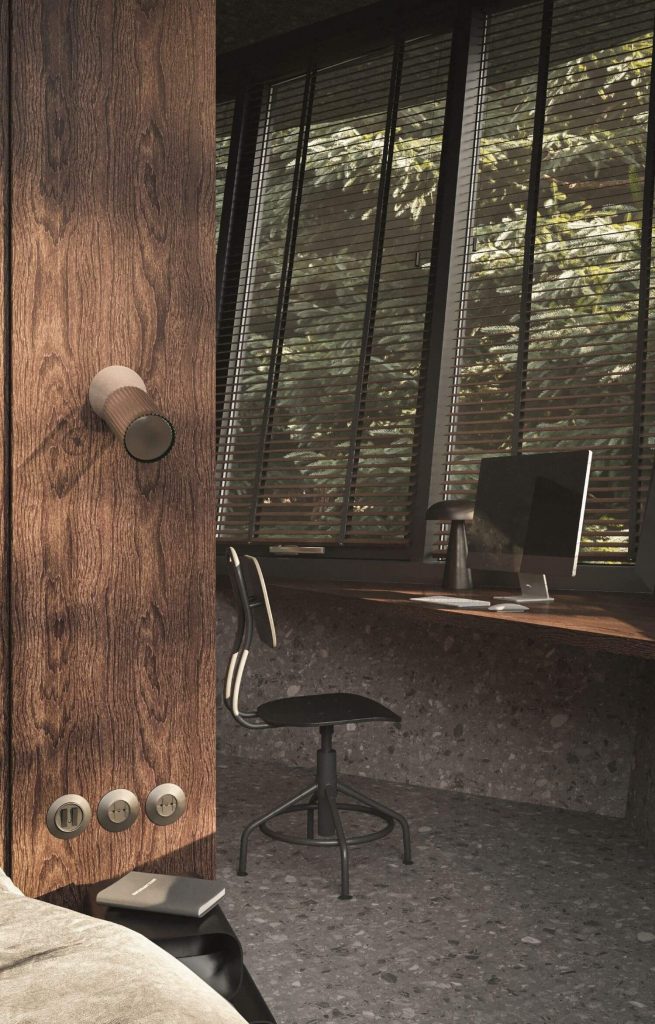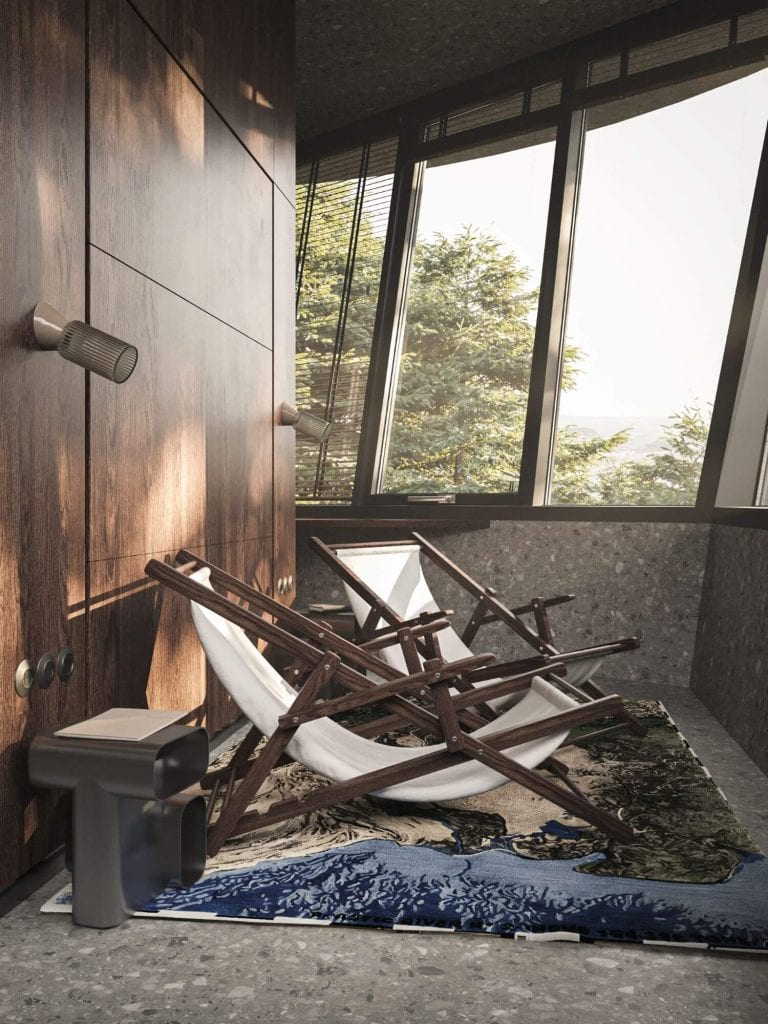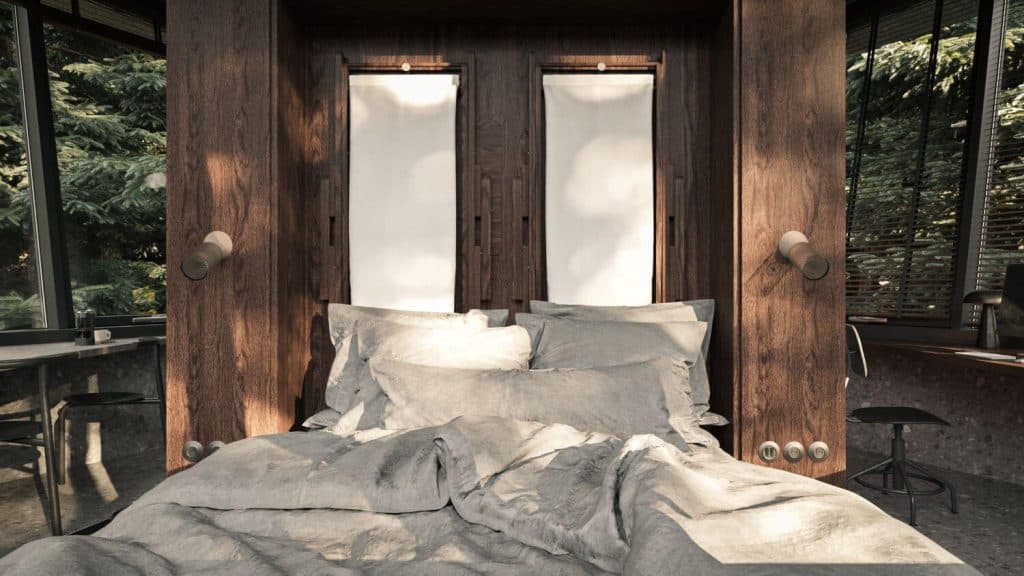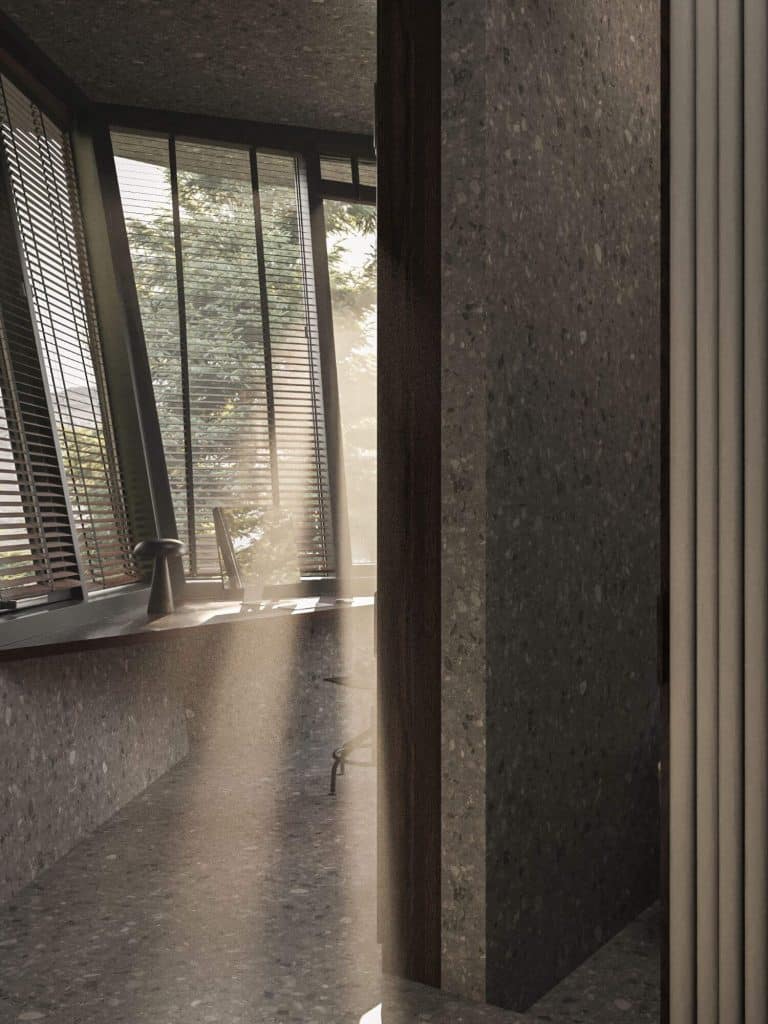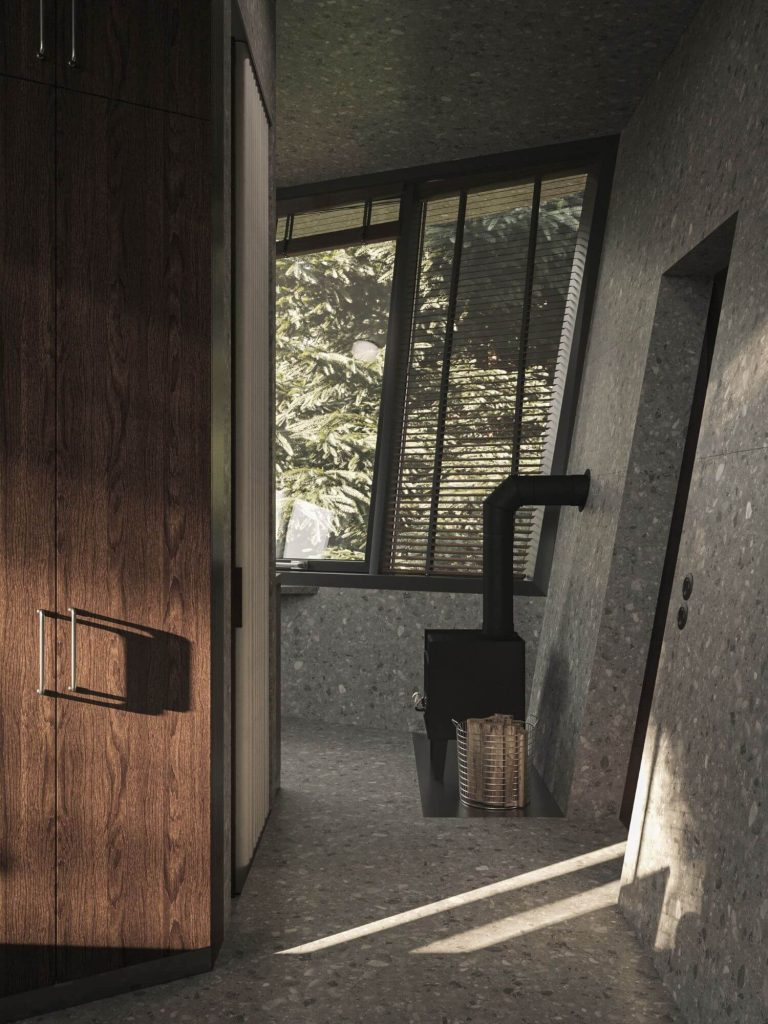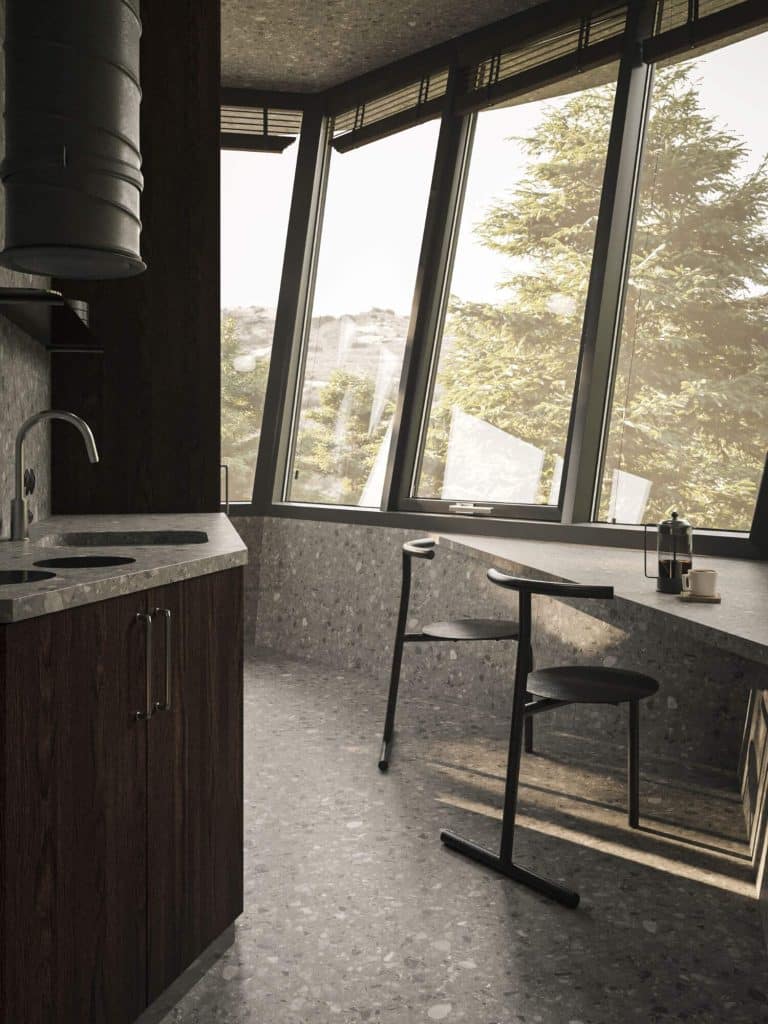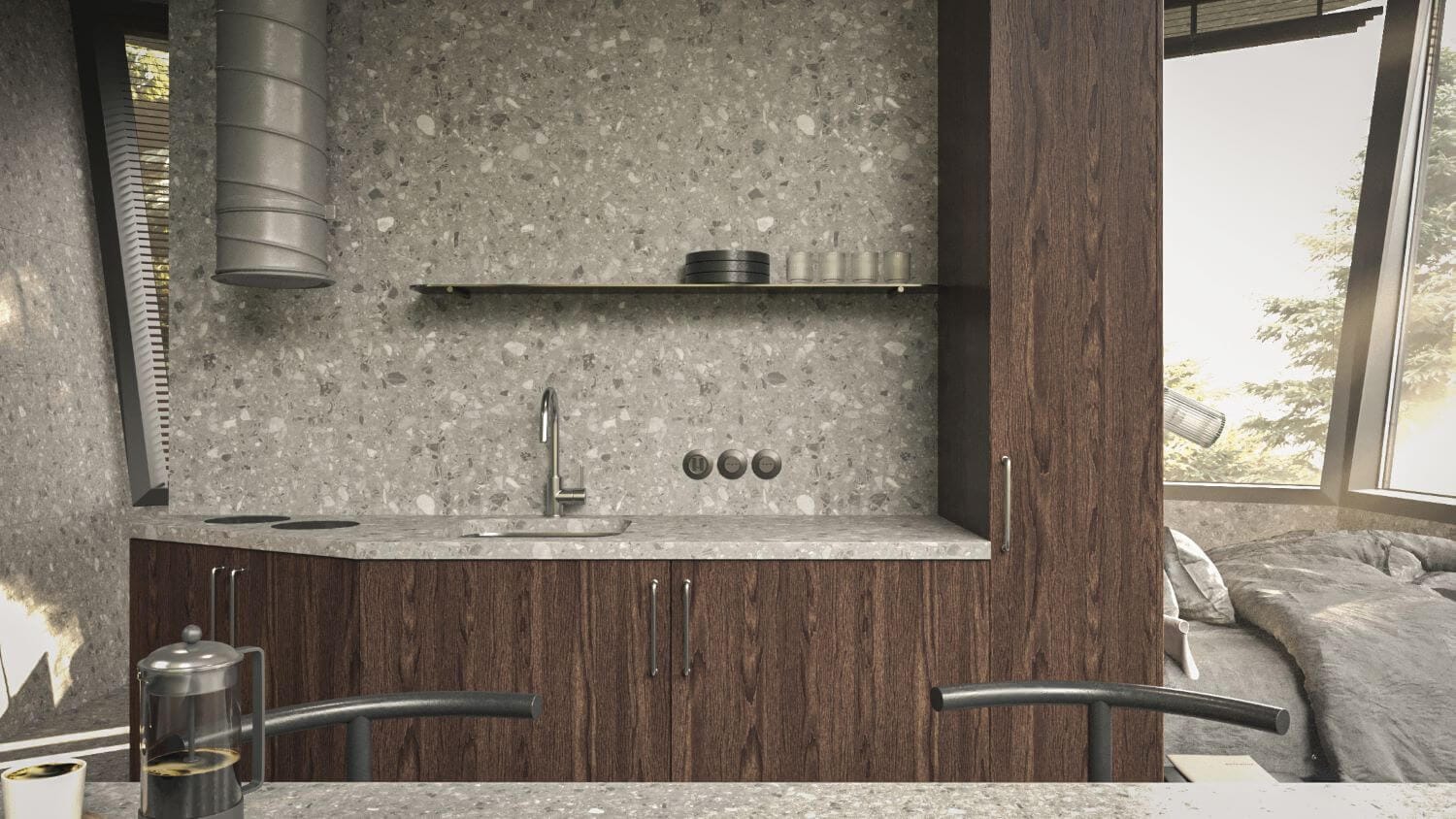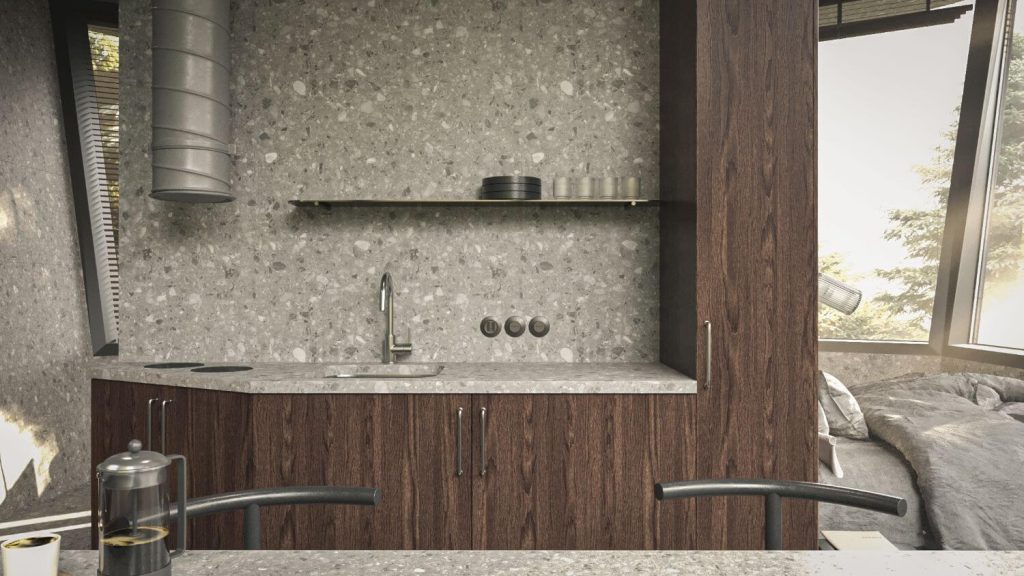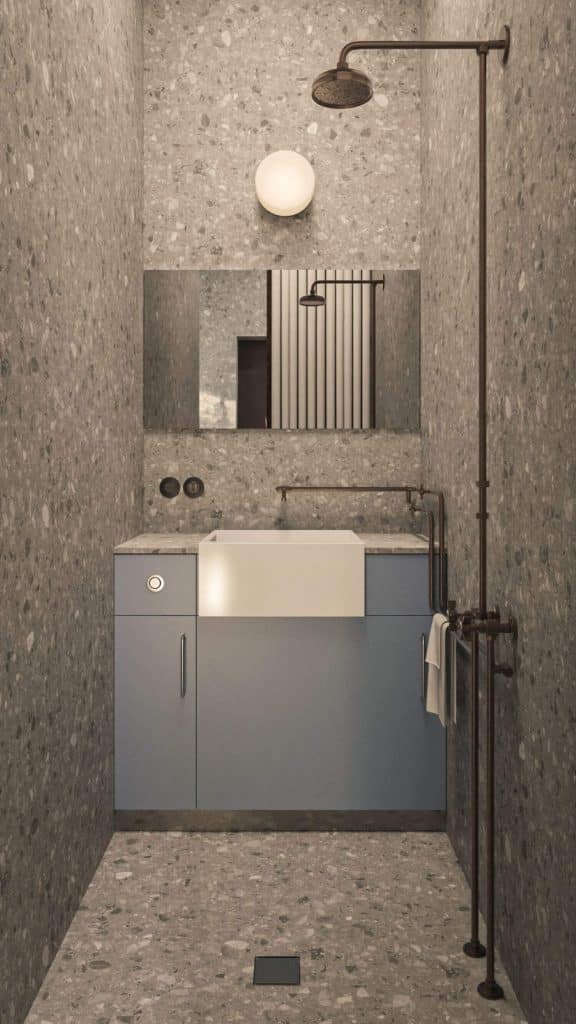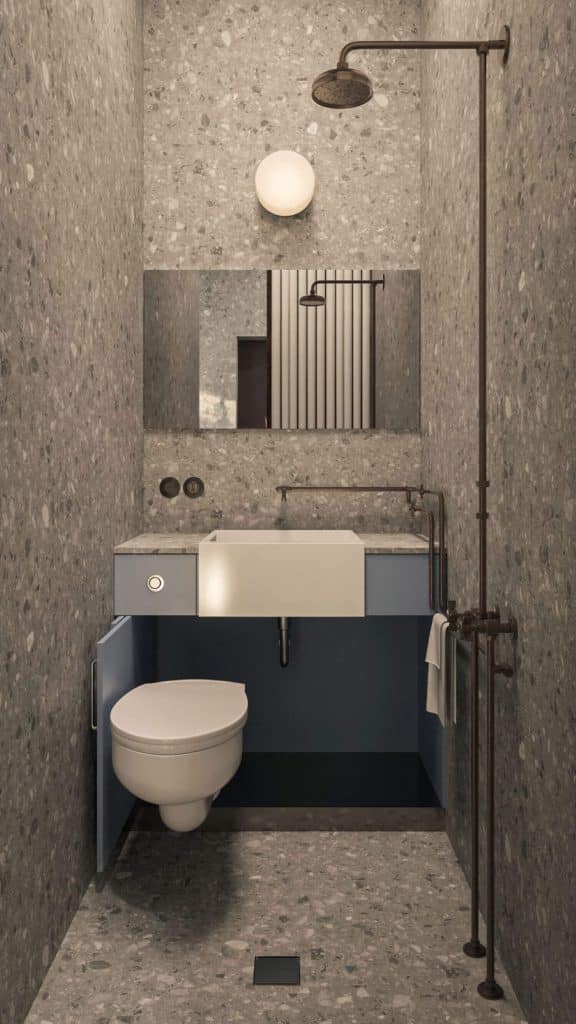 Overall, Microhome is a beautiful and sustainable cabin that not only provides a comfortable living space but also contributes to the economic and cultural development of the region.