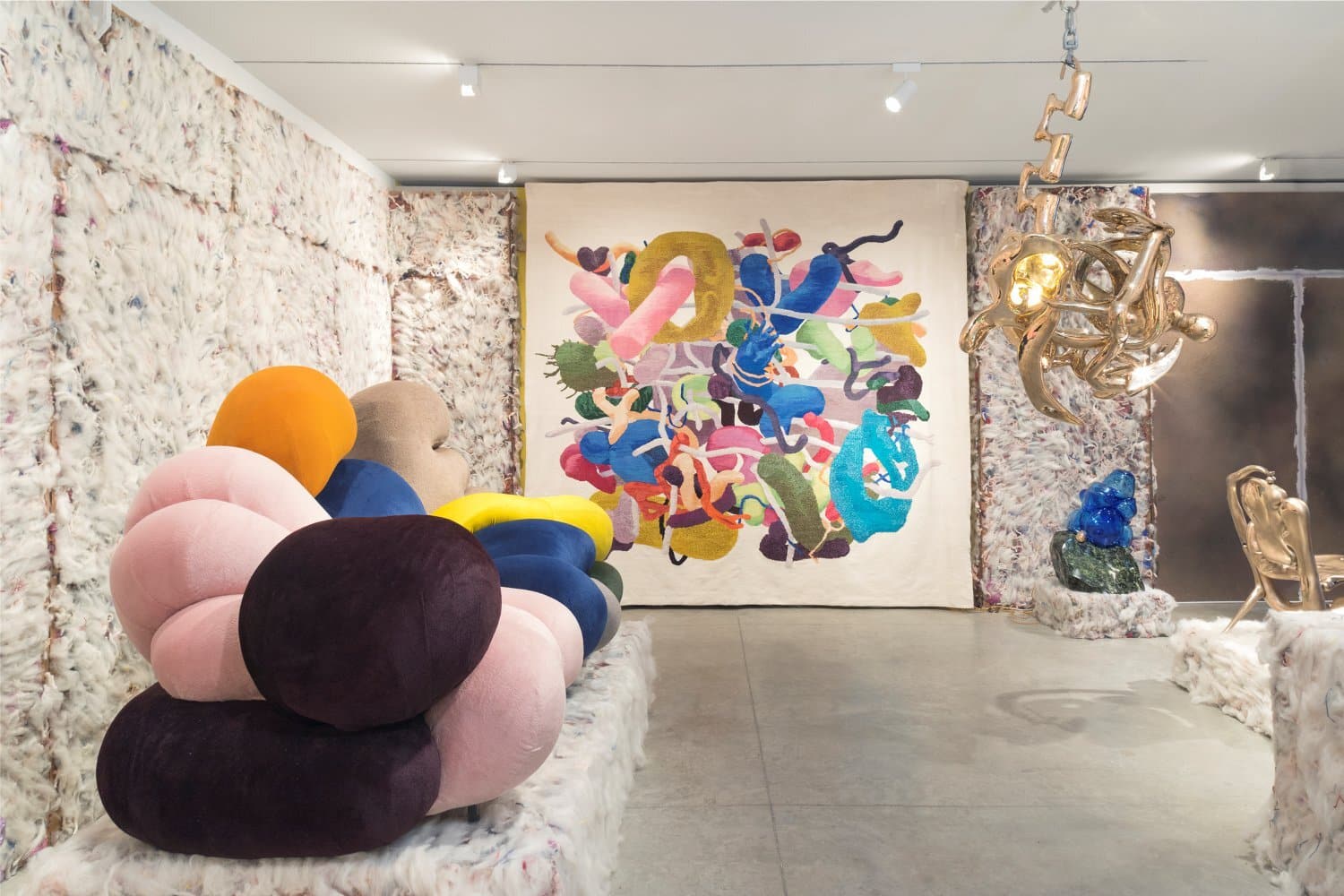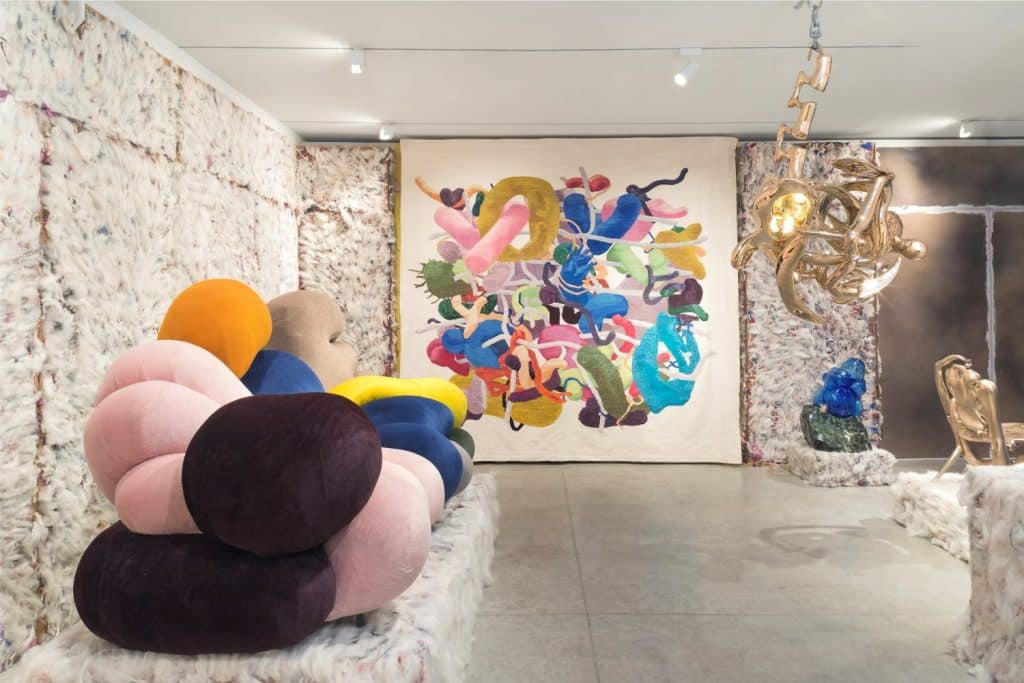 Friedman Benda is pleased to present Misha Kahn's third solo show at the gallery.
The exhibition title references Kahn's interest in the incongruity of what he refers to as our "strange, soft bodies" within the "hard, violent right angles" in which we reside. "Our entire material culture constantly places images of the natural world in rectangular frames and builds textures that riff off the tension between our constructed civilization and our desire to escape it," he says.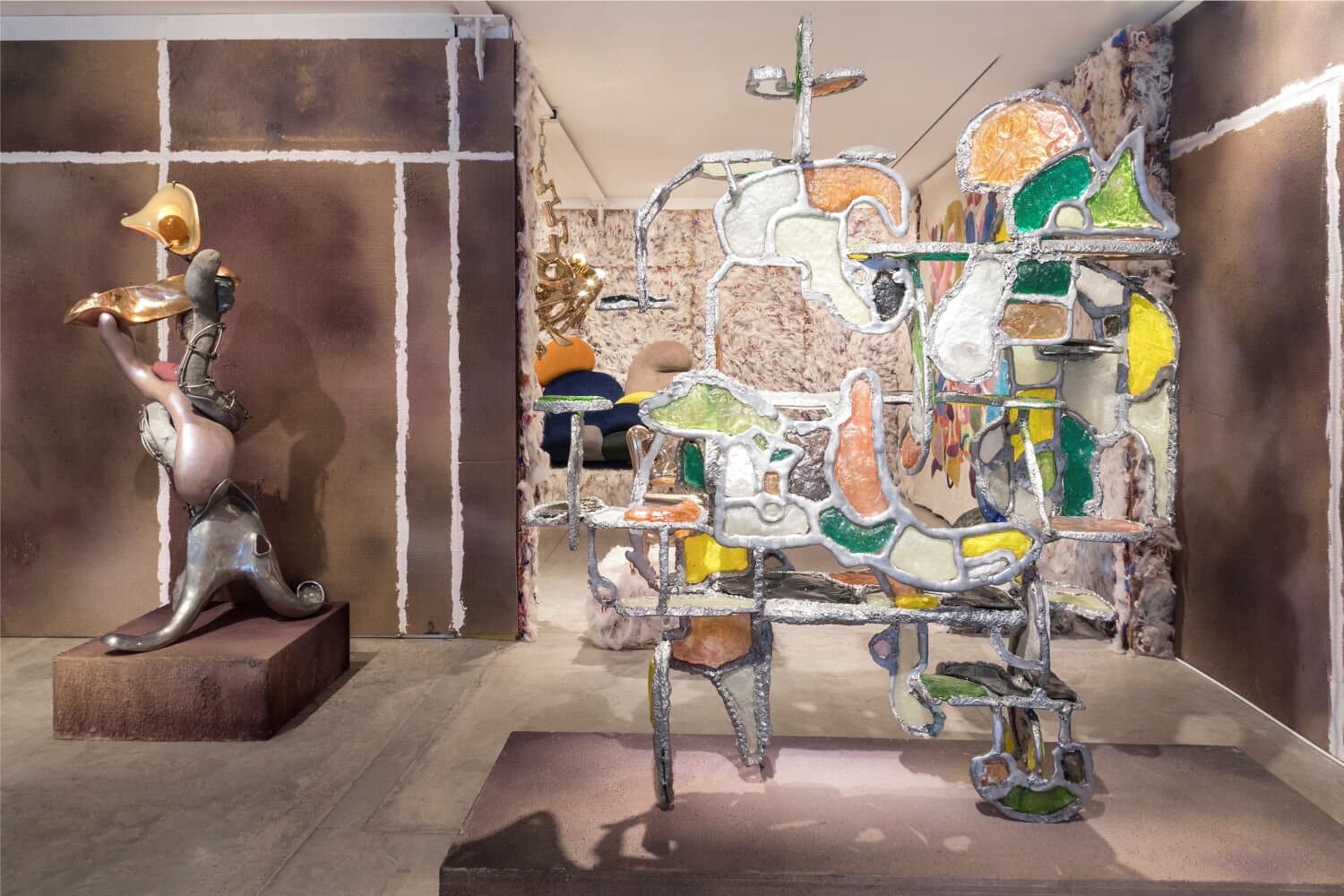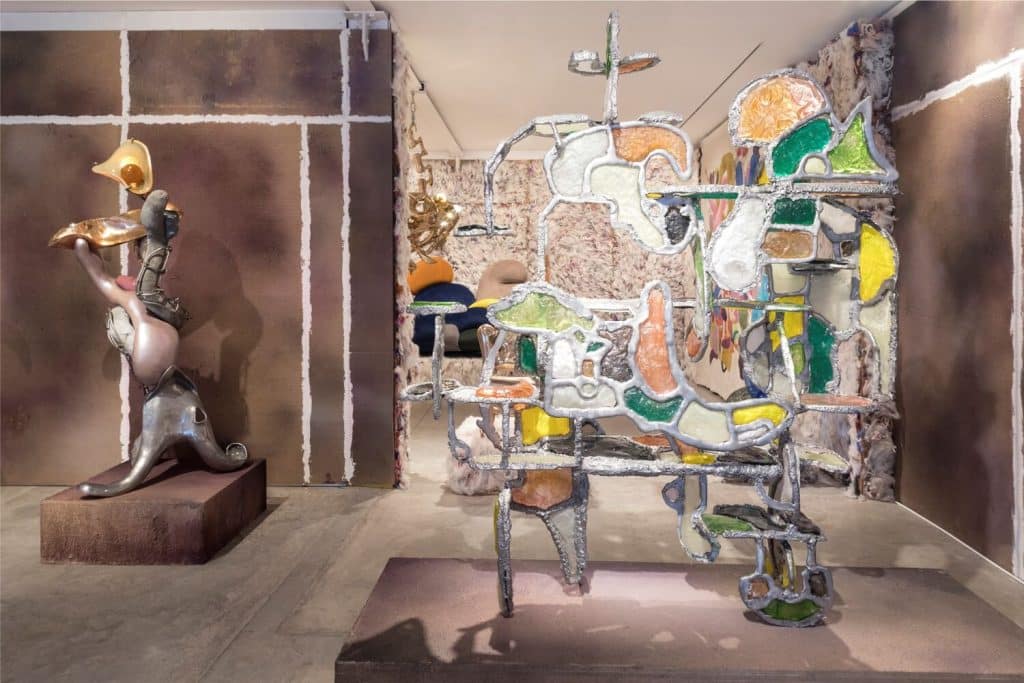 Soft Bodies, Hard Spaces illustrates Kahn's peripatetic workflow, which alternates between analog and digital production and equalizes material hierarchy. The works incorporate cast metal, hand-weaving, and ceramic as part of his studio practices, as well as glass, which Kahn explored as a guest artist at The Corning Museum of Glass.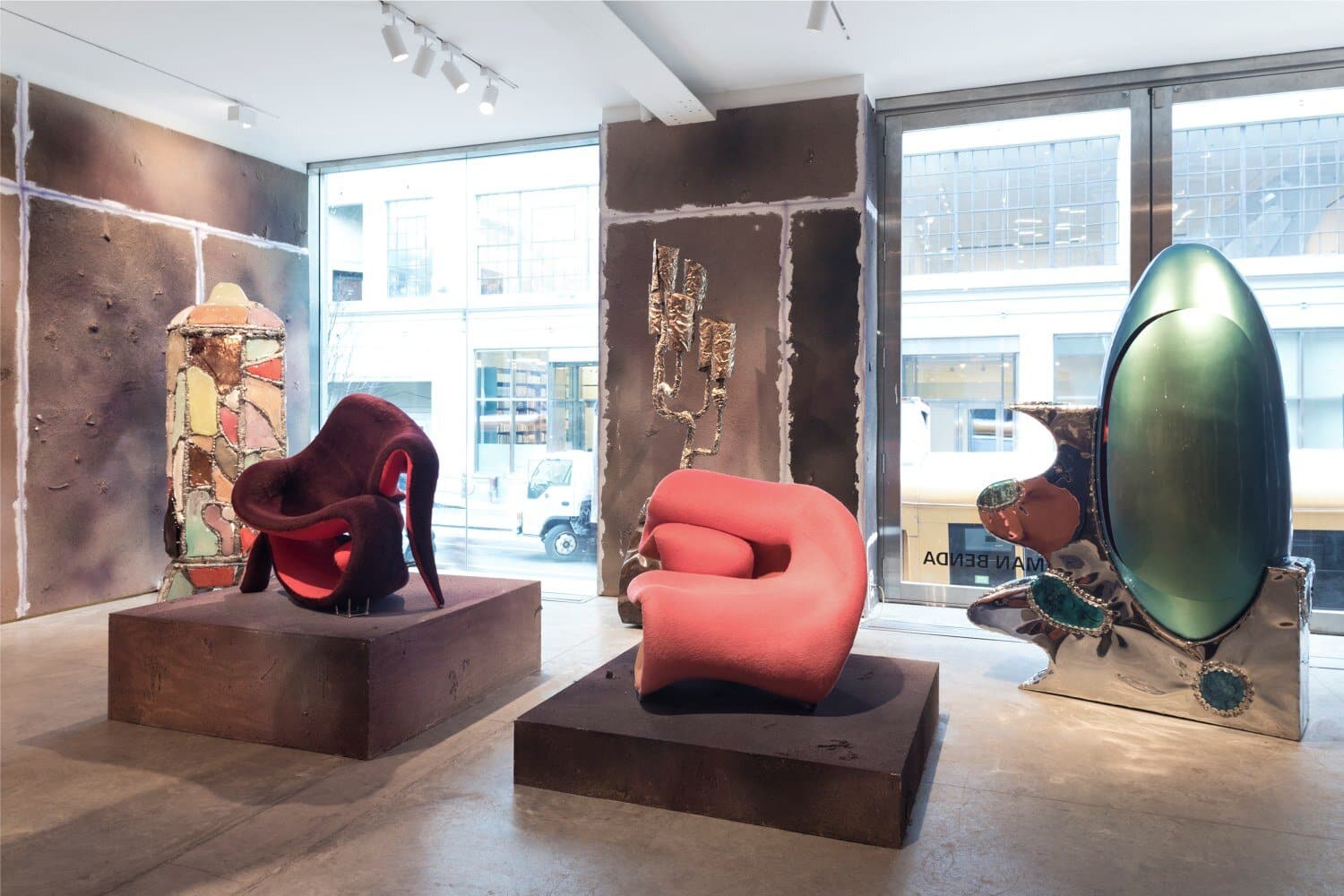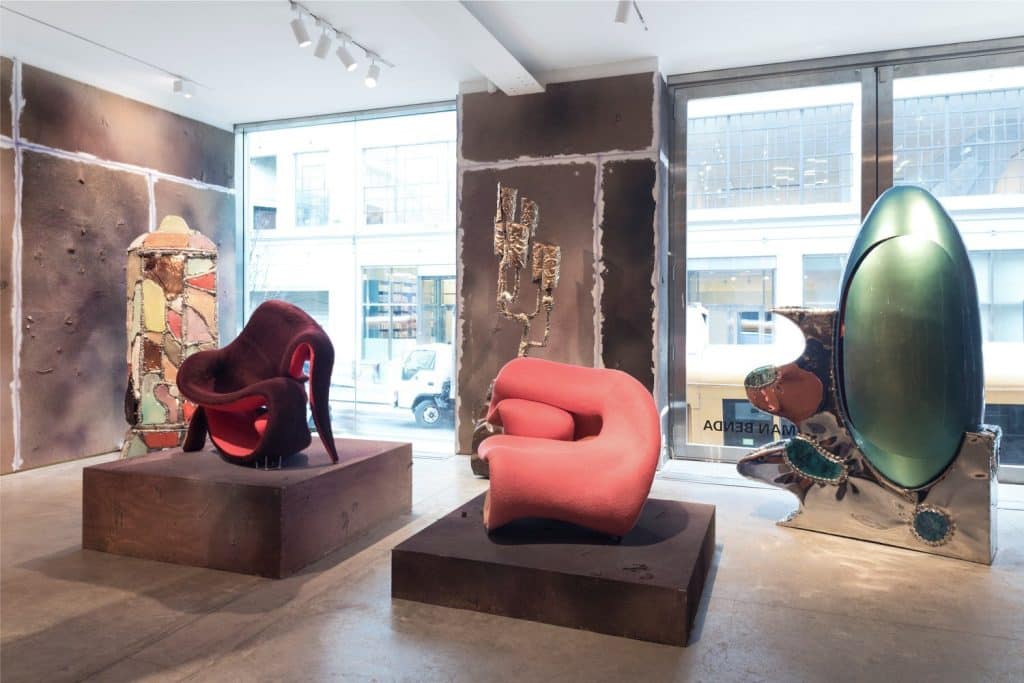 Kahn debuts ambitious new works in his Claymation series, which melds 3D scans of carved objects with virtually fabricated forms – forecasting the inevitable convergence of human touch with the computer's own "intelligent" inclinations. "A Loose Understanding of the Spacetime Continuum," a monumental tapestry on view, depicts a weaving sample designed in virtual reality and translated into handwoven mohair and embroidery.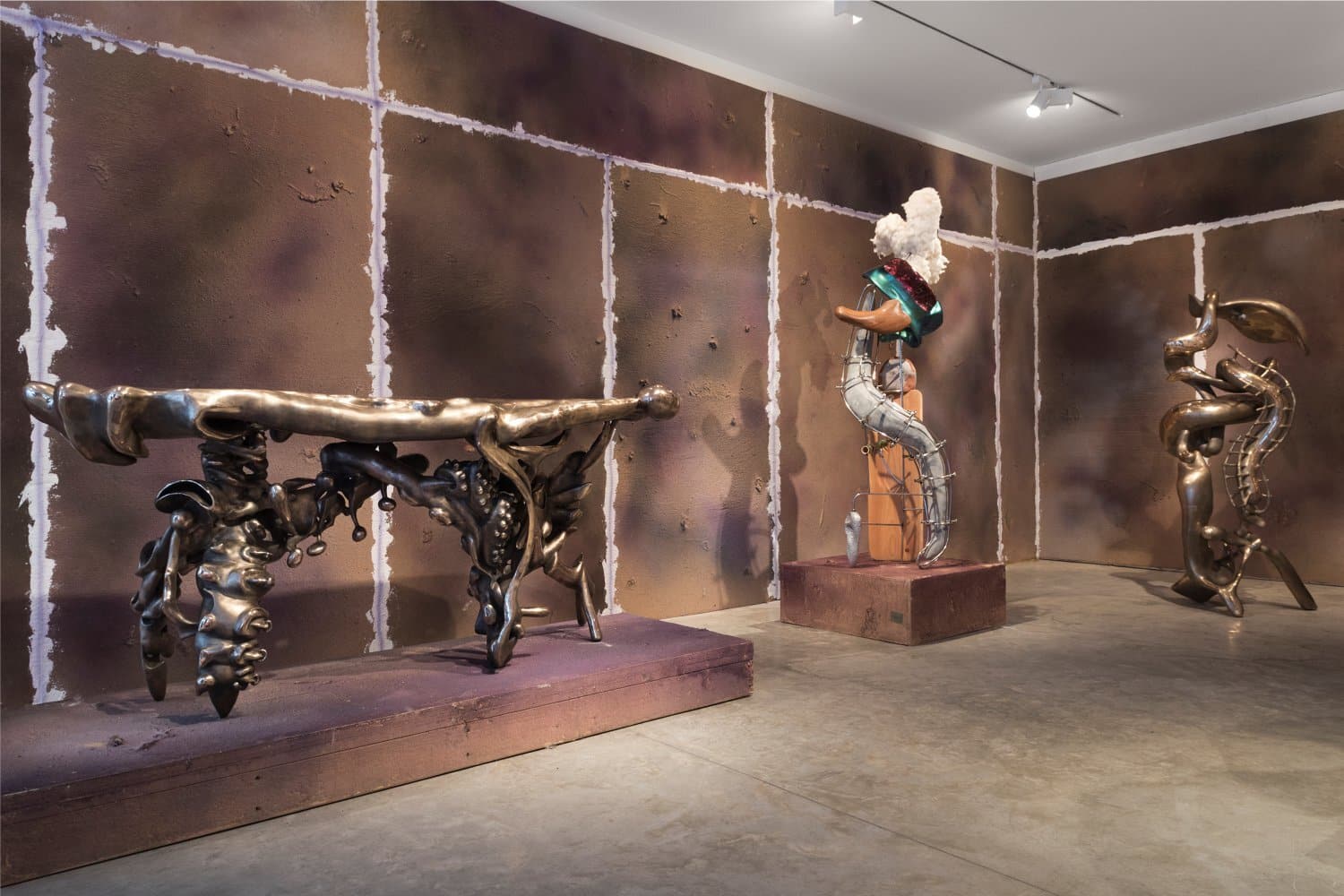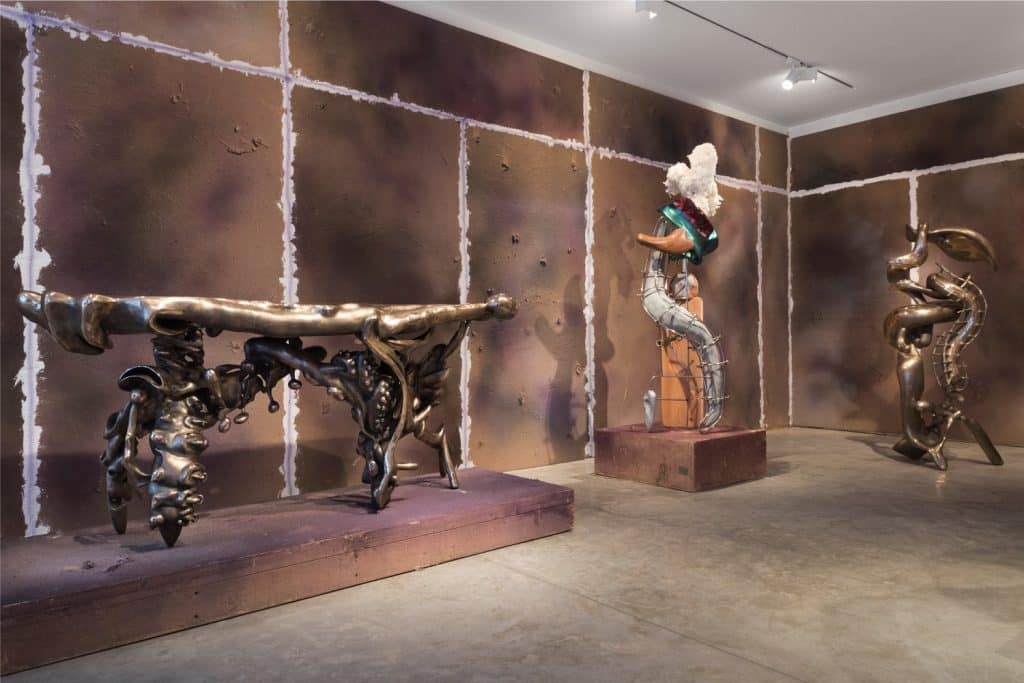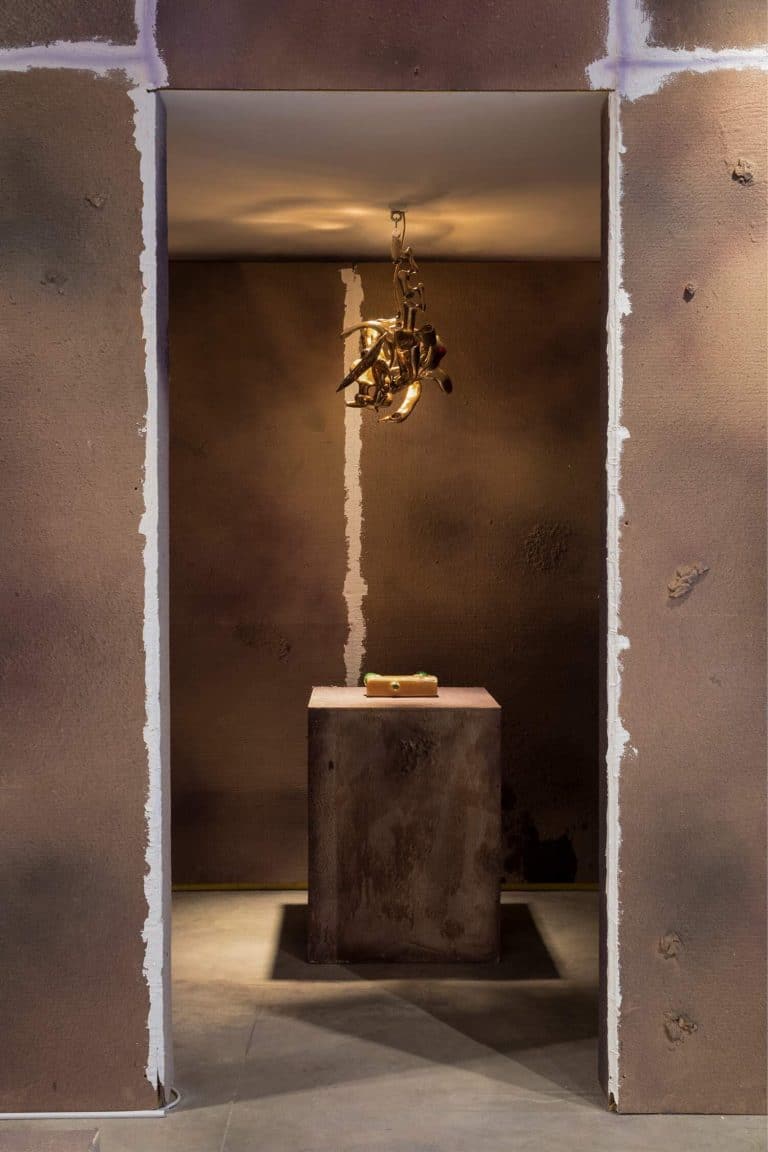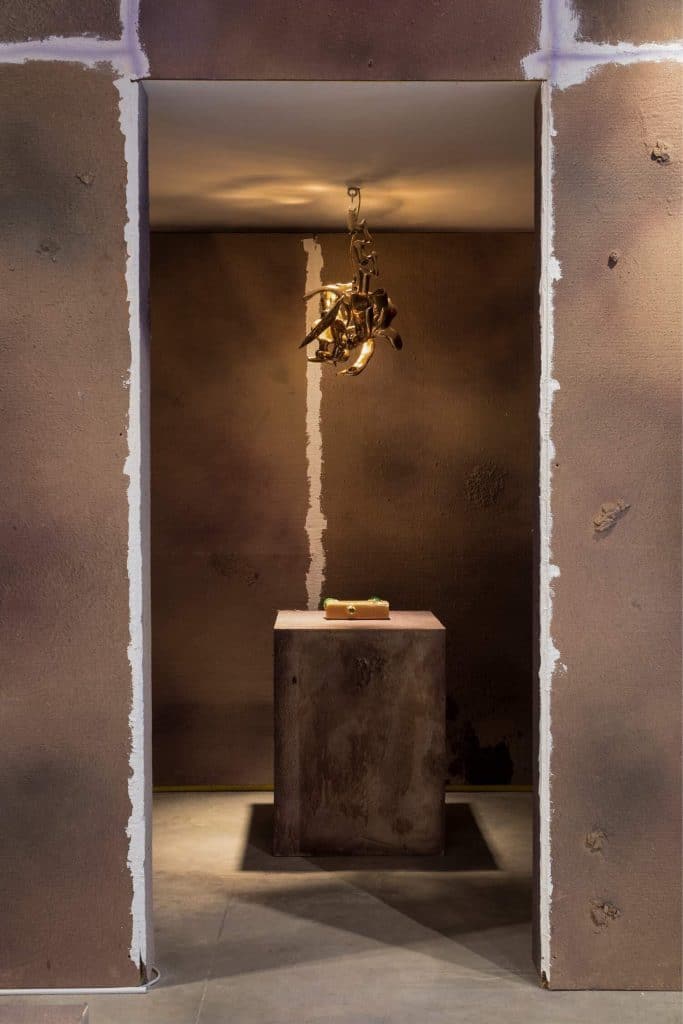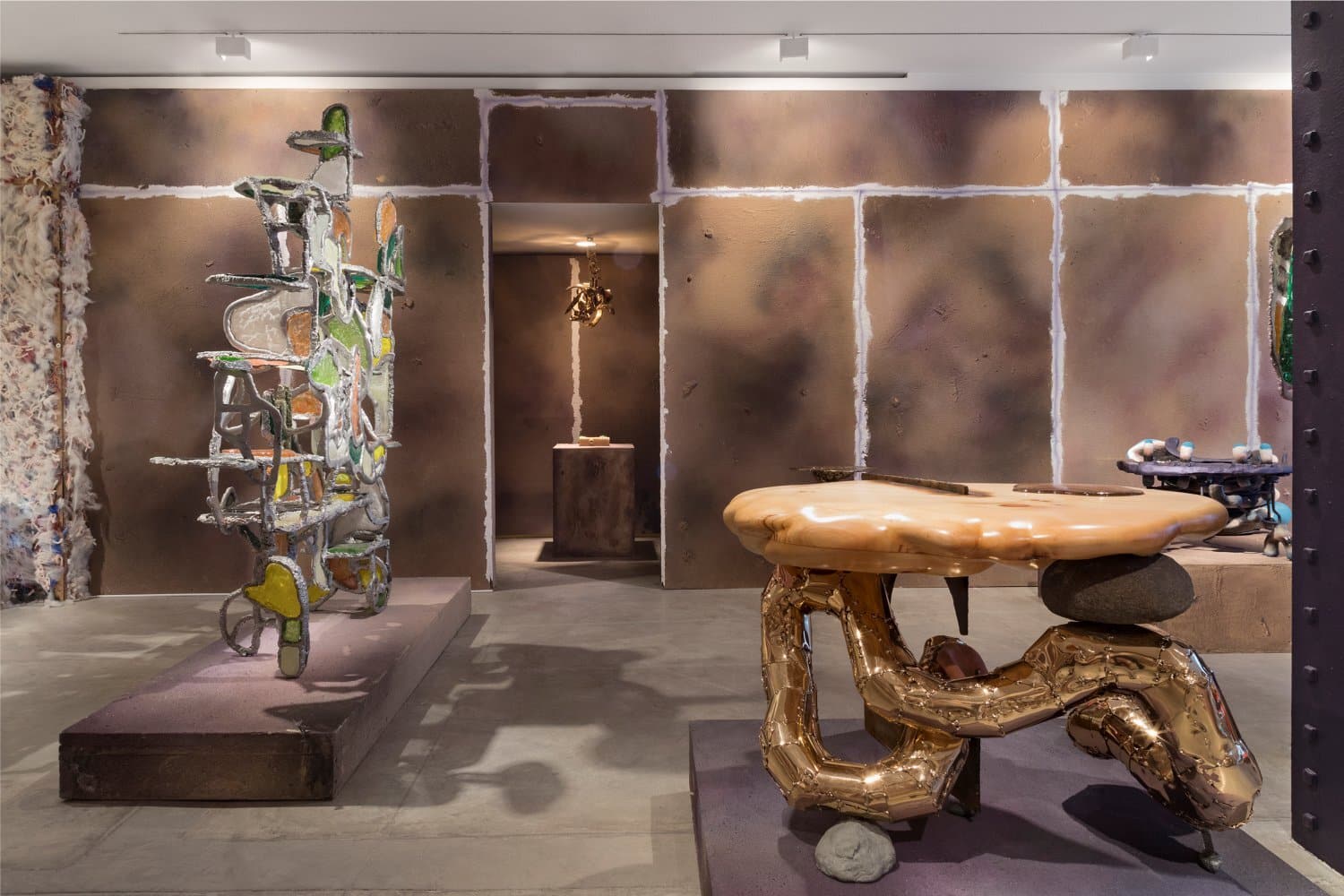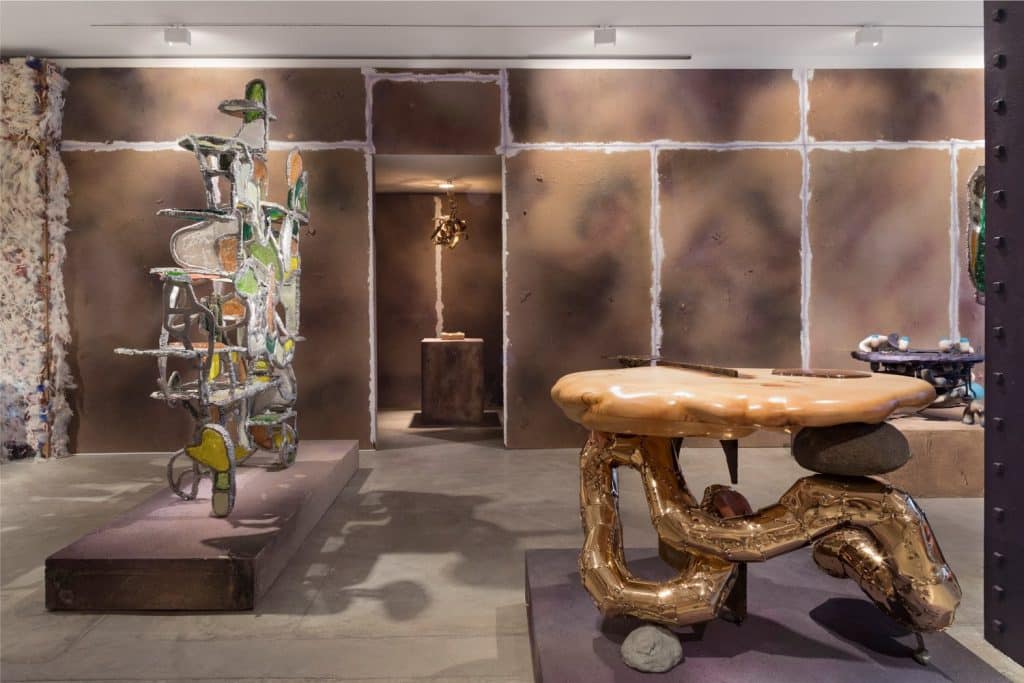 INFORMATION
Photography by Daniel Kukla with courtesy of Friedman Benda and Misha Kahn