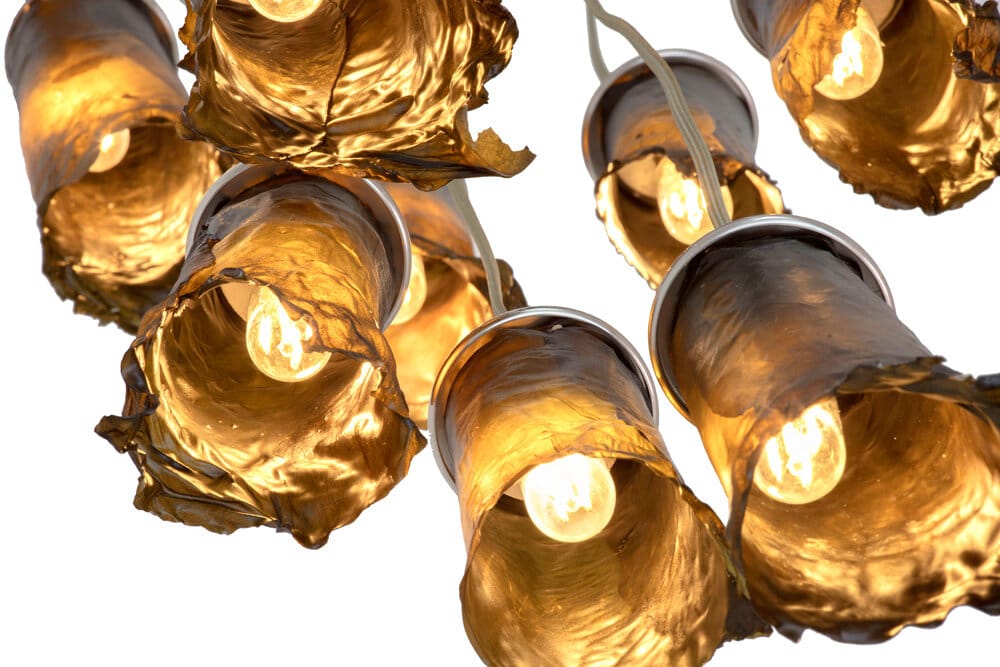 Nea studio is pleased to be introducing Algae Lamps. After years of research, designer Nina Edwards Anker has found the correct formula for treating the green marine algae (Chlorophyta) so that it becomes firm yet flexible, to ensure durability.
The material retains its original organic nature, translucency, and color so that each hand-crafted light shade becomes an original sculpture. A versatile product, algae shades can be grouped in different ways to form chandeliers; they also function on their own as table lamps or sconces.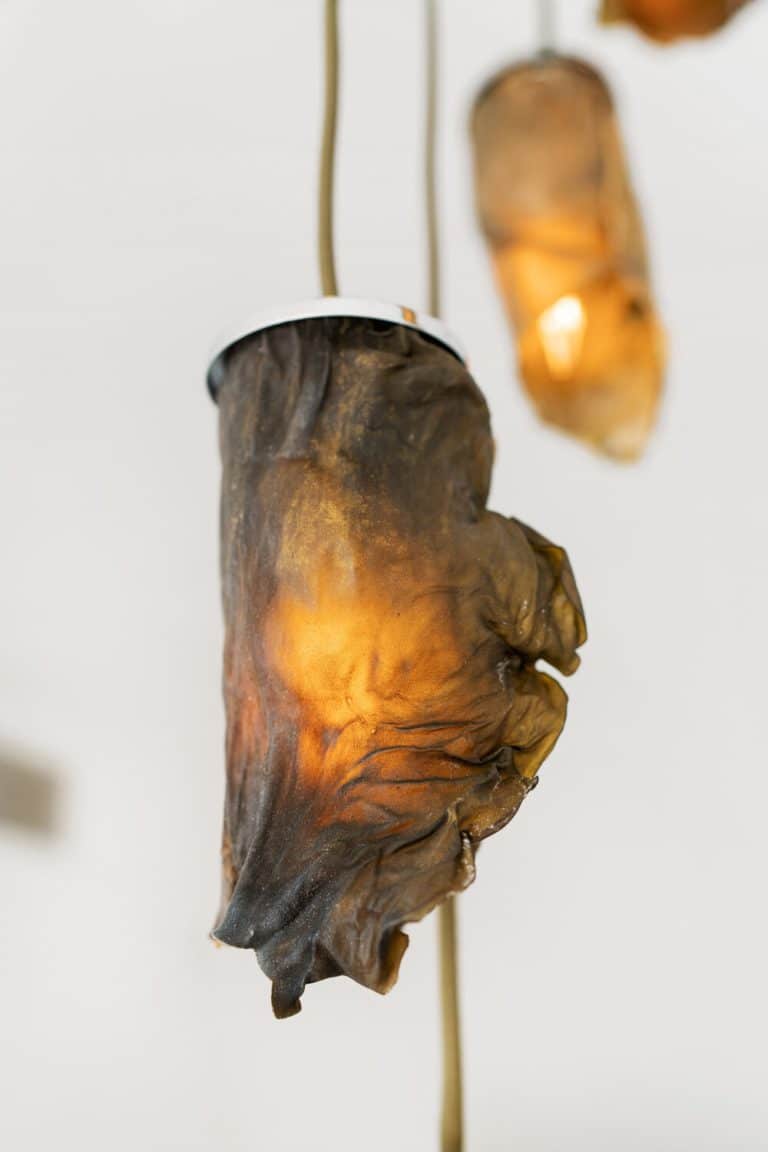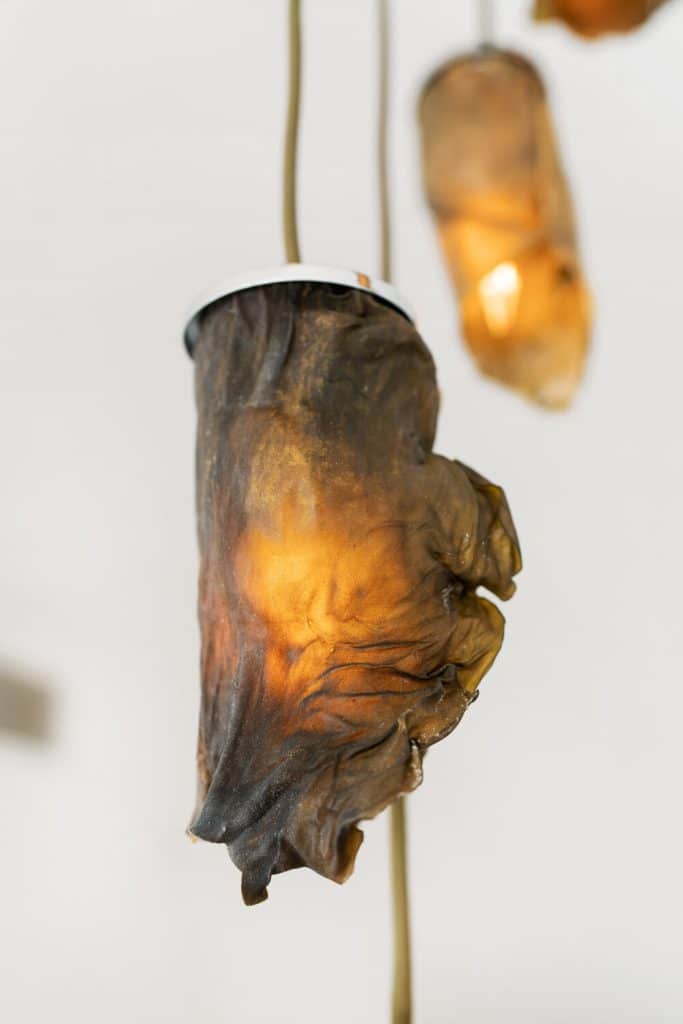 Algae lights are customizable and available in a variety of shapes and finishes, including brass. While other designers have experimented with seaweed through weaving, dying, pleating, gold-plating, and embroidering, Nea studio stays true to the nature and beauty of the raw material. When dried and molded into basic shapes, the material retains its integrity. Nea studio plans to develop many innovative variations on this theme in the near future.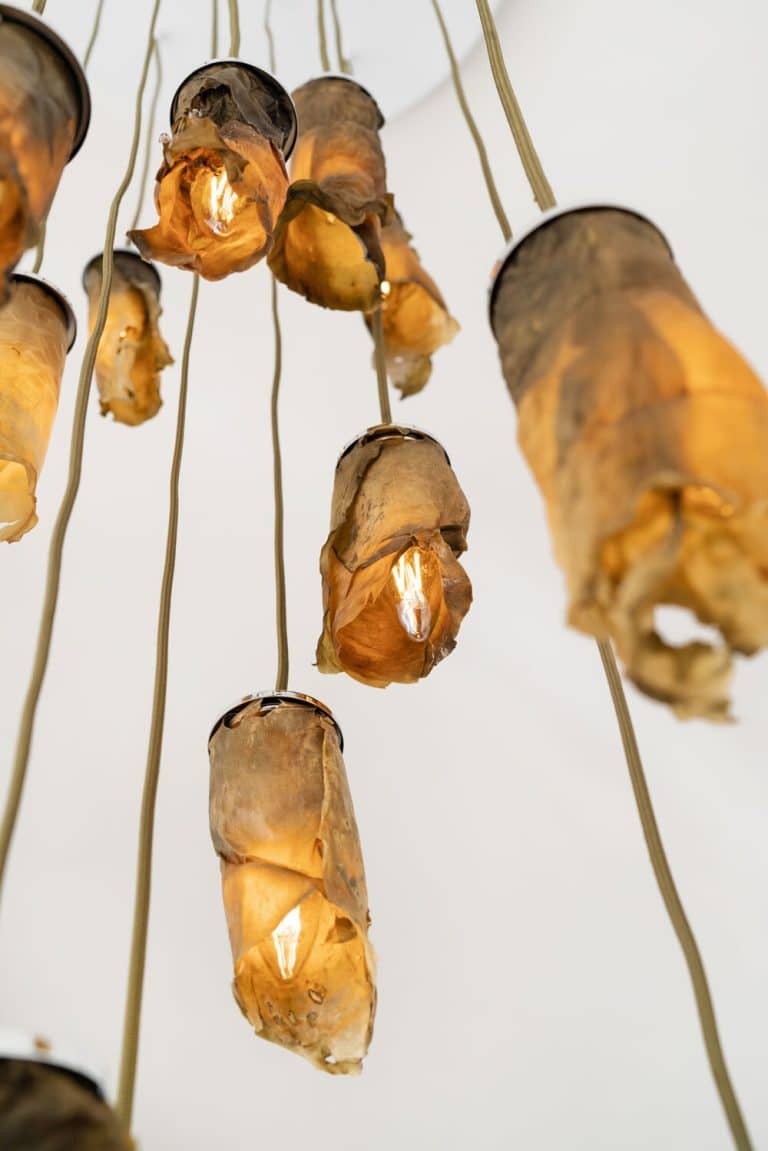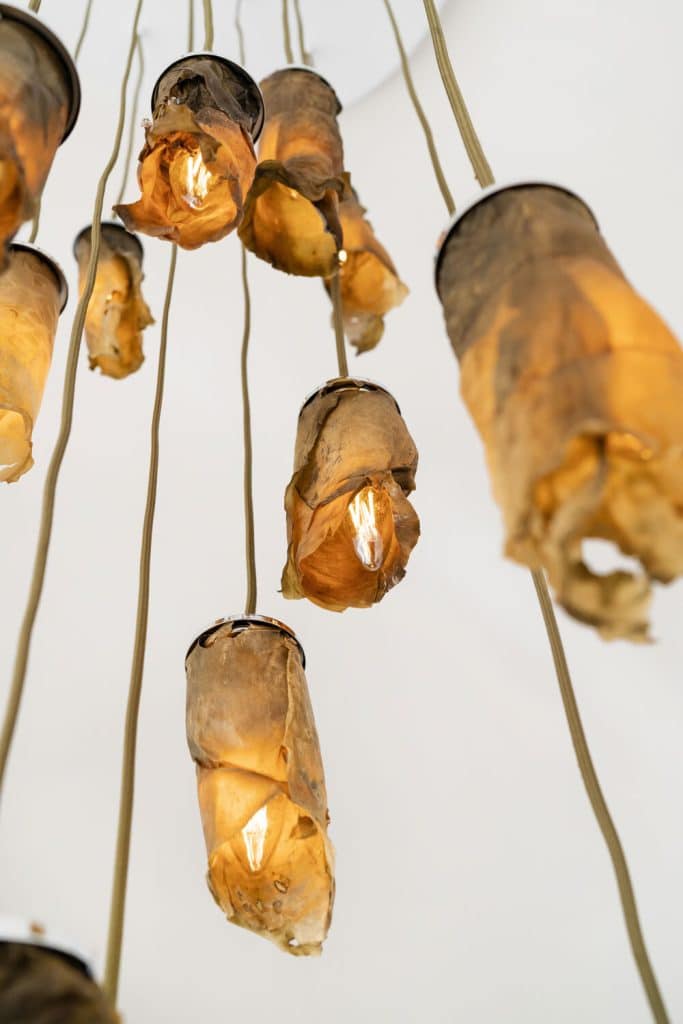 INFORMATION
All images with courtesy of Nea Studio