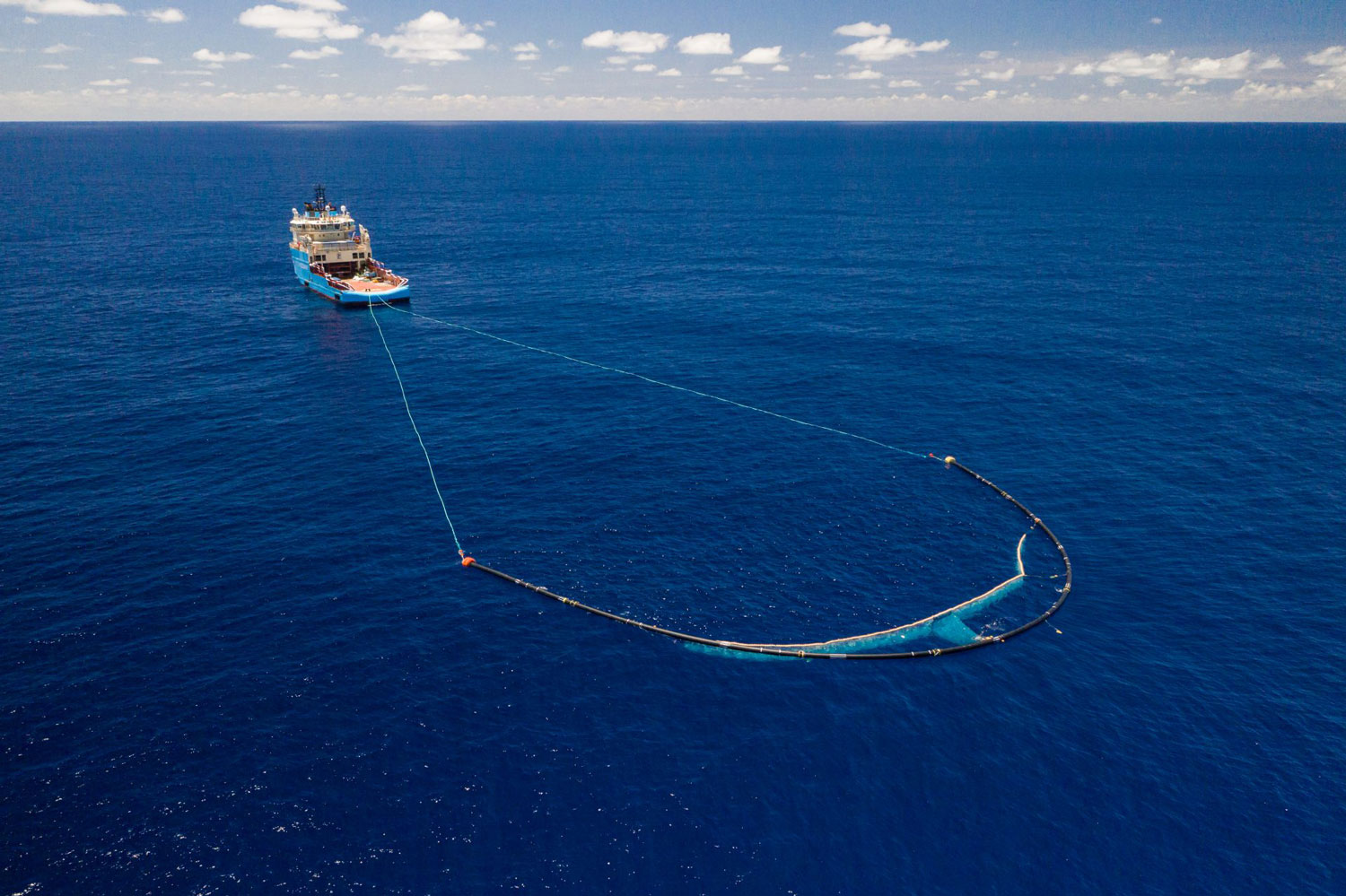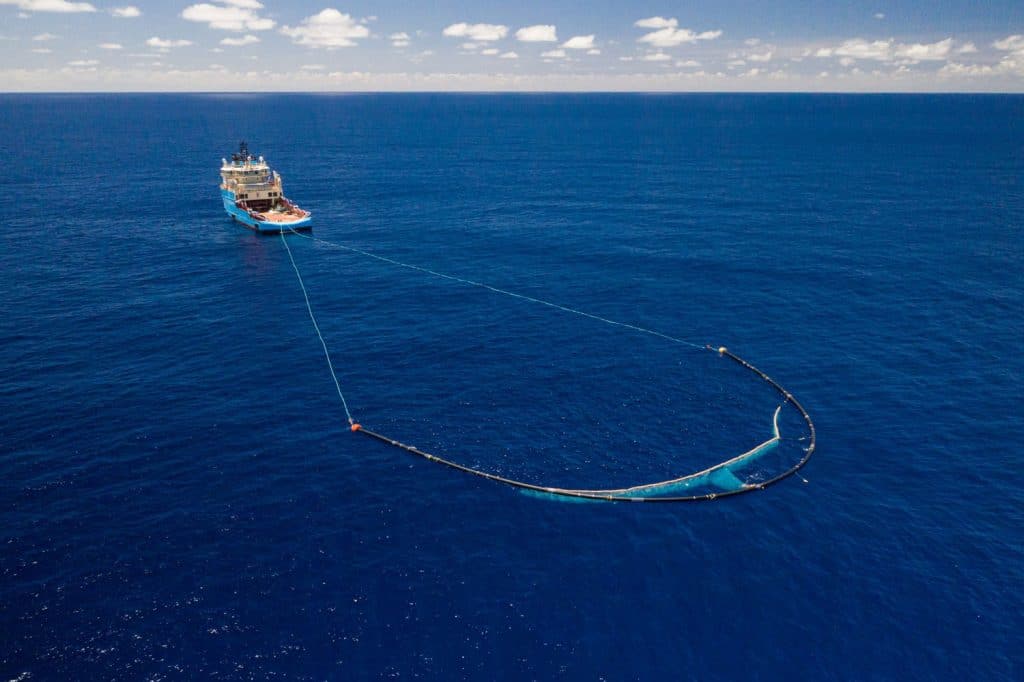 Dutch inventor Boyan Slat founded The Ocean Cleanup at the age of 18 in his hometown of Delft, the Netherlands. The Ocean Cleanup is a non-profit organization, developing advanced technologies to rid the world's oceans of plastic. By utilizing the ocean currents to their advantage, the passive drifting systems are estimated to clean up half the Great Pacific Garbage Patch in 5 years' time.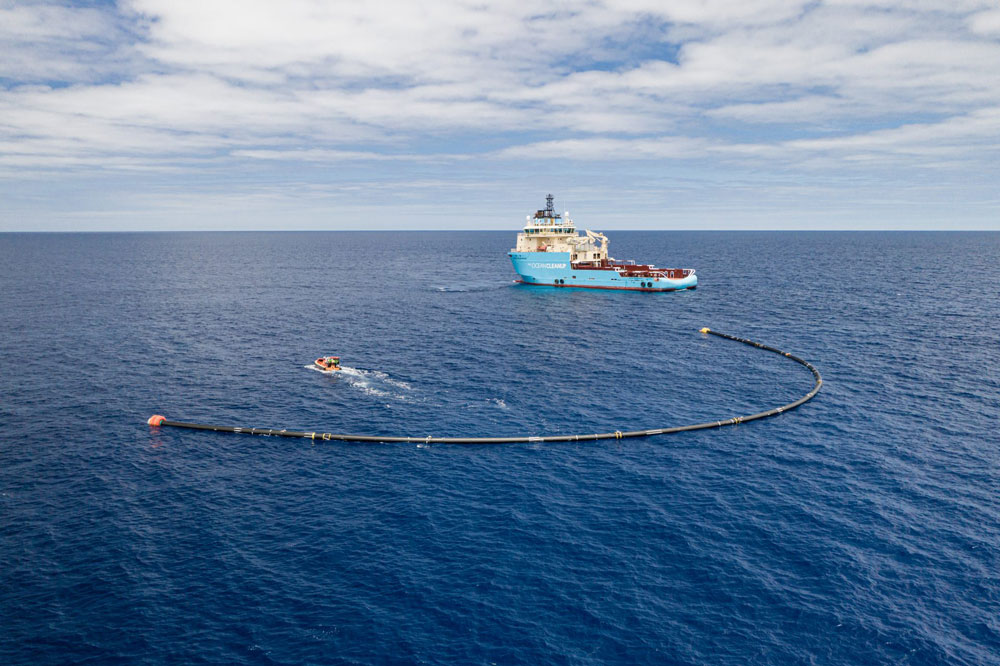 Plastic pollution in the world's oceans is one of the biggest environmental issues of our time, impacting more than 600 marine species. According to the United Nations, plastic pollution is conservatively estimated to have a yearly financial damage of 13 billion USD.
The costs stem from the plastic's impact on marine life, tourism, fisheries and businesses. Plastic pollution does not only impact sea life, it also carries toxic pollutants into the food chain – a food chain including us humans.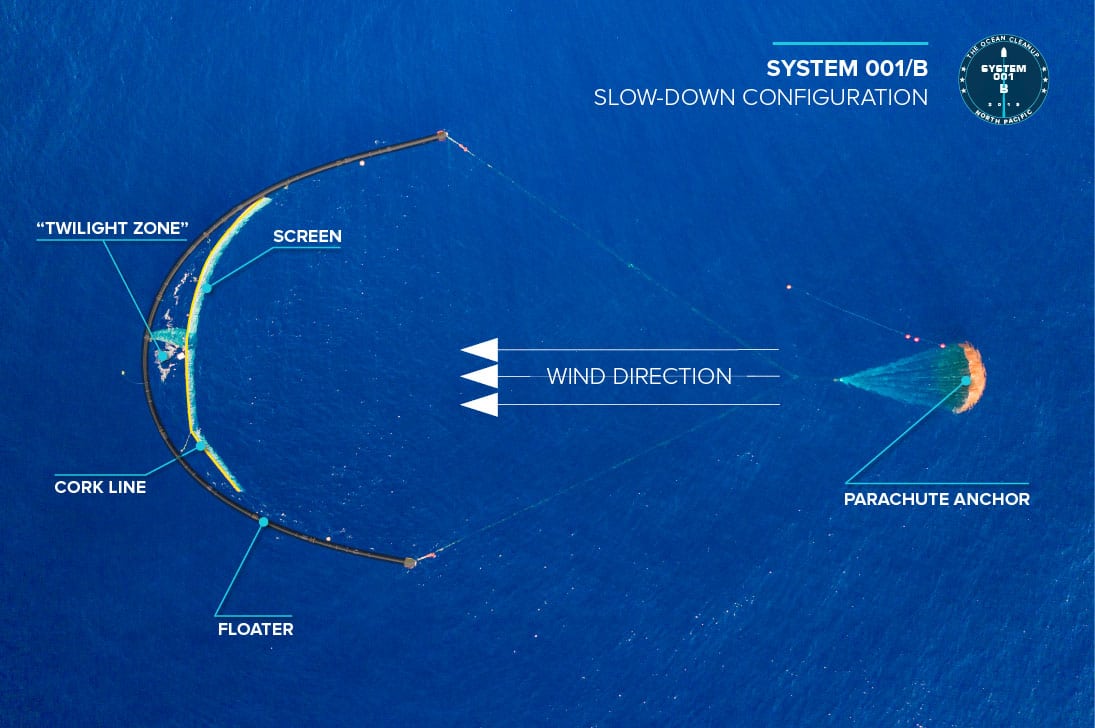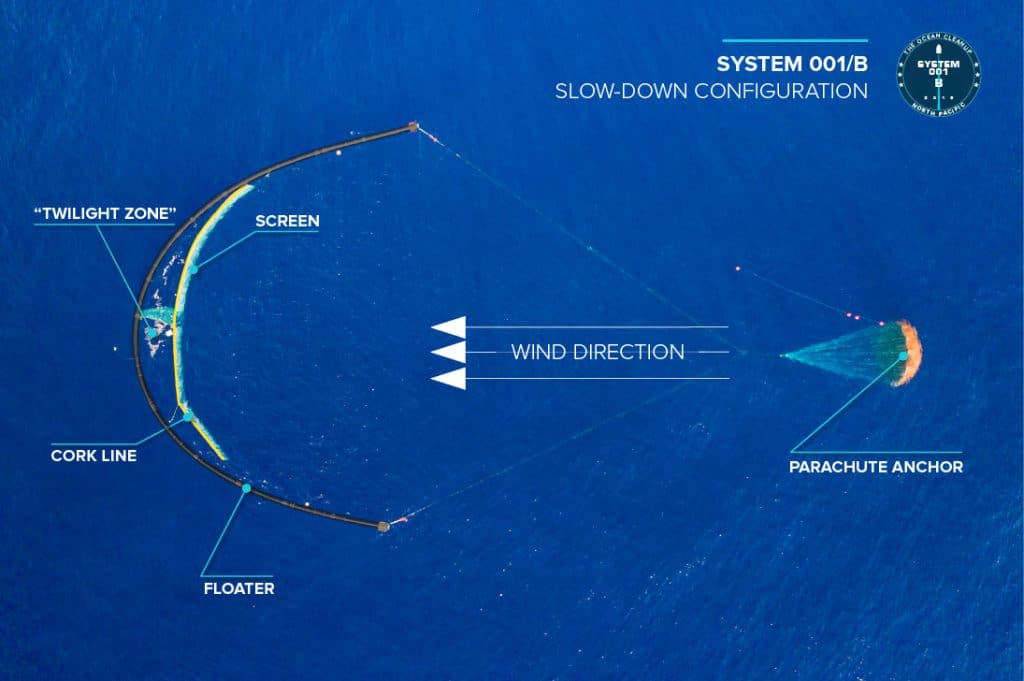 The Ocean Cleanup is designing and developing the first feasible method to rid the world's oceans of plastic. A significant percentage of this plastic drifts into large systems of circulating ocean currents, also known as gyres. Once trapped in a gyre, the plastic will break down into microplastics and become increasingly easier to mistake for food by sea life.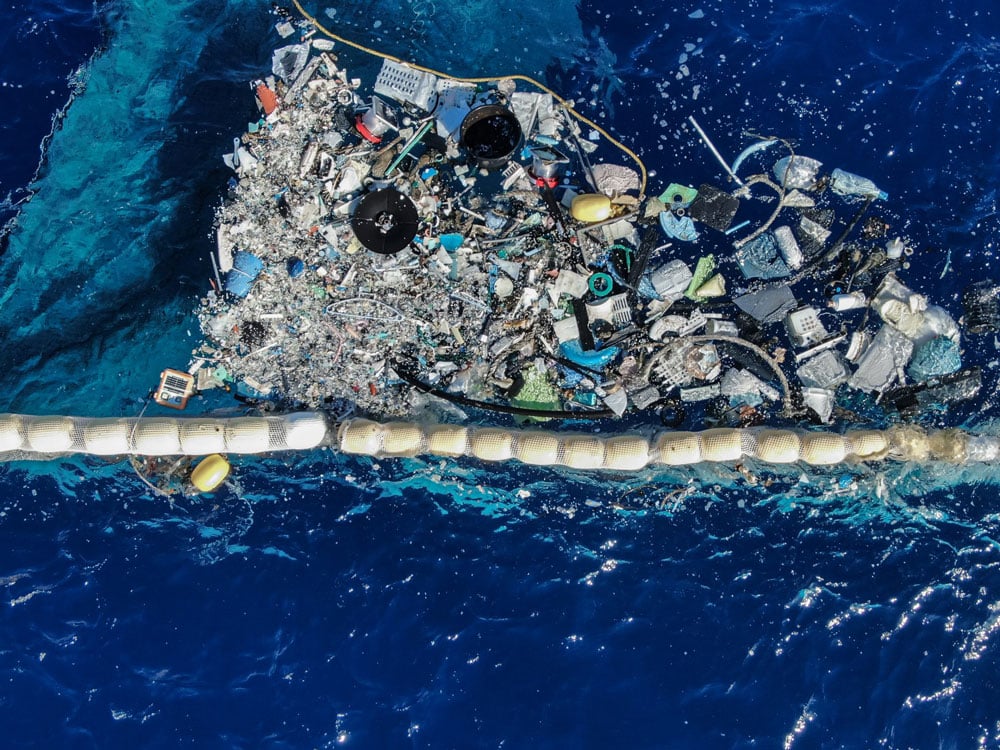 Going after it with vessels and nets would be costly, time-consuming, labor-intensive and lead to vast amounts of carbon emission and by-catch. That is why The Ocean Cleanup is developing a passive system, moving with the currents – just like the plastic – to catch it.
The system consists of a 600-meter-long floater that sits at the surface of the water and a tapered 3-meter-deep skirt attached below. The floater provides buoyancy to the system and prevents plastic from flowing over it, while the skirt stops debris from escaping underneath. As the system moves through the water, the plastic continues to collect within the boundaries of the U-shaped system.
INFORMATION
All images: The Ocean Cleanup
For more information, visit the The Ocean Cleanup website