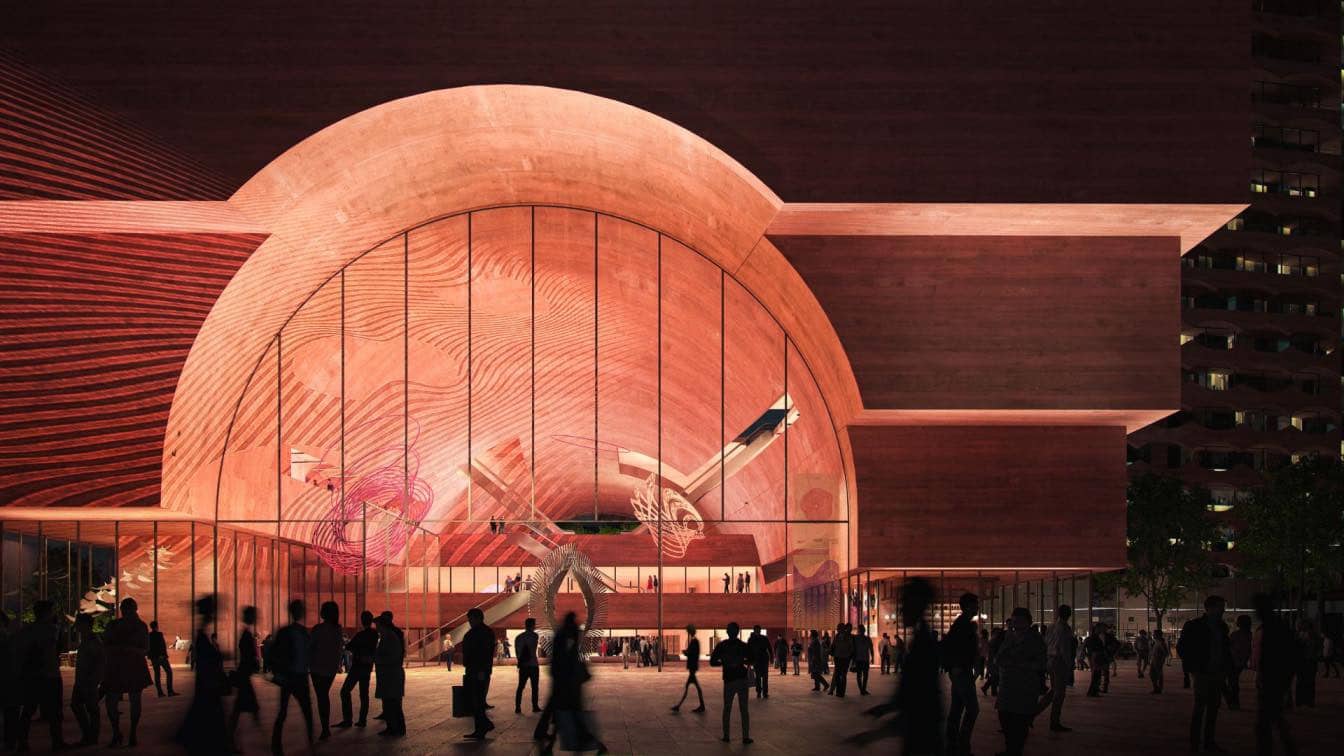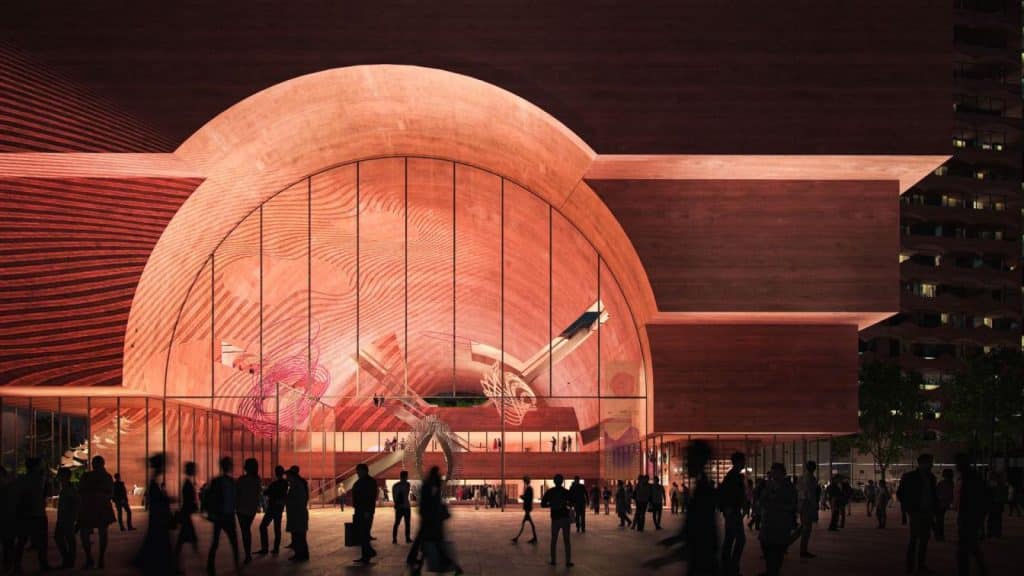 CHYBIK + KRISTOF (CHK), a distinguished European architecture firm based in Prague, presents their visionary project named ODA Tirana, which embodies a fusion of tradition, innovation, and vibrant urban living. This remarkable proposal emerged as a finalist in the international competition for Tirana's Center of Fairs and Exhibitions and mixed-use development, competing against prominent architectural studios.
At the heart of the design lies the concept of ODA, a traditional space in Albanian culture that welcomes and unites people. Moving away from the conventional idea of an exhibition center on the outskirts, CHK strategically chose a central location to create a multifunctional meeting hub, catering to professionals, culture enthusiasts, and locals alike.
The defining element of ODA Tirana is an elegant arch, prominently featured at the entrance area and incorporated into the facades of the three towers that make up the project. Two of these towers house residential spaces, reaching heights of 180 and 160 meters respectively, while the third accommodates offices and a hotel, standing at 100 meters tall. The striking red concrete exterior draws inspiration from Albanian building traditions and uses pre-cast plates for passive shading, ensuring a comfortable environment within the buildings.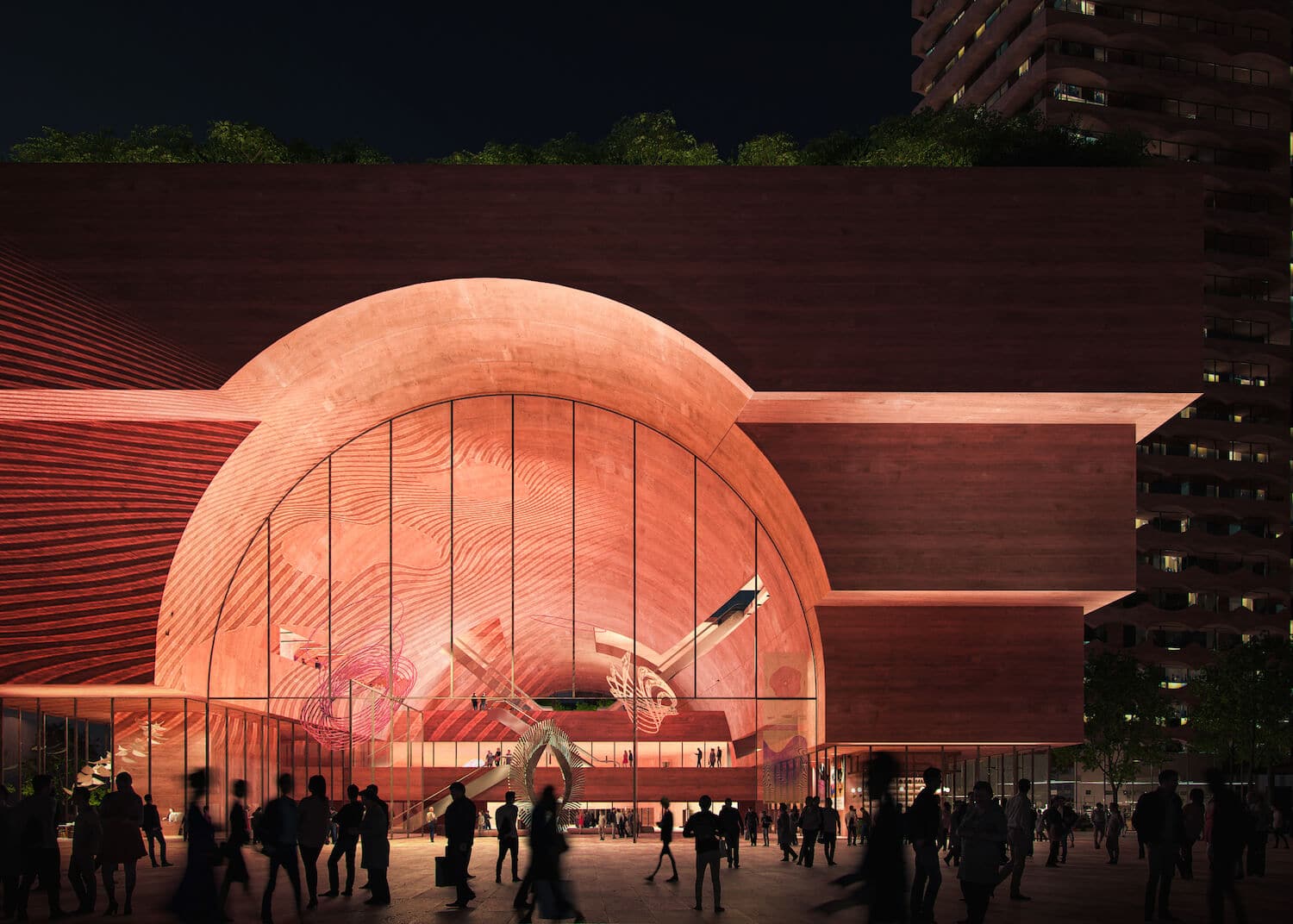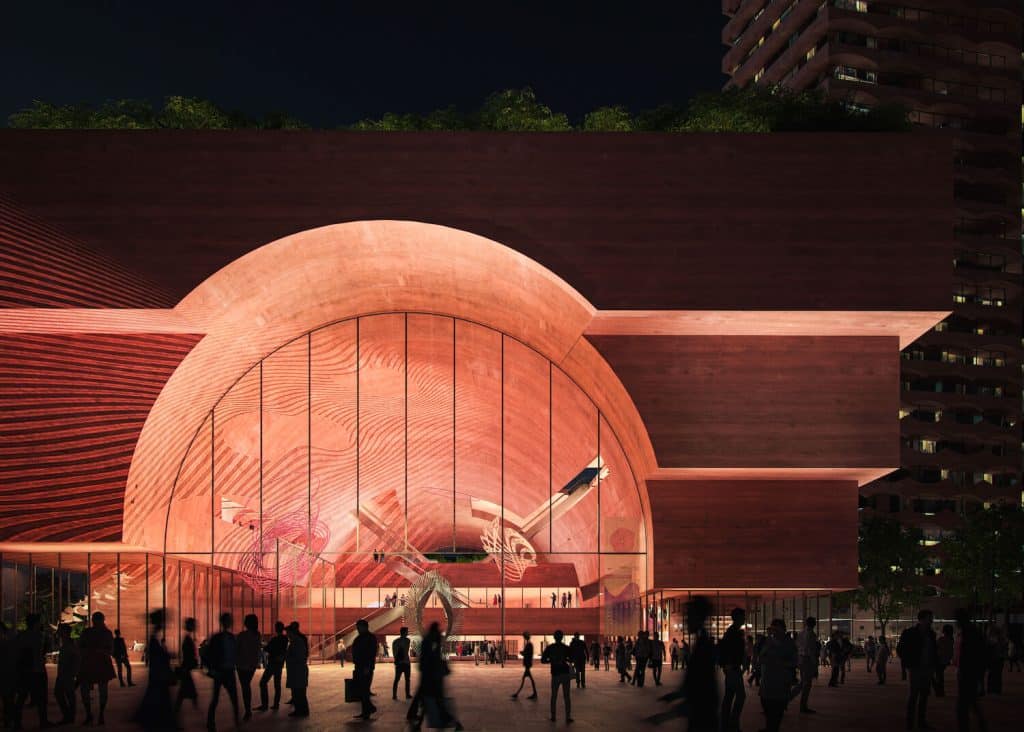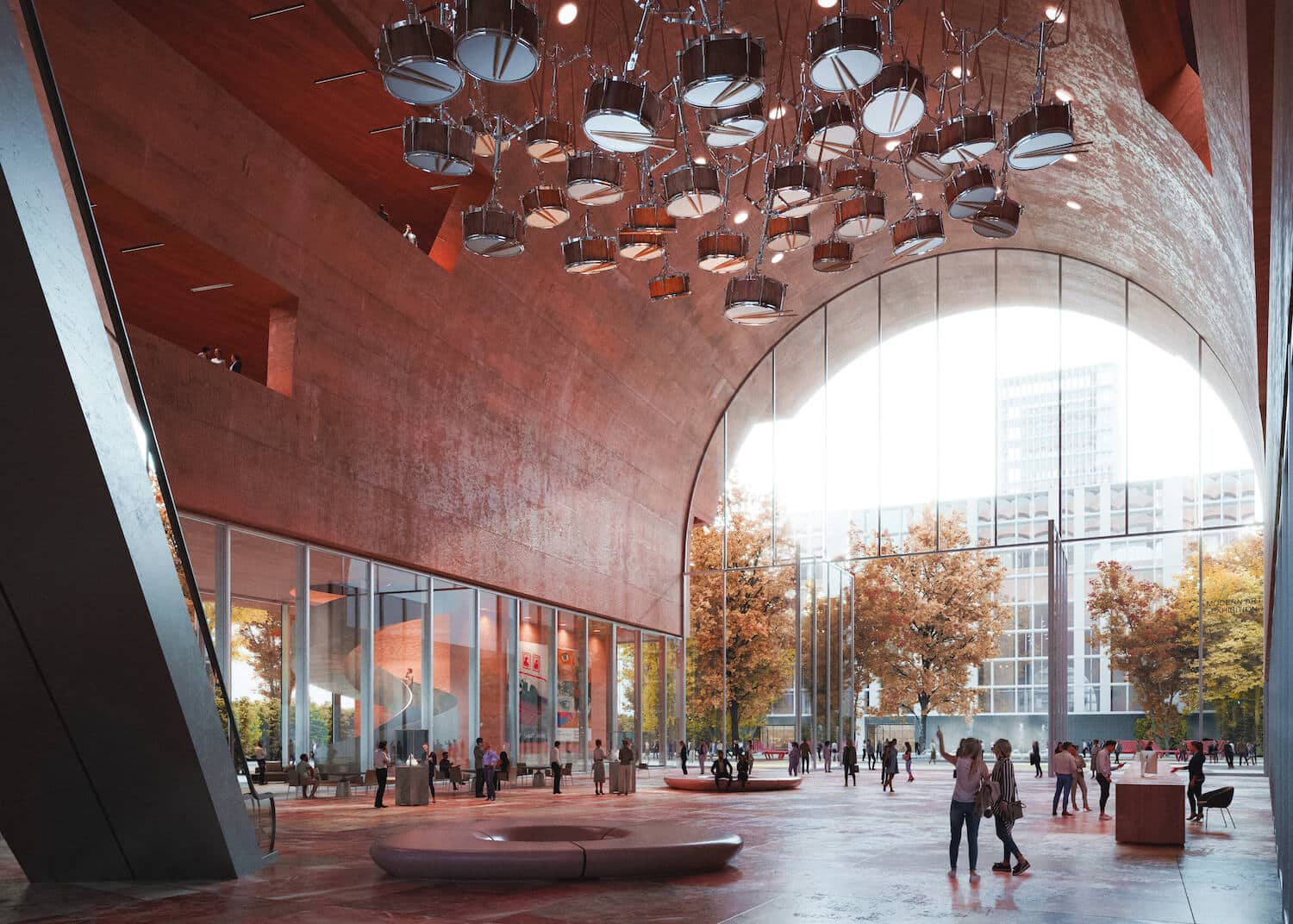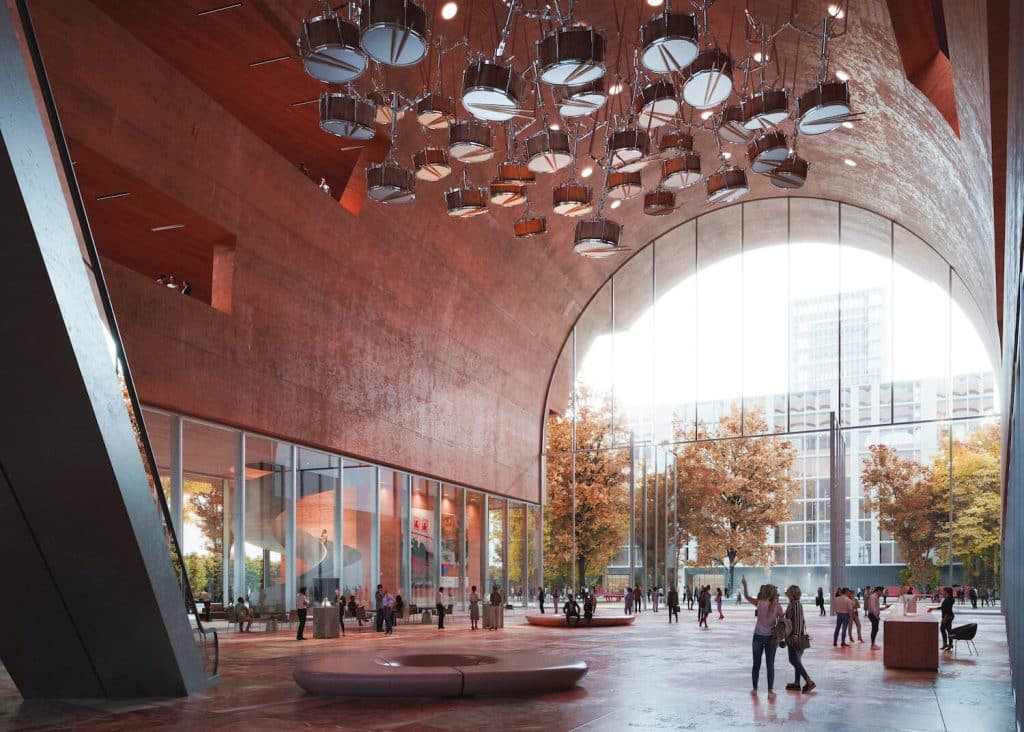 The Convention Center is designed to be highly flexible, capable of hosting various events of different sizes and scales. With expert input from POPULOUS, a renowned London-based studio specialized in event design, the center promises to be efficient and versatile.
Honoring Albanian heritage, the design incorporates locally sourced materials like stone for decorative surfaces and paving, connecting the boulevard with the central park and creating a series of dynamic public and semi-public spaces. Green terraces provide much-needed shading and enhance the project's environmental sustainability.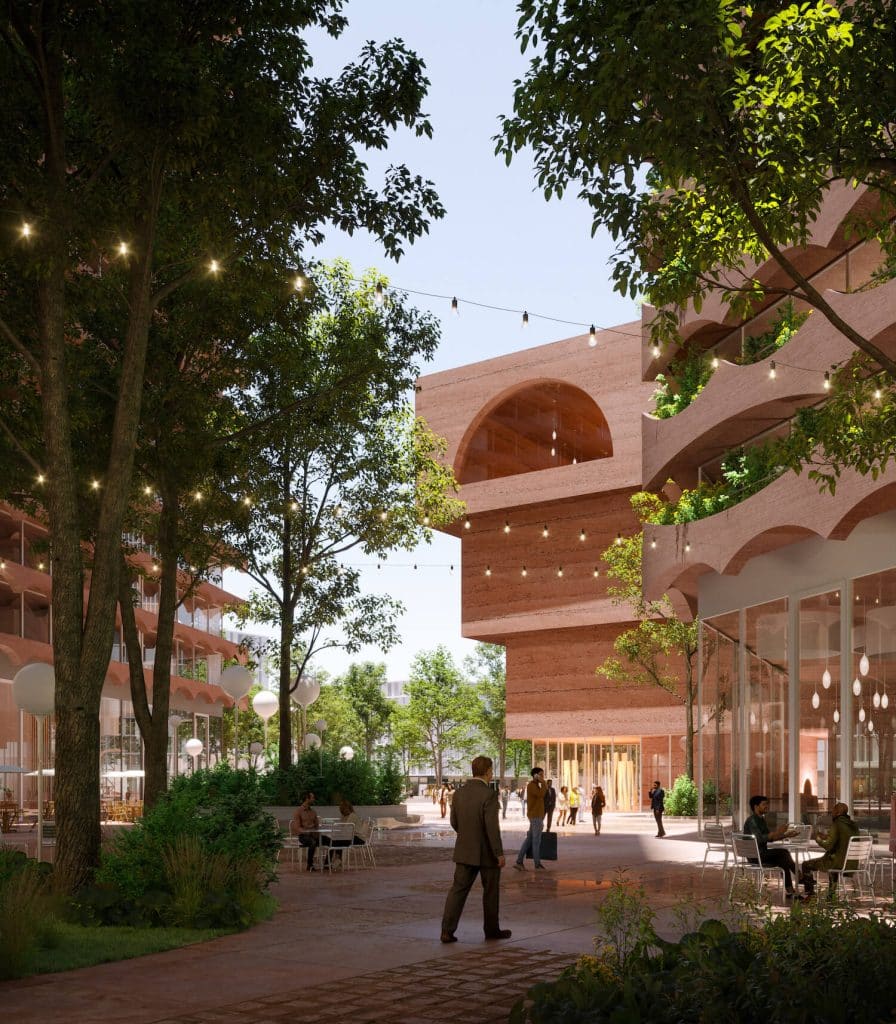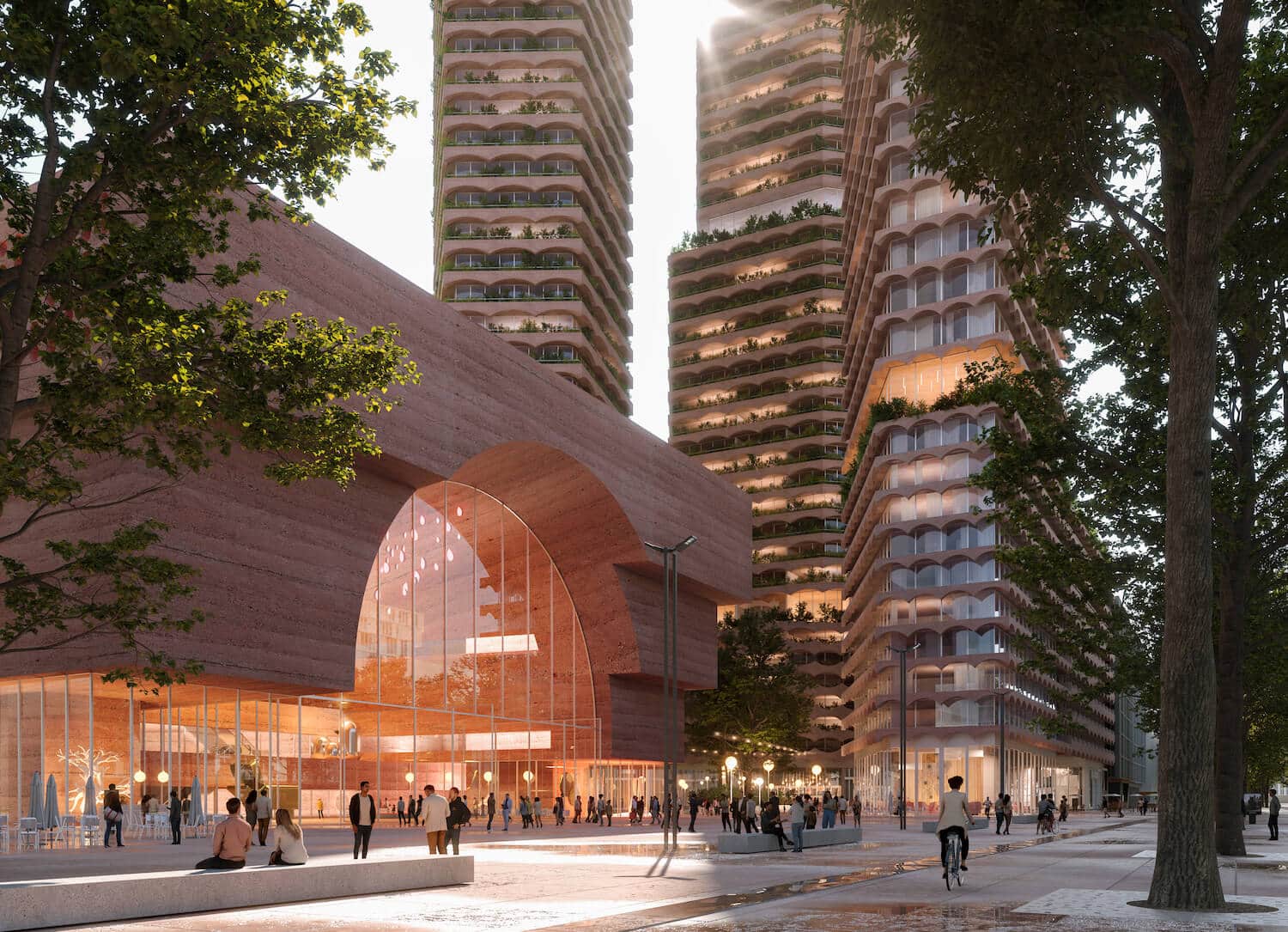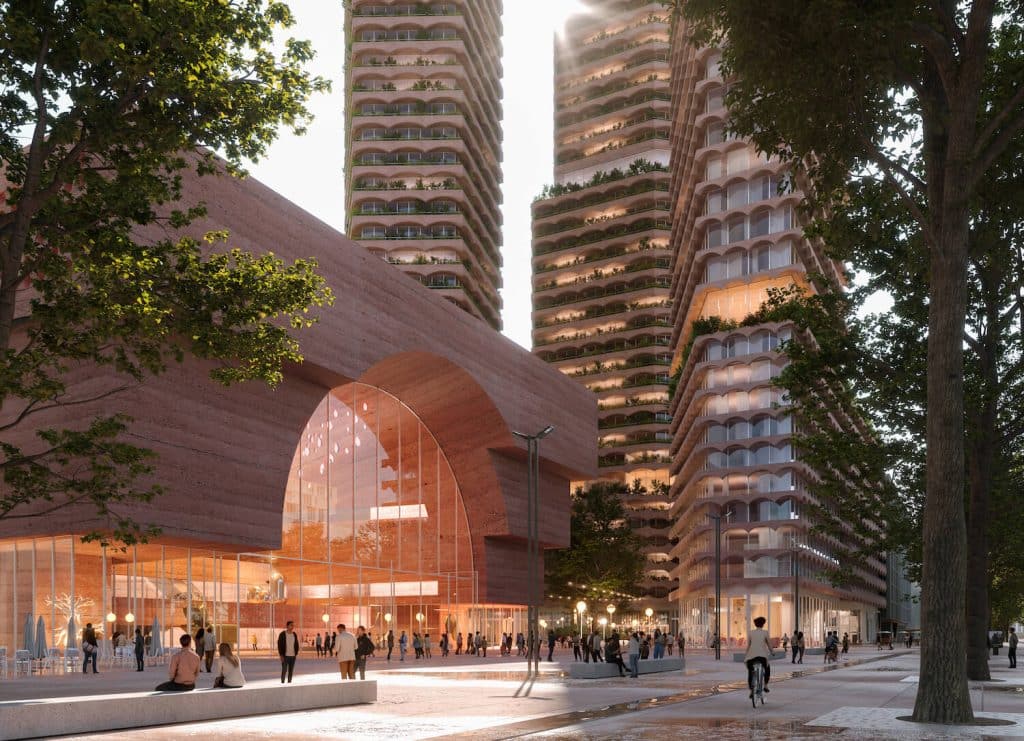 CHK's vision for ODA Tirana extends beyond a singular function; it aims to cultivate a vibrant urban environment that thrives 24/7, offering a dynamic mixed-use concept. By respecting and integrating historical and cultural assets into their new projects, CHK aims to contribute to Albania's progressive and prosperous development.
The architects express their honor in participating in this prestigious competition, where their proposal exemplifies spaces that inspire, connect, and empower. ODA Tirana is envisioned as a landmark that celebrates progress and embraces diversity, acting as a catalyst for innovation, cultural exchange, and sustainable growth in Tirana's dynamic urban landscape.