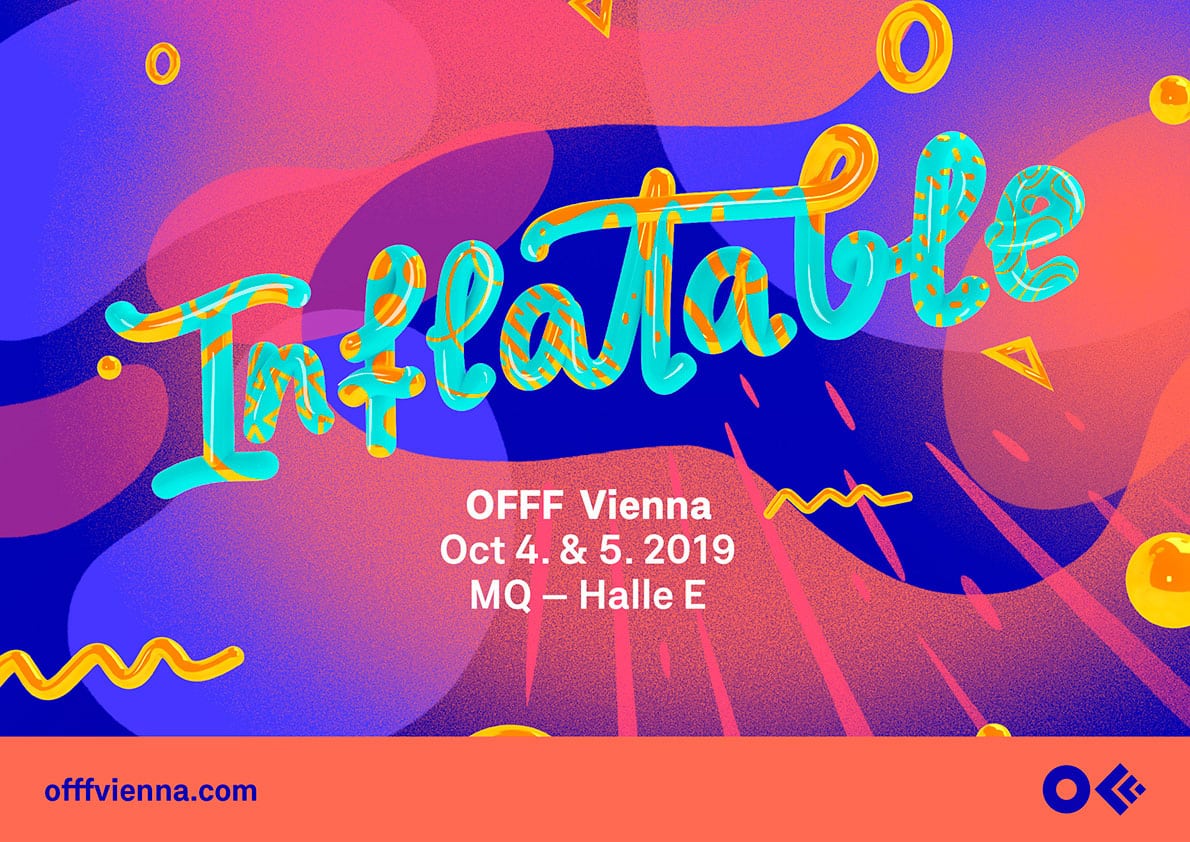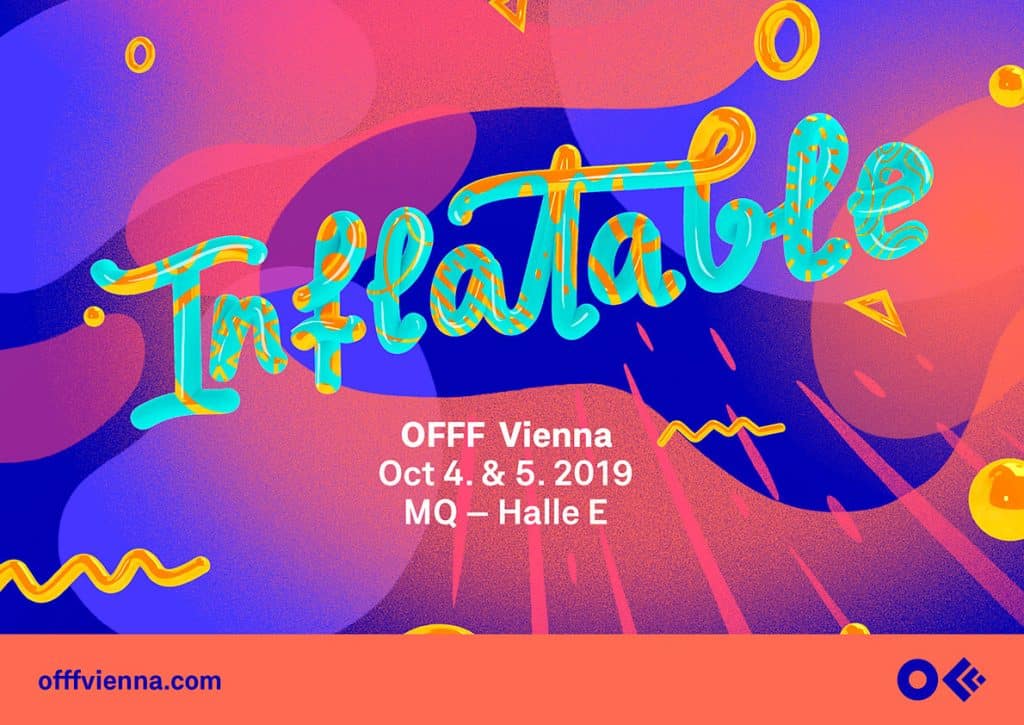 Visual Atelier 8 is proud to be the official partner of the renowned design festival OFFF. The festival was born in Barcelona in 2001, to join talents, share creativity and inspire. Today it is the the most esteemed festival focused on visual design and innovation worldwide. This year it will be visiting Austria for the second time in October and it will be colorful. With the theme "Inflatable", the OFFF Vienna invites the greats of the creative branch to the stage this year.
On 4th and 5th of October, Vienna will once again become the hotspot of the international creative community. This year Joshua Davis, Valleé Duhamel, Lance Wyman, Marta Cerdà, Joëlle Snaith, the Yarza Twins, Post Panic and many more will join us. From illustration to typography, graphic design to motion design and film, everything is represented in October at the MuseumsQuartier in Vienna.
The diversity is not limited to the stage – apart from workshops and an experience area with exciting exhibitors from the design sector, the OFFF Vienna offers two days of creative exchange with speakers from more than eight nations and participants from all over the world. The new location in the cultural heart of Vienna, as well as thirteen total speakers, will not leave any minds uninspired this year.
Get your ticket here >> Offf Vienna Tickets