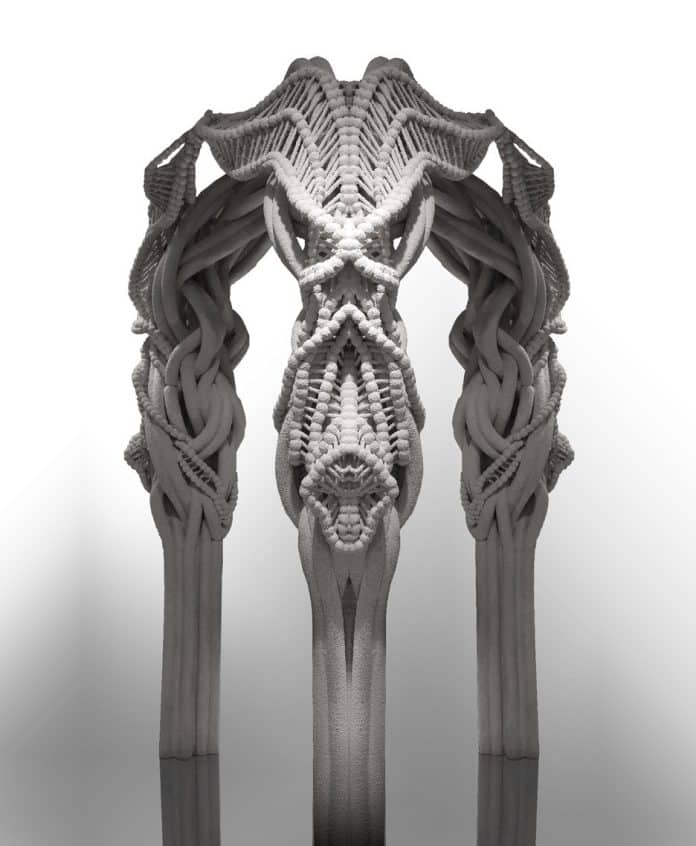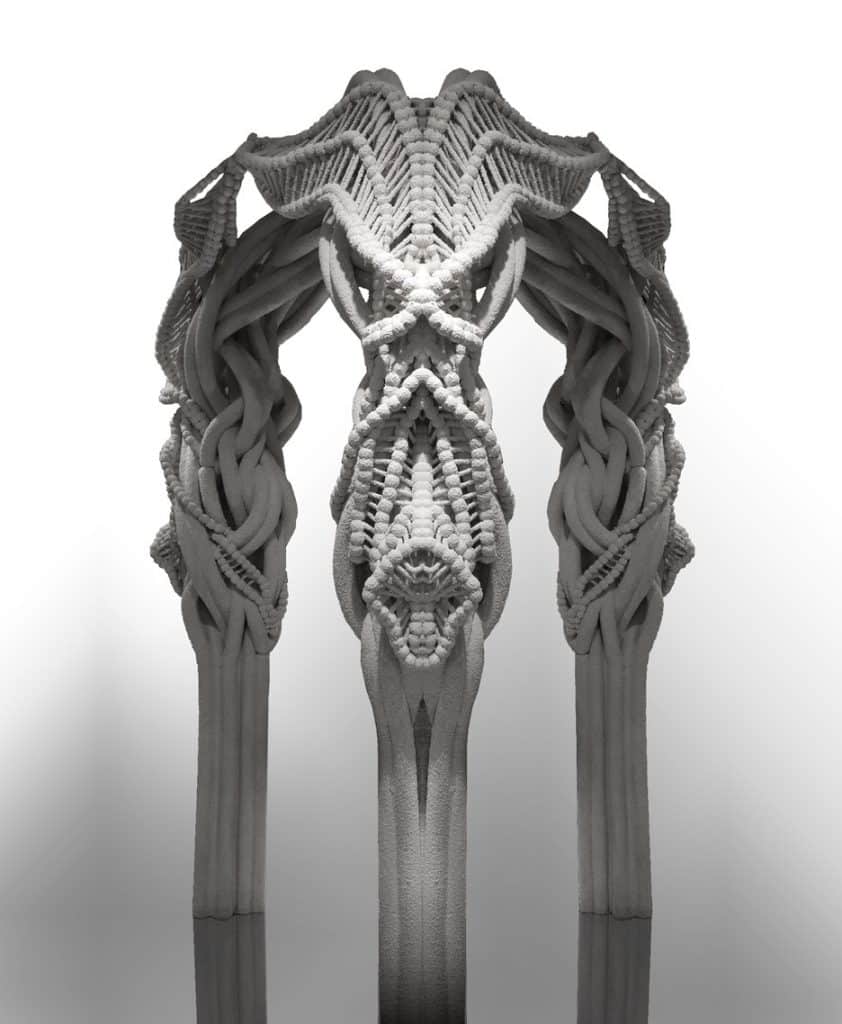 "Plexe-e" is a technique used to build arches, columns, and furniture using weaving techniques to manipulate foam tubes covered with cement, to give it firmness and rigidity.
The process begins with preliminary mouldings made on a computer. On that basis the ornamental patterns are created, then the tubes are covered with yarn and in this way, the joints of the different sections of the created objects are created.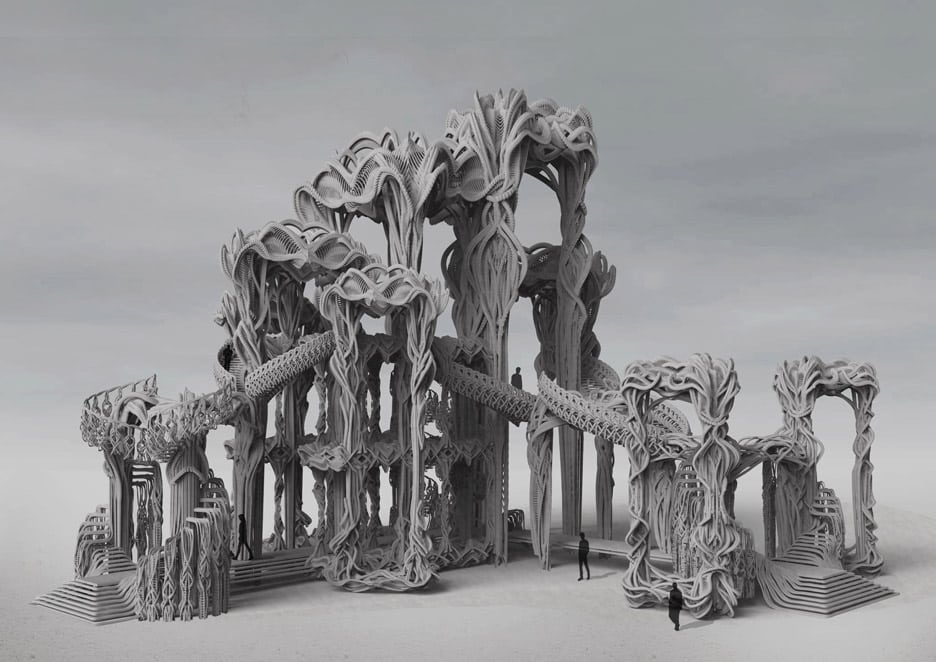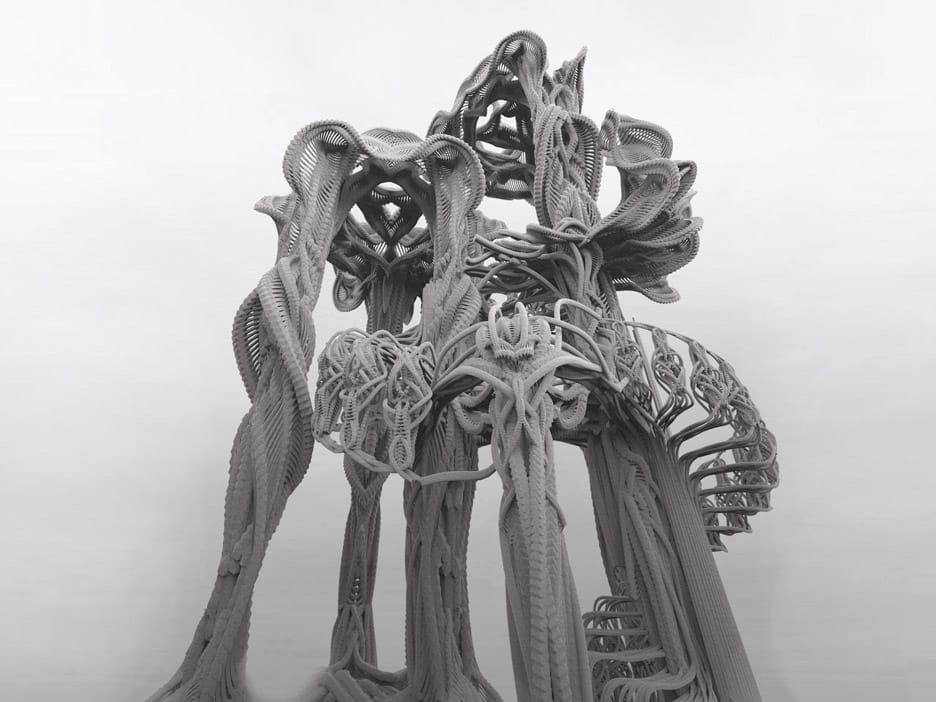 Christina Bali, a member of the team responsible for the development, explains: "The fabric is a technique intercultural manufacturing began thousands of years ago." "The essential purpose of using the tissue as a methodology, was to produce a system that supports parts. individuals who can not support themselves, while they can support each other, "he added.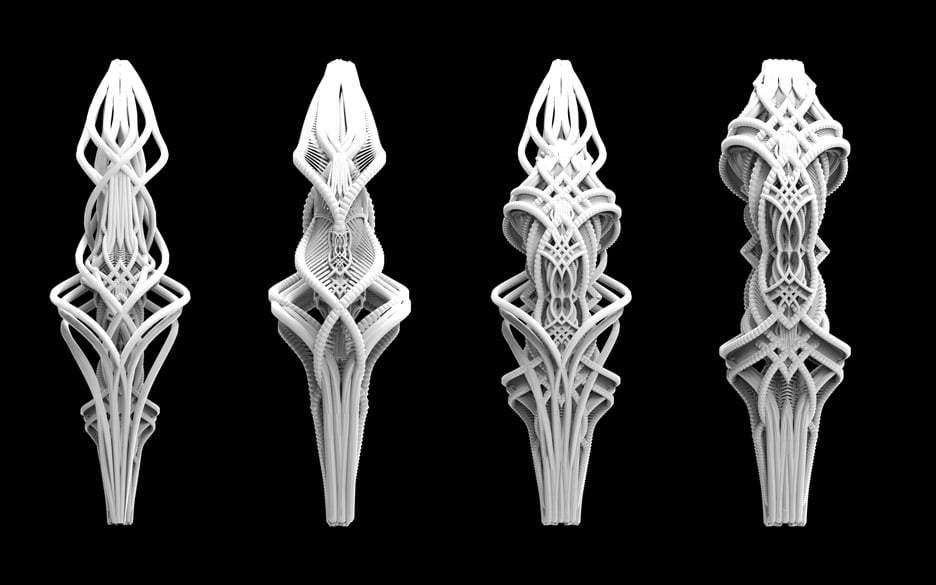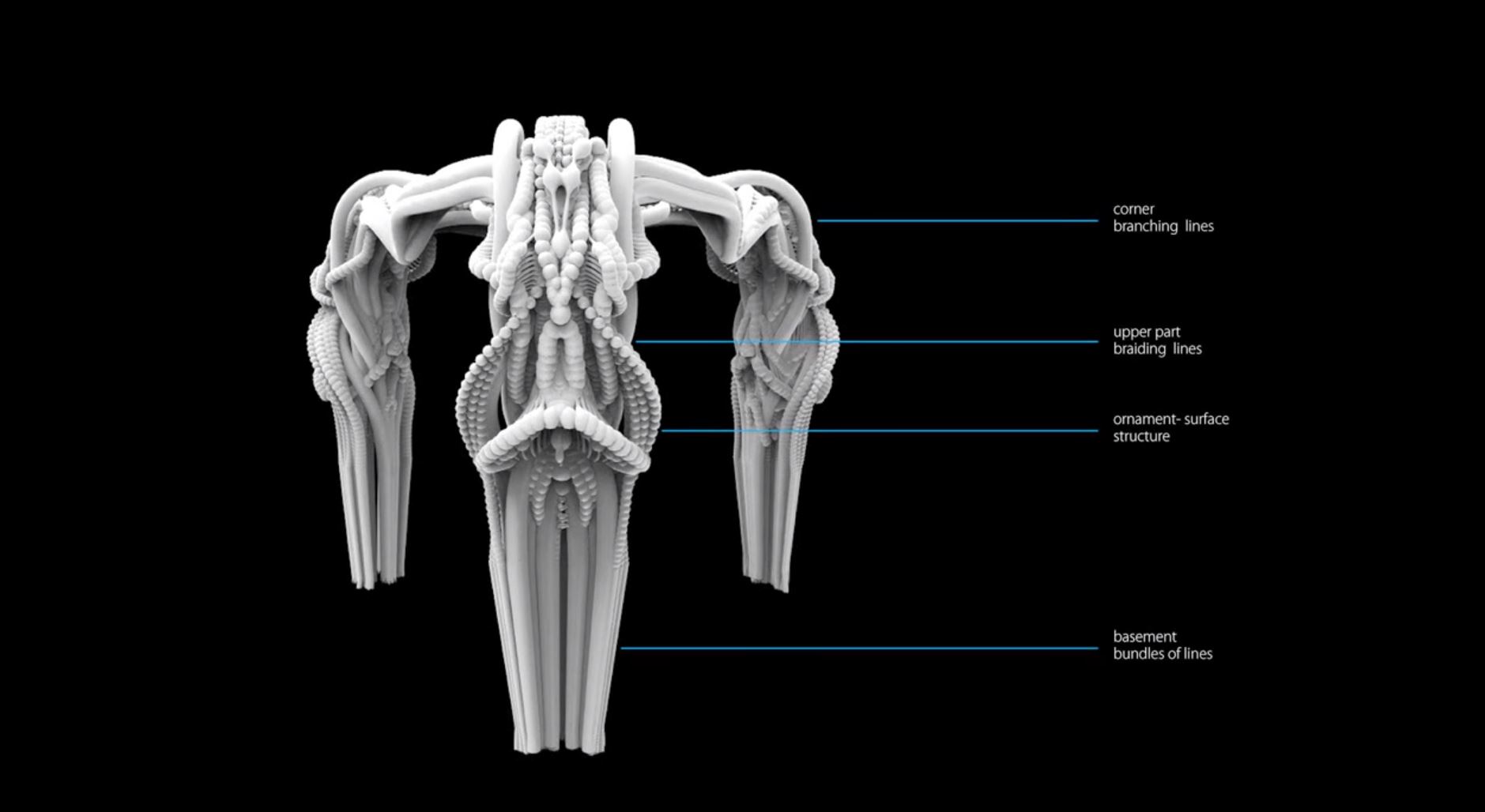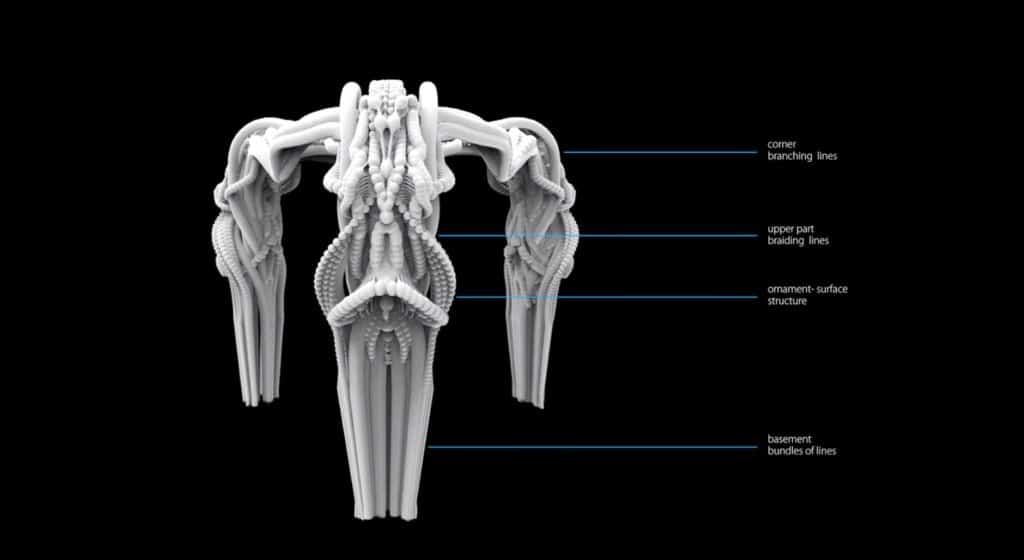 The students had to explore "freehand" production techniques through computer design. This is how they came to the creation of a resin that allows the tubes to maintain the required structural firmness without making the object too heavy. Then they added concrete to reinforce the structure. The final part of the process requires that more cement be sprayed, this achieves final stiffness. The work team is formed by Christina Bali, Nadiah Shahril and Christiana Tzovla. The tutors were Daniel Widrig, Stefan Bassing and Soomeen Hahm.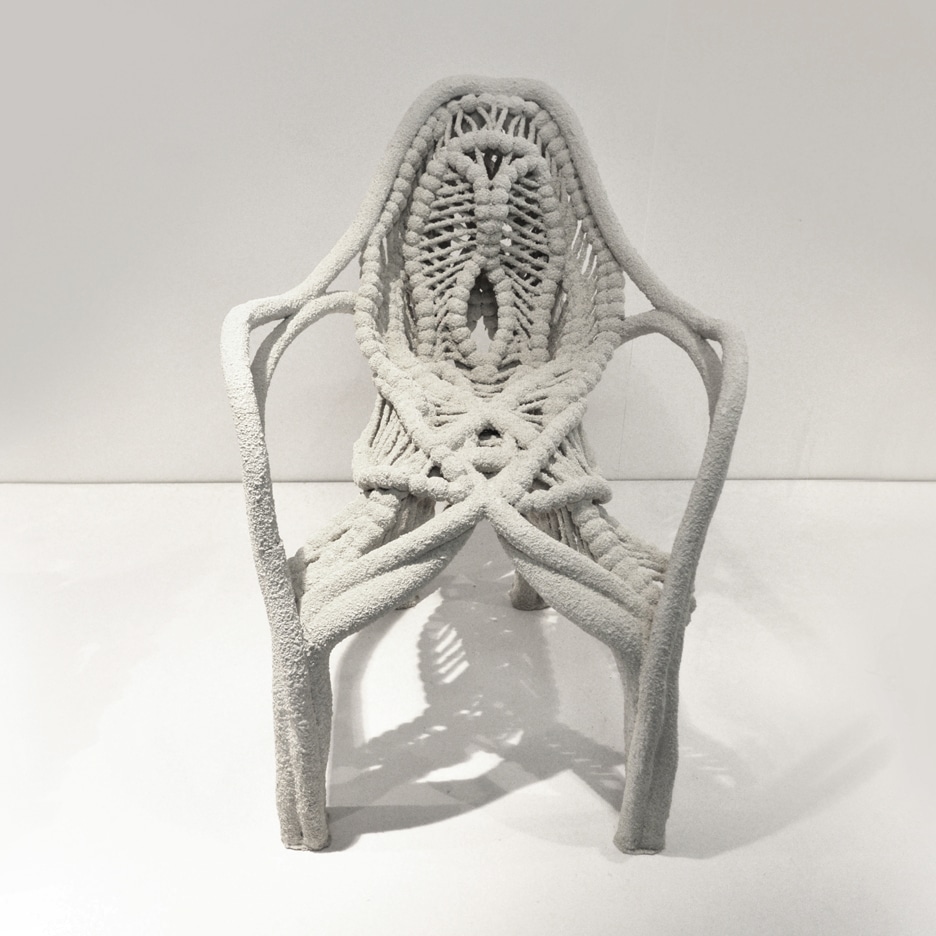 All images: Bartlett School of Architecture