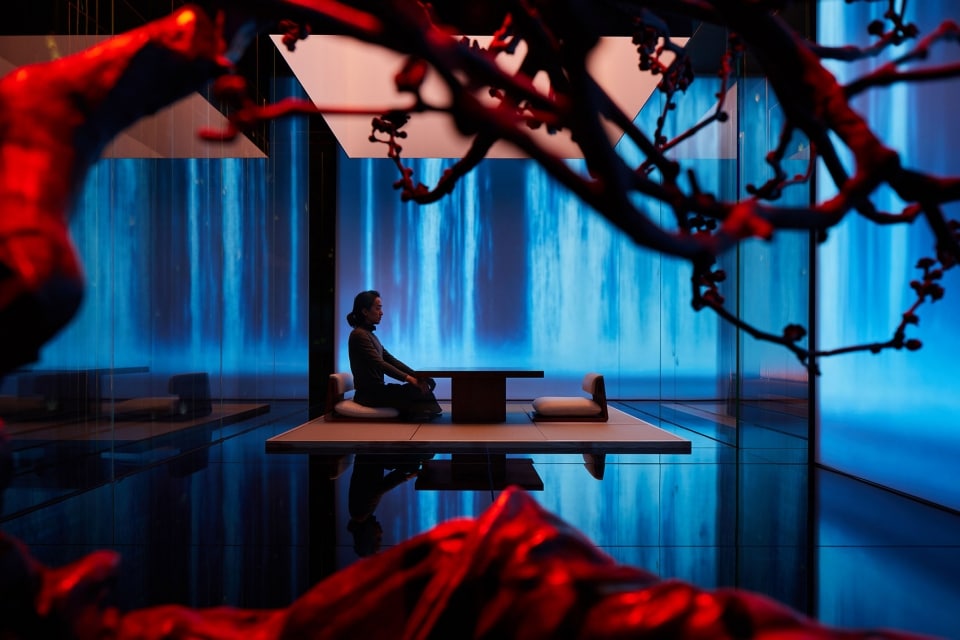 According to Freud, the experience is an instant fantasy; it is a recollection of the past – a recollection of what has been achieved in the past, and it is also a feeling of the present – the image that was previously stored.
In this project by Shanghai Hip-pop Design Team for Jiyu SPA, visitors are immersed in the large-scaled peaceful picture, where the senses are awakened by the visible world, and the feelings and images once ignored in life are represented here. It allows people to rediscover and feel life with a specific attitude or a special perspective. The word "feeling", which seems to be understated and ordinary, is the key to the whole design.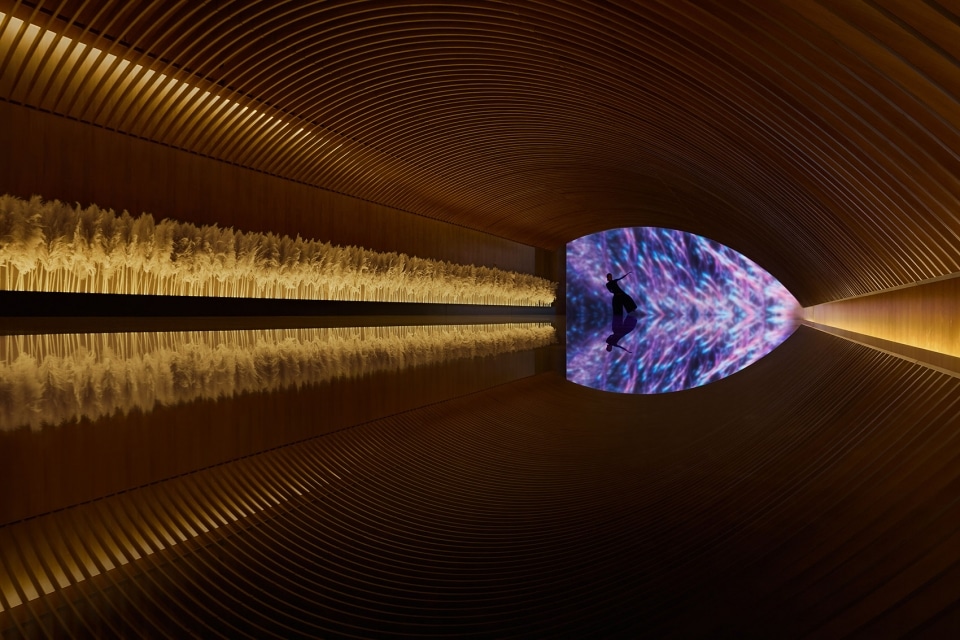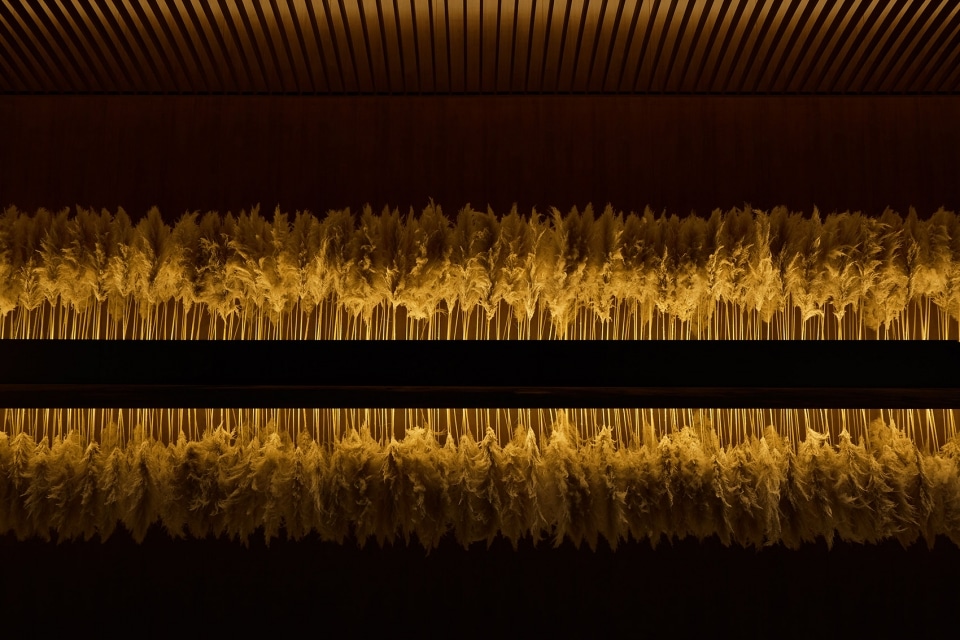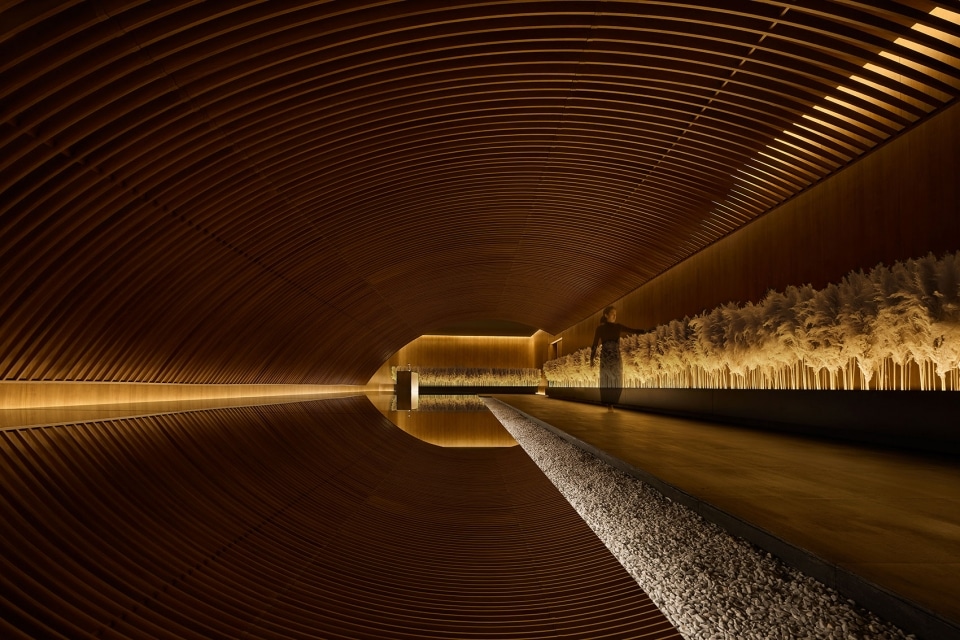 What it conveyed is a desire to arouse sympathy; since sympathy is the radar people exploring this world. Therefore, a dramatic effect is created by the transparent and reflective glasses, which are used to show the hidden contents; to freeze-frame the moments; to express the wordless feelings; and to show the balance between light and shadow and surroundings. Romantic atmosphere created by curved wood and plants in soft tone. Visitors are away from the routine life and exposed in a space where three-dimensional depth is blurred, while the dynamic picture is transformed into four-dimensional direction of time and space.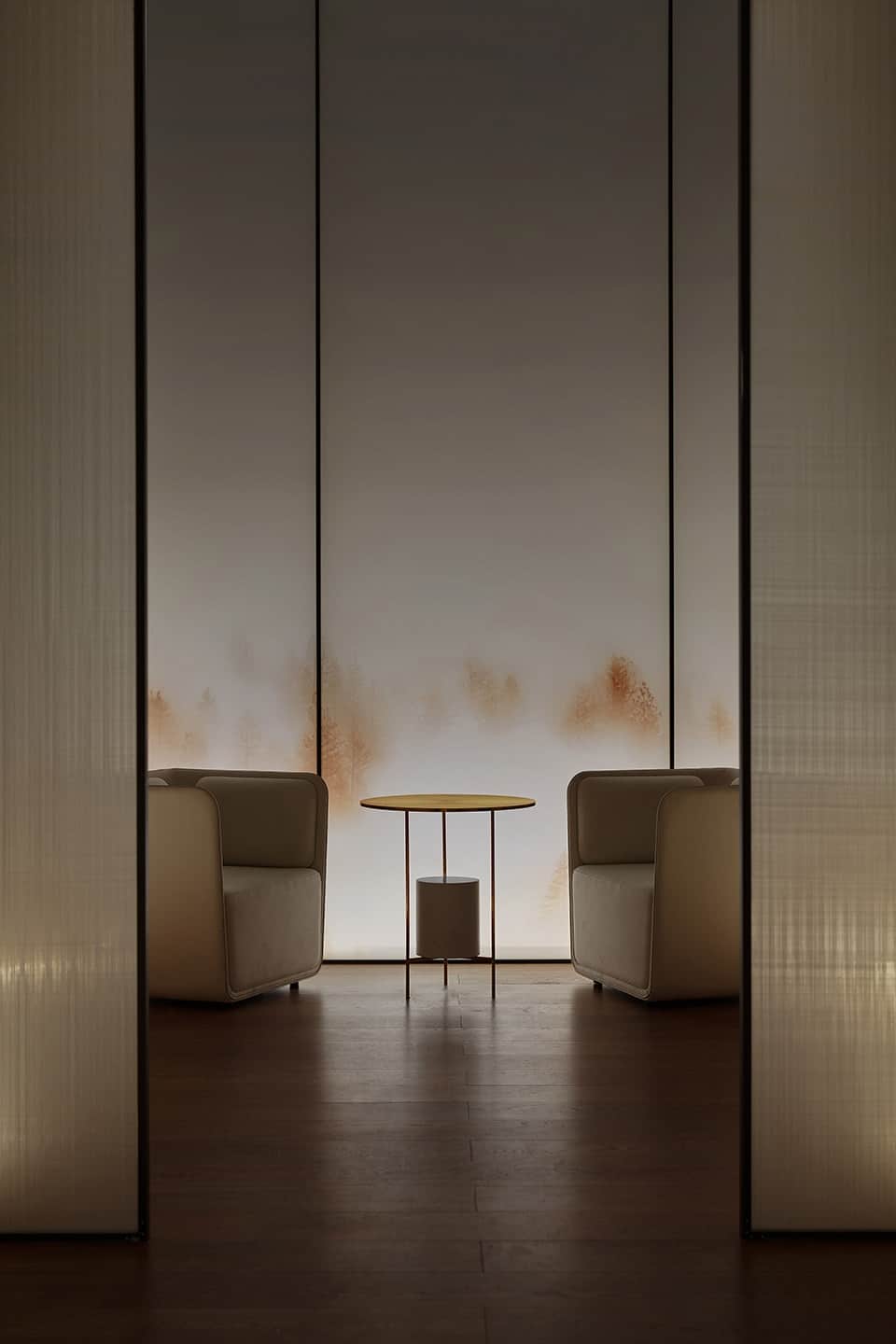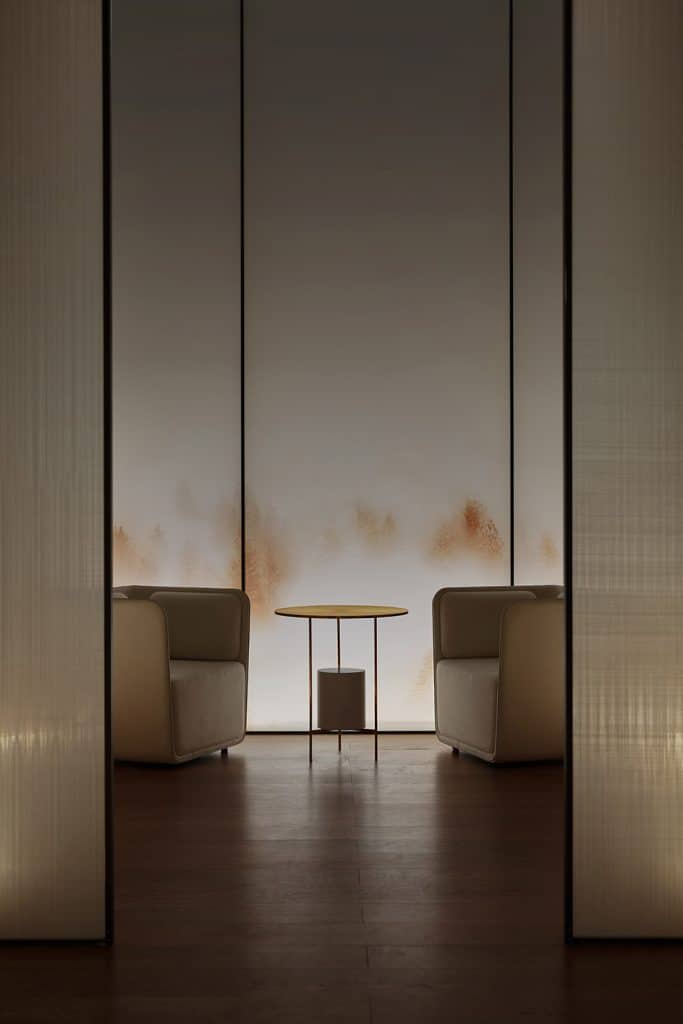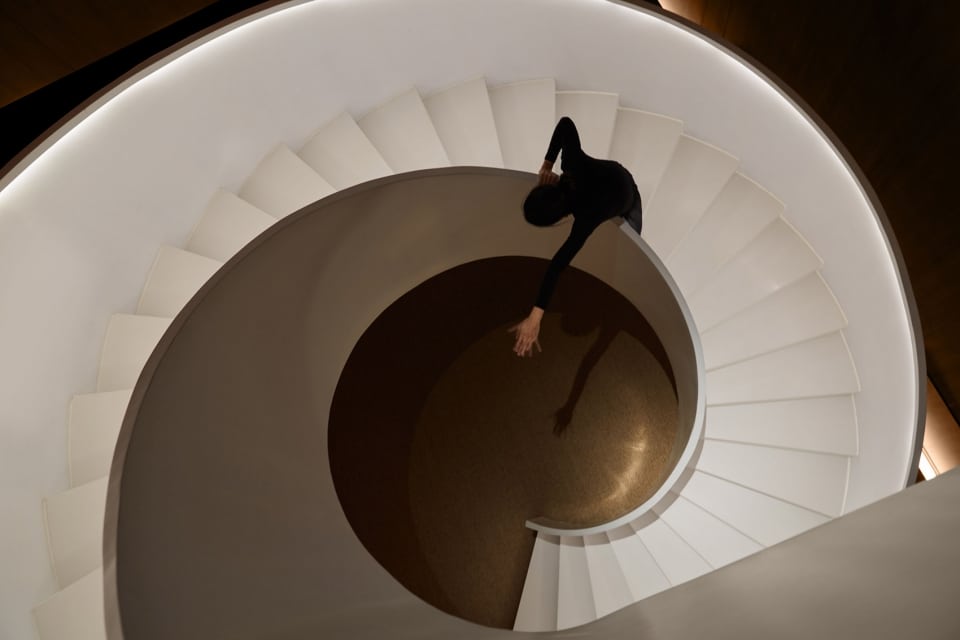 In such a mysterious and profound place, people who are increasingly restless, even those who cannot be sorrowful intently, will be slowly melted by the gentle water. Here, one can see the light slowly touching everything and hear the sound of the flowers gradually blooming. Here, what it purifies is not only the human body, but also the mind! Here, you're not my poem, but I can be your dreams. Just in here, are you listening to it?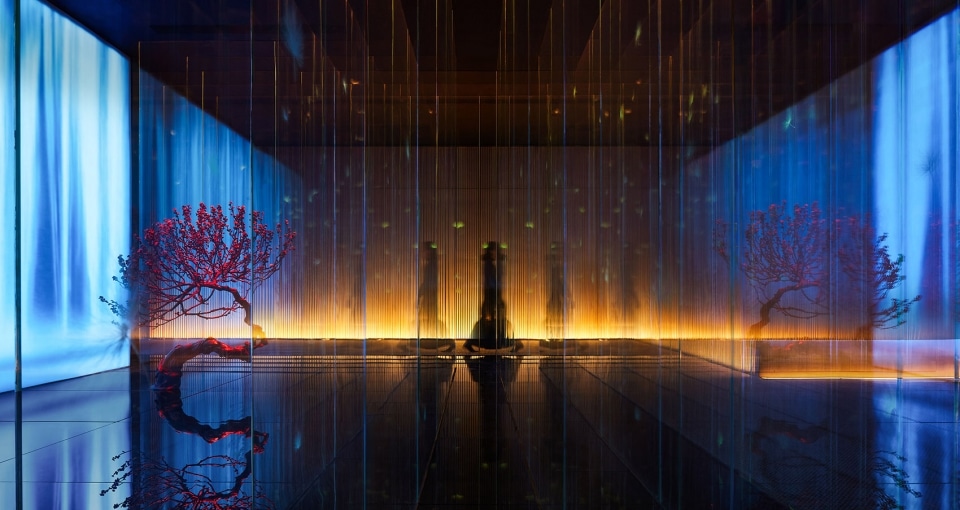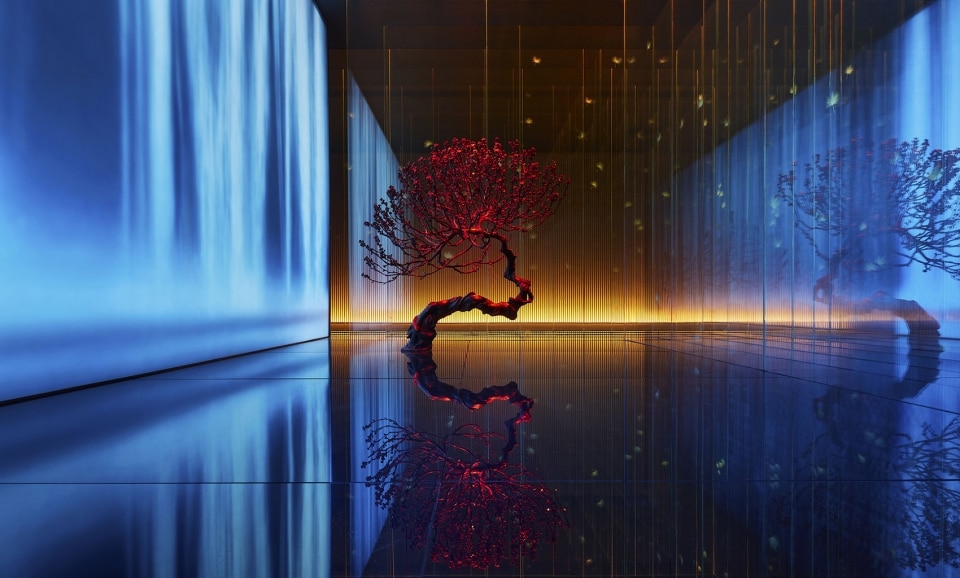 All images: Hip-pop Design Team