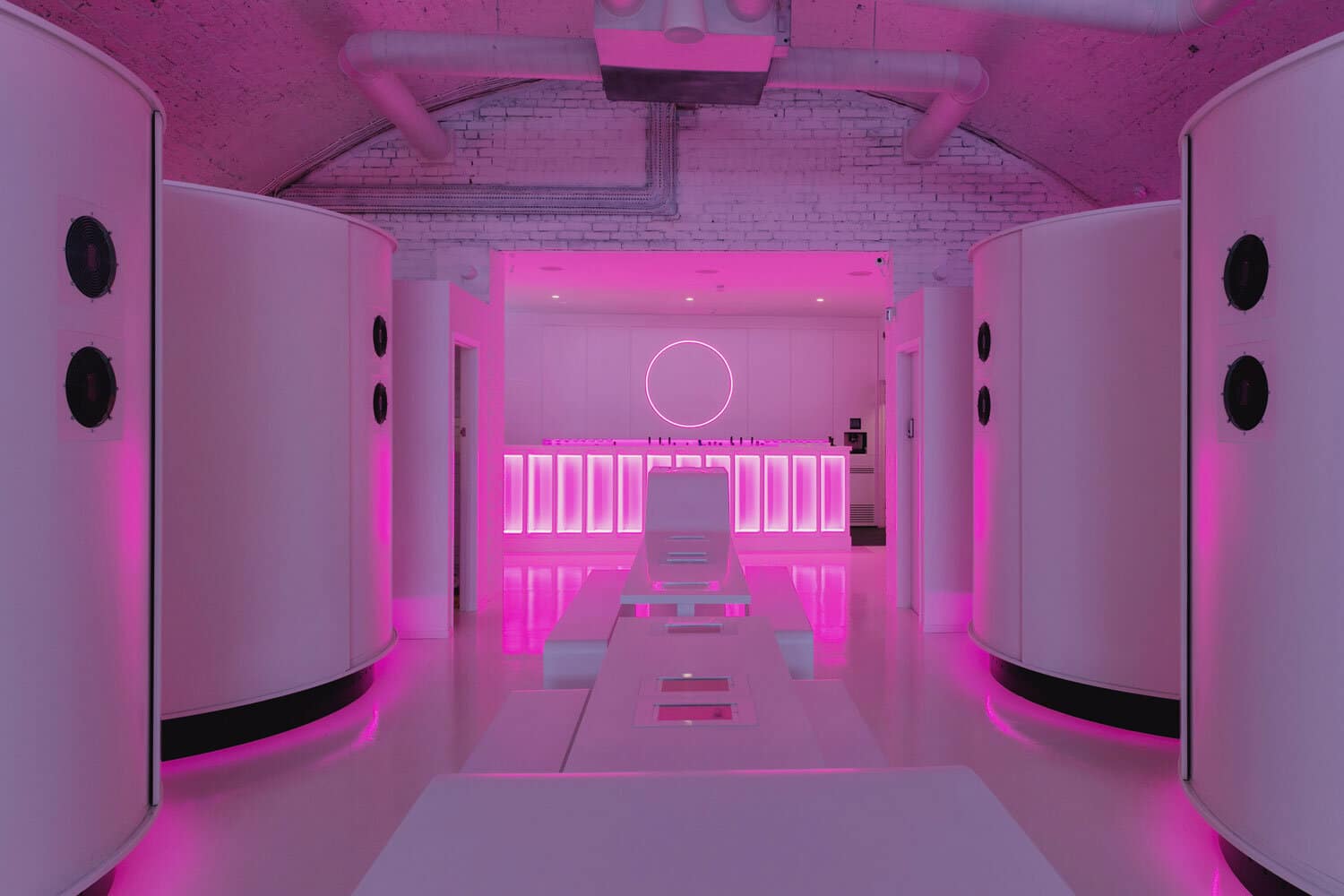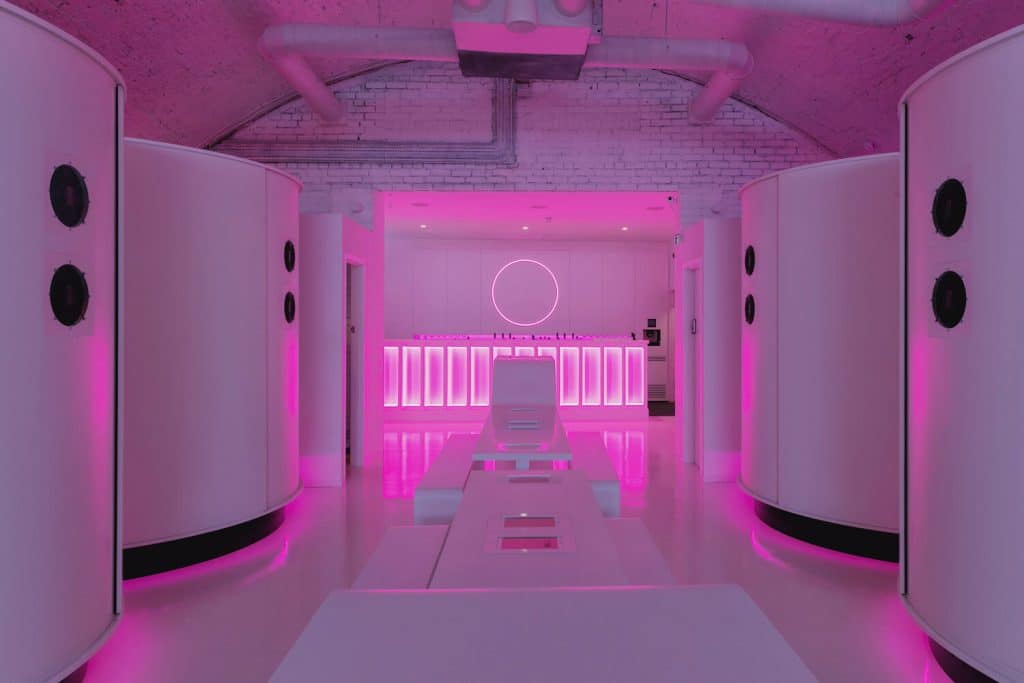 In the twenty-first century, there are glistening white rooms with large gleaming silos that trickle with colored lights.
These cylinders contain teenagers wearing goggles, as they fight warrior robots, or fly across cities, and these spaces are housed in what is called a VR arcade. Gone are the days when game rooms are just large empty warehouses populated by flashing and grunting analogue machines. "Otherworld is a project that bridged the gap between Red Deer's commercial work and art-based installation pieces. It was our clients' first permanent space which allowed an opportunity for us to contribute to the refinement of their identity as a games arcade in London in 2019. We developed the concept around altering a guest's experience of reality upon entering the space as a preamble to entering the virtual world. Taking cues from Dan Flavin and James Turrell, it followed that in order to approach the design of a space dedicated to the virtual world we must disrupt the visitors' experience of the physical world" explains Lucas Che Tizard, the Founding Director at Red Deer.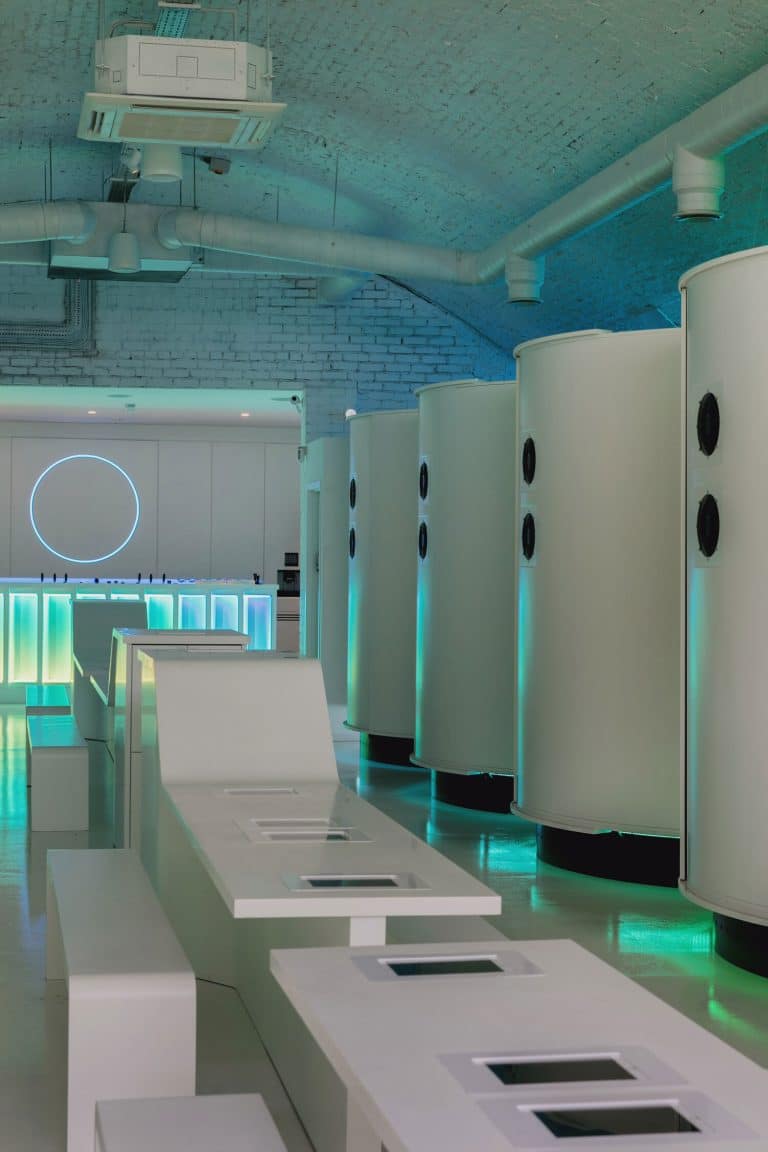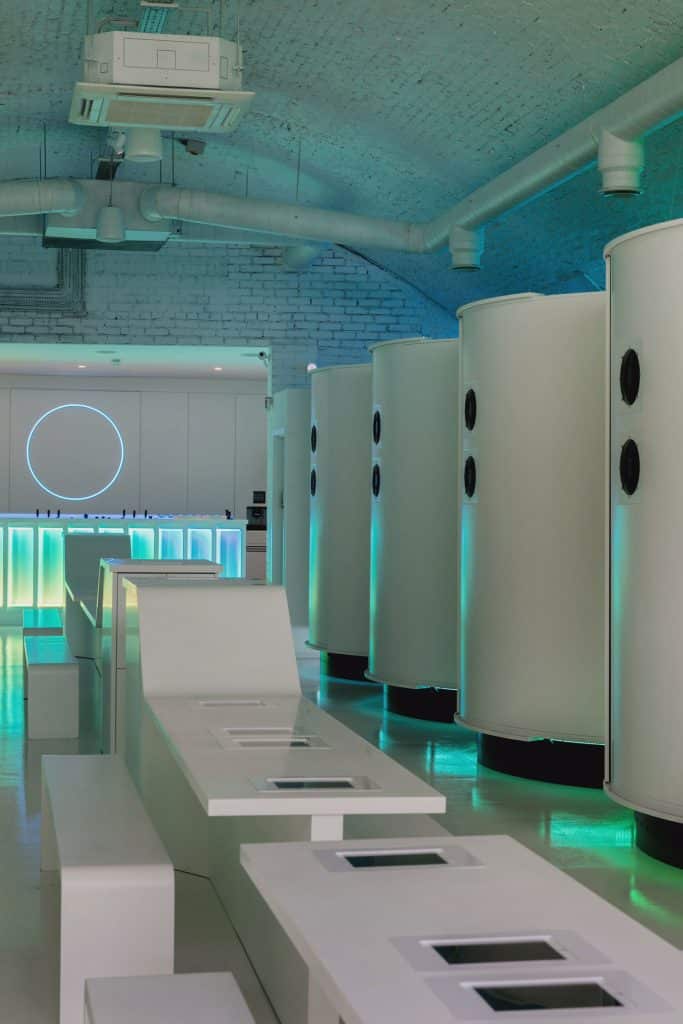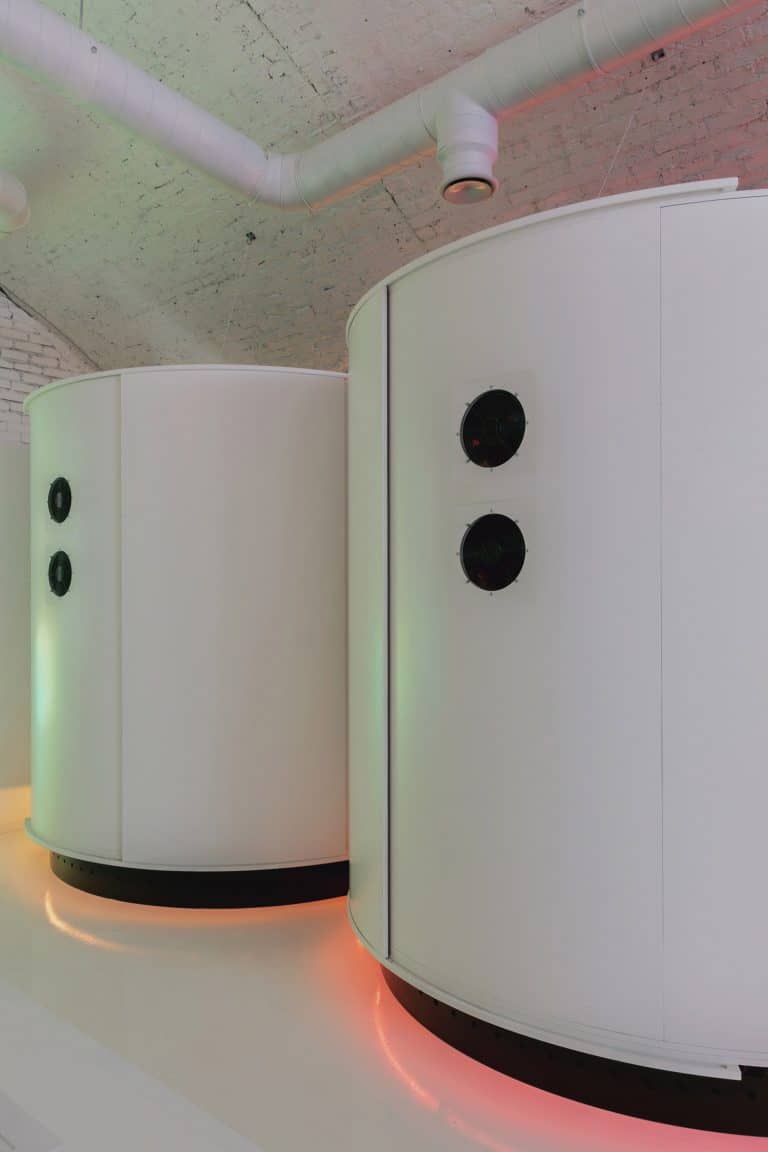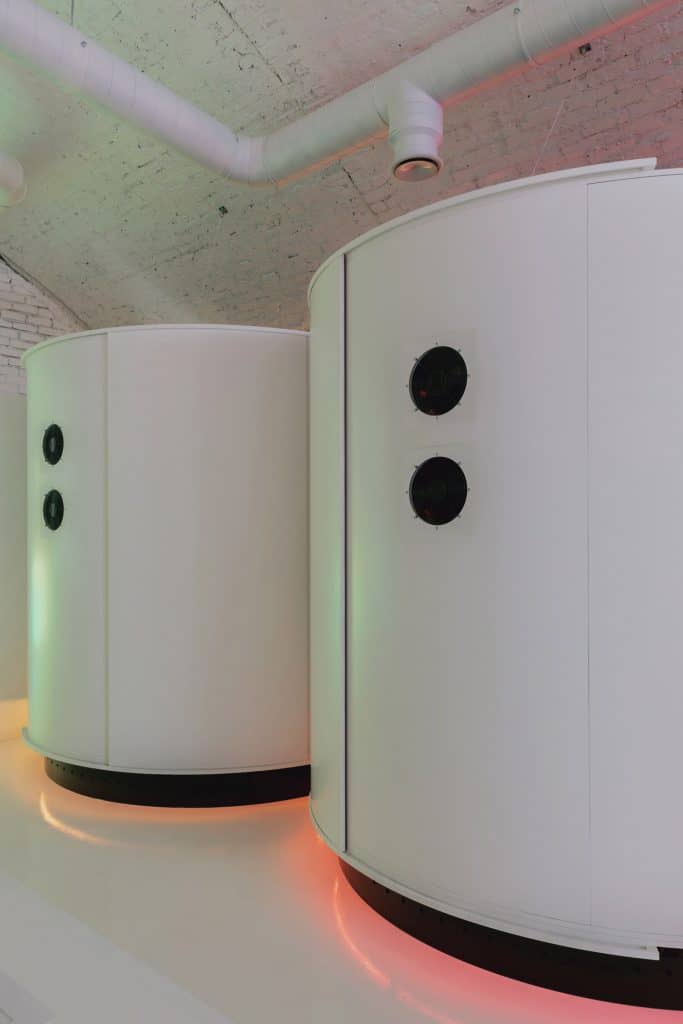 The London based design studio Red Deer has brought to life another world in their otherworld project. As one grand artistic installation, the team has designed a VR geared immersive environment that purposely disrupts everything normally associated with play for pay. With the lighting genius at Voodoo vision, Red Deer took over 7000 LED's and had them expertly placed around their minimalist architectural layout, to break down corners and sharp angles to invoke a nebulous floating space aged atmosphere. The design was met to translate its users from the realm of the expected into the orbit of the exceptional, and it does.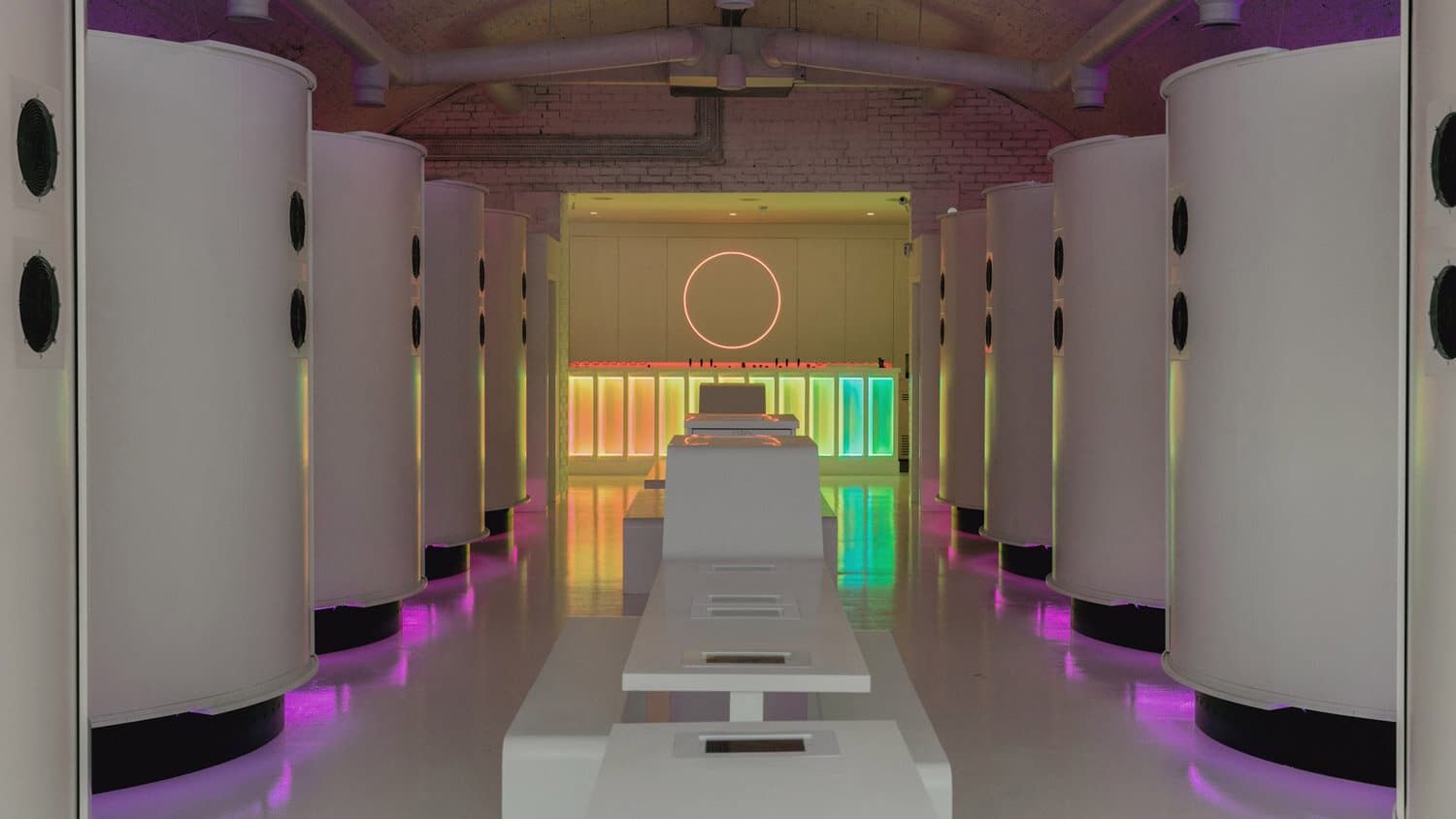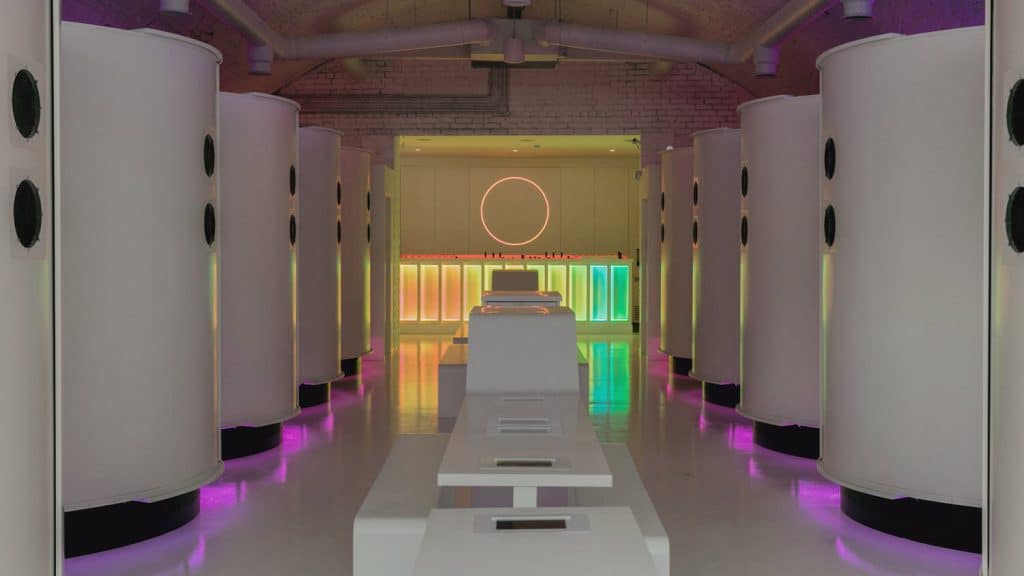 "Working in collaboration with Voodoo Vision, we installed a bespoke system of almost 7000 individually addressable LEDs, all controlled and mapped centrally via Madrix software. Neon was replaced with an LED equivalent to ensure colour control. The subtle use of light on the arched ceiling or the overt use of lighting at the bar emphasizes the thoughtfulness that went into the placing of each light. The design of the physical space was intentionally paired back and made as minimal as possible to ensure that light created the main element of the interior. By using fading colours to breakdown corners, angles and forms and direct lighting to accentuate them, the experience of the space is elusive, malleable and fluid, just like the virtual world in which the user is about to experience."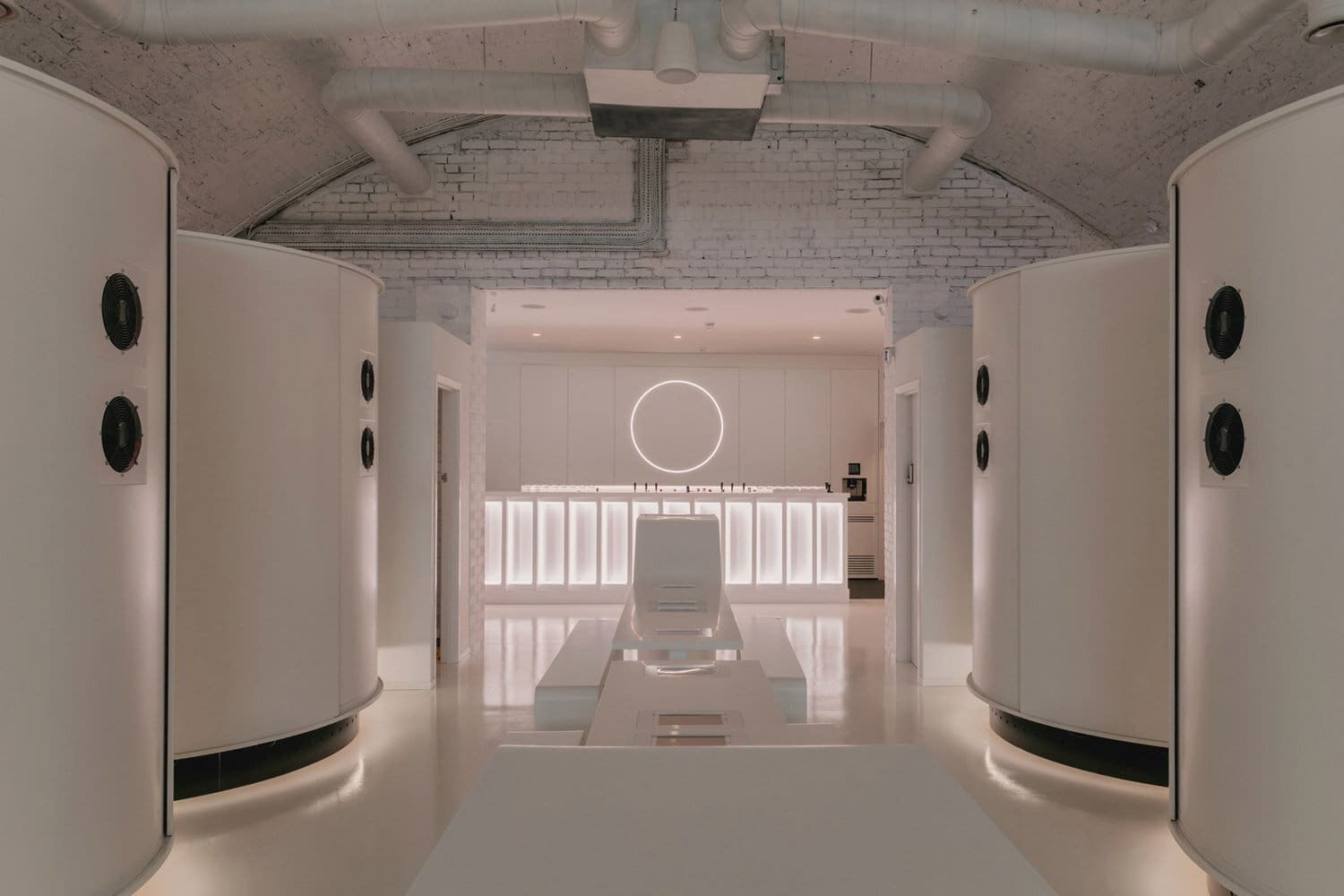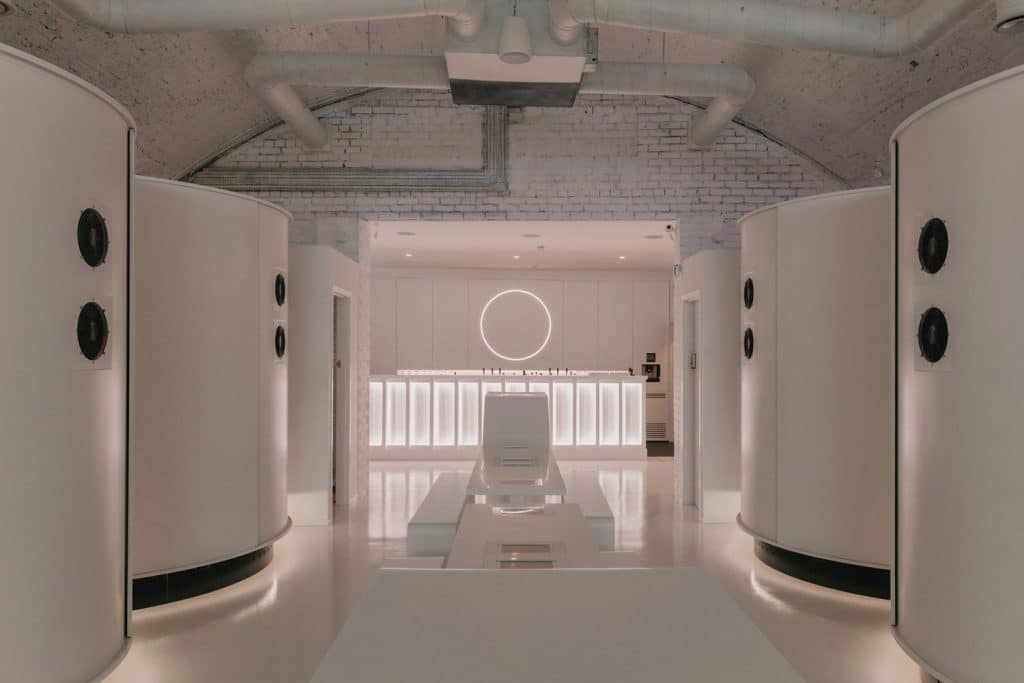 INFORMATION
Photography: Mariell Lind Hansen
For more information, visit the Red Deer website