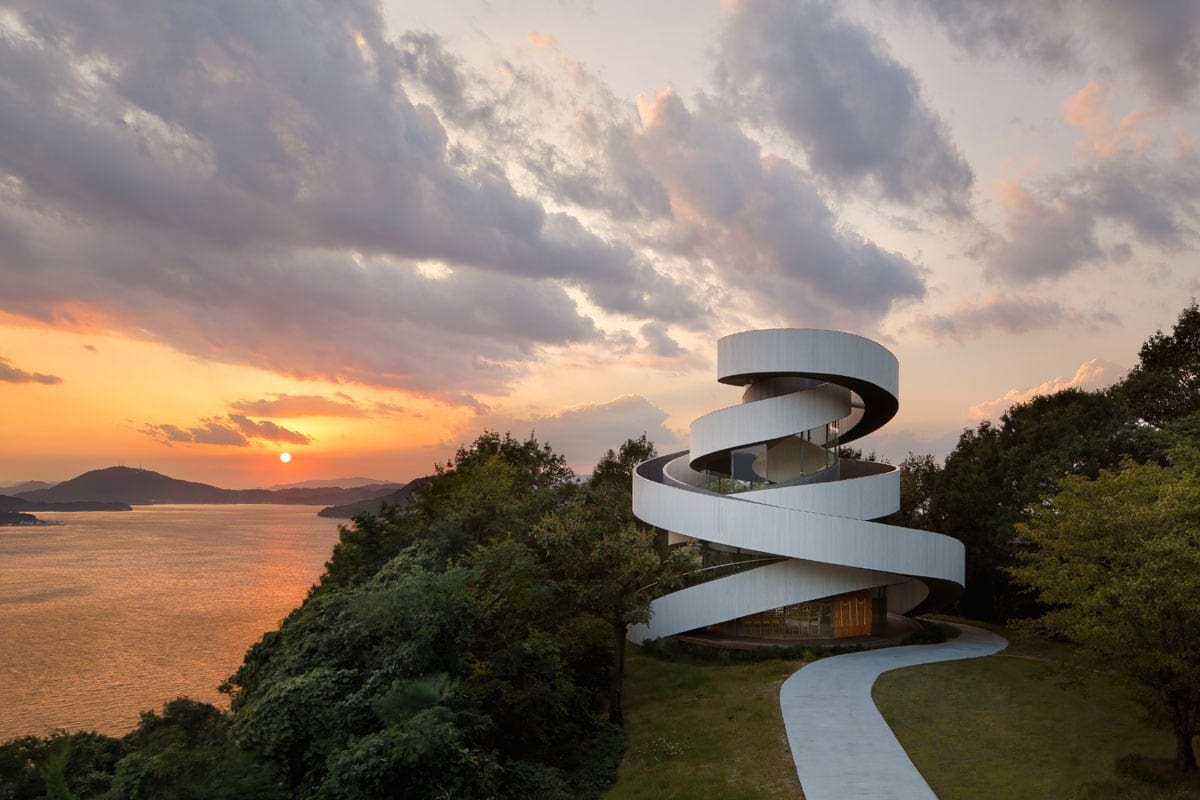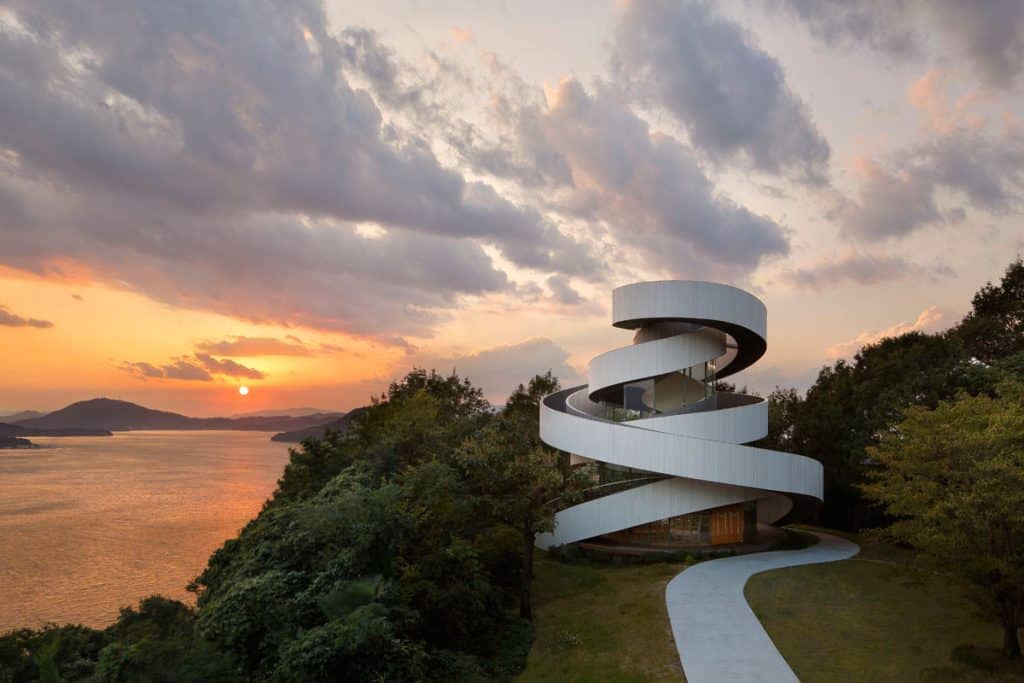 The "Ribbon Chapel" is a gift to the delight of the composite view, from the base, by two spiral staircases that join as they rise.
The design of Hiroshi Nakamura generates an optical effect so that it looks like a ribbon, exactly. The chapel is used to perform nuptial ceremonies and the design of two separate forms that get joined, symbolizes the union of two people through marriage. "Ribbon Chapel" proposes a ceremony in two steps. First the formal and customary steps are carried out in the room that is at the base, surrounded by the stairs and their turns. Then the members of the couple climb up a staircase each, and meet at the top.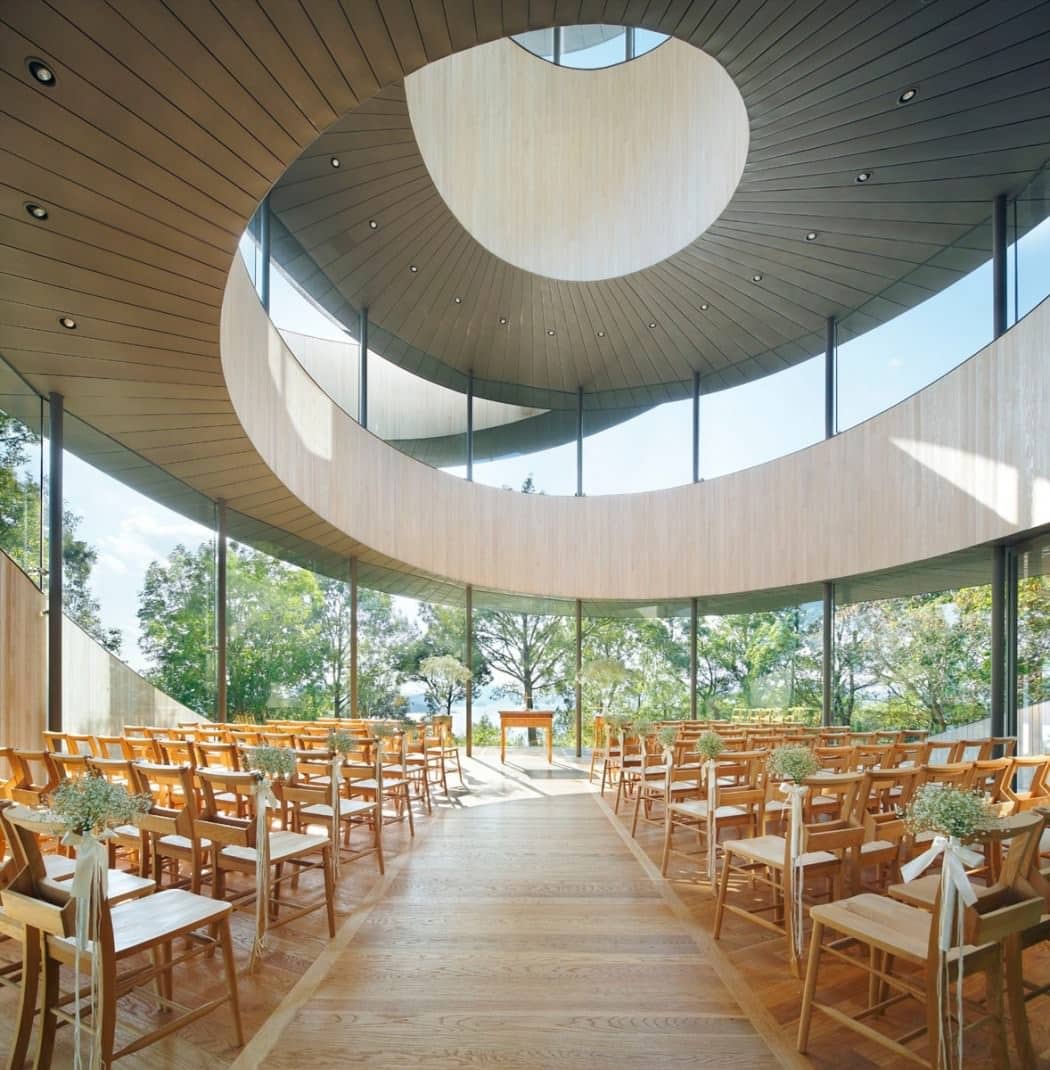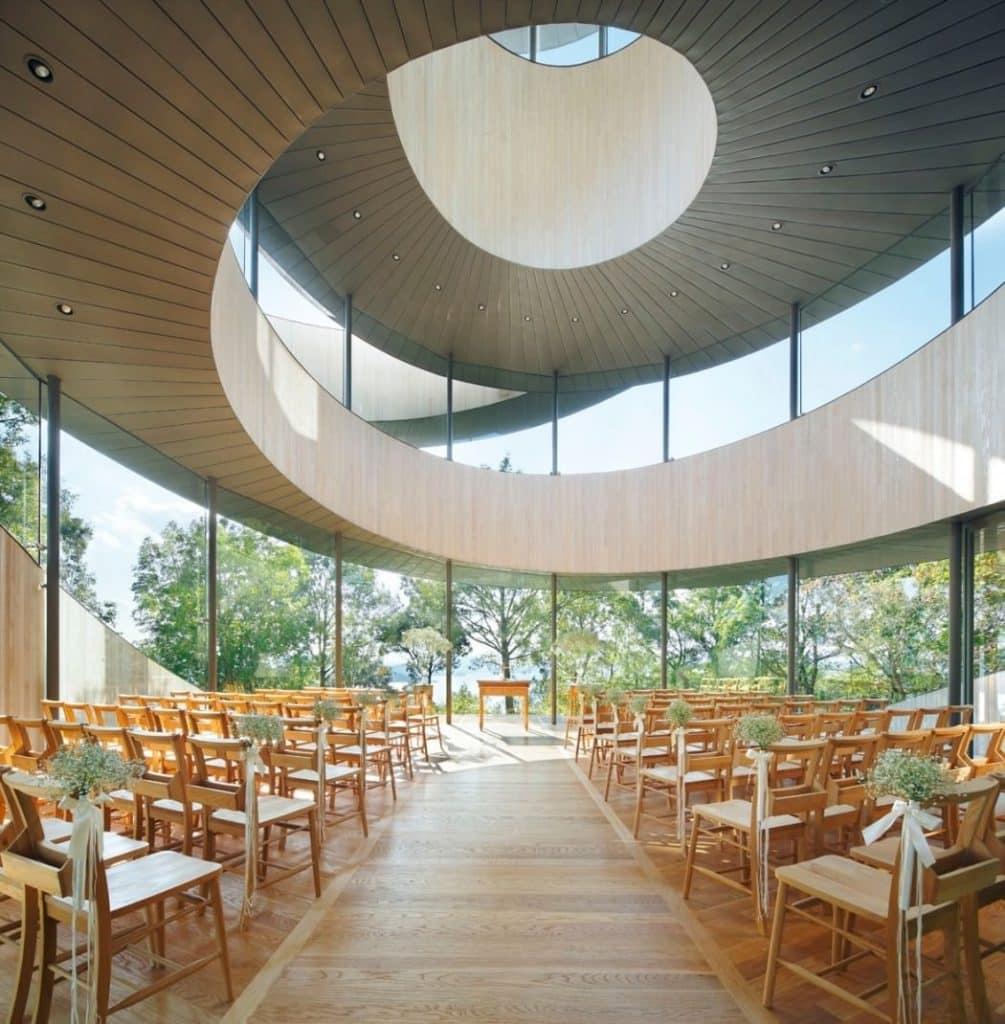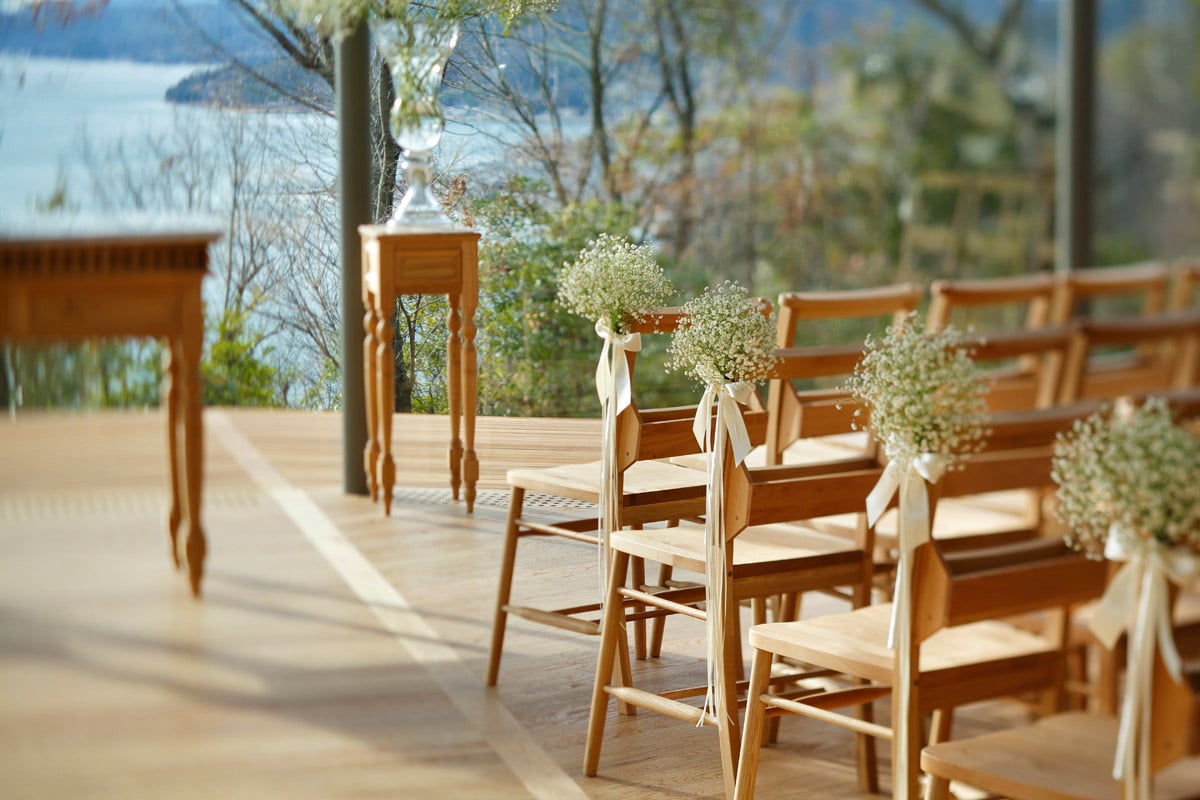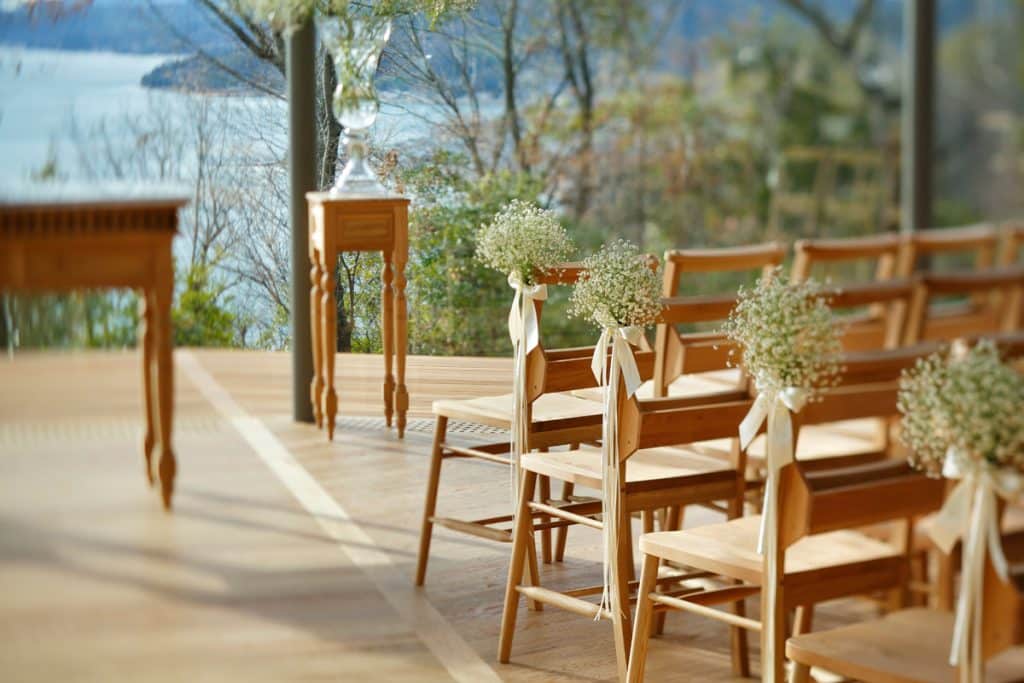 The construction is located in the garden of the hotel "Bella vista Sakaigahama", which is located in the Japanese city of Onomichi, Hiroshima. It is located in a strategic part of the hill where the hotel is at, to ensure that people have a privileged view of the Inland Sea of Japan. The location exposes the "Ribbon Chapel" to the salty corrosion of the sea breeze, that's why the selection of materials seeks the balance between beauty and resistance. They used wood protected with white paint for the stairs, with an alloy of titanium and zinc for the reposamanoos.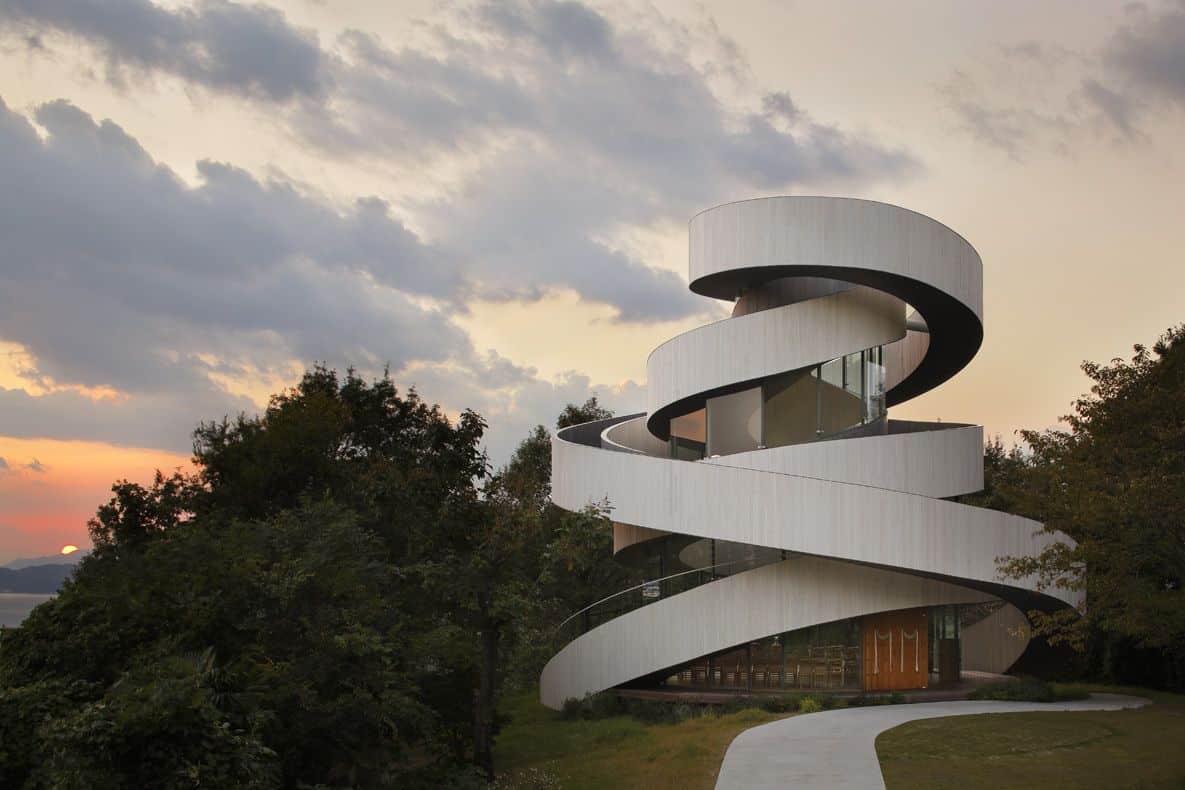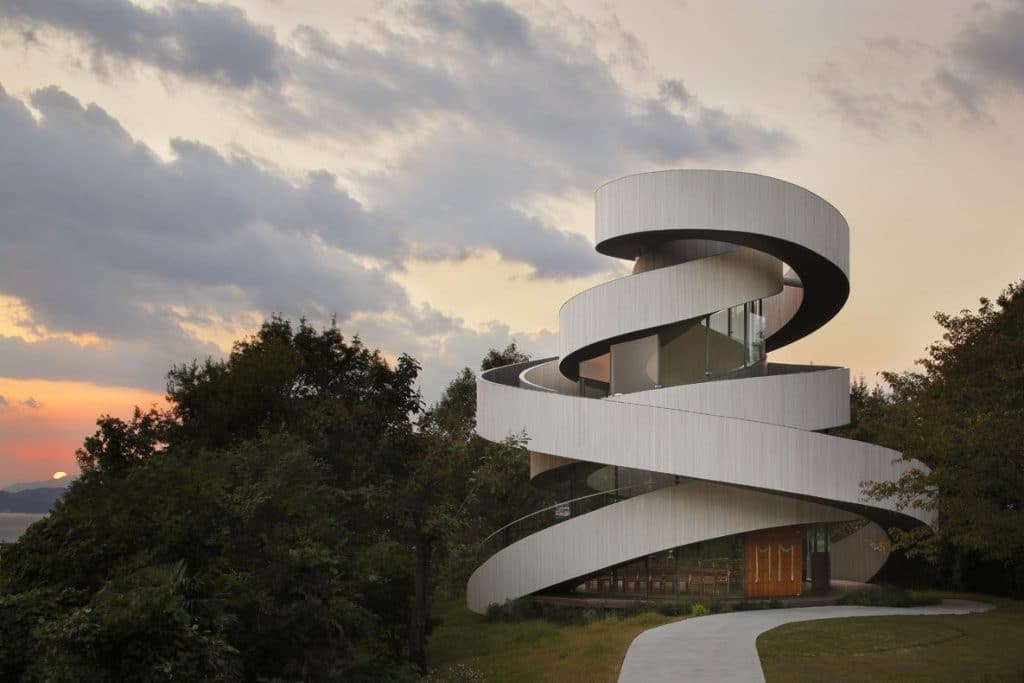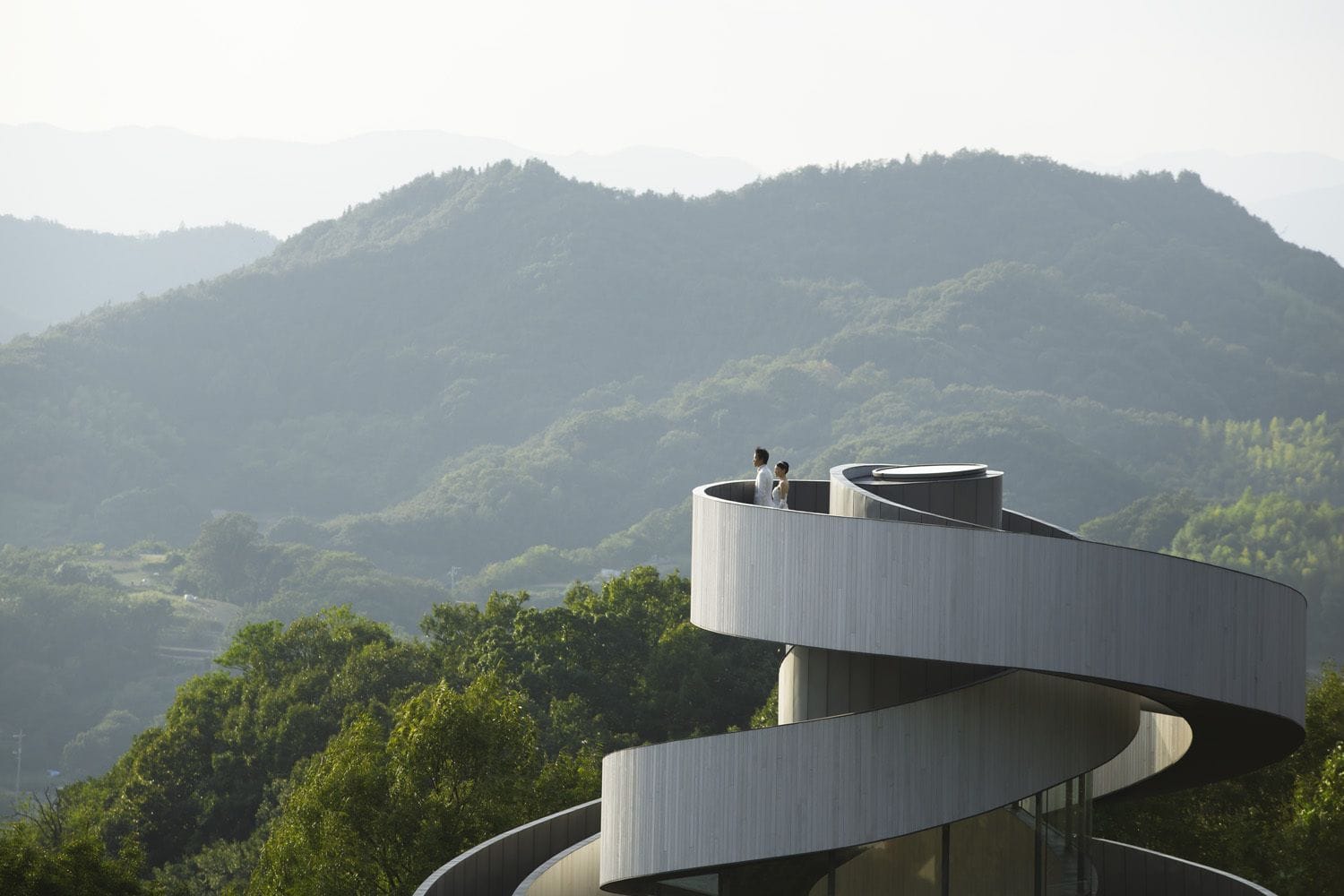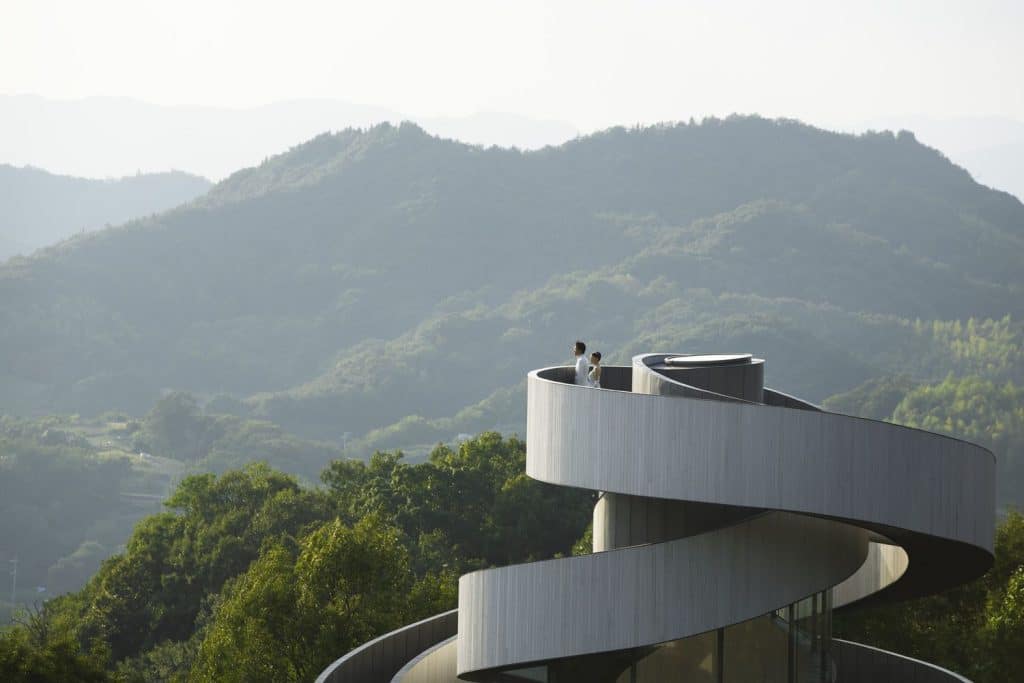 All images: Hiroshi Nakamura