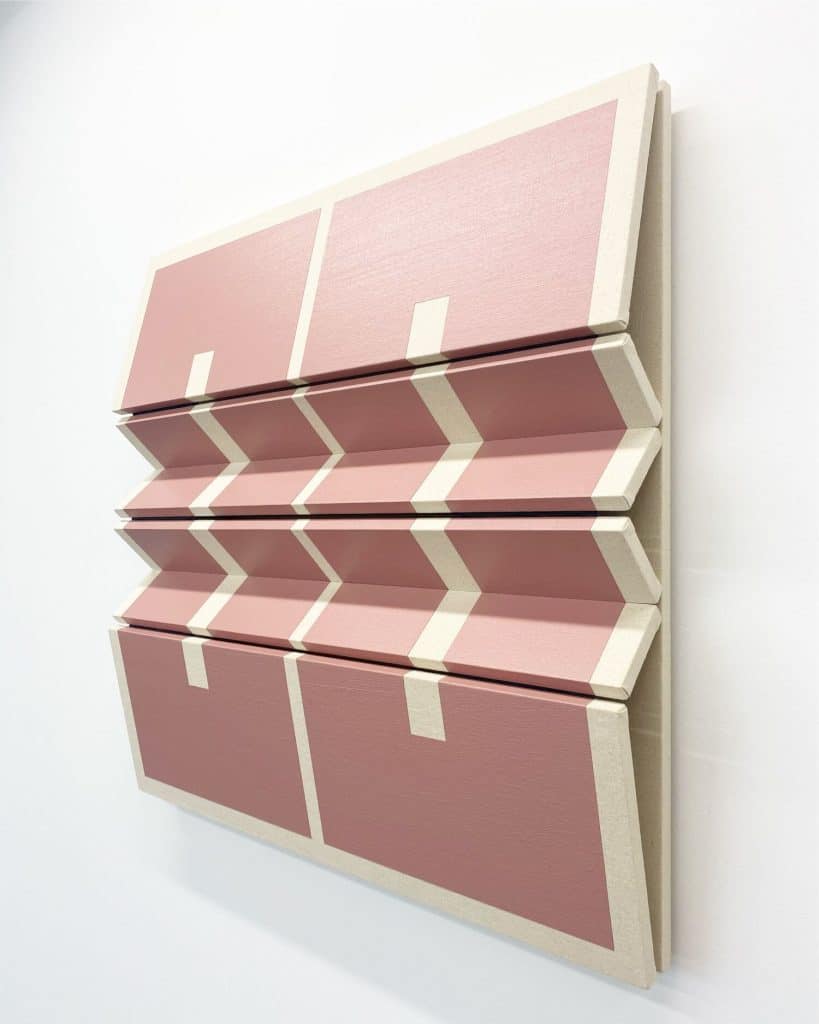 Robert Moreland, hailing from Baton Rouge, South Louisiana, is an American artist now living and producing in Los Angeles.
Moreland, thus far, has taken part in many collections such as Friedrich R Weisman Collection and the Koo House Museum in Seoul, besides having exposed all over the USA, including the Hole, New York. Robert Moreland explores lines, forms, and colors with a fresh approach. His artistic practice, consistent with wrapped canvas and hinged panels in folded profiles, outpours a strong sense of movement and is imbued with both bright and subtle shades. The author declares to have started with primary colors, to then move toward rather a pastel hue and shifted back to primary shades again, yet brighter.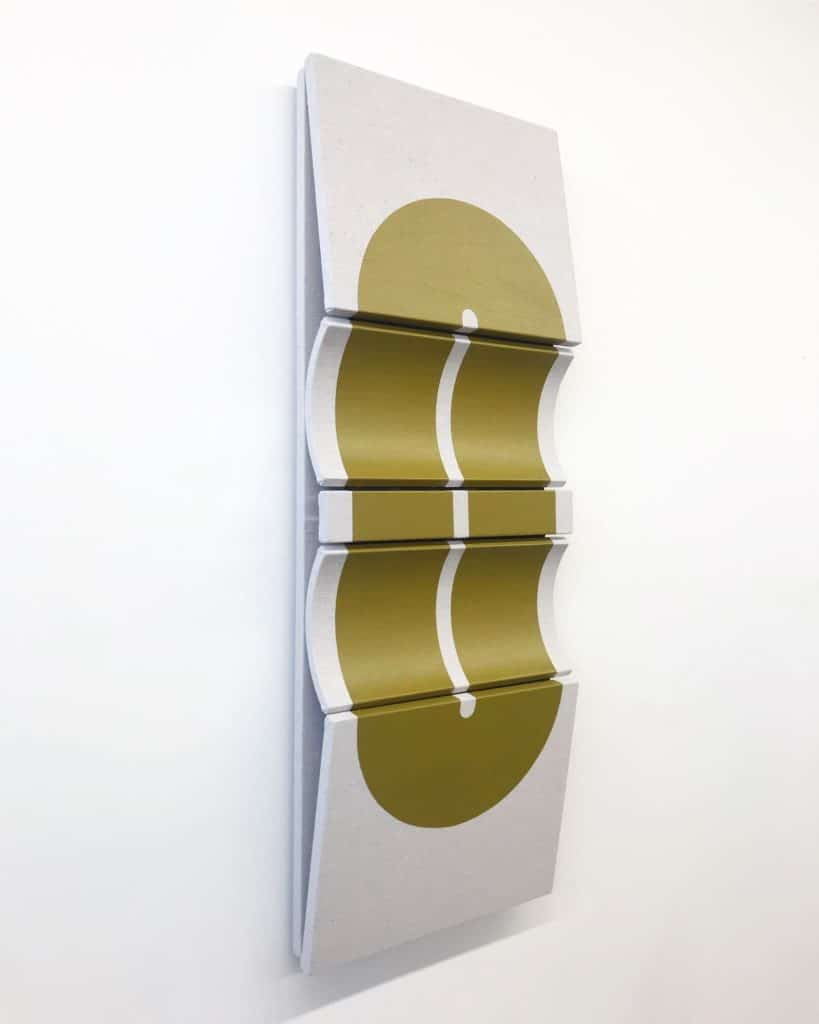 All of his artworks are a strong attempt to dare the surface volume by interactively reinterpreting the latter. This happens – in Moreland practice – as he breaks the flat surface of the panel into a multi-layered dimension by folding the panels up; a format Moreland has been working with since 2017. The outcome moves from a sculptural approach to a more architectural one according to the perspective, yet it delineates a blurred line between painting and sculpture too. His performance, however, as Moreland asserts during a short interview has no precedent models, it roots only in his creativity, hence lacking a set statement. As a result, the act of combining materials in an attempt to seek aesthetic synthesis while allowing their inherent characteristics to stay intact, give the works a free from distractions finish. His works exist on their own.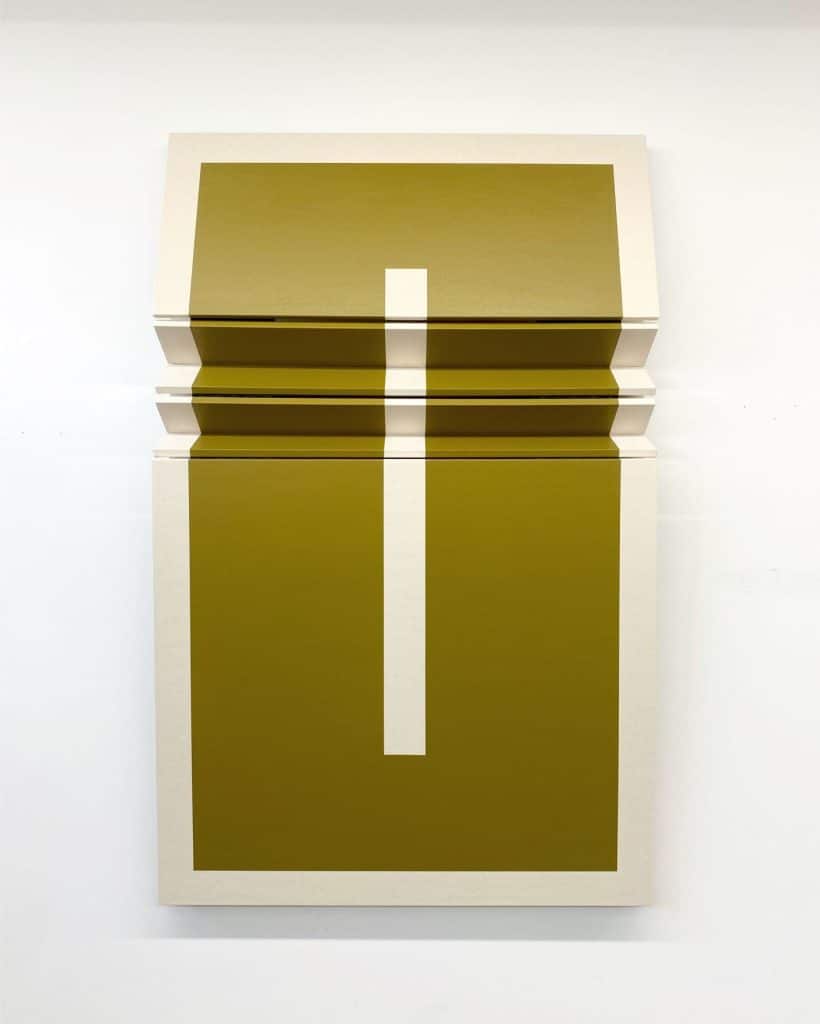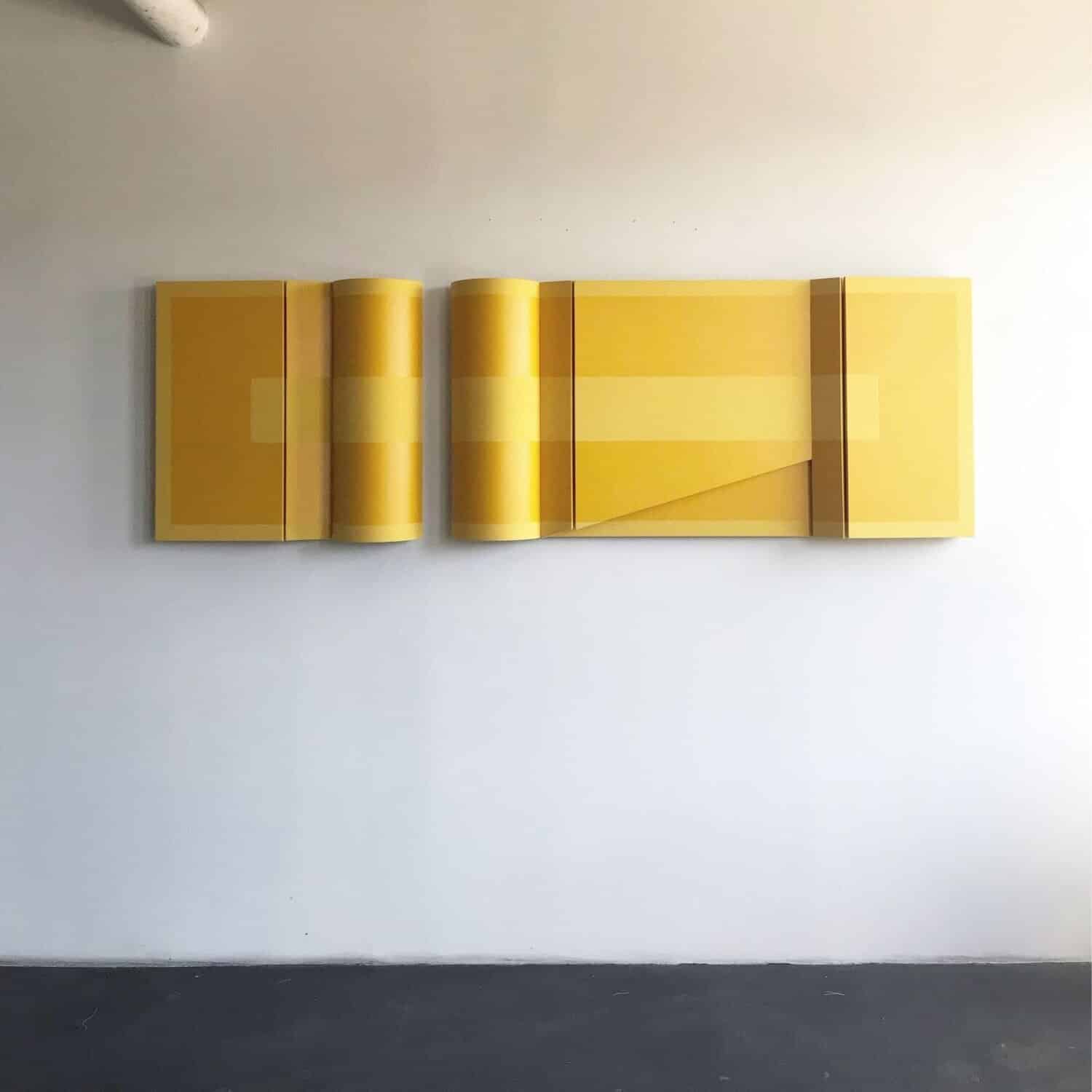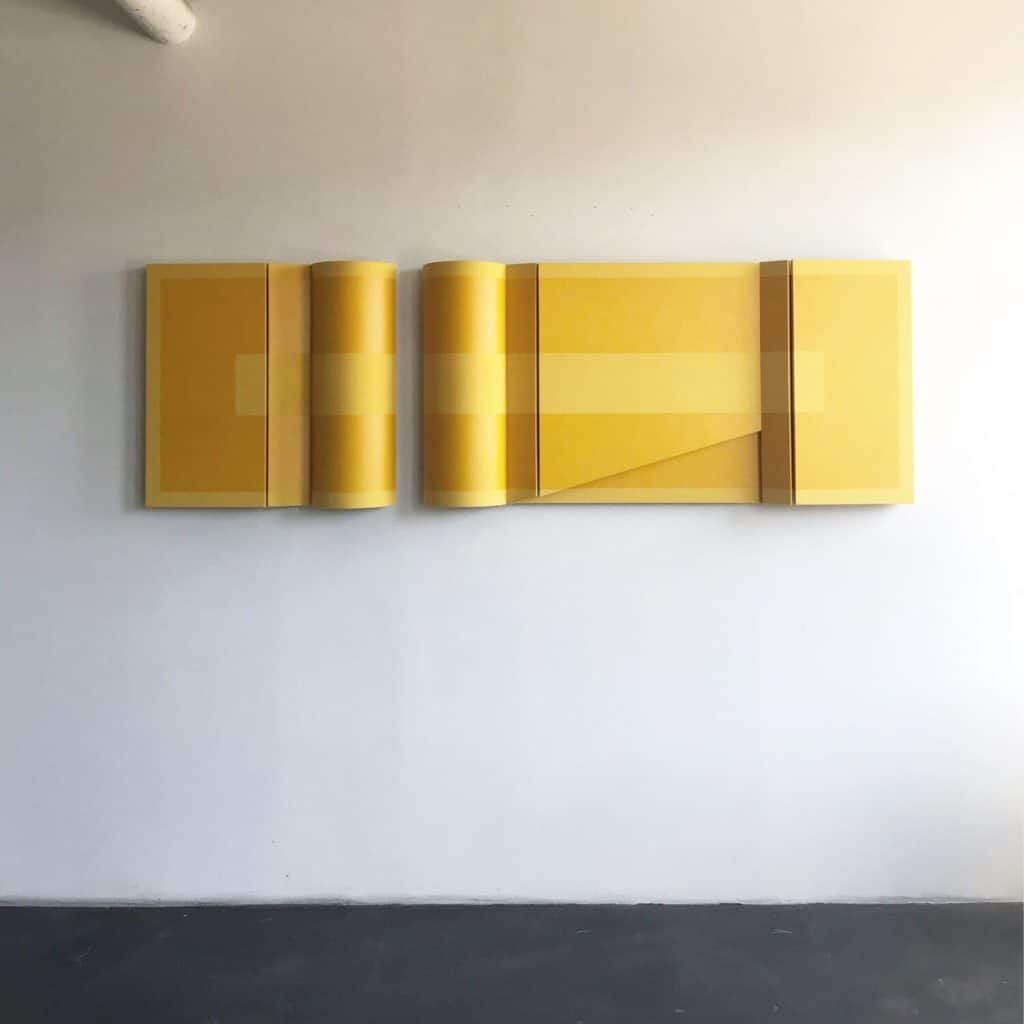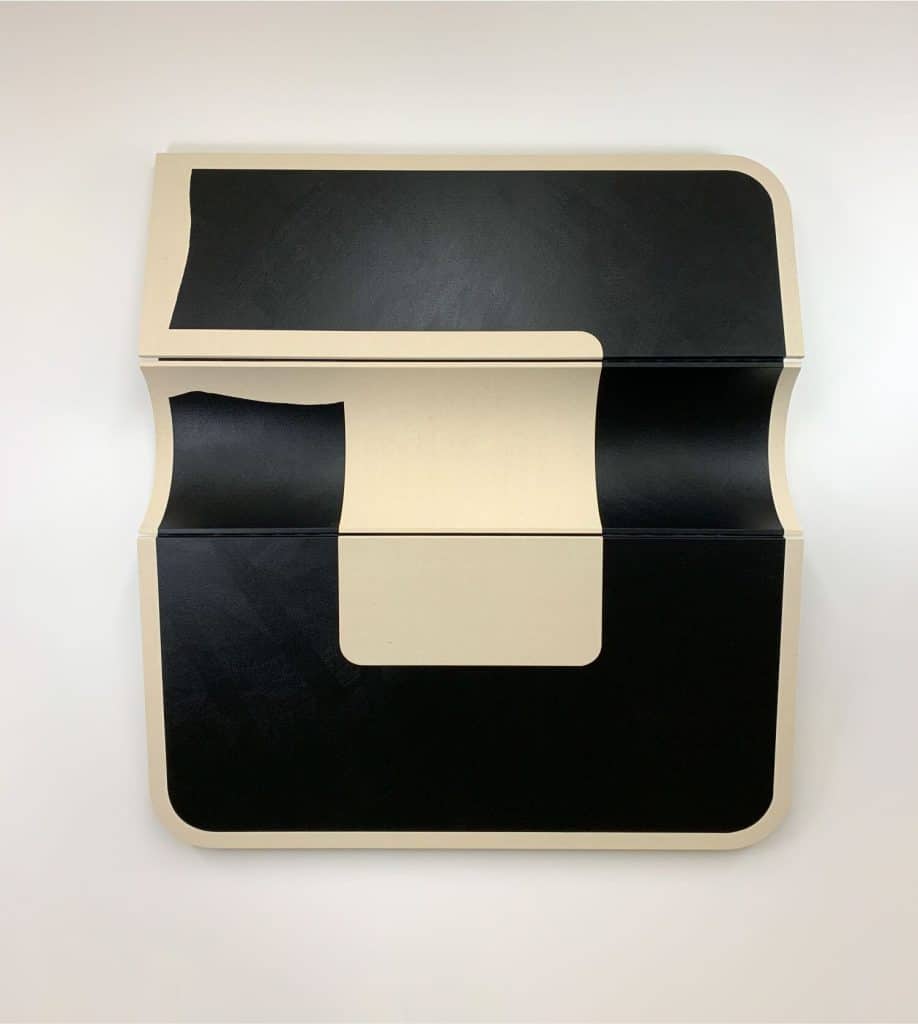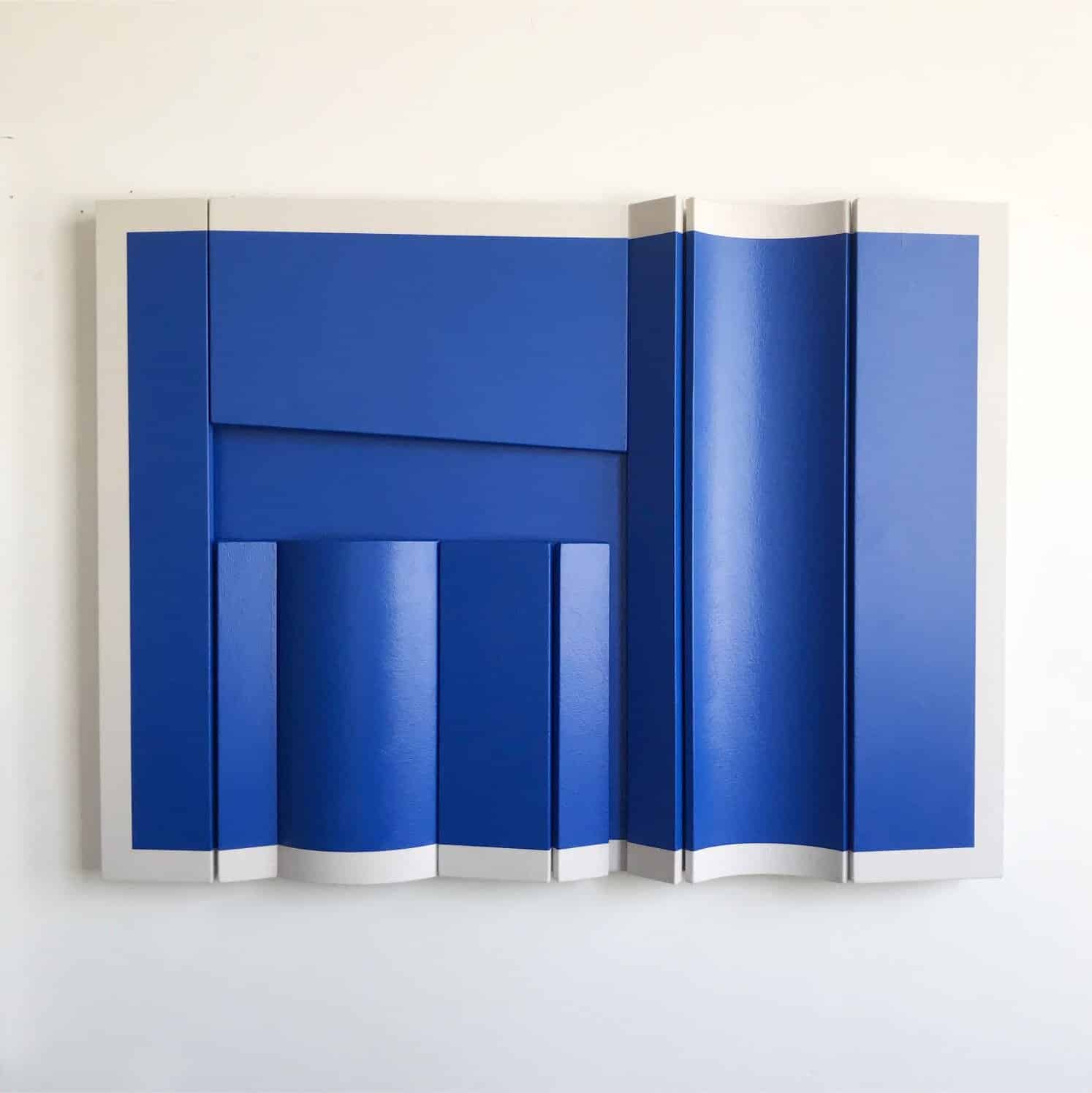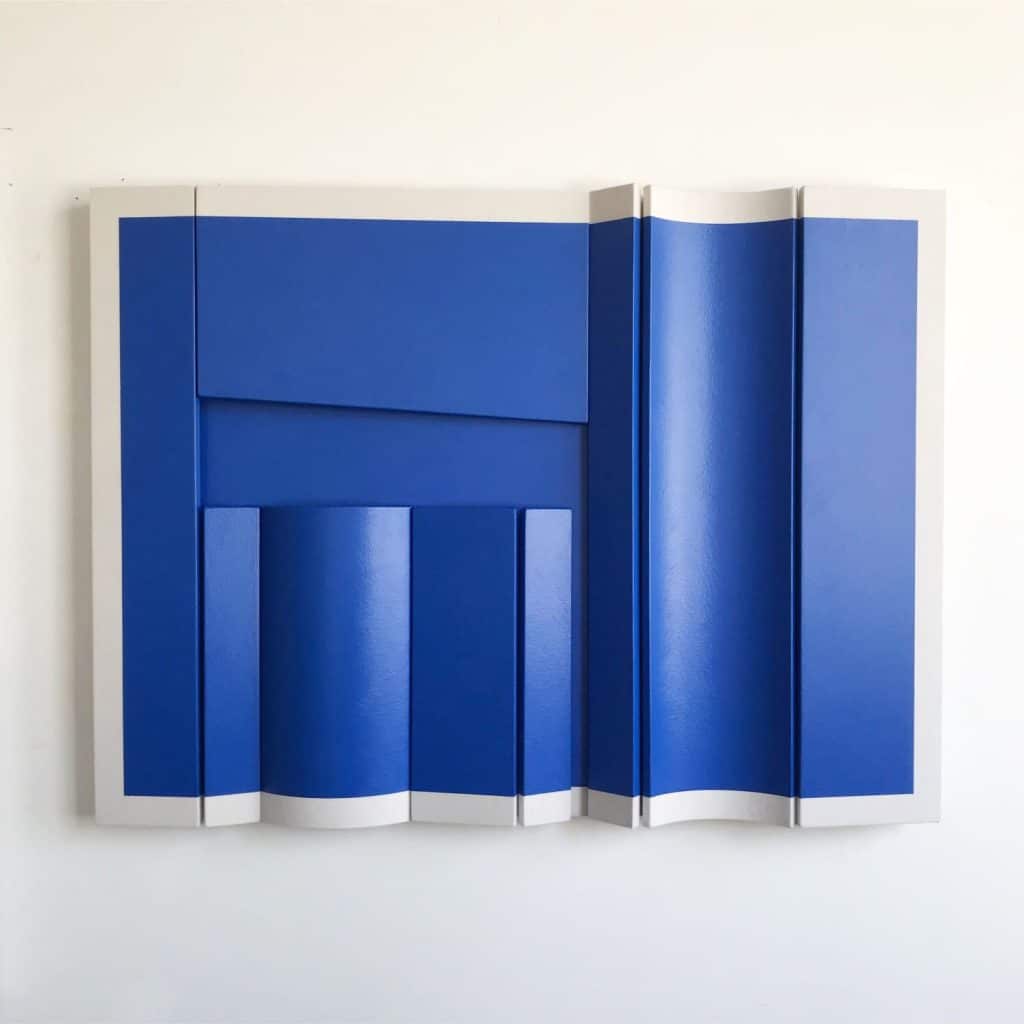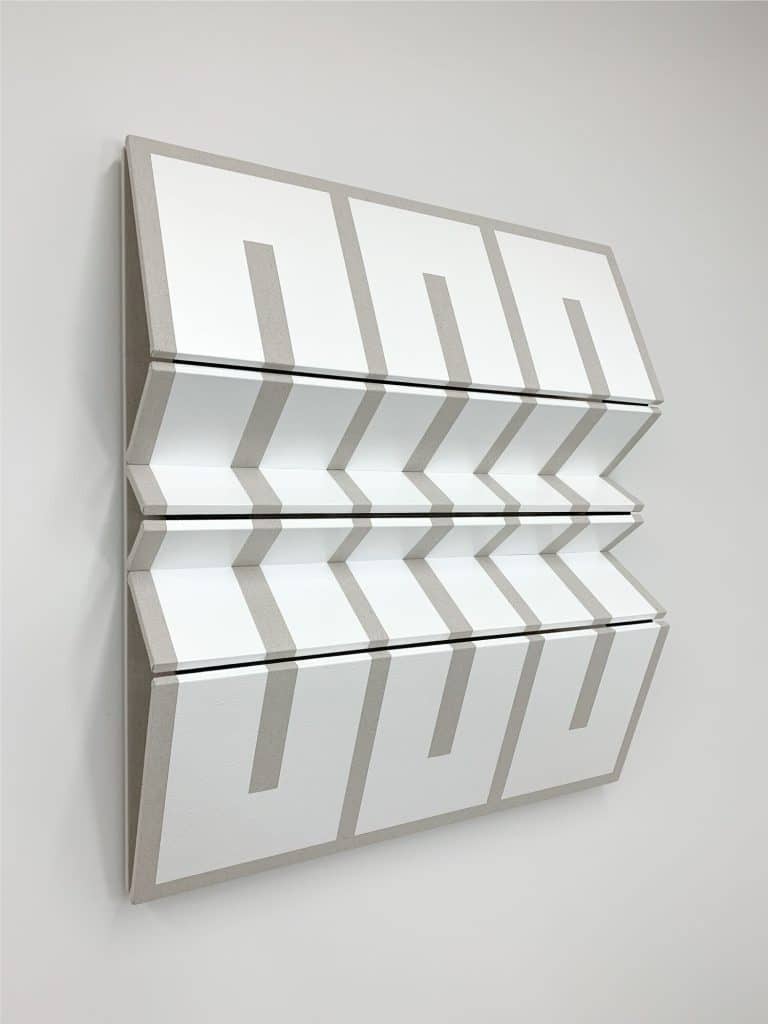 INFORMATION
All images with courtesy of Robert Moreland