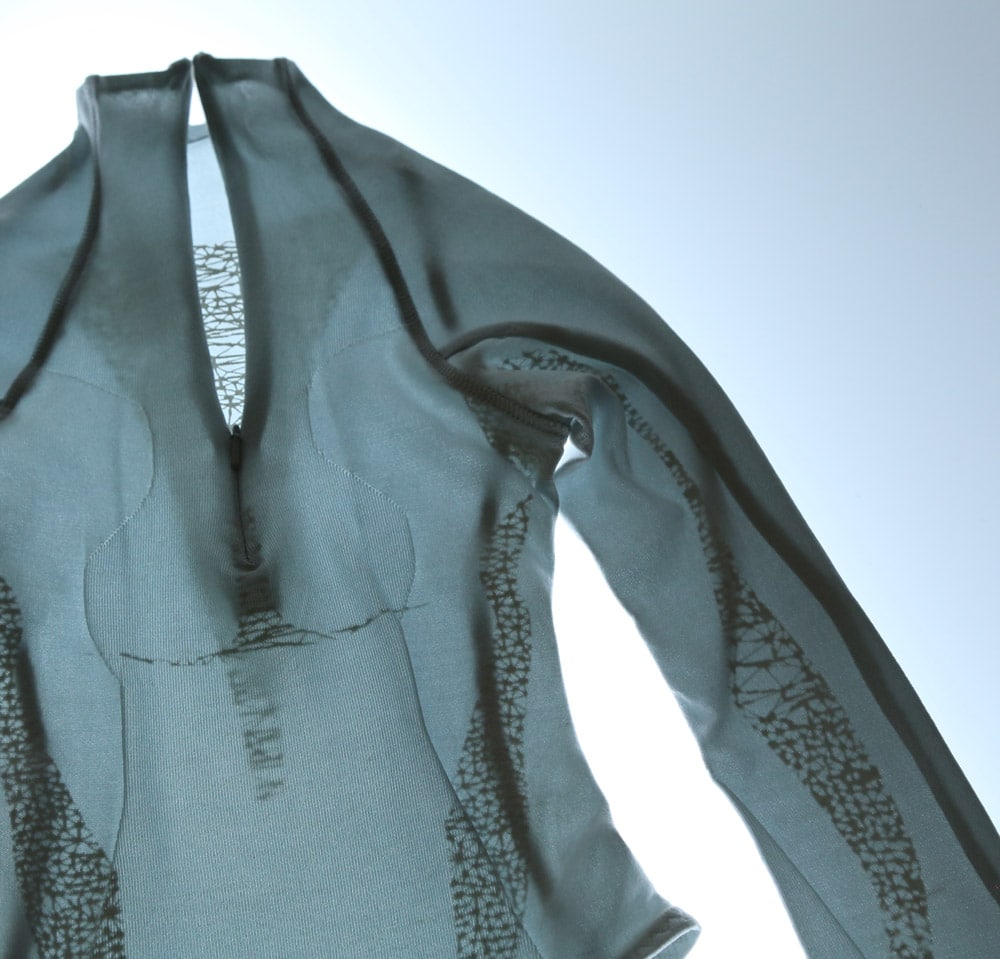 Rosie Broadhead, graduate of Central Saint Martins, has a fascination with skin and how its secret worlds can give us more from our clothes. Skin II is a probiotic infused malleable fabric that straddles the line between cosmetic and fashion. This new material line was developed in collaboration with microbiologist Christopher Callewaert. It harnesses the power of living probiotic bacteria with beneficial relationships to organism existing on human skin, this to balance physical hemostasis.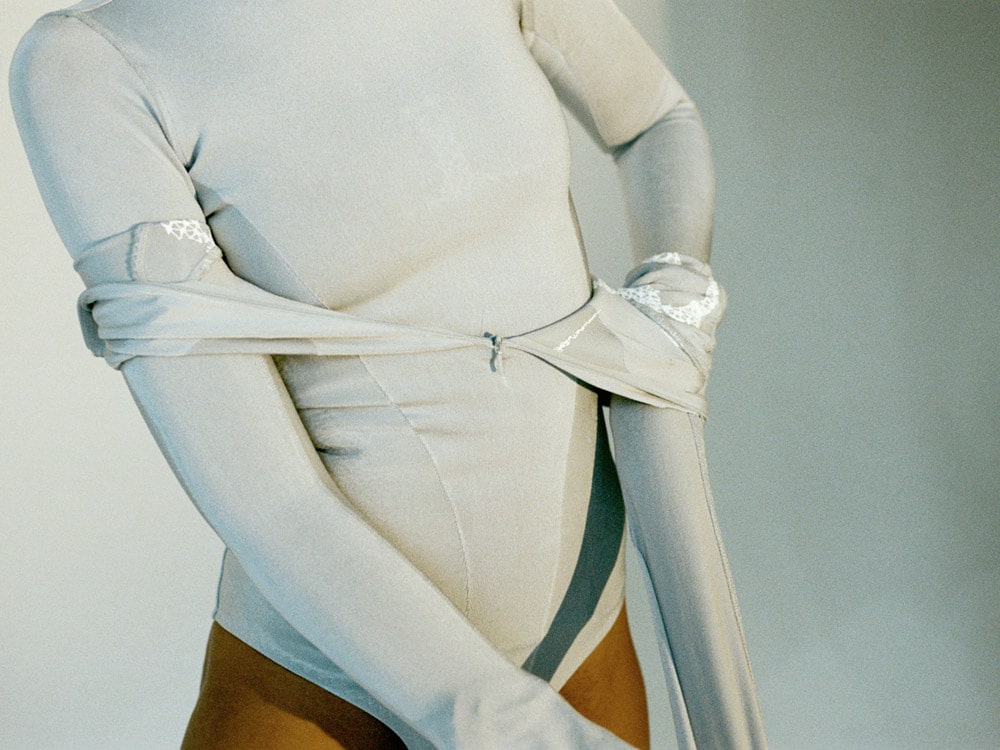 "Invisible to the naked eye, our bodies play host to millions of microorganisms," says the designer. "Optimal skin conditions depend on the probiotic microbes that live on our bodies." To support the body's natural environment by boosting what the skin needs at the molecular level, Broadhead has found a way to let breathable second skin like cling wear nourish us while being worn.
"Primarily, I wanted to create clothing that was healthy for our skin with minimal impact on the environment, which led me to consider the skin microbiome and its importance in maintaining healthy skin," explained Broadhead.
This original approach to organic infused textiles can have unseen benefits for the future of fashion. If good organisms can help fight bad bacteria that congregate on the skin, what other yet to be known benefits can said materials have for us in the future?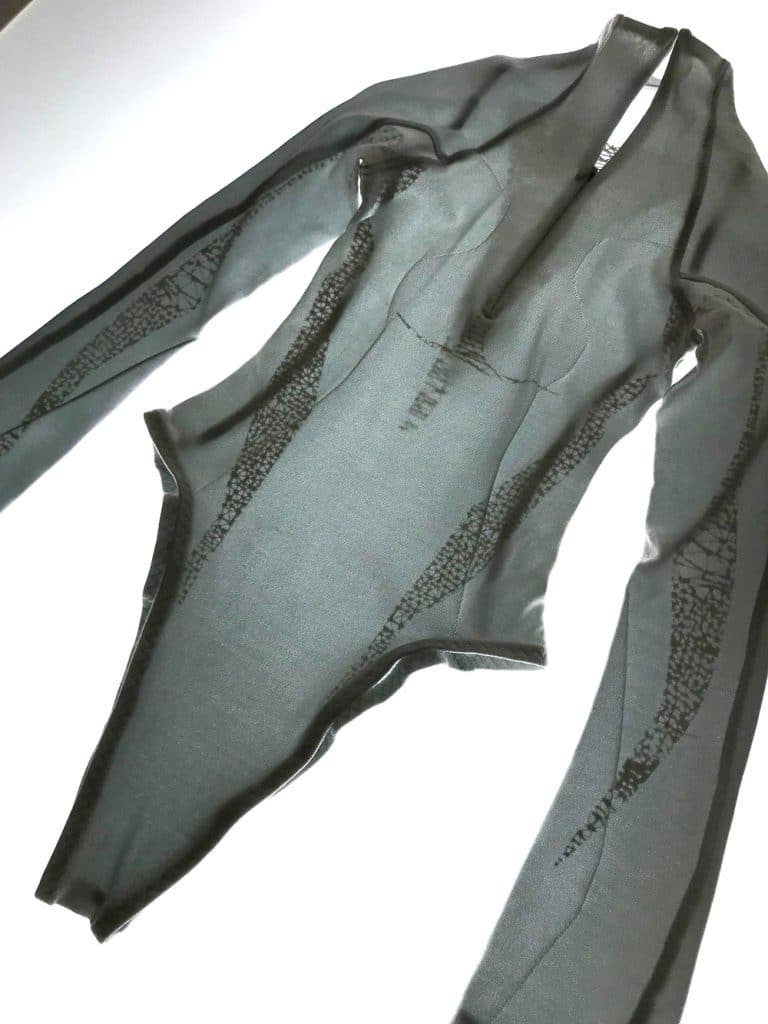 INFORMATION
All images: Karl Felix
For more information, visit the Rosie Broadhead website