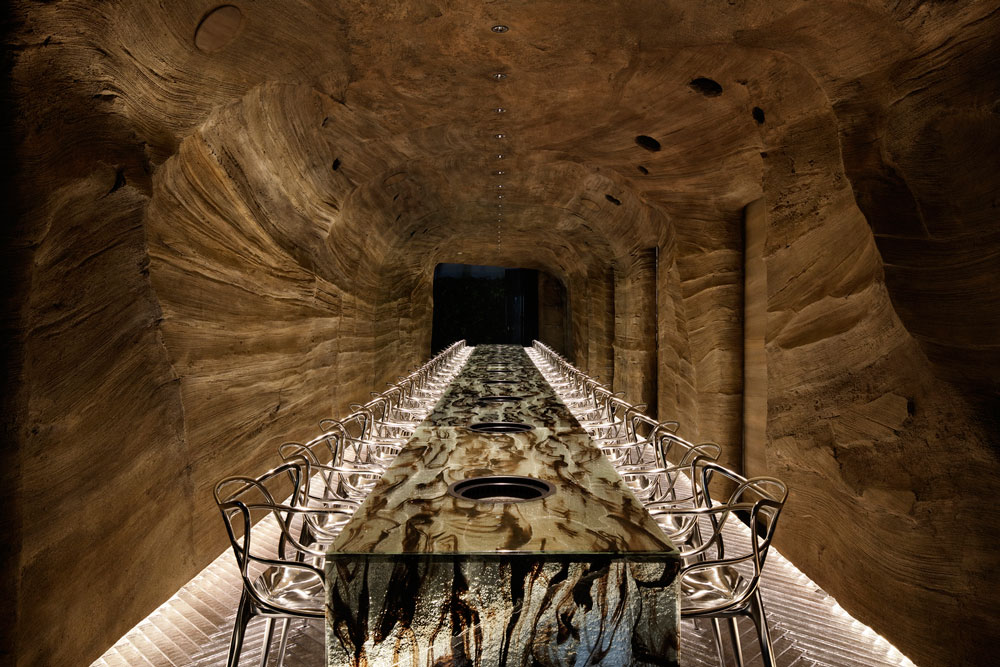 Nikunotoriko is a romantic restaurant located in Tokyo and designed by locally based architect Ryoji Iedokoro.
"You'll find Japanese yakiniku restaurants everywhere, if it comes to the quality of meat, at some point everything tastes good, which makes the competition in Japan very high. To make a unique restaurant can thus be quite a challenge. If one has to choose a yakiniku restaurant in the Roppongi district of Tokyo, the restaurant should not only provide premium meat, but also a memorable experience for the customer.", explains Iedokoro.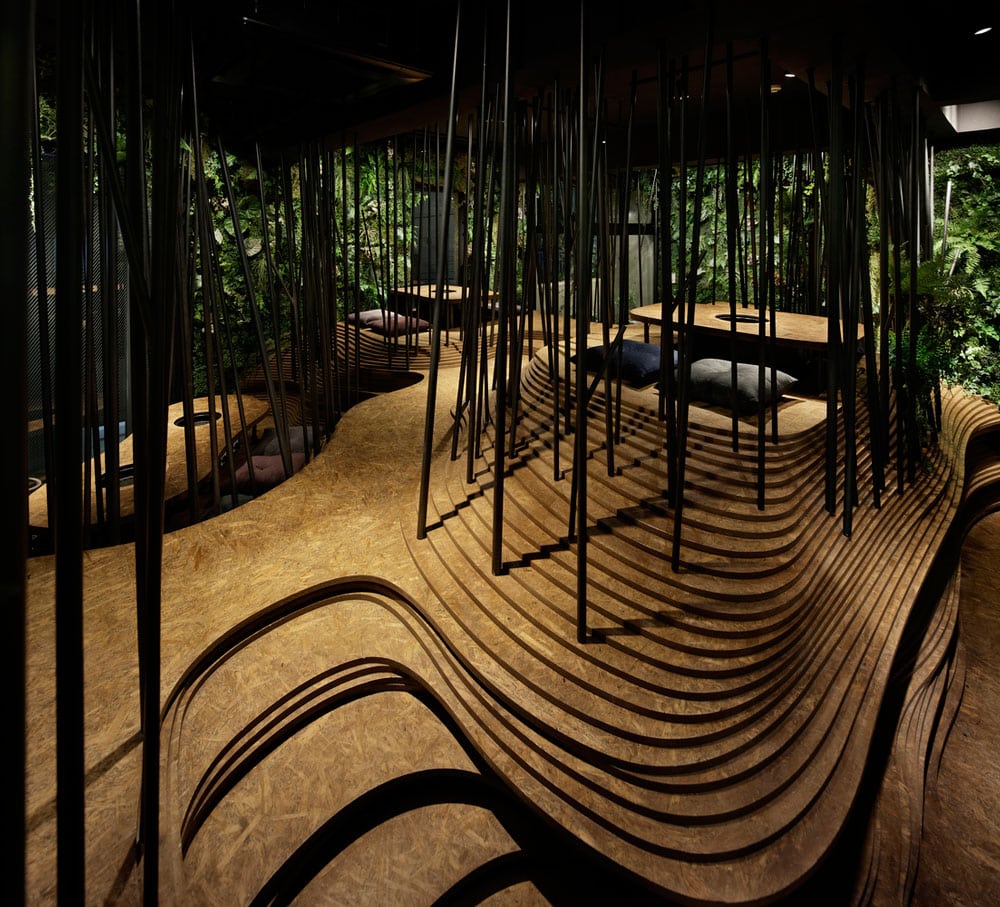 Barbeque is an experience people usually enjoy to live in the company of family or friends, with good food and in the middle of nature.
"To create a similar experience inspired by nature, the first floor resembles a cave-like setting, which has a unique look you would not really find in actual nature. The walls are constructed to look like a real cave wall. The herringbone glass floor represents the flowing of water, and under the table you will find and feel gravel made of glass that gives you the experience as if you are really sitting near a river."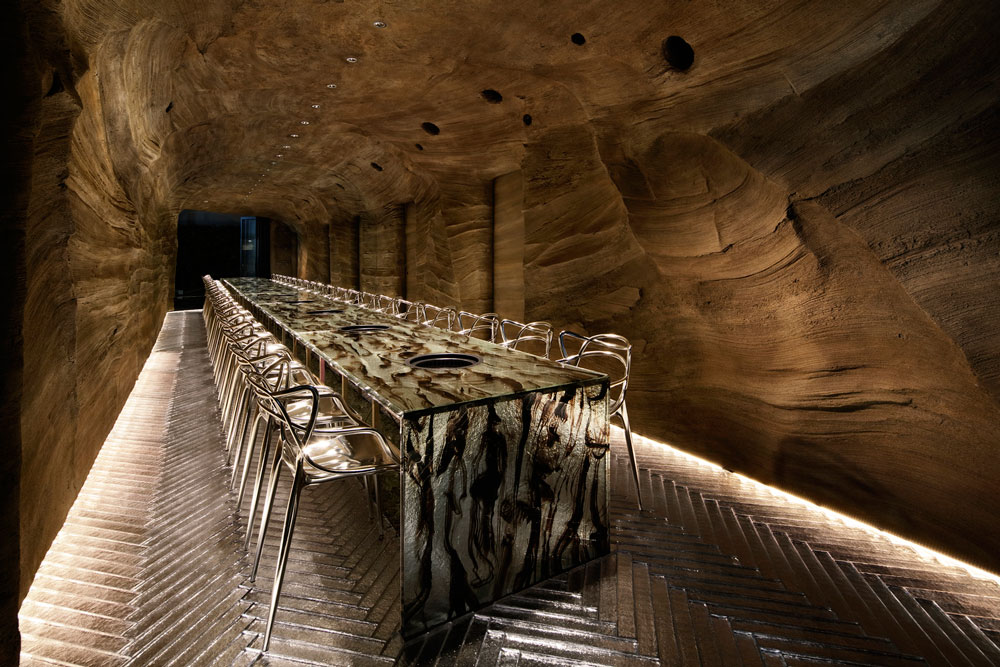 "Dining on the second floor is like sitting in the middle of a forest. You are surrounded by trees made of steel pipes and the greenery on the wall. The tables and floor are made of multi-layered OSB panels which has natural contour lines."
"As the tables are all on different levels, it allows you to have the privacy with your loved ones that makes the dining experience something more memorable and private."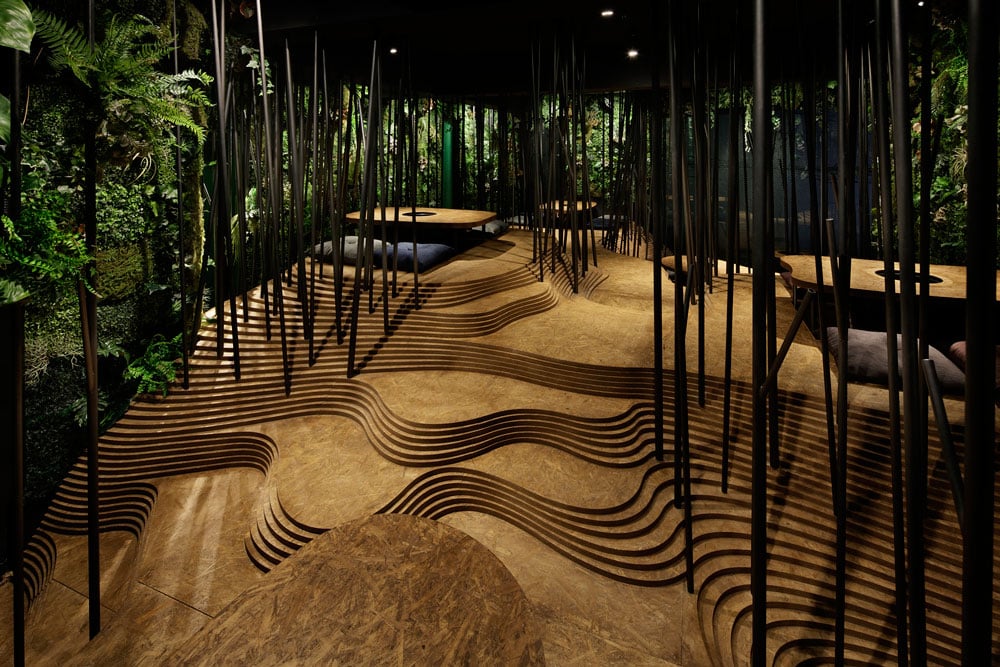 For this project, Iedokoro wanted to reach not only a visually striking design but also to turn it for its visitors into a memorable experience.
"Such a special restaurant is a place you want to go to with your loved ones, that will create an even more special experience of the good food and the precious time you created with your friends."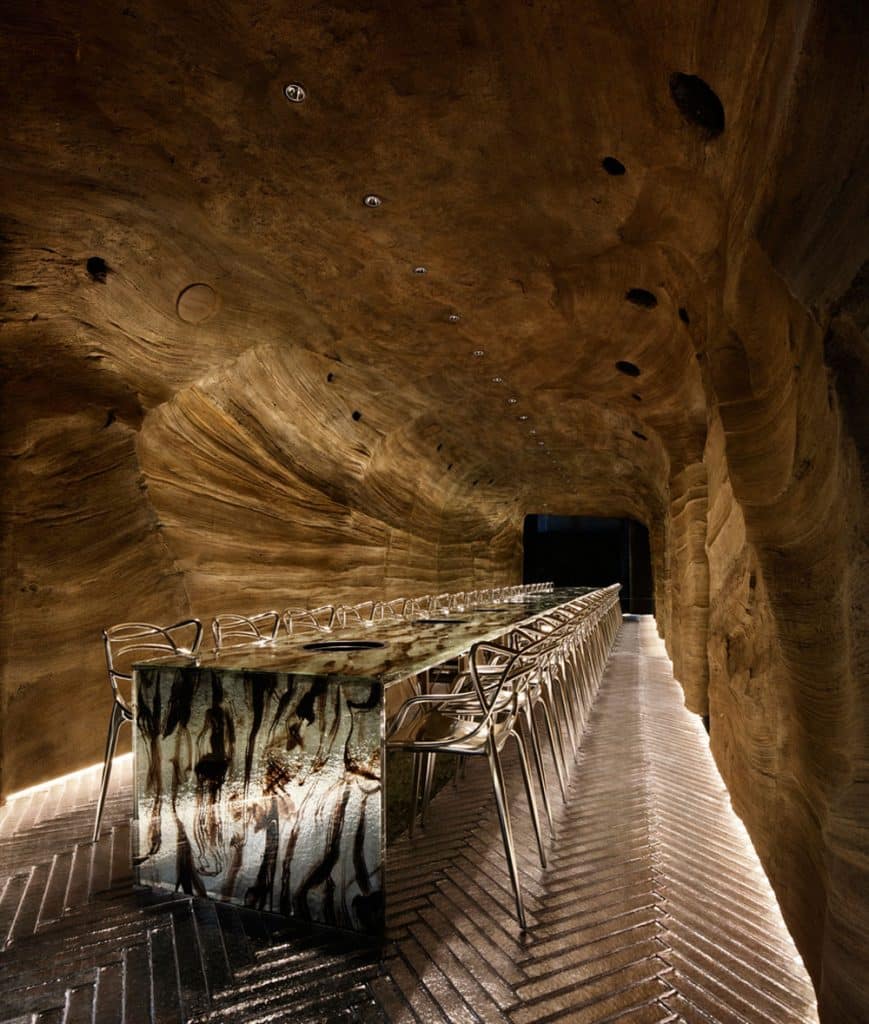 INFORMATION
All images: Satoru Umetsu/Nacasa & Partners Inc.
For more information, visit the Ryoji Iedokoro website