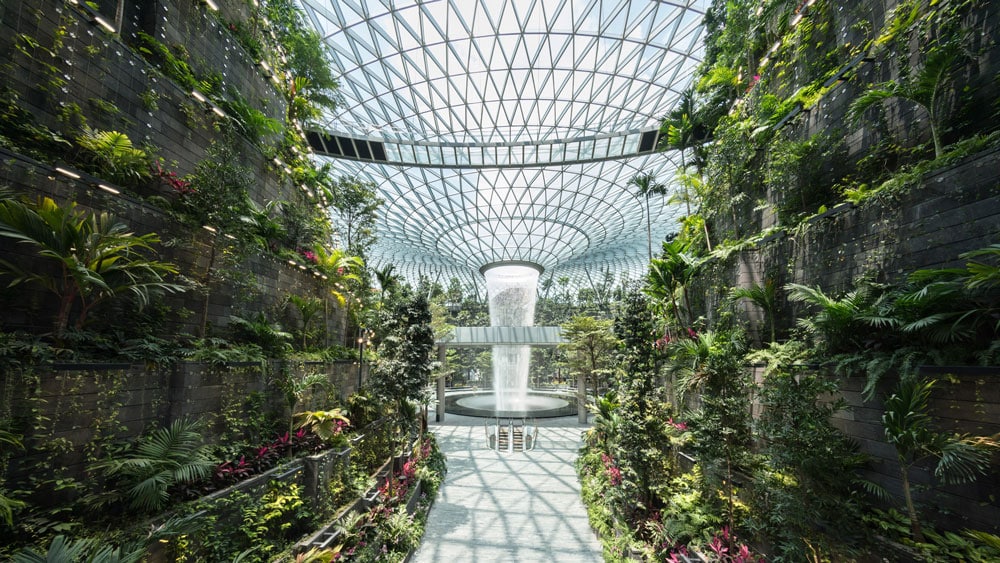 The resplendent Jewel Changi Airport of Singapore is as if a radiant oval-cut diamond had descended from the stratosphere.
A marvel is an understatement, this architectural achievement by Safdie Architects has set new standards in aesthetic possibility, but is also the manifest zeitgeist of every 19th century civic planner's utopian hopes.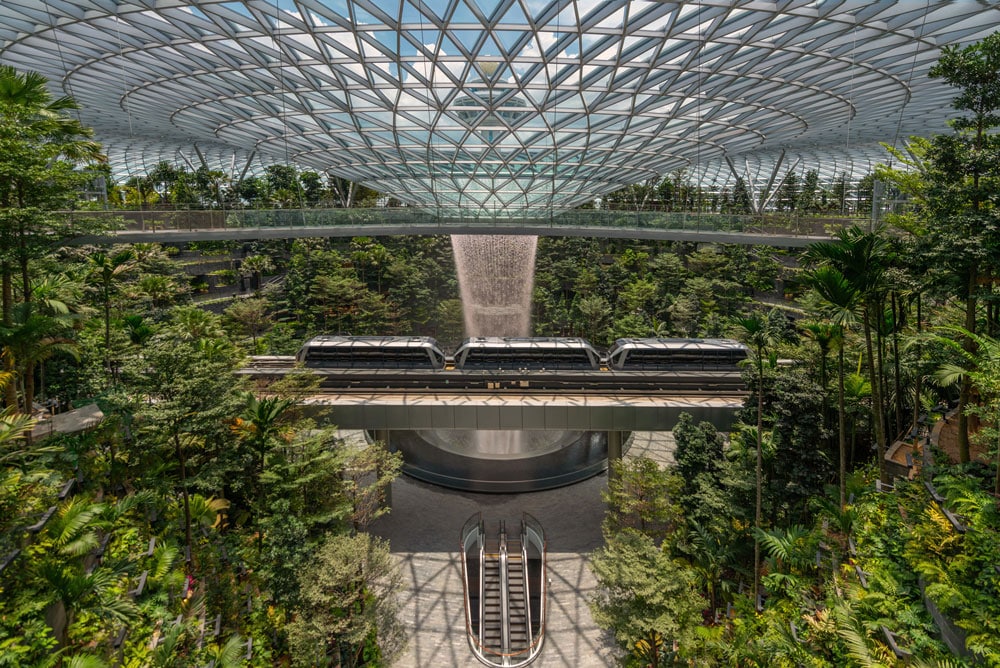 Technological pioneers in architecture, landscape design, light planning and hydro dynamics have coalesced to instantiate the endless human craving for natural perfection within this dream sourced locality. At its apex, the world's largest waterfall pours in crystalline waters as if its geometric triangle faceted glass enclosure had decided to dissolve in order to feed a central poor surrounded by lush topiary.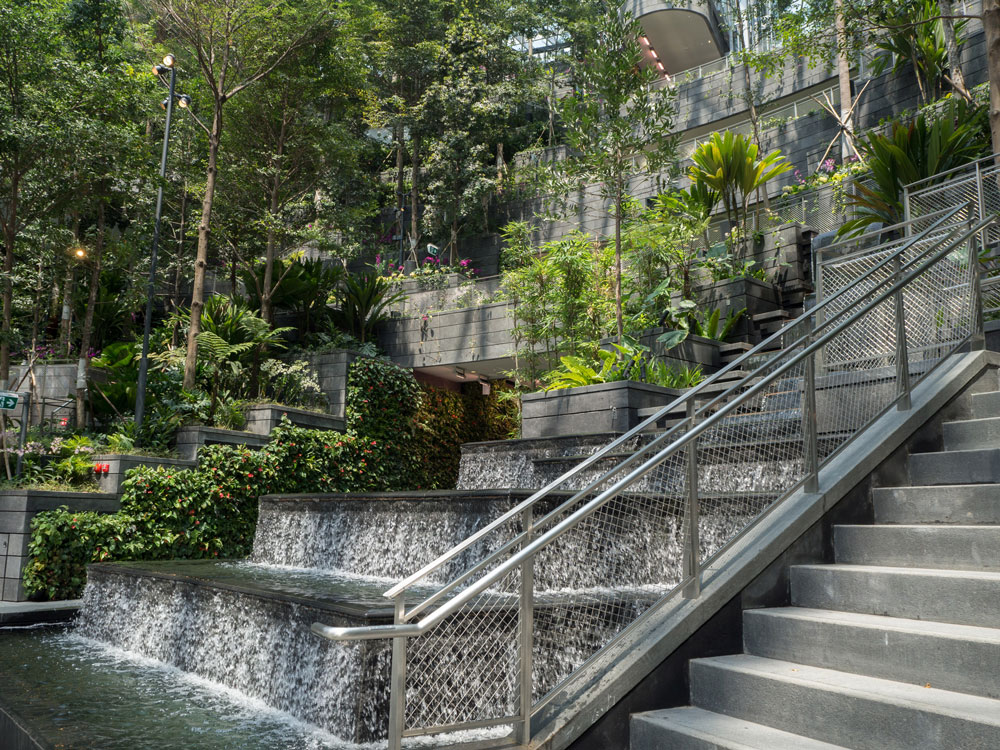 Also referred to as "the garden market place", ancient kings with their 7 seven wonders could hardly envision the seamless union of commerce and luxuriant design. But the true heart of this structure is its goal to enhance civic life.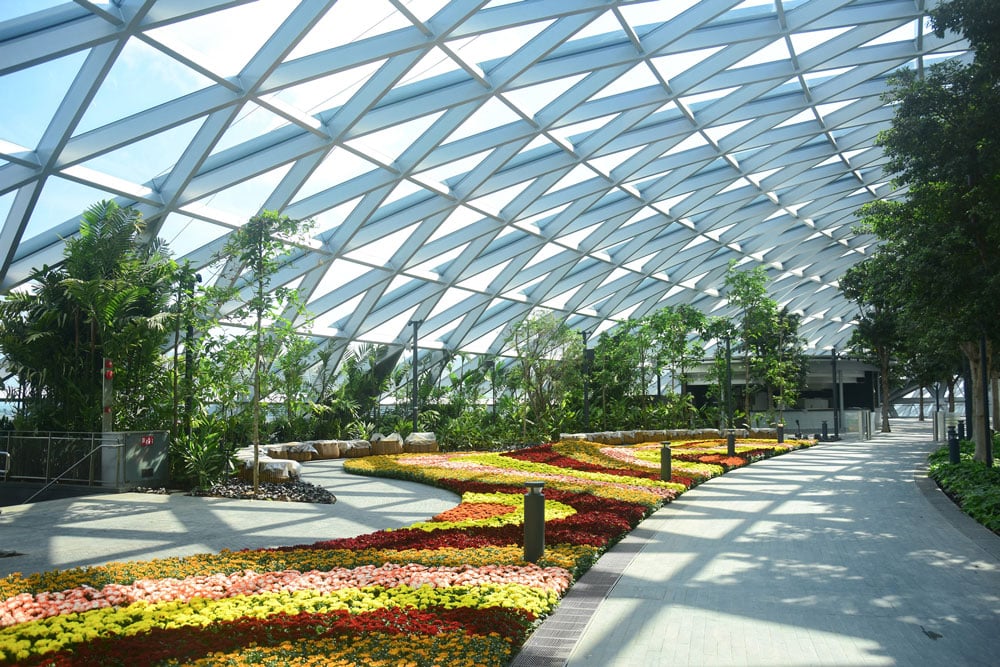 The Jewel Changi airport is not just a definition making cultural landmark for Singapore, the Safdie Architectural firm behind it had always intended it to be a treasure meant for admiration and enjoyment by the world.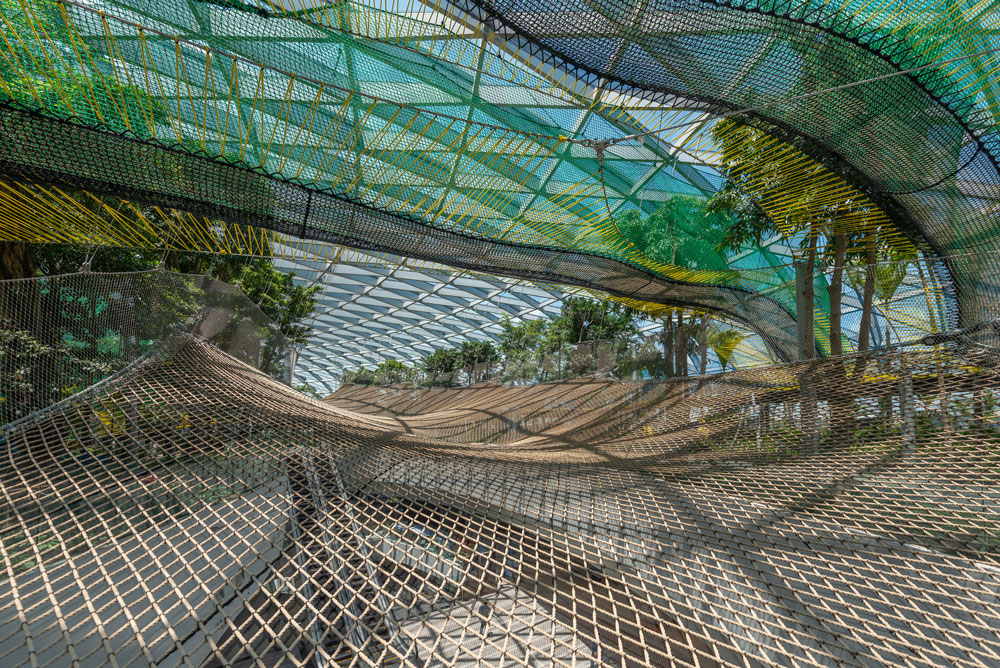 CREDITS
Principal architect: Safdie Architects
Local architect: RSP Architects Planners & Engineers
Facade consultant: BuroHappold Engineering
Lighting consultant: Lighting Planners Associates
Landscape architect: PWP Landscape Architecture, ICN Design
Interior designer: Benoy
Civil and structure engineer: RSP Architects Planners & Engineers
Mechanical and electrical engineer: Mott Macdonald Singapore
Rain Vortex: WET