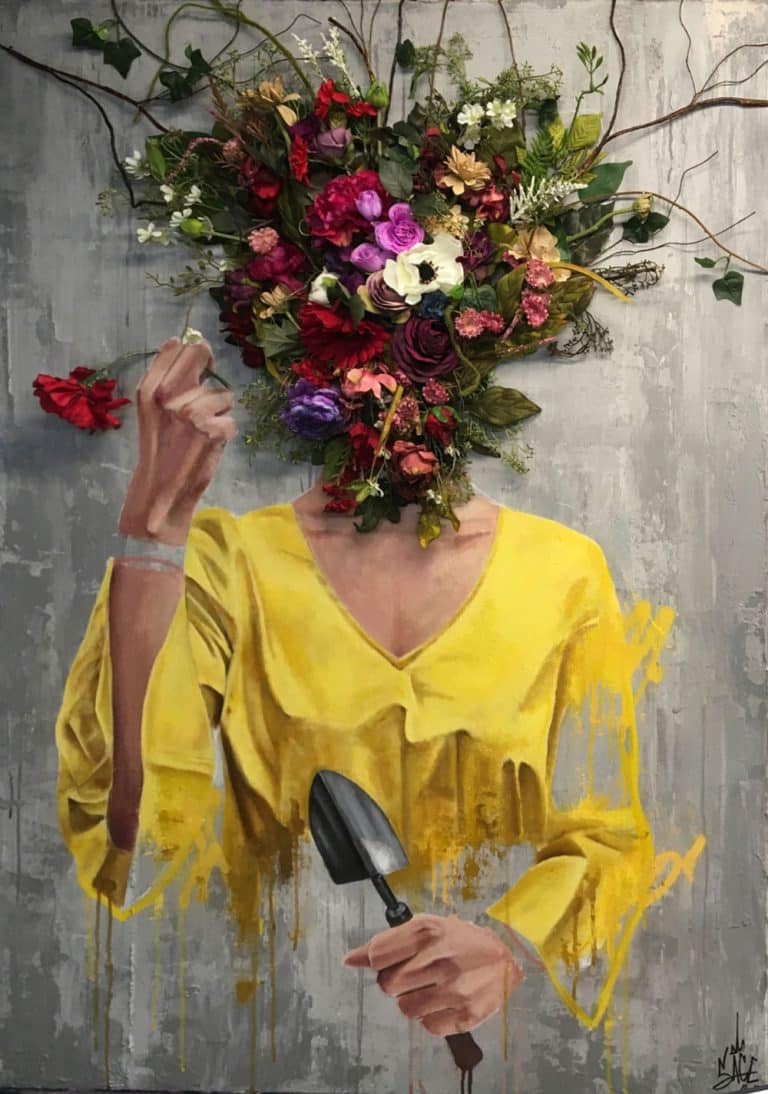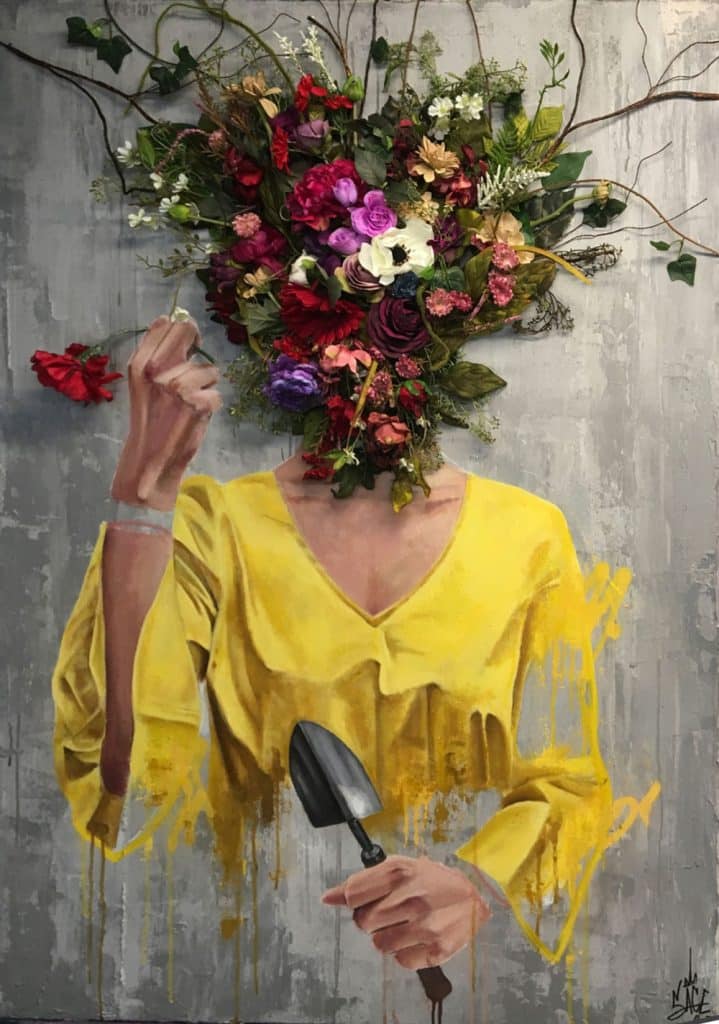 Sage Barnes whisks viewers away into an emotional experience with the vigor radiating from his sensational paintings. The visions Barnes encompasses in his work expertly undertakes the idea of contrast. From the choice of colors to the elements being illustrated in each scene, viewers can acknowledge a sense of disparity which will evoke some sentiments as the mind attempts to process and perhaps reconcile this observation.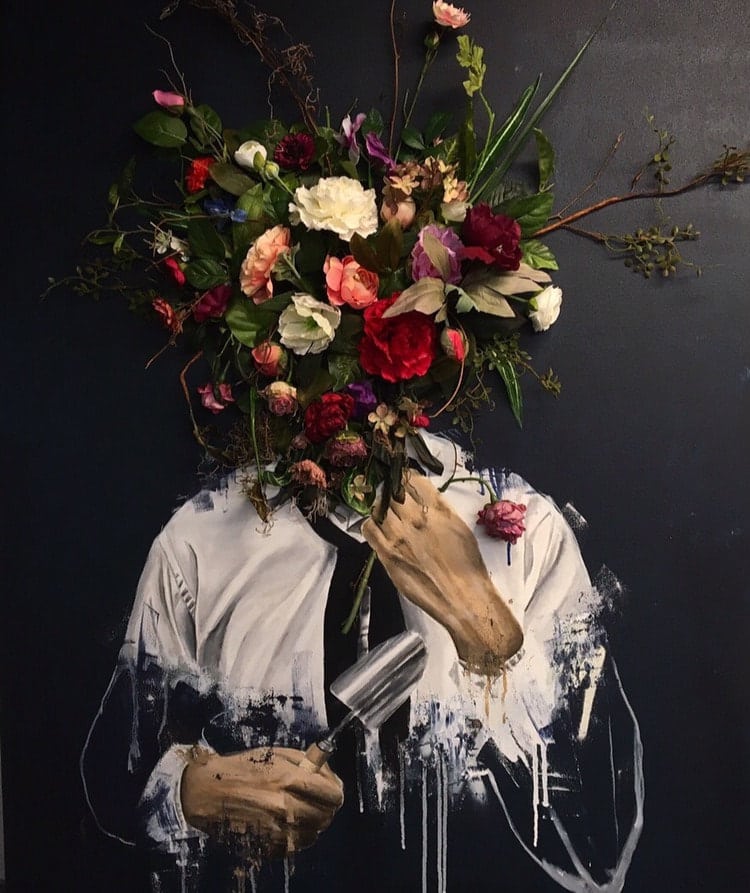 Barnes taught himself to paint and it is clear to see just how skilled he is with his technique and immaculate style. His subjects appear totally urbane and thoroughly detailed. There is an original stream of creativity that is characteristic to his style. A painting of an electrical outlet, one of them appearing blown, takes up an entire canvas like a giant, hyperrealistic electrical outlet.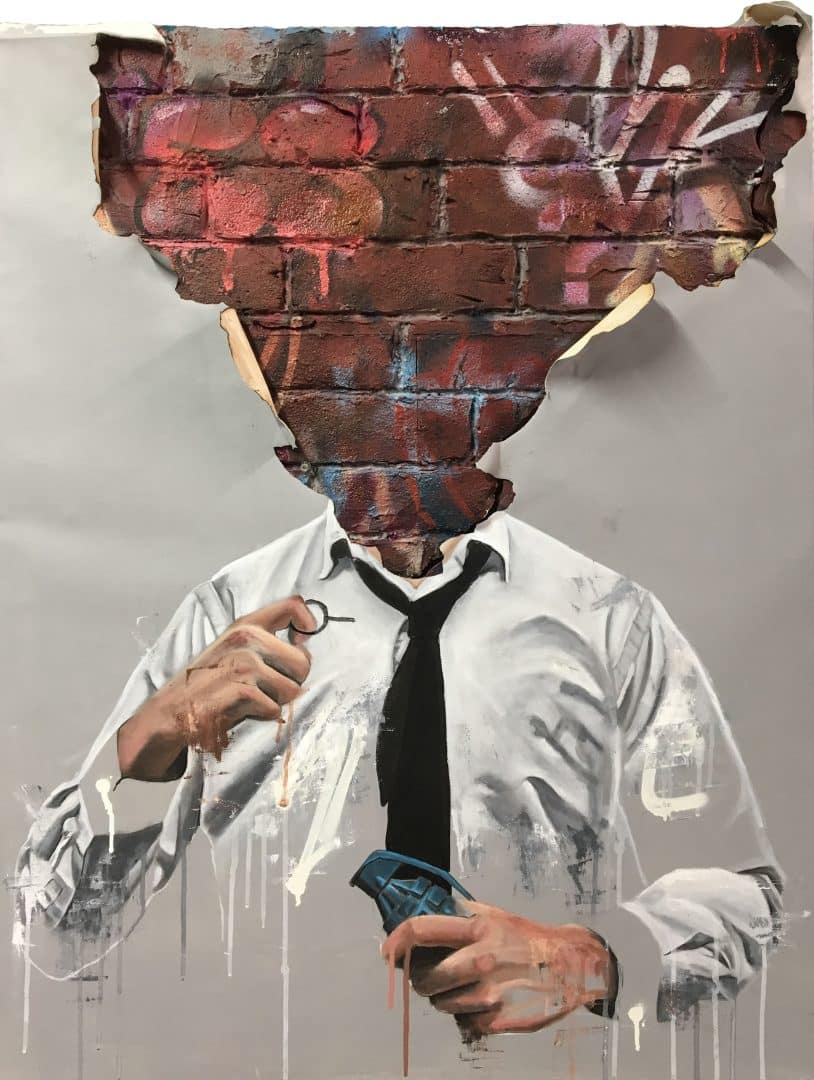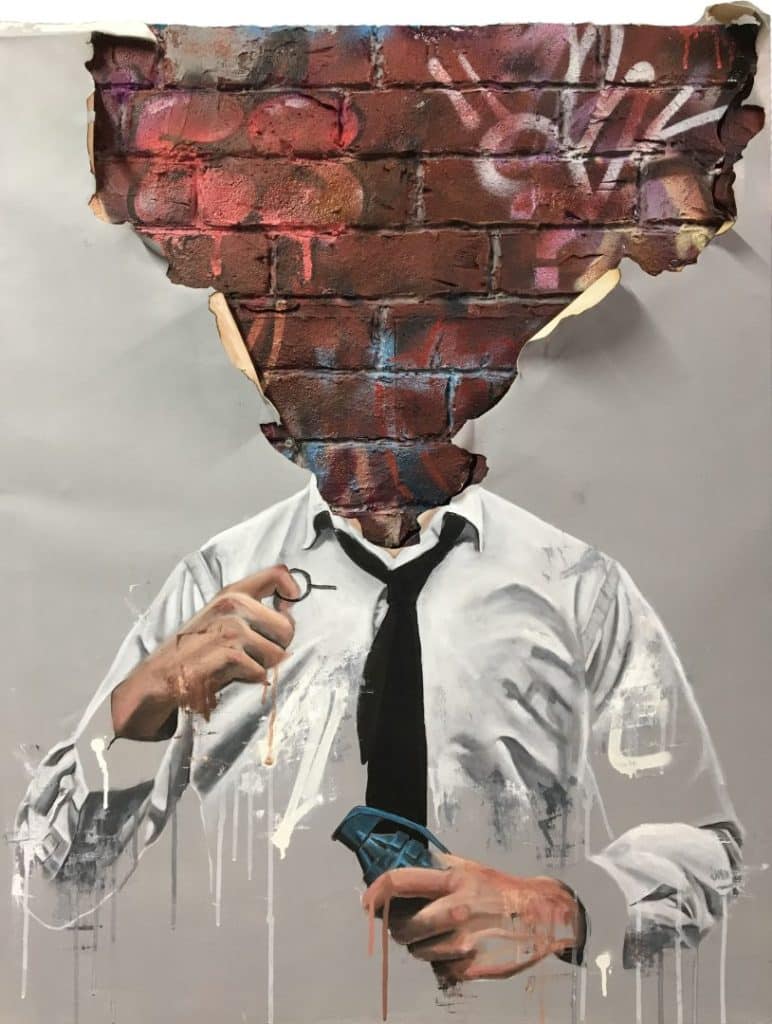 Again, there exists his signature element of clever contrast. In his other paintings, you can find well dressed figures with heads full of flowers, or obscured with a bright red balloon. Utilizing some street art technique, the boldness is accentuated in his body of work. There is an air of novel surrealism to each of Barnes' paintings that can guarantee to capture the attention of viewers all around.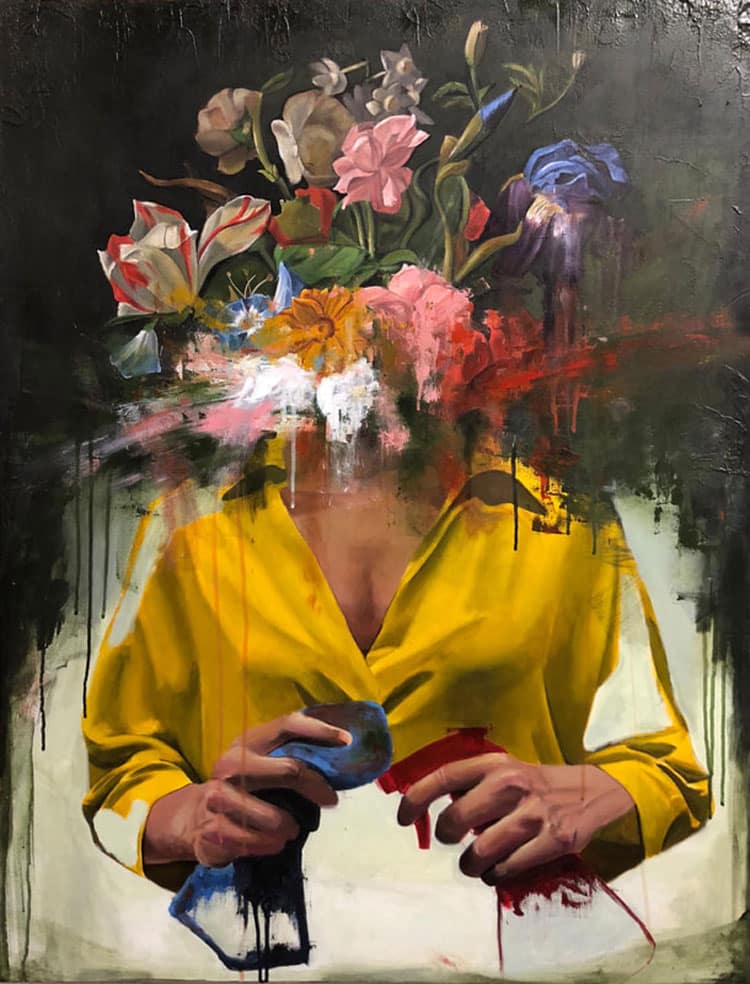 INFORMATION
All images: Sage Barnes
For more information, visit the Sage Barnes website