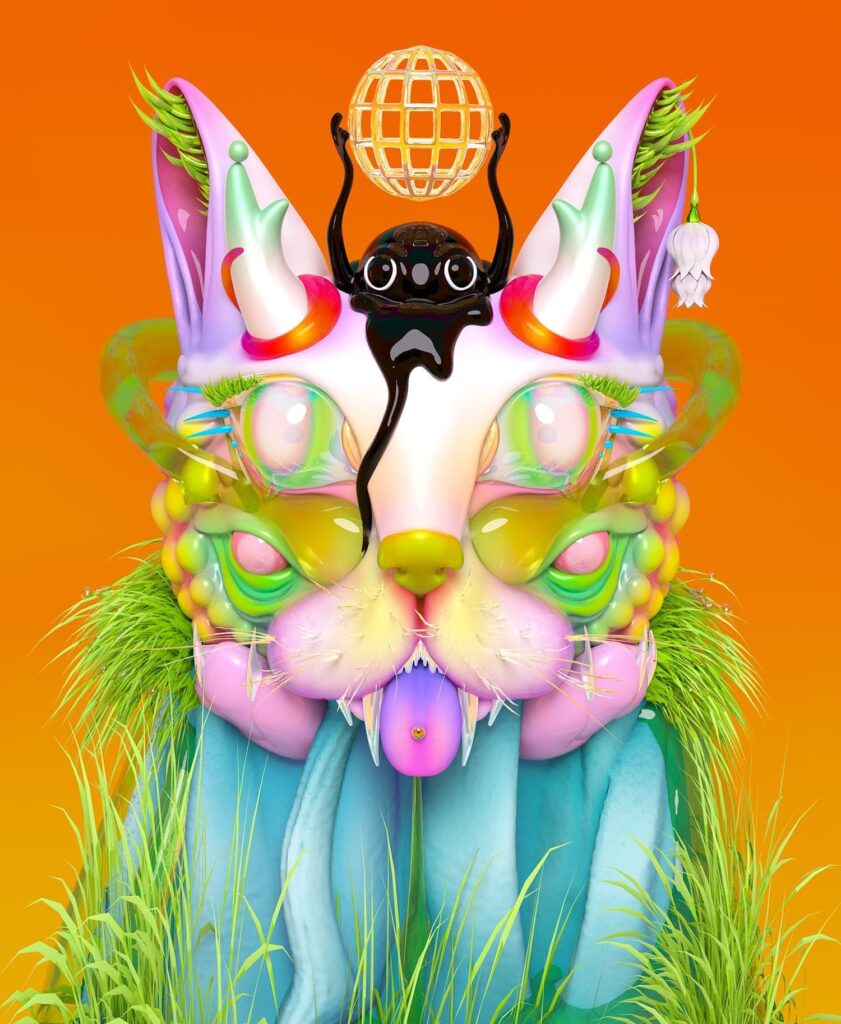 PLEASE INTRODUCE YOURSELF
My name is Sam Clover, I'm a 24-year-old digital sculptor from Seattle. My work typically involves a blend of flora, fauna, and my own characters. Prior to digital art I painted with oils and sculpted. I've been an artist my entire life, constantly using art as a vehicle to communicate and express myself. Outside of art I spend a lot of time gardening and researching different animals, botany, and natural history.
Conceptually my work explores a range of things. Navigation of mental health and personal battles, wildlife, and mankind's impact on the earth and its inhabitants. My most recent piece " Lullabies for Lost Gardens" explores mankind's impact on the earth. Specifically the downfall of countless plant and animal species as a result of industrialized food industries' negligence and general human complacency.
HOW DID YOU GET INTO ART AND WHAT MOTIVATES YOU TO CREATE?
Art has always been a very central part of my life since I can remember. Some of my earliest memories are drawing on the walls of my childhood home. My parents and family were always supportive from early on which I'm extremely thankful for. I've always used art as a way to understand or cope with many things, and as a method of escapism. Throughout my life, I've used art to communicate, learn about myself, or just take myself out of a stressful environment. I think being able to express emotion and my ideas in a way that really makes sense to me motivates me the most to create every day.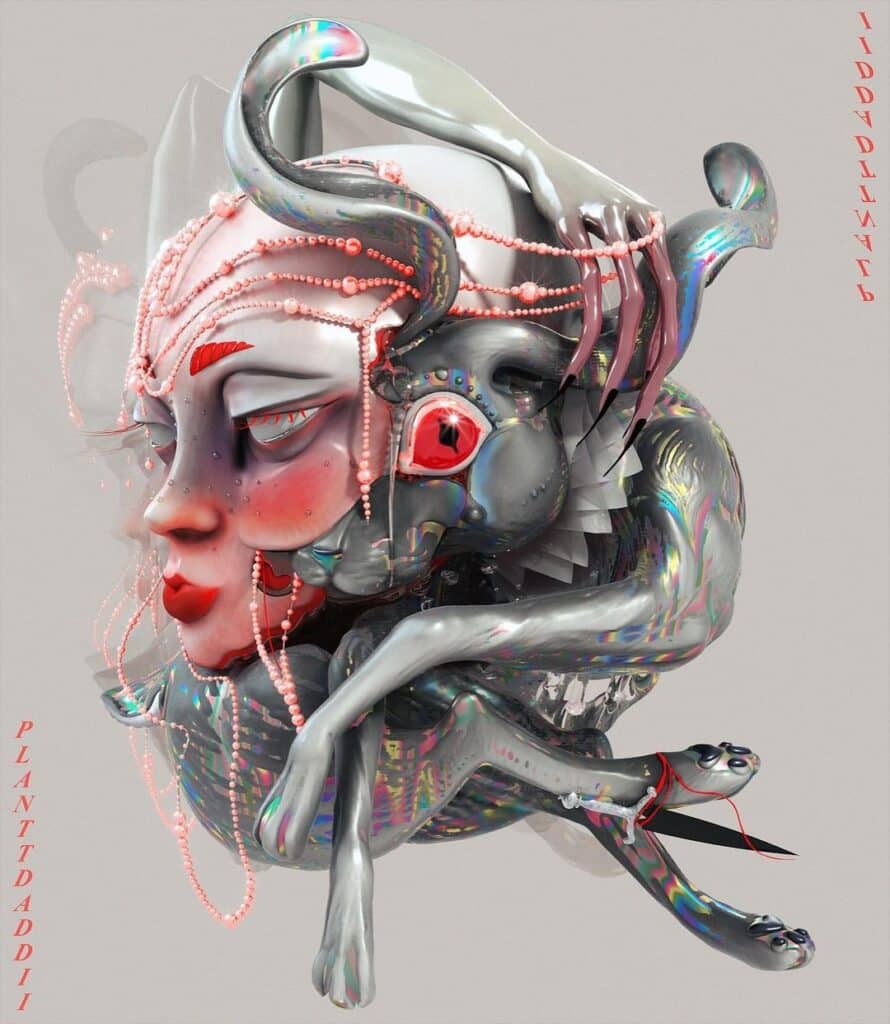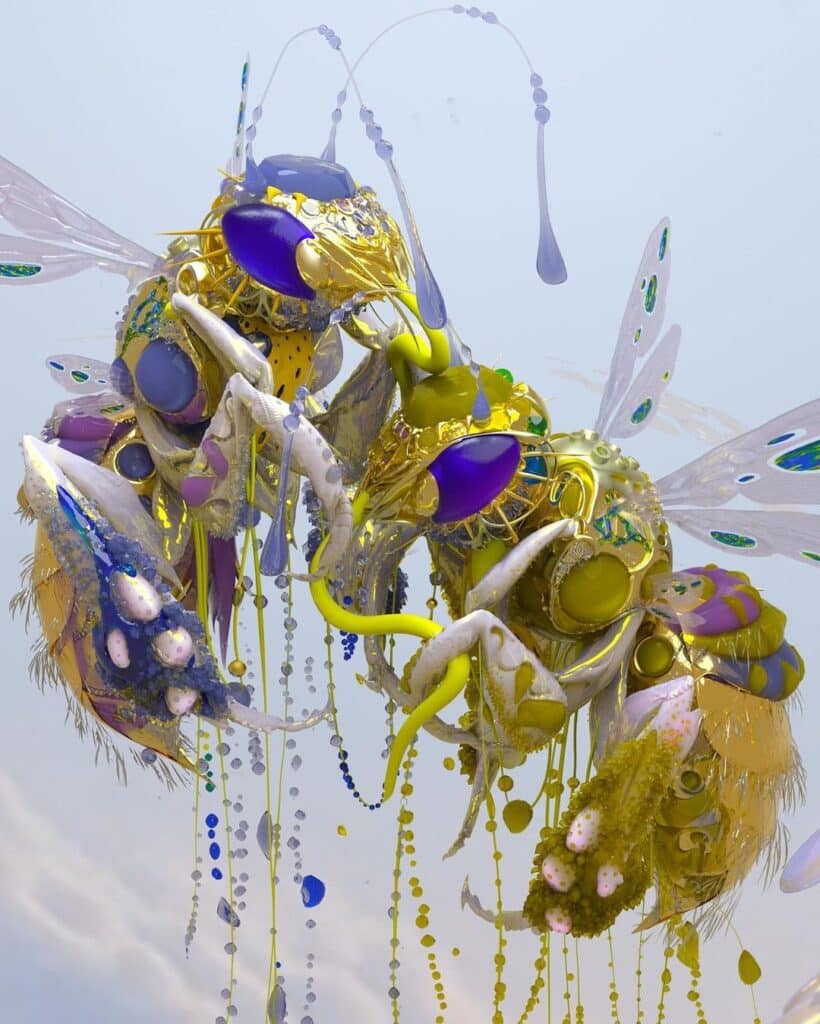 WHAT MEMORY DO YOU RECALL MOST VIVIDLY FROM CHILDHOOD ABOUT YOUR CREATIVE TALENT?
There are a few but one of my favorites is from 6th grade when I first sculpted something I was proud of. It was just an abstract cluster of ribbons but it went through the kiln without breaking. From then on I was totally hooked on sculpture as my main medium. Also want to highlight my mom, she volunteered to be the art docent when I was in elementary school and always made sure I had the supplies to create even when we were not doing well financially. Her support throughout my life means the world to me.
HOW WOULD YOU BEST DESCRIBE YOUR STYLE AND WHO/WHAT ARE SOME OF YOUR MAJOR INFLUENCES?
Surreal digital sculpture. Some of my major influences: Jonathan Zawada, John J Audubon, Hannah Yata, Eye Spy books, Mackenzie Childs.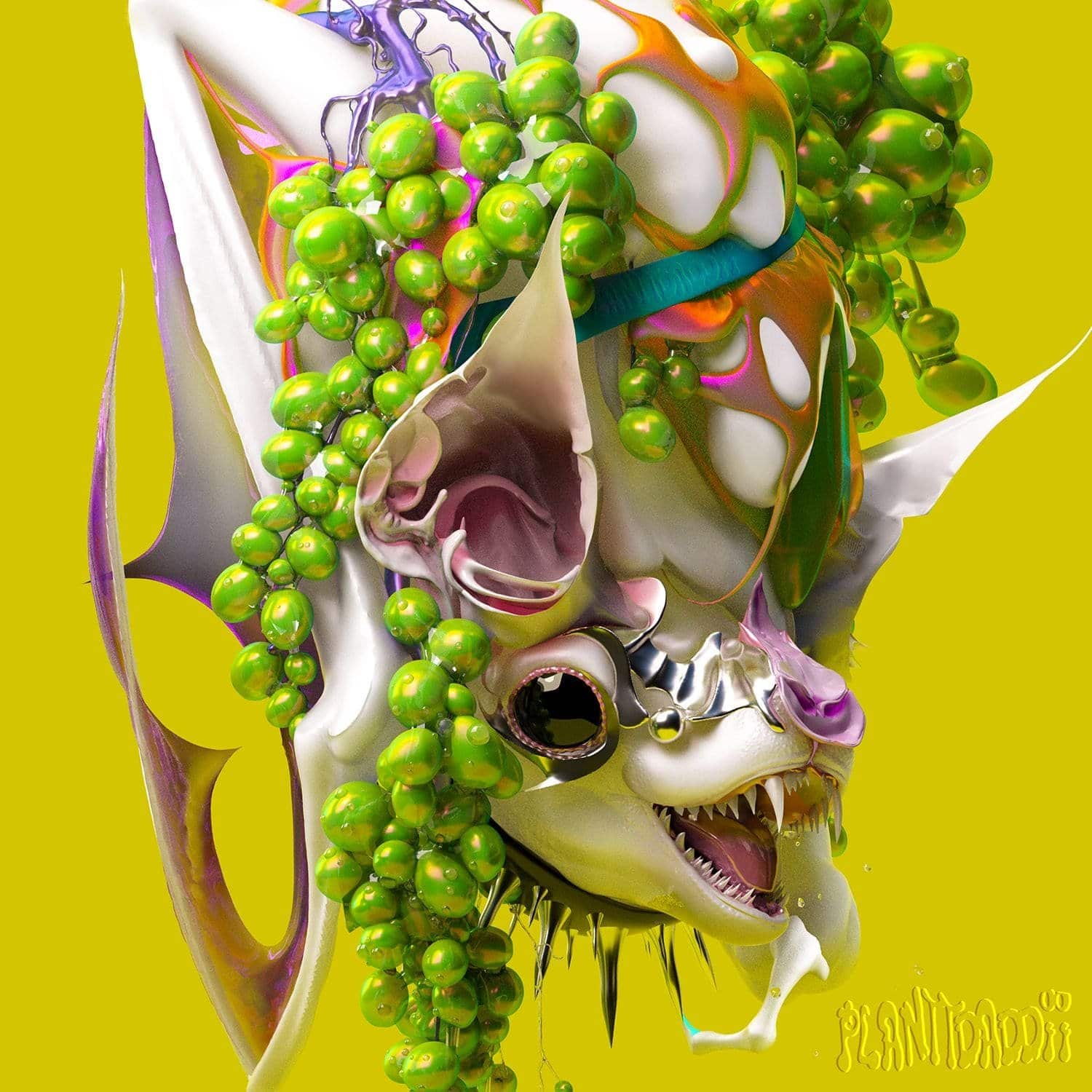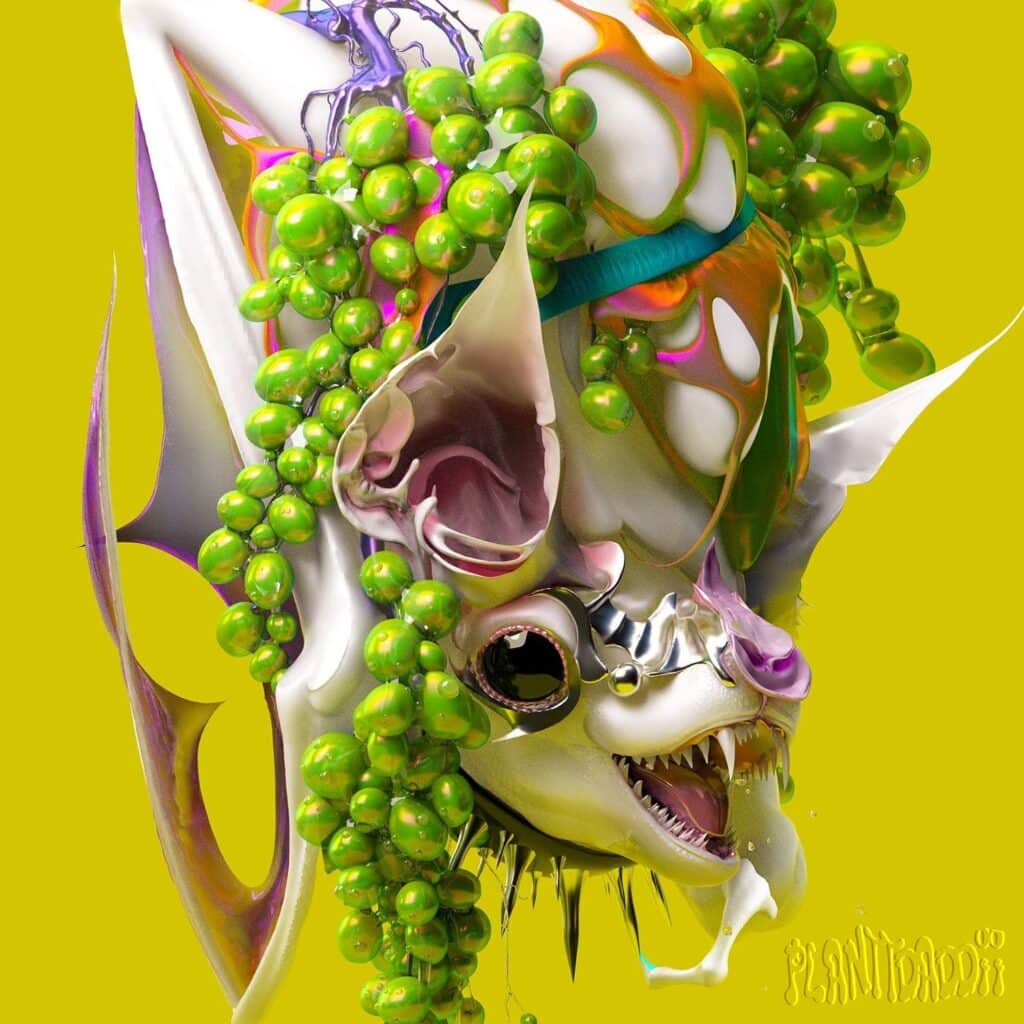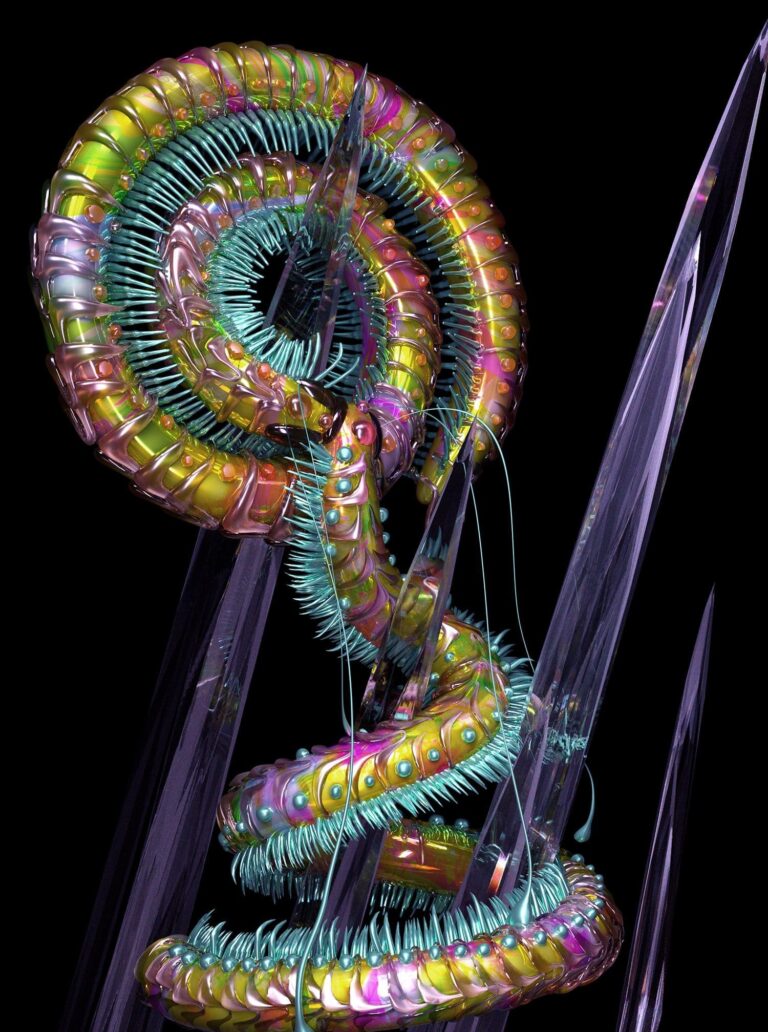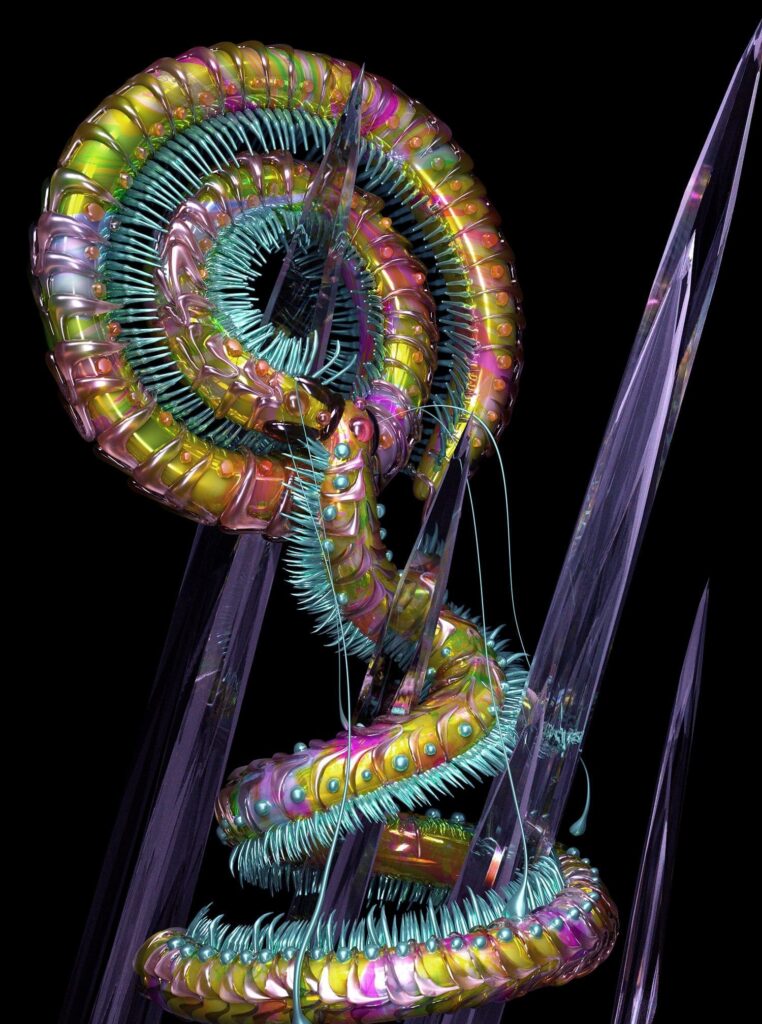 WHAT IS PART OF THE CREATIVE PROCESS THAT YOU WOULD RATHER ACOIVD, AND PART THAT YOU CAN'T GET ENOUGH OF?
Lighting is probably my least favorite thing, and the sketching/sculpting process is my favorite.
HOW DO COMMERCIAL PRESSURE AND THE BUSINESS OF ART AFFECT, SHAPE, OR GUIDE YOUR CREATIVE DECISIONS?
Thanks to NFTs I've been able to focus on personal work for the last 2 years. Definitely extremely picky with who I work with in order to preserve my work and mental health. This results in declining a lot of work and not living very lavishly, but I'm happier this way.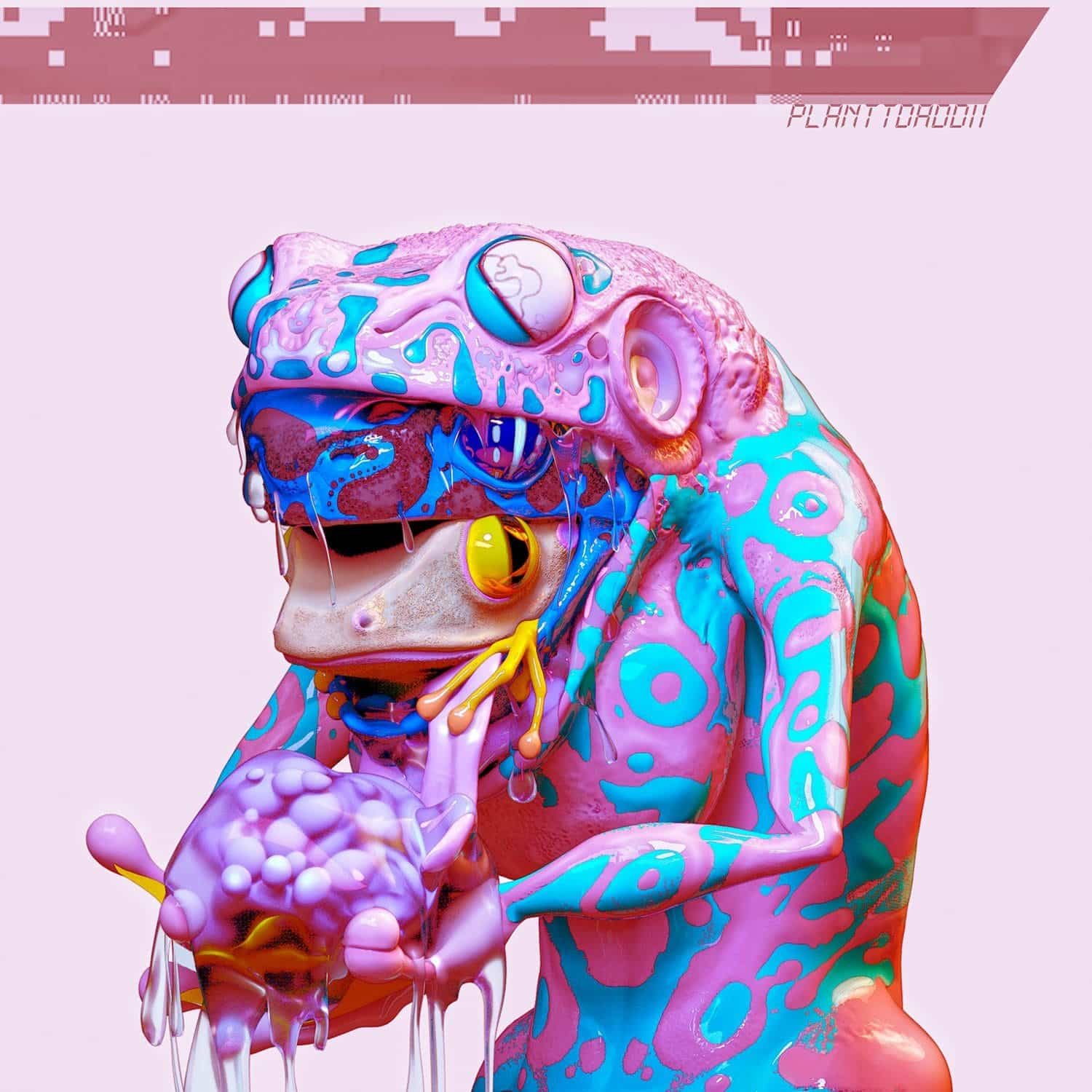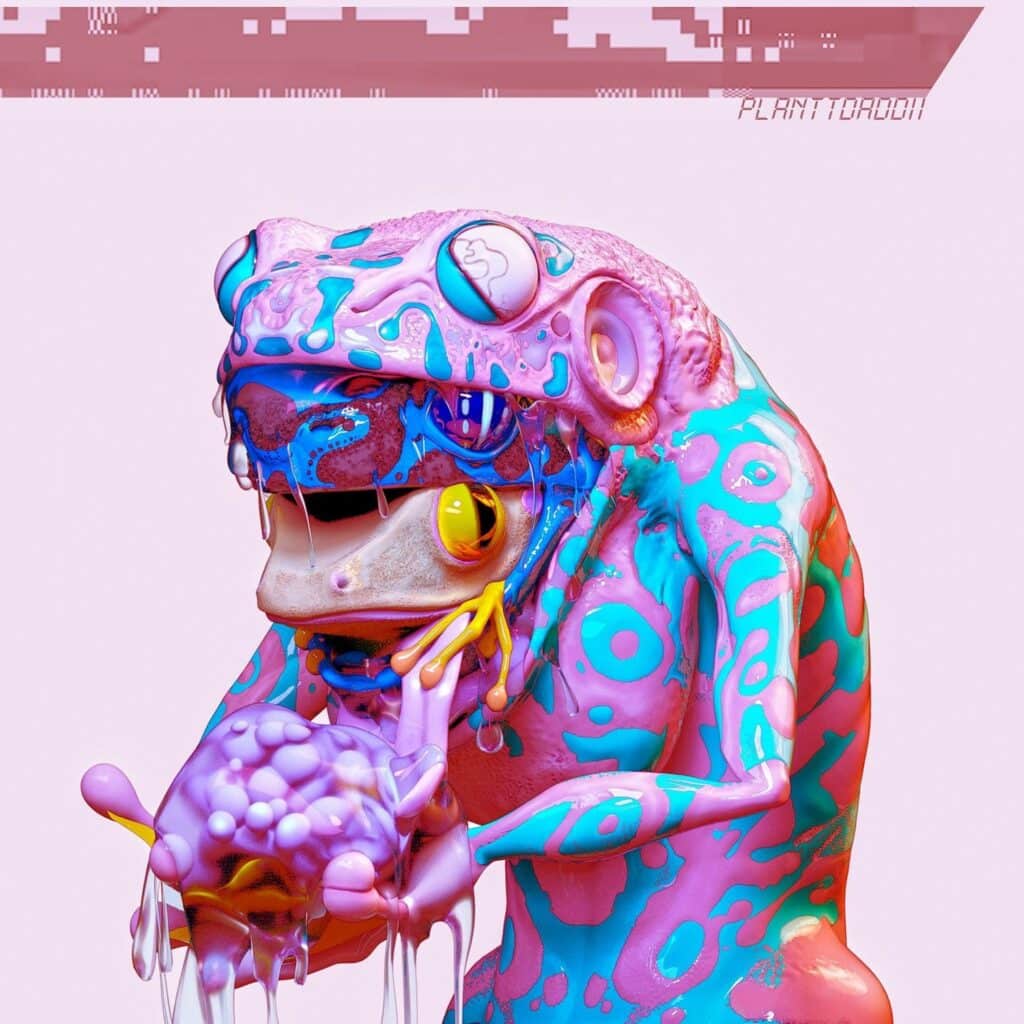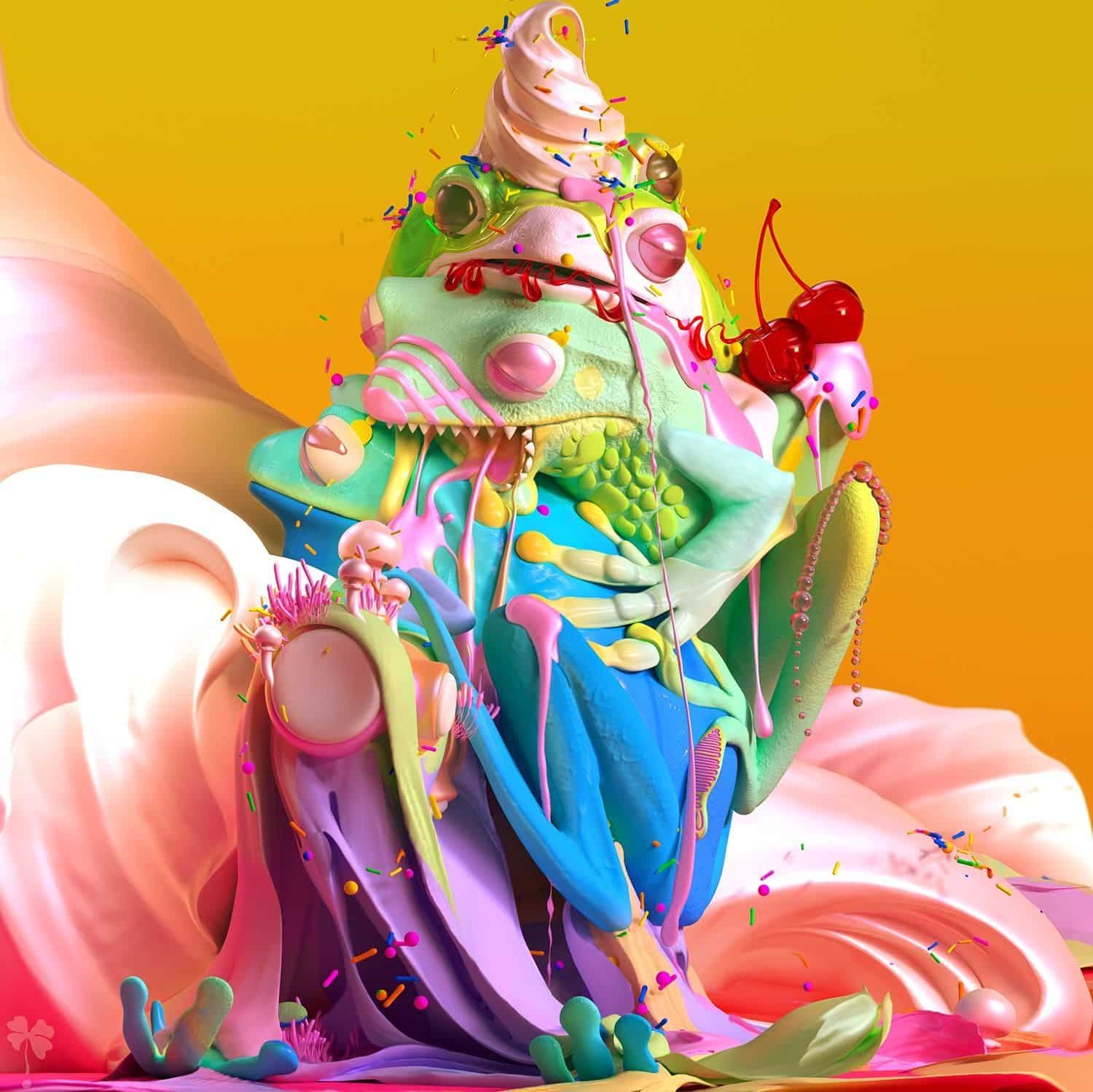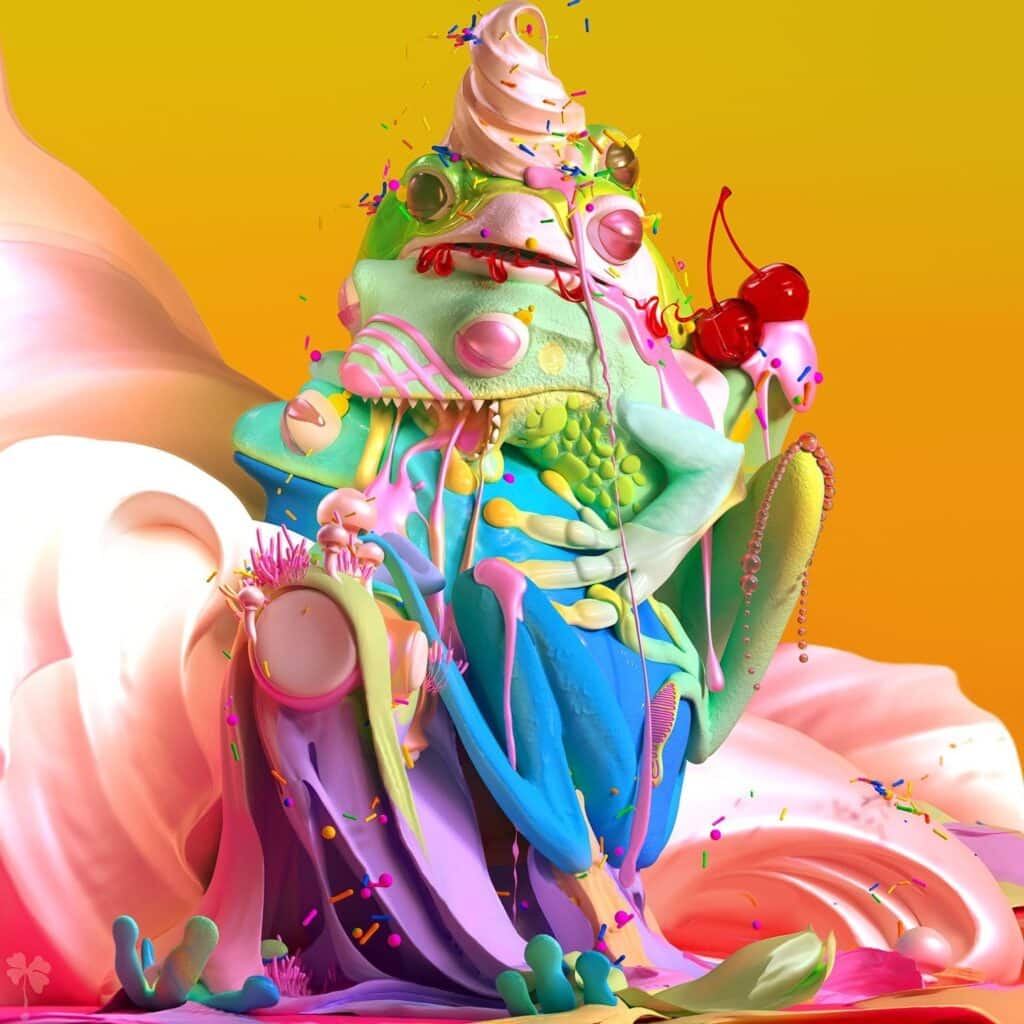 YOUR FAVORITE BOOK, SONG, FILM
Favorite book: Color by Victoria Finlay
Favorite song: Avril 14, Aphex Twin
Favorite film: Everything Everywhere All at Once
SEND A MESSAGE TO YOUR FUTURE SELF.
I hope you're doing good and are less stressed at this point in your life than when you wrote this interview! haha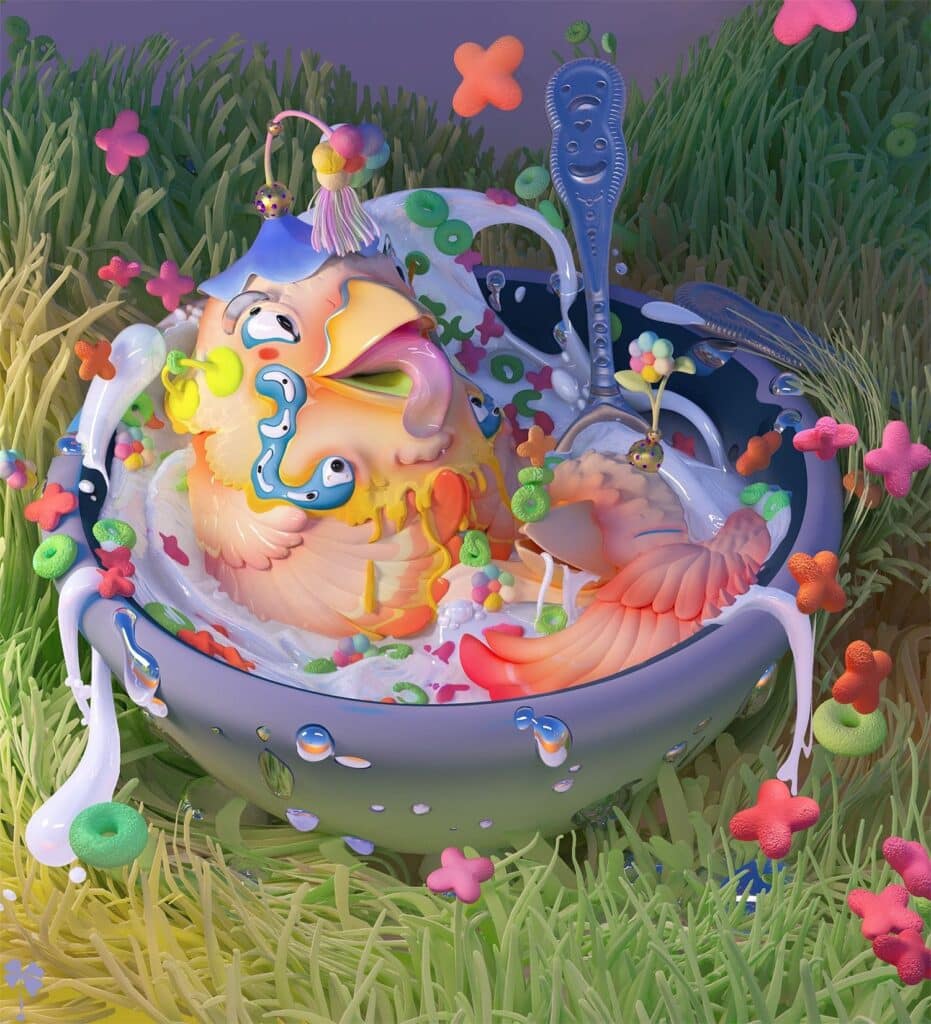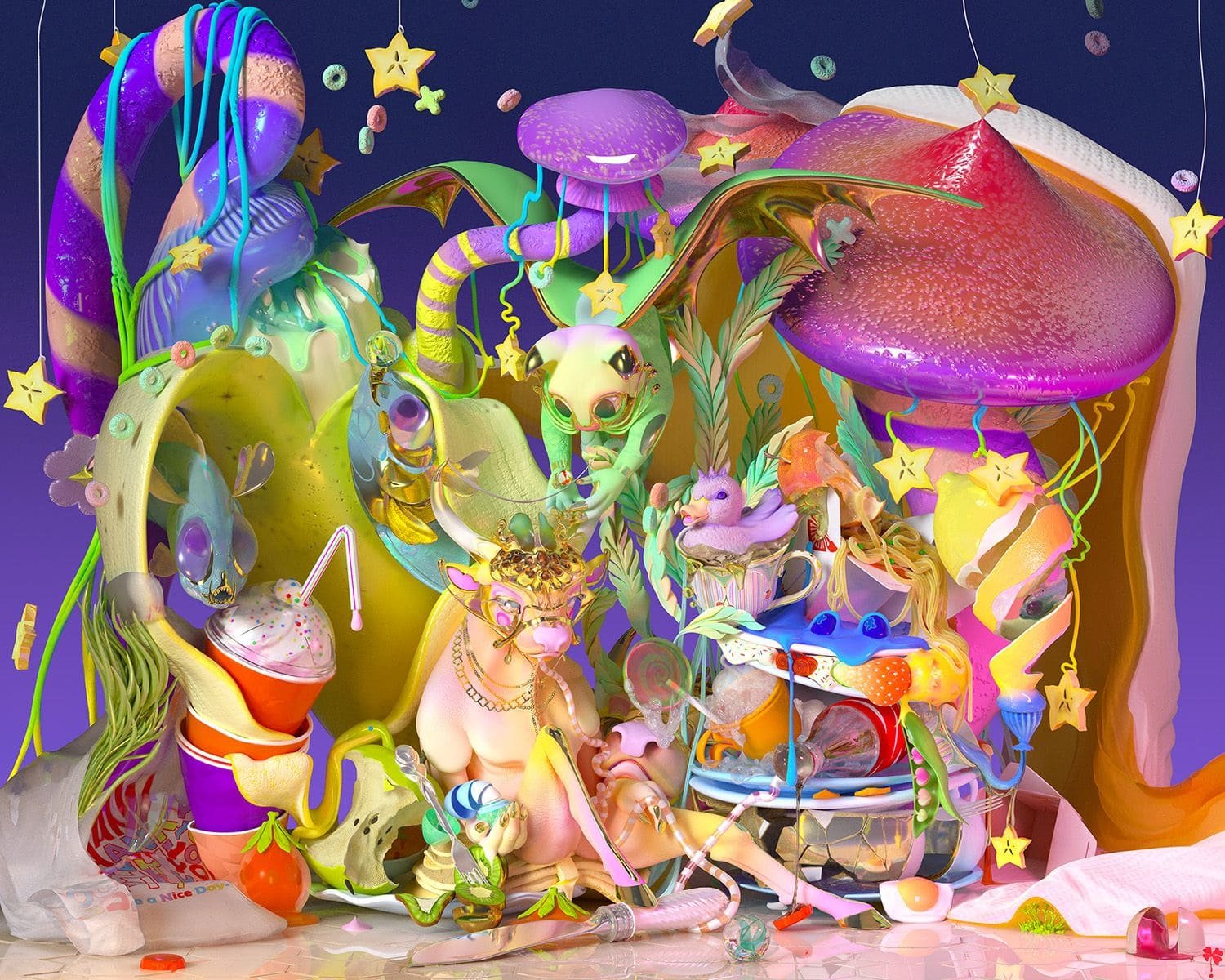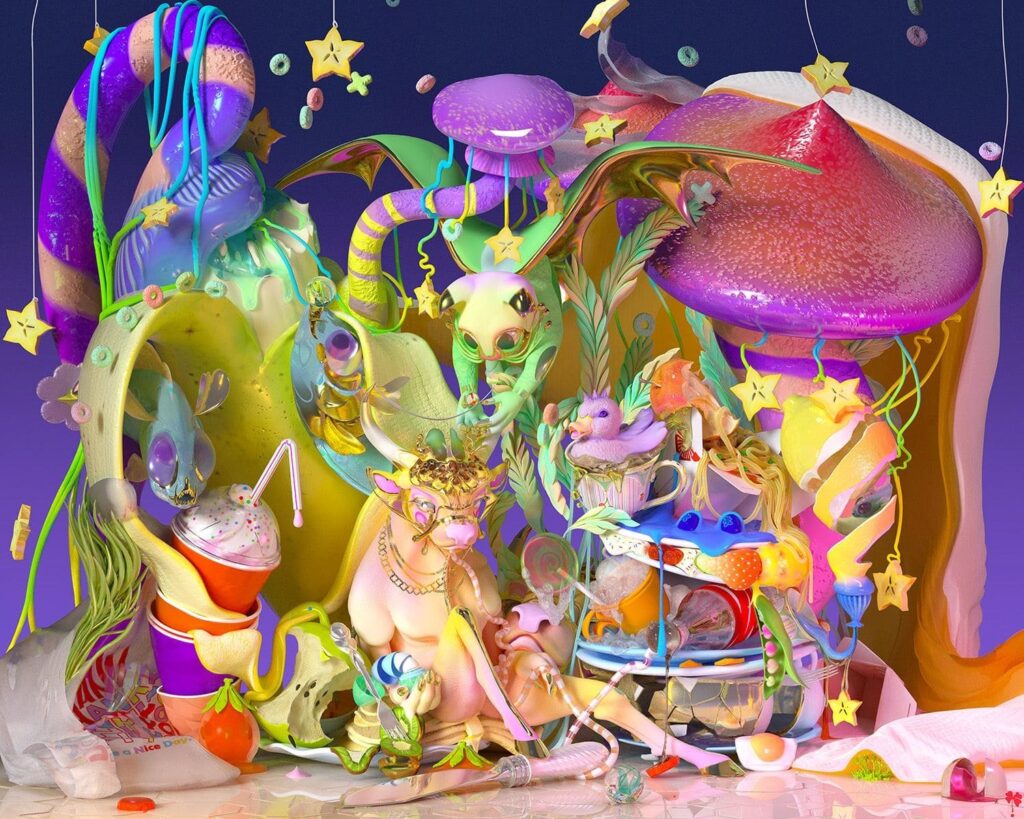 INFORMATION
Images with courtesy of Sam Clover