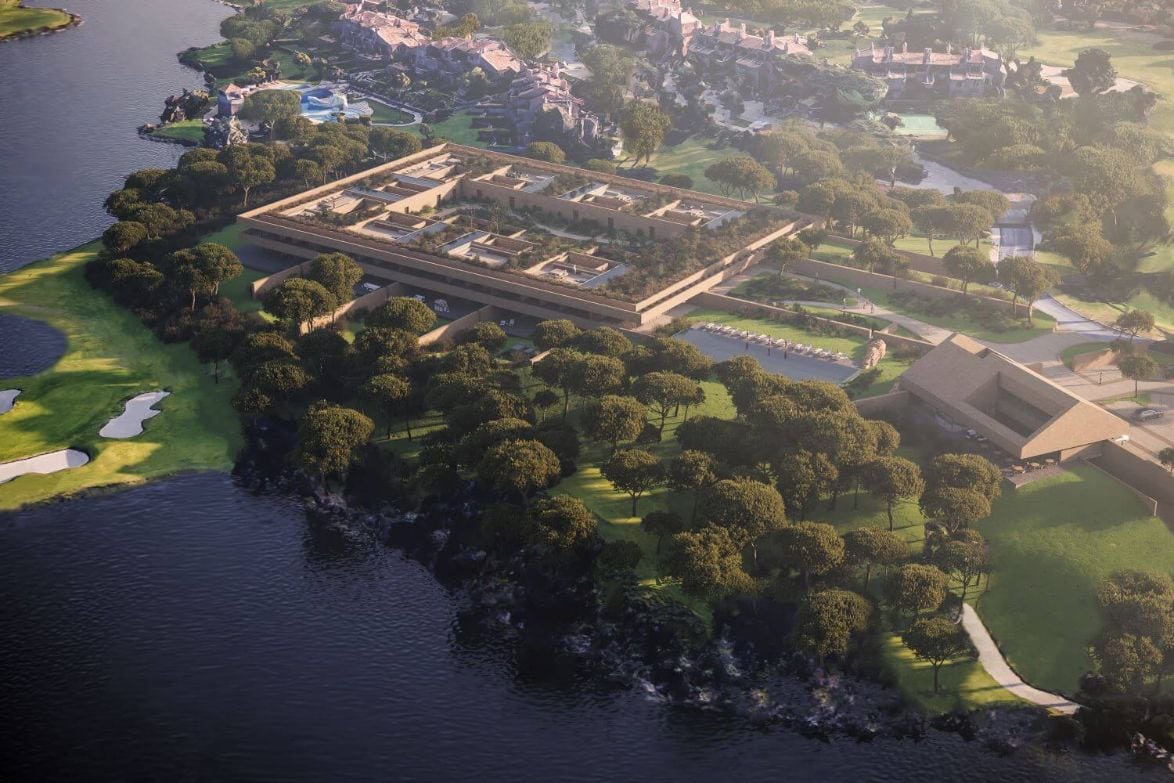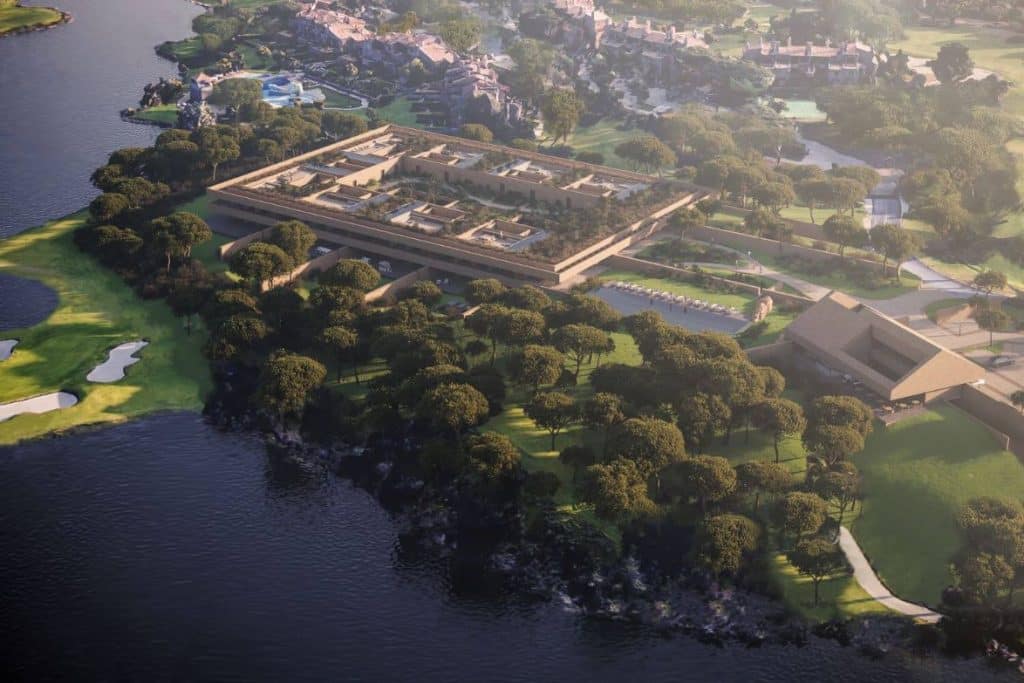 'San Lorenzo' by OODA Architecture is located in the Algarve on the southern coast of Portugal, the proposal is inspired by the historical and contemporary heritage of the region. The result is a cloister-like configuration that plays poetically with the central courtyard with landscaped spaces and terraces, blurring the lines between nature and built space.
This feeling is further accentuated by the generous presence of pines, shrubs and other undergrowth which create a visual continuity of the luxuriant vegetation found on the golf courses and the surrounding lakes. The project provides for the reconstruction of sixteen apartments and clubhouse type T3 and T4 with additional equipment.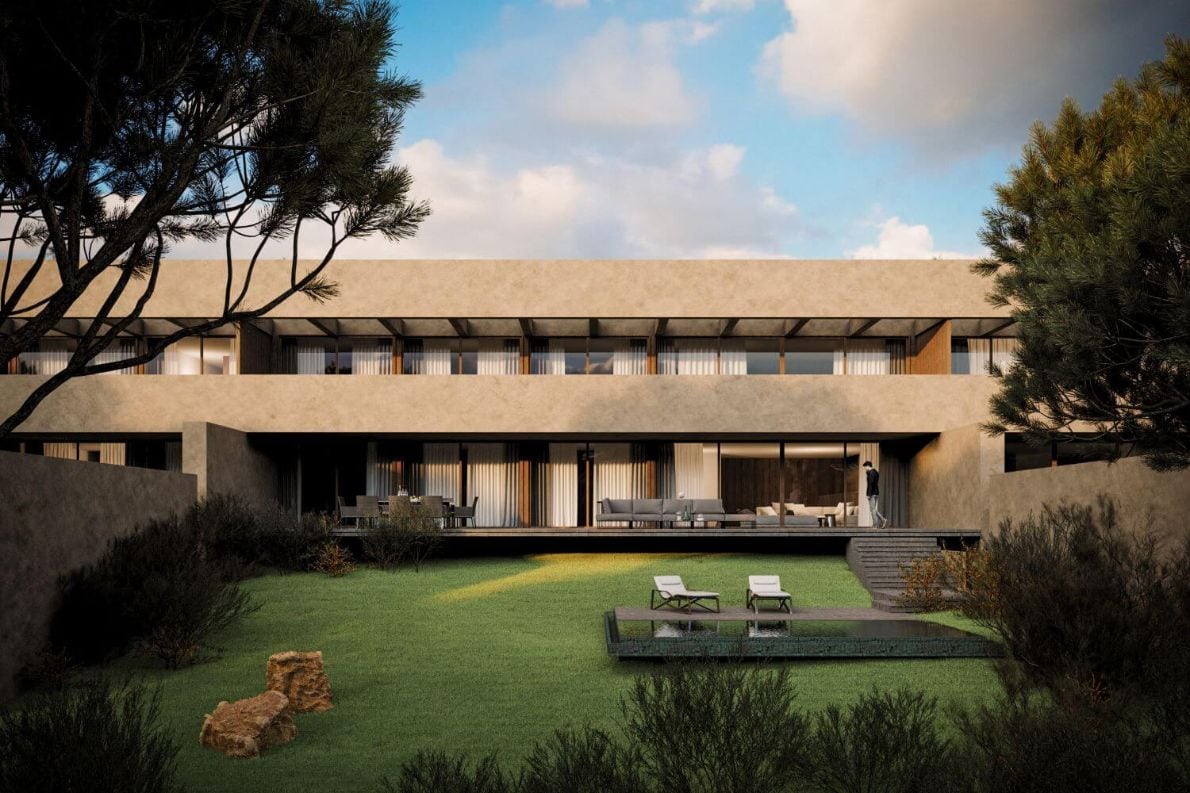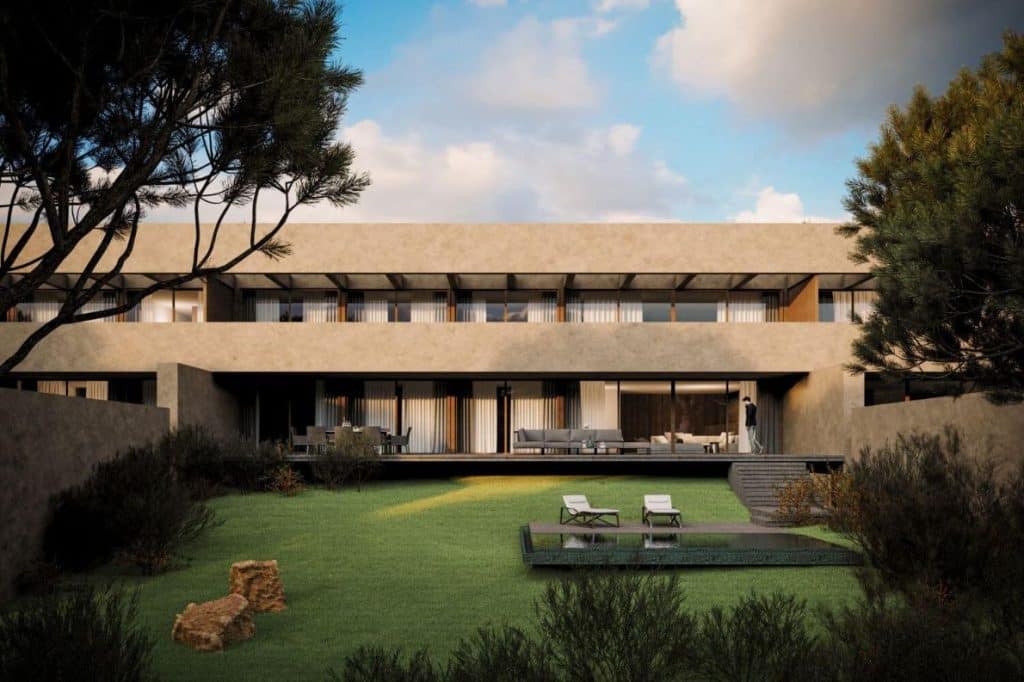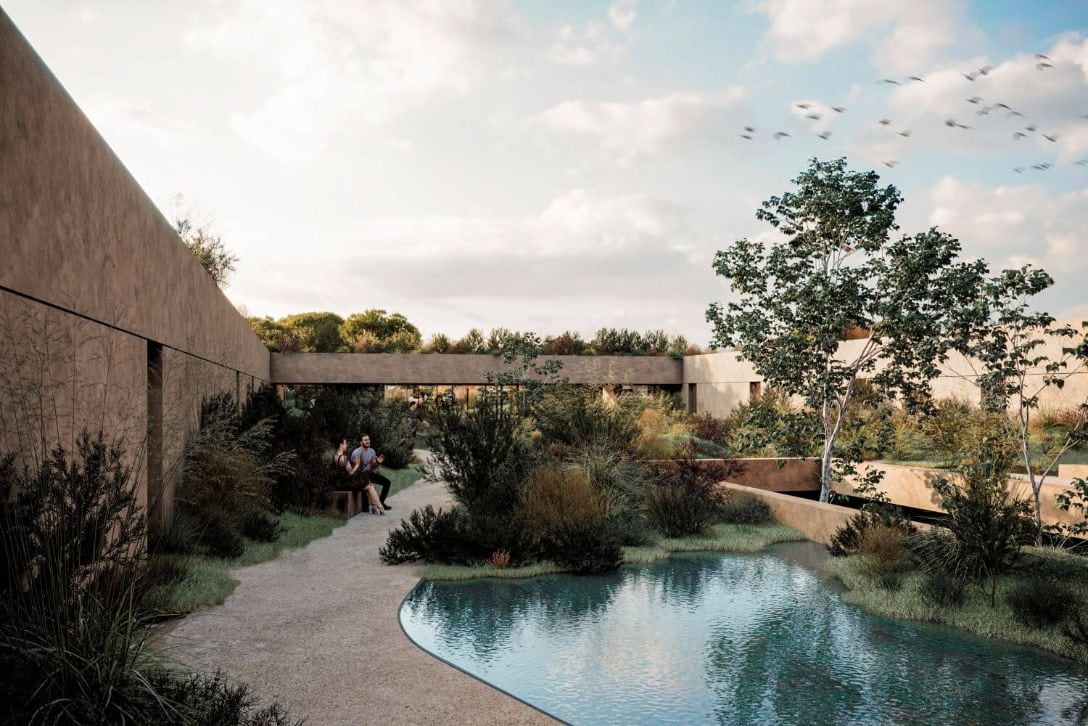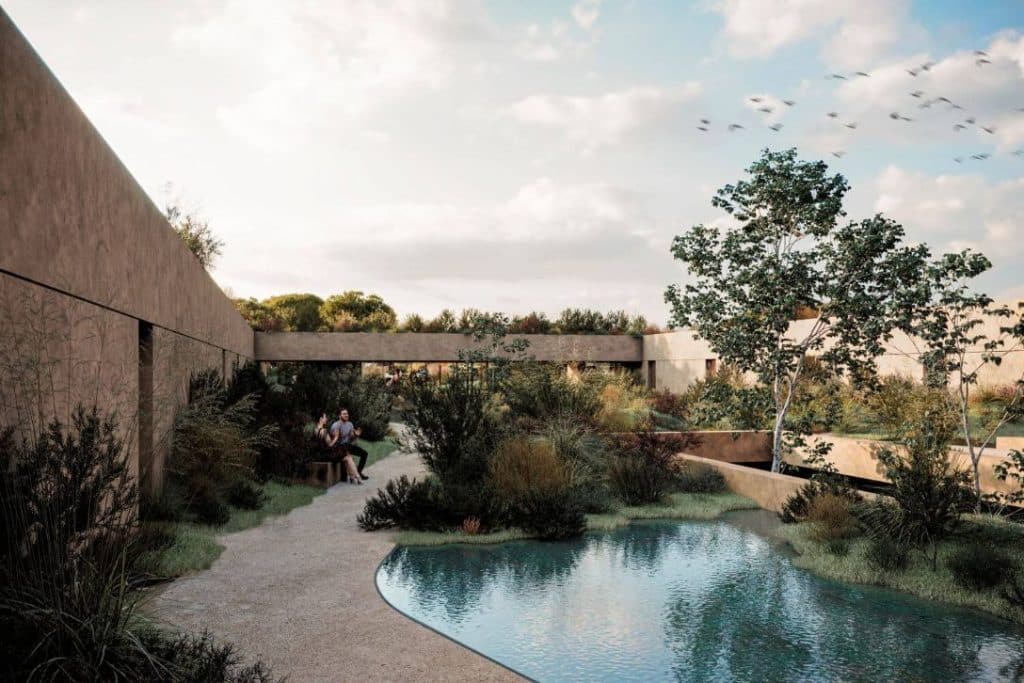 The design incorporates both private and shared use of most outdoor spaces through multiple terraces and courtyards that are exposed at ground level and above. Features of cloisters, castles and courtyards are incorporated into the residential complex, bringing a kind of poetic atmosphere to the project.
Grammar and composition translate into simple gestures that resolve geography as a form of dialogue with nature, not subtracting its qualities but maximizing their existing potential, and assuming biophilia as a matrix of spatial and emotional composition.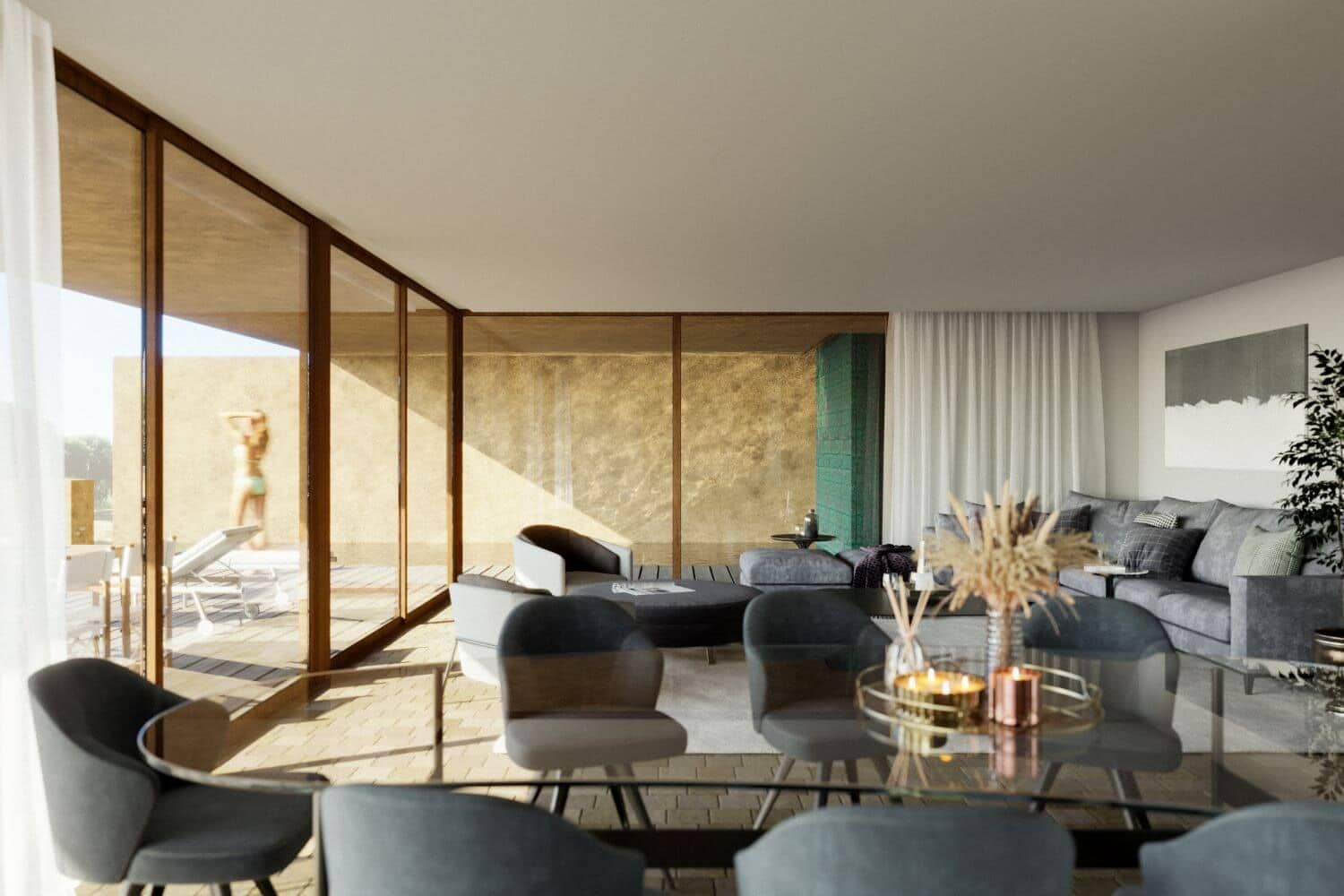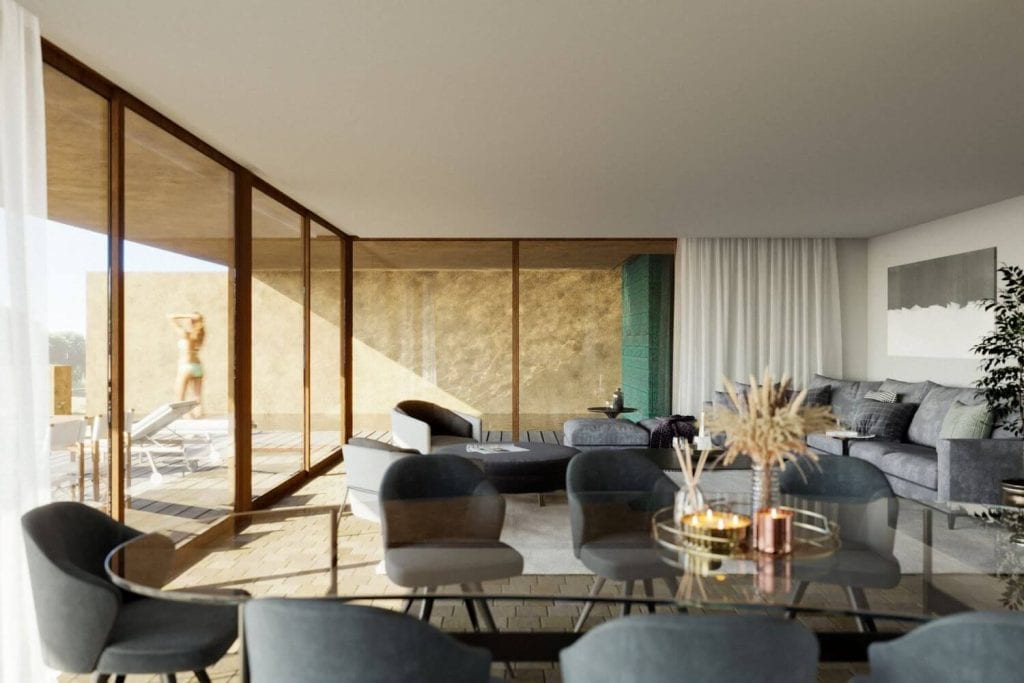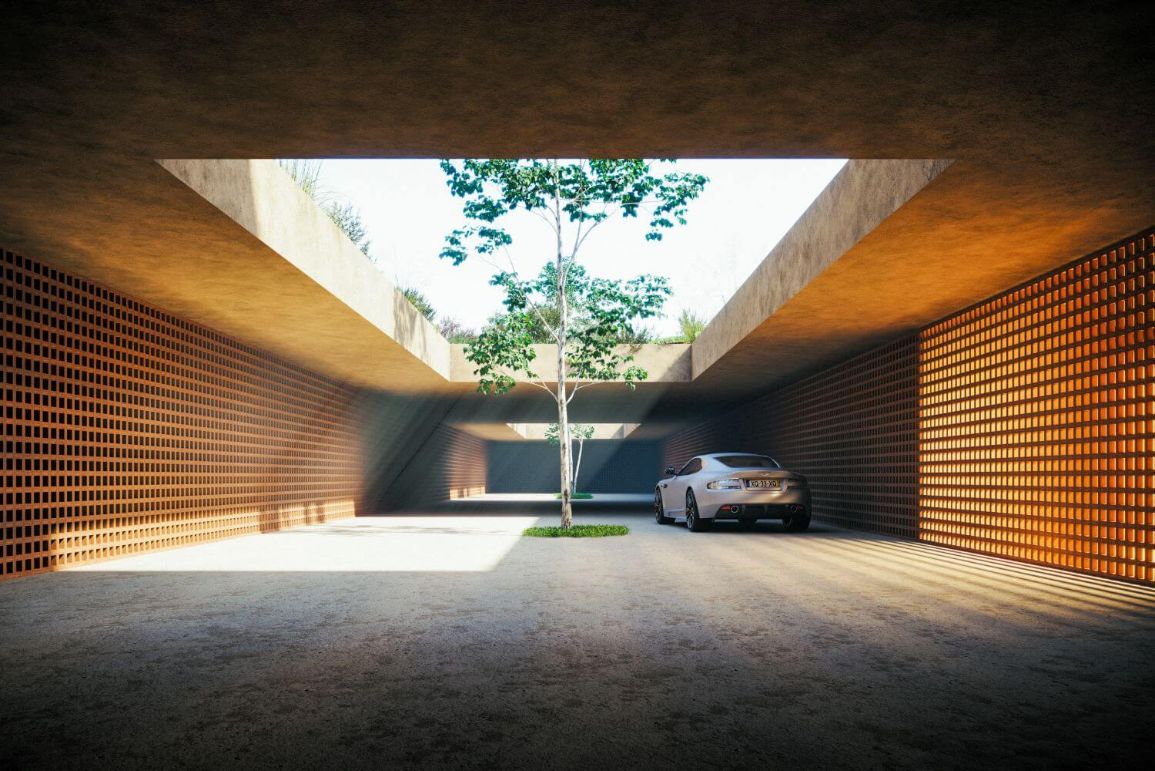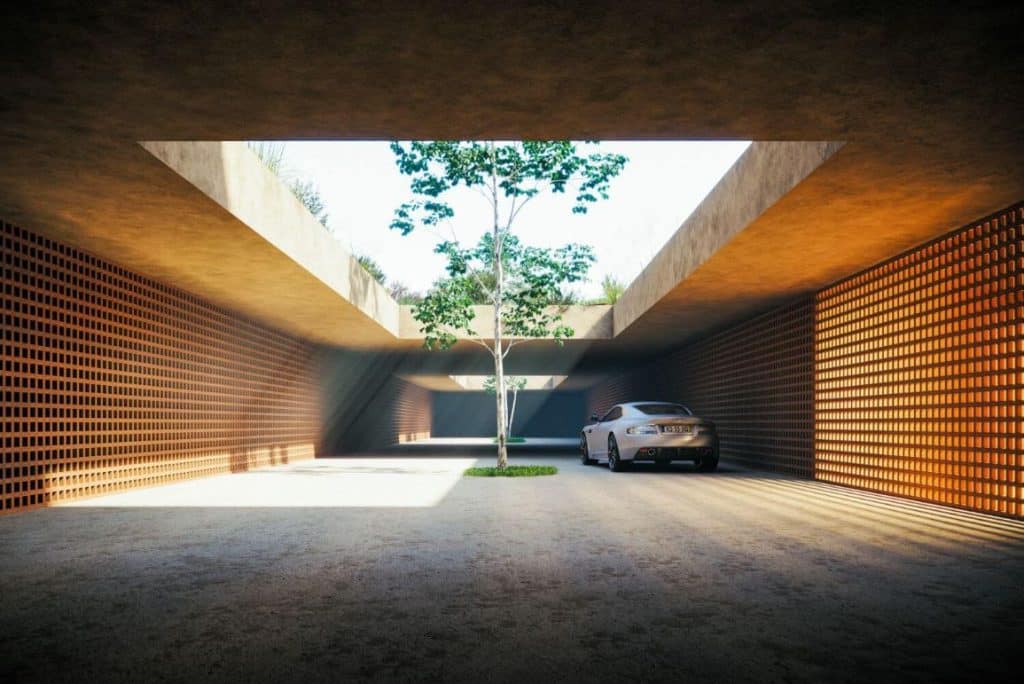 The design maximizes the use of social and common spaces while providing an intimate experience in reserved and private spaces. In areas with large spans, the presence of transparent elements acts as a buffer, reducing visual noise and its impact on the interaction of the different spaces with the surrounding landscape.
The main challenge was to create an architecture that fits perfectly into its environment. To achieve this, we have chosen a palette of materials that harmoniously adapts to the place while responding to climatic and automation conditions. Using renewable and local materials as much as possible allows residents to adapt their comfort to different climates in a responsible and sustainable way.
Exposure to the sun and its variation make it possible to optimize natural light without compromising the thermal and visual comfort of the occupants. Green roofs allow them to take advantage of enormous architectural, aesthetic and environmental benefits, promoting natural balance.