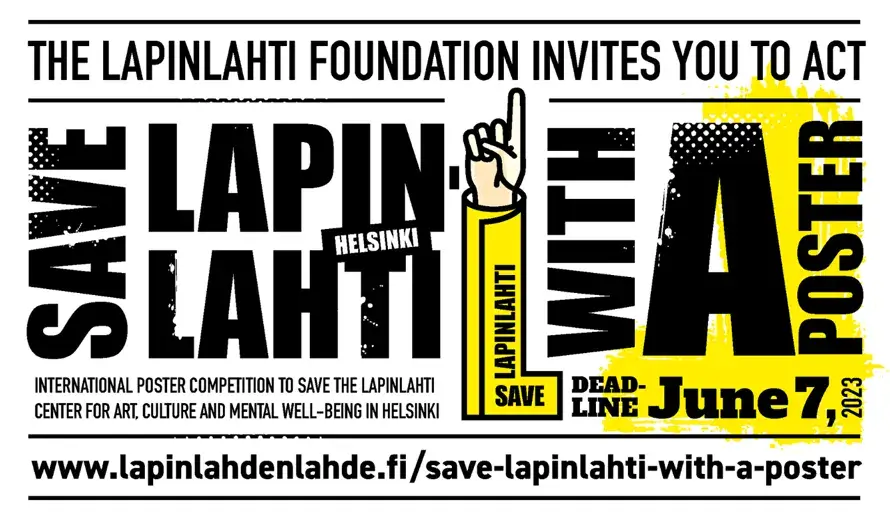 About the contest
For Art, Culture and Mental Wellbeing in Helsinki urgently calls on all creative people around the world to design political posters to defend the heritage of Lapinlahti and its community against the threat of a promoter of international real estate.
By participating in this poster contest, you will help the continuationof Finnish cultural heritage under Finnish ownership and the protection of a vibrant urban culture.
The themes of the contest are:
Show the unique cultural history of the Lapinlahti Psychiatric Hospital.
Advocate for the organically formed center of art, culture and mental well-being.
The threat posed by an international property developer to a Finnish heritage site.
You can use multiple themes mentioned above in your poster.
Your contribution must be in A4 format, PDF or PNG file, 72 DPI resolution, RGB color. If your submission is selected for exhibition, you will be required to submit a print-quality version.