3D printed organs have become one step closer to reality through the breakthrough accomplishments of an interdisciplinary team of biological scientist. The hydrogel bioprinted airsack exists as a proof of concept, it shows that building a miniature, complex, multi-vascular structure from soft hydrogels, is not only possible but functional. Through using a new open-sourced bioprinting technology called "stereolithography apparatus tissue engineering" or SLATE, the scientists print these tiny vessels one layer at a time from a liquid solution which solidifies from contact with blue light.
This pre-hydrogel liquid is layered and exposed to blue light from digital light processors, which allow for micro vesicles to grow at different speeds, which allow the entire organ develop complexes diverse individual though connected parts, which has been impossible in the past. Other types of these hyrogel structures are imbued with living cells so a unique relationship between the body and the printed organ can be created without the possibility of refusal.
This technique is a perfect synergy between high technology and healthcare. The work was led by bioengineers Jordan Miller of Rice University and Kelly Stevens of the University of Washington (UW) and included 15 collaborators from Rice, UW, Duke University, Rowan University and Nervous System, a design firm in Somerville, Massachusetts. Transhumanism has never seemed so approachable, and it seems that the soft android revolution is soon to become a norm in biological sciences.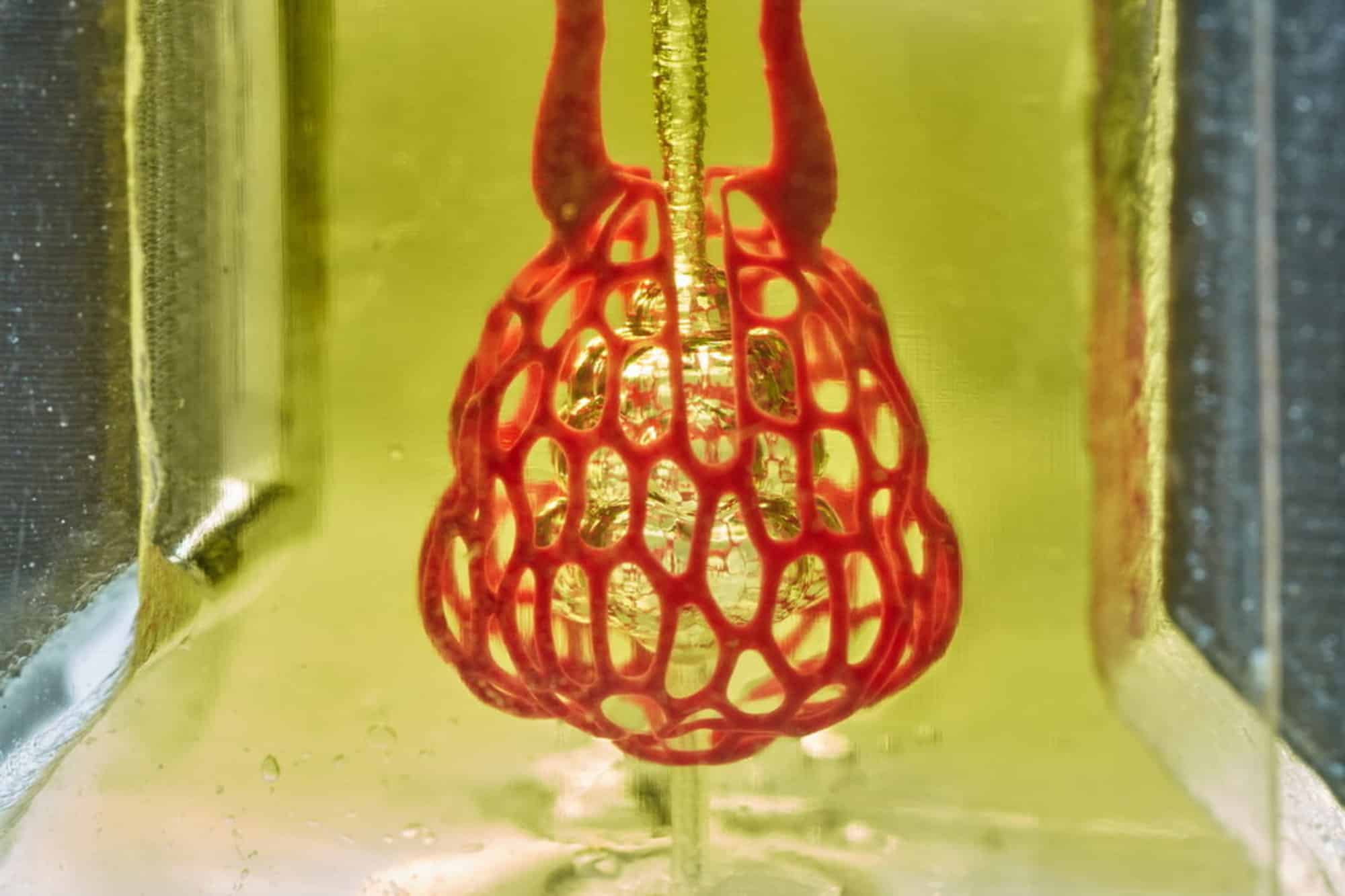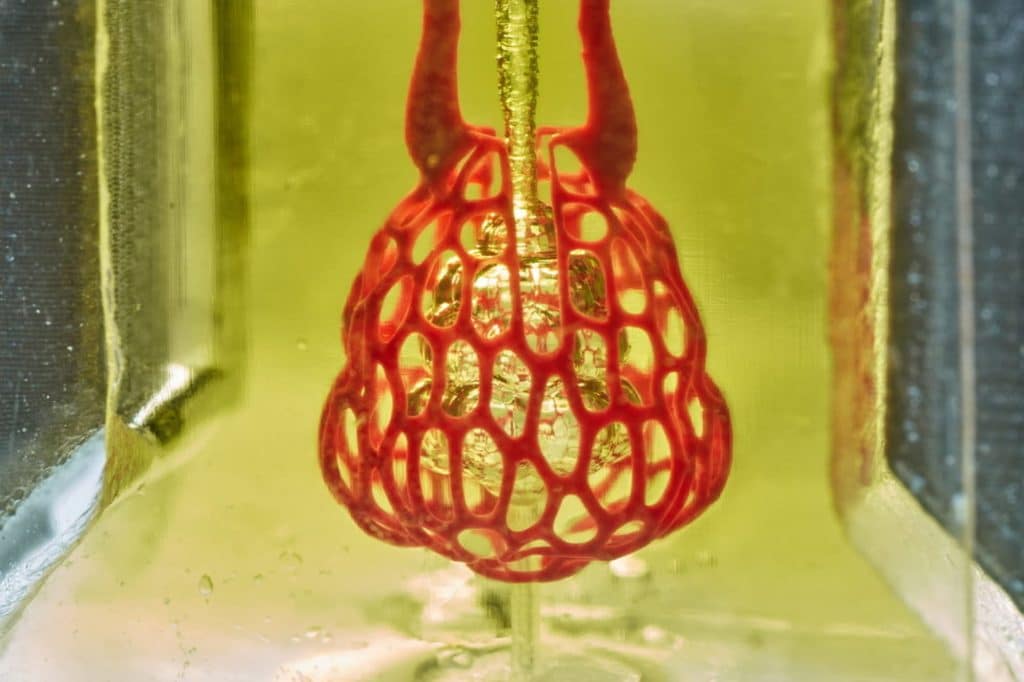 INFORMATION
For more information, visit the RICE website