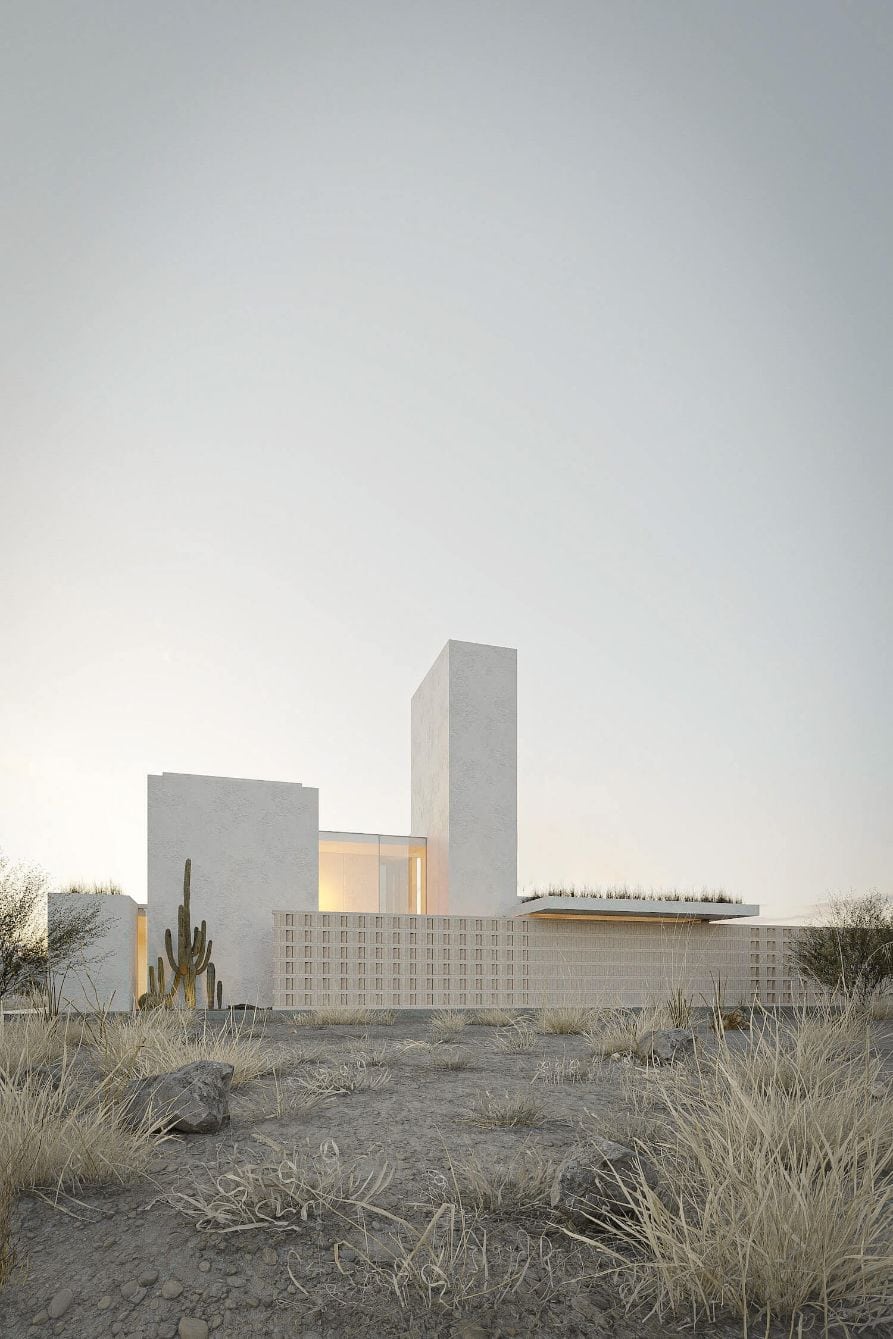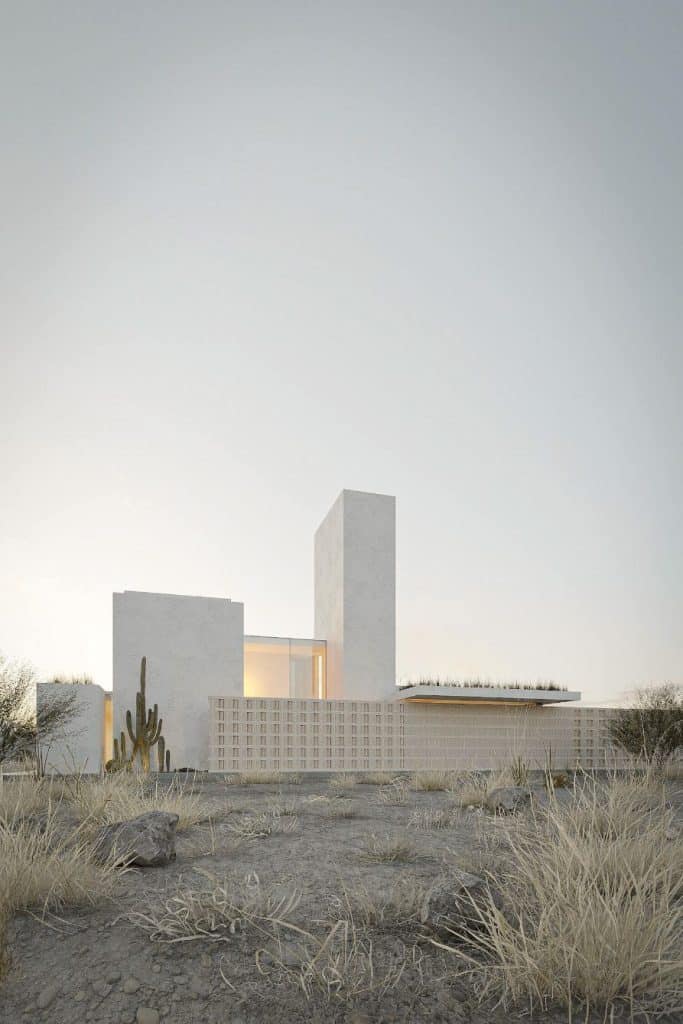 'Sierra Madre House' by JALO / Antonio Duo & Sofia Herfon was born out of a desire to offer superior lodging in an area where most Airbnbs fail to capture the essence of the locale. Rather than creating a generic house that could be situated anywhere, the architects decided to design a structure that reflects the rich local culture and offers guests a unique and unforgettable experience.
The outcome is an impressive house consisting of three monolithic and sculptural volumes connected by glass. Upon arrival, visitors are greeted by a double-height lobby that imparts a sense of openness and freshness. At the end of the lobby, a courtyard with a cactus and a corten steel bridge crossing it provides an awe-inspiring vista right from the start.
From the lobby, circulation is split into two. To the left, the vertical circulation, service area, and office are located. To the right is the social area, the most important part of the house. Here, guests can enjoy an incredible space with a curved slab that extends towards the courtyard, blurring the boundary between interior and exterior into a single space that encompasses the living room, kitchen, dining room, pool, and outdoor terrace.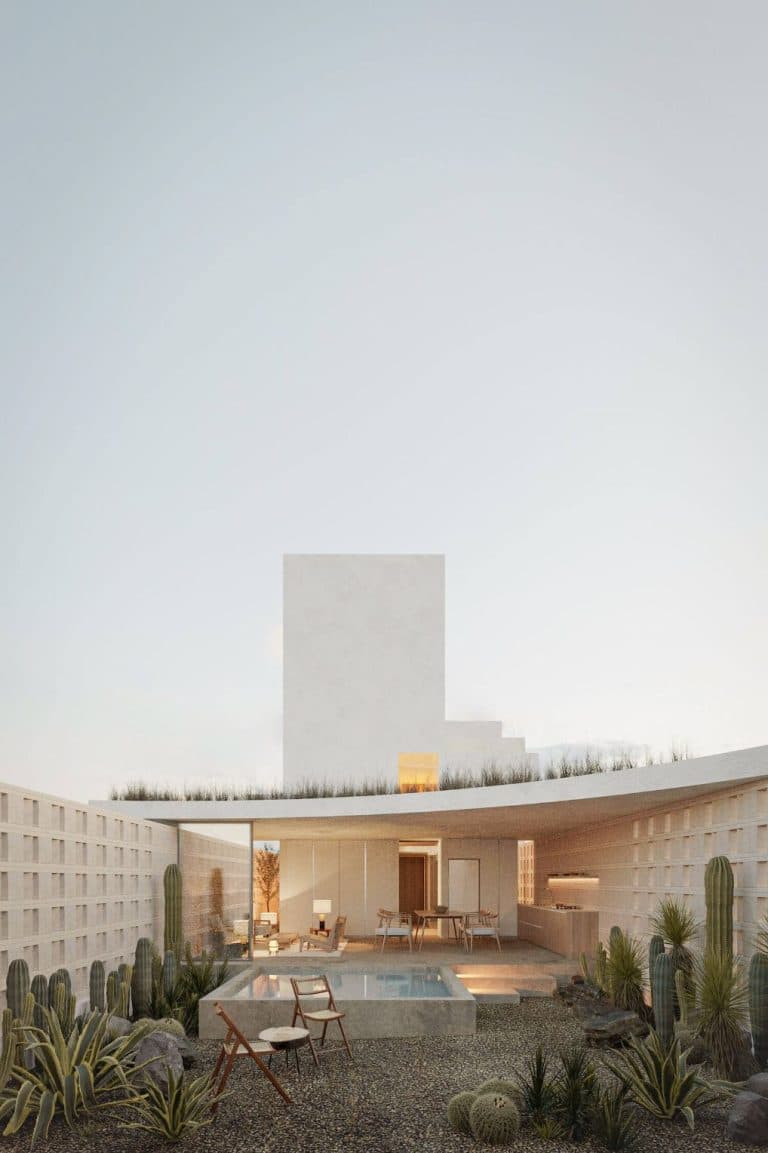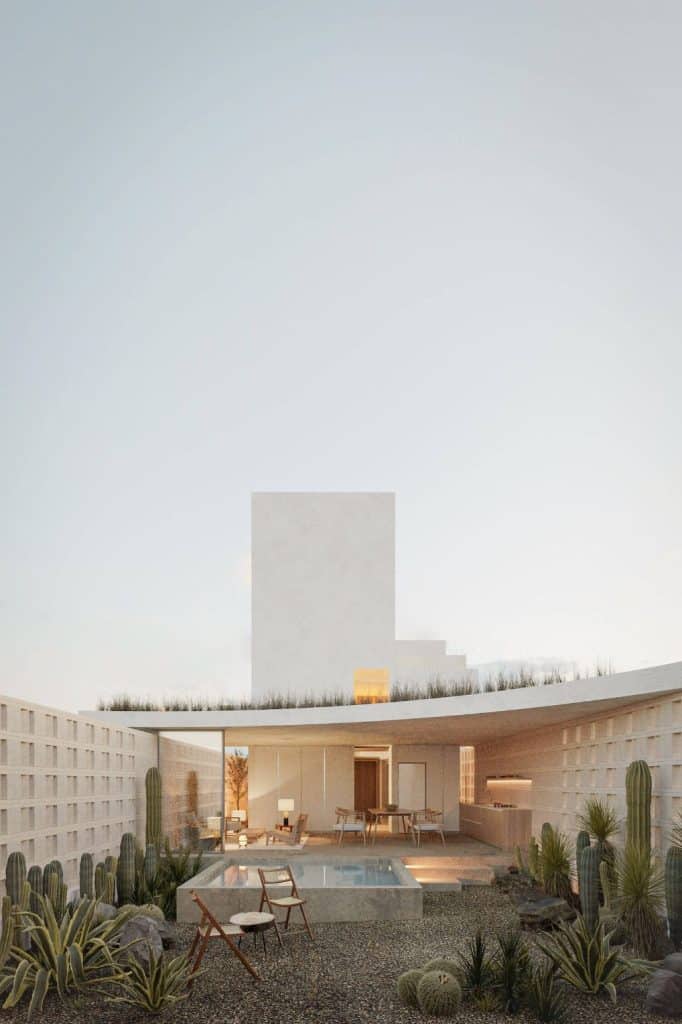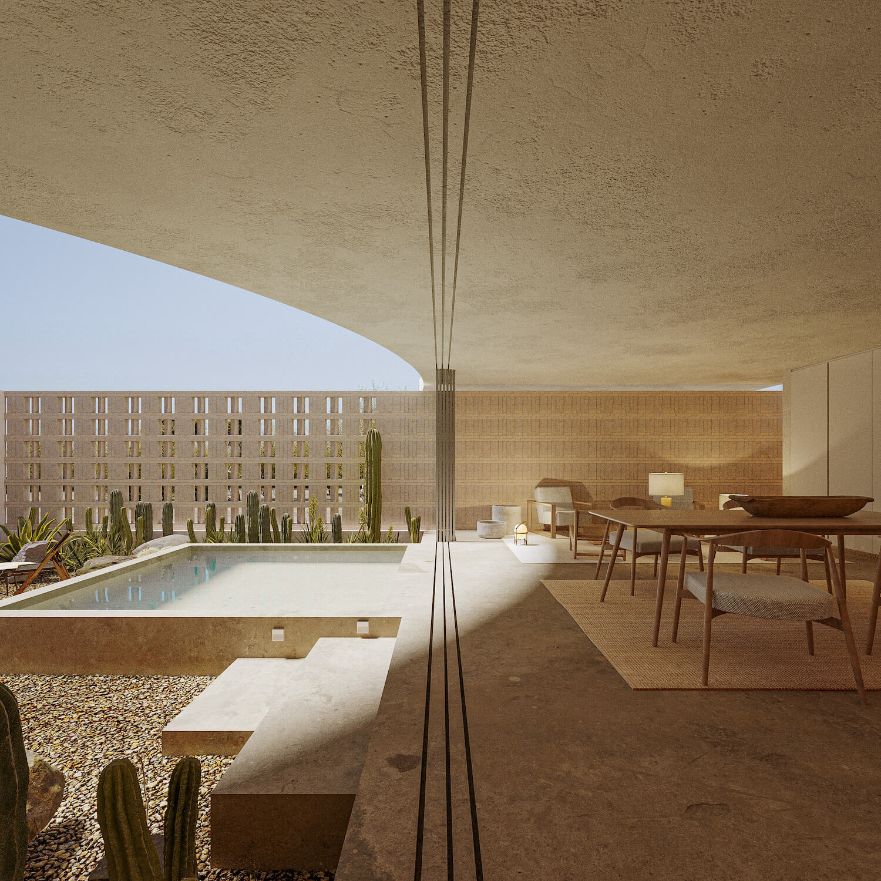 The connecting walls use common blocks but with a unique design that makes them more captivating. From the midpoint of the courtyard, guests can take in the tallest volume of the house and the remaining stepped volumes in a harmonious and orderly arrangement that is also reflected in the pool's three steps below the horizon. This creates a delightful scene for guests who want to spend more time on the terrace and take stunning photos to share on their social media.
Ascending the sculptural stairs, which are also part of the courtyard's view, leads to a lobby with a terrace. To the right are two perfectly identical rooms, with no distinction between them so that every guest feels special. To the left, a bridge takes us across the void of the triple-height space and the cactus courtyard to a hole that leads to a dry rooftop garden, defined by inverted beams of the slab structure and dry vegetation like cacti instead of railings.