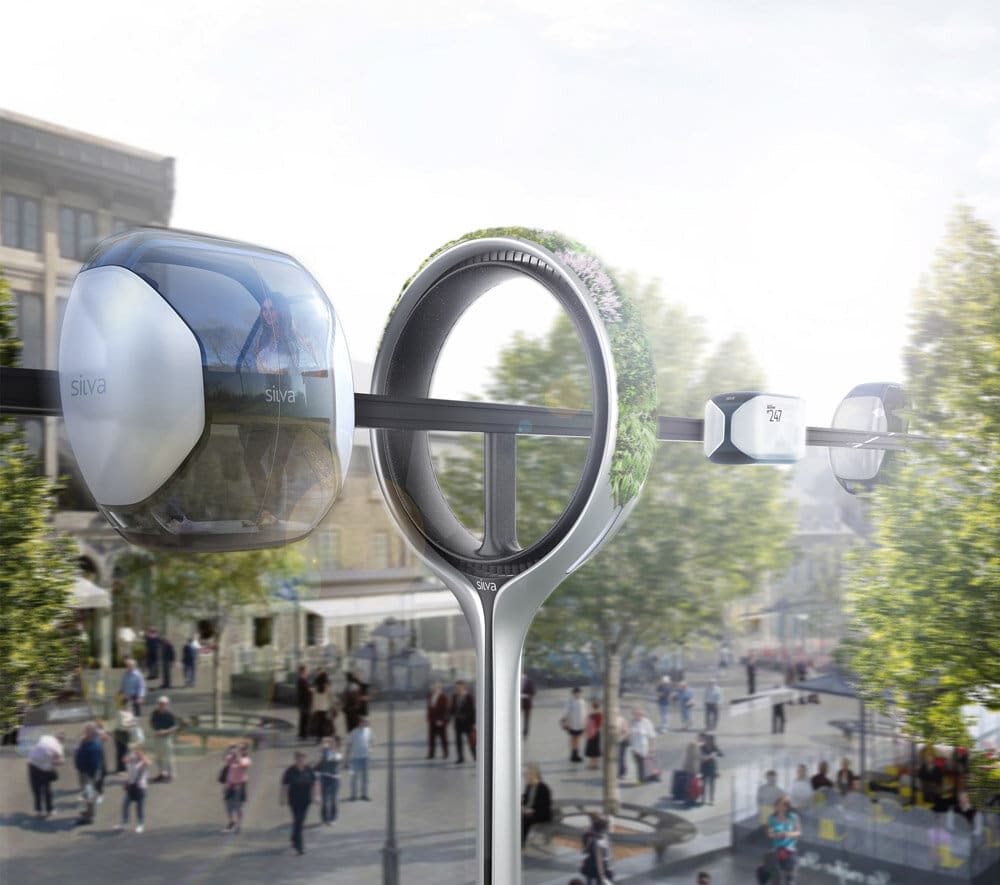 SILVA by Simon Kafmann works like a horizontal elevator through the city and offers in that way a new experience of commuting and new opportunities for improving deliveries in crowded areas. It offers mobility without interfering with other infrastructure on the ground. Urbanisation has always been and will also be in the future a constant trend. The densification of living space leads us to live more efficient and sustainable. That also applies to the streets.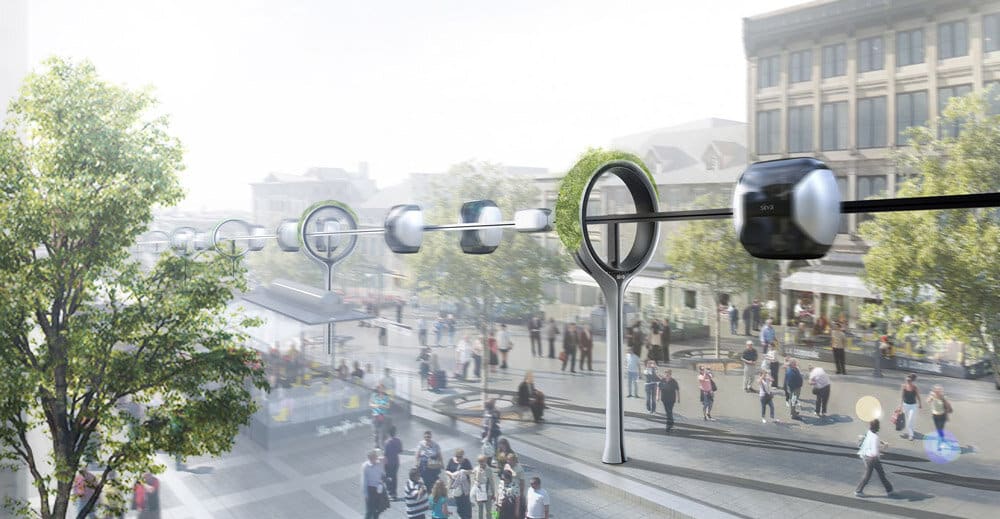 Upcoming sharing cars systems and autonomous vehicles such as AGVs for delivery have different requirements than cars nowadays. Streets are taking over a lot of space, which can be use differently. Current trends show already that streets are gonna be replaced by public spaces and pedestrian areas. This trend will hold on and be strengthened. To enable still mobility in those areas for people and goods we need new transportation solutions.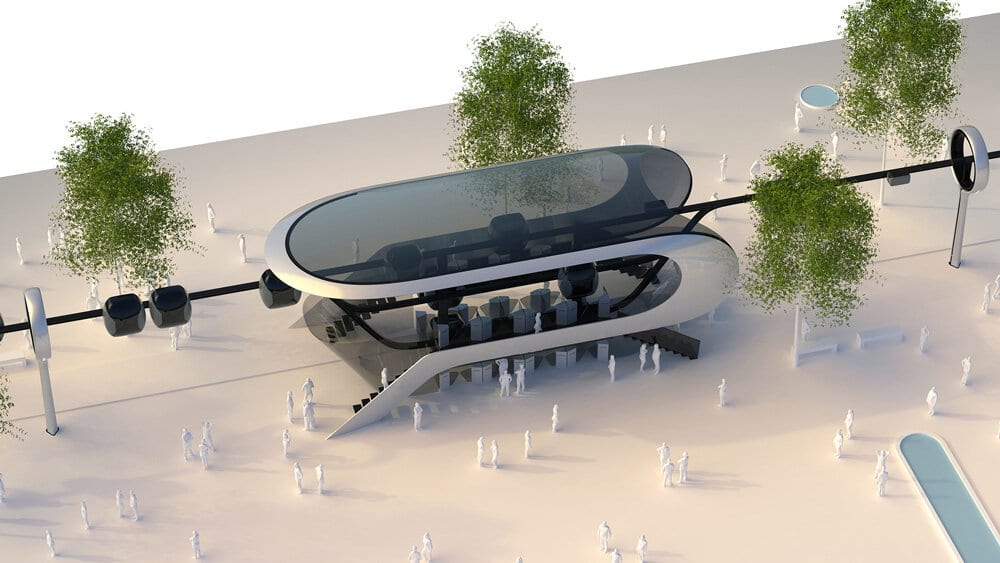 The pillars, which are representing trees, are covered by plants which a low grow hight. They are around 8m high to not interfere with people or other vehicles. Furthermore the tree can generate energy by wind, which is used for the watering system of the plants and to power the street lamps mounted underneath. Based on those feature the round shape derived.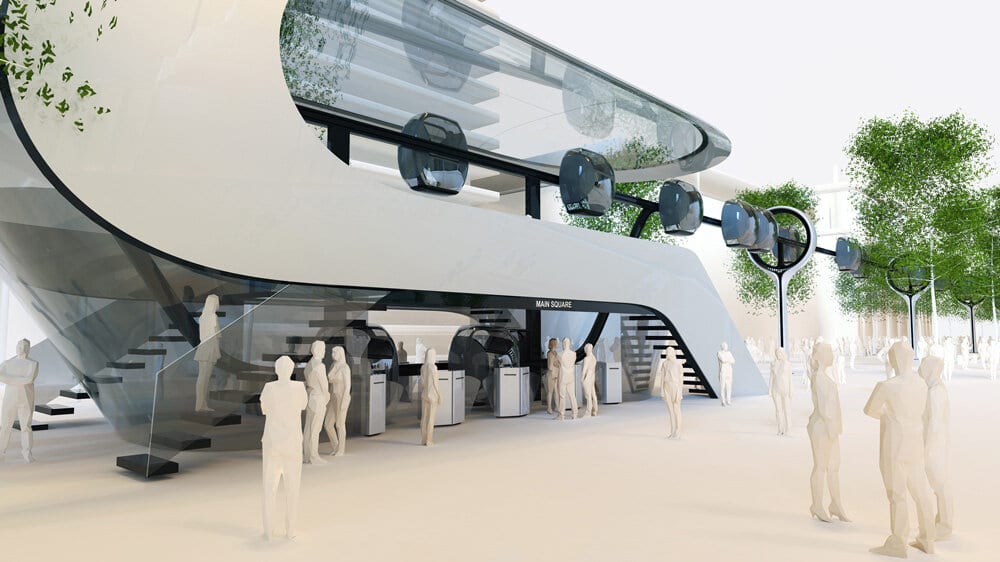 The stations, which consist out of two layers are working without influencing the flow of the system. The first layer is for getting in and out at the final destination. The second layer is for picking up other passengers or it helps to distribute the gondolas in the system by using it as a temporary parking space. The delivery gondolas are using the same rail system and SILVA´AI manages the even distribution of gondolas in the city network.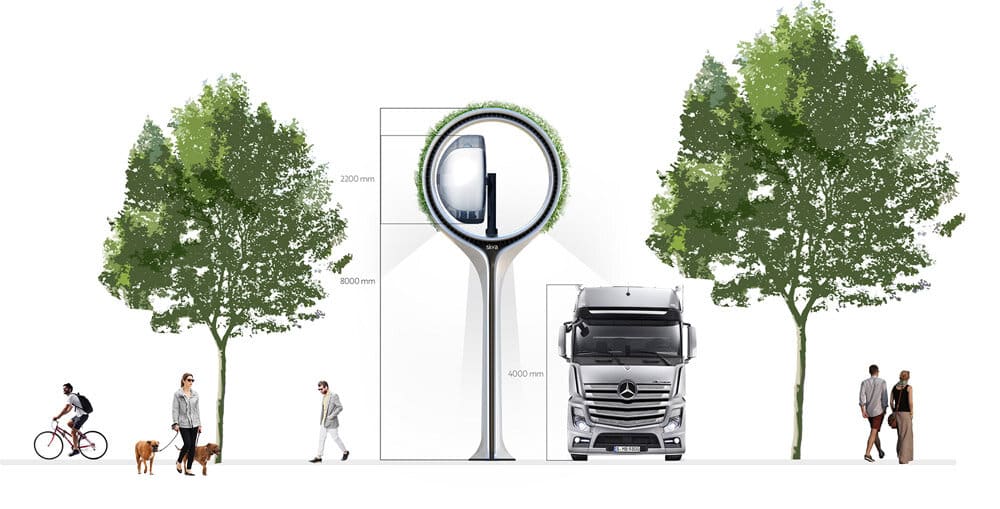 Those special gondolas are able to pick up and drop parcel at special stations and offer also new advertising opportunities for companies by an adjustable screen. The last mile is than done by the AGVs on the ground SILVA is an elevated mobility system, which is integrated in the existing city and gets part of it. That means that it doesn't influence or get influenced by the ground. Pedestrians can move freely and without interruption underneath.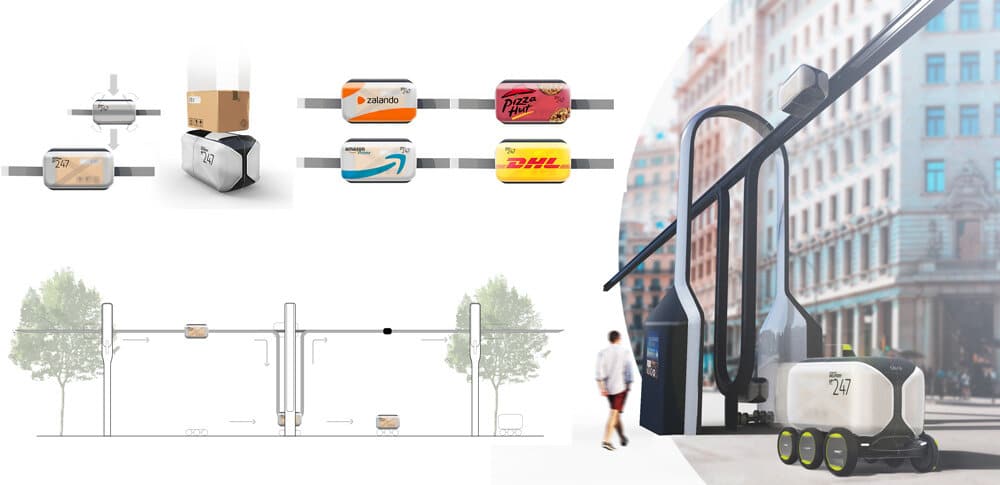 Combined with clever stations it allows a continuous flow of commuting. SILVA creates a vibrant and connected commuting experience, which let you explore the city from a new perspective. In addition the commuting experience combined with the new possibilities to use the space underneath, it has a sustainable and positive impact on people and the city. SILVA's delivery system strengthens autonomous delivery vehicles like AGV's and make them more efficient and flexible.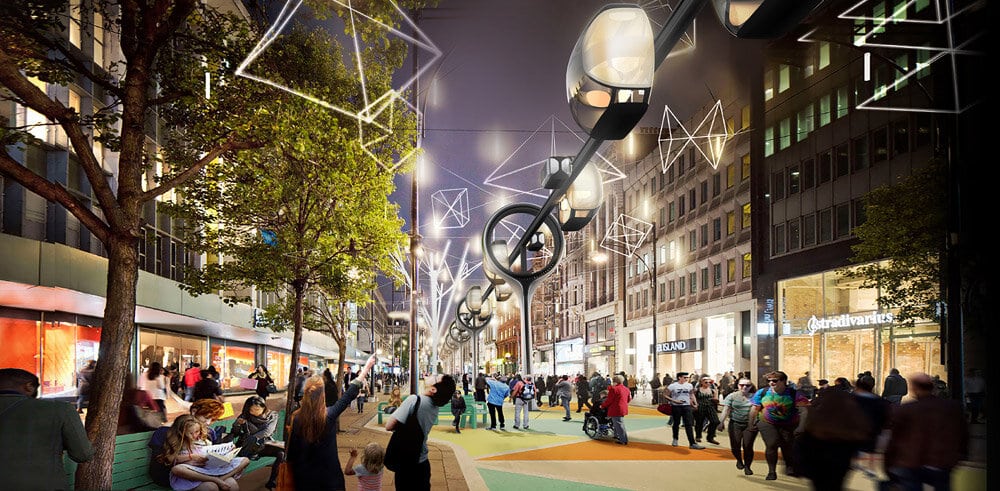 INFORMATION
All images with courtesy of Simon Kafmann