The STONE ISLAND _ Prototype Research Series are native limited editions by Stone Island. They feature garments in fabrics and/or treatments born from research and experimentation processes that have not yet been industrialised. MANUAL FLOCKING ON NYLON METAL GRID-OVD: Fishtail Parka in Nylon Metal, the iconic iridescent STONE ISLAND fabric.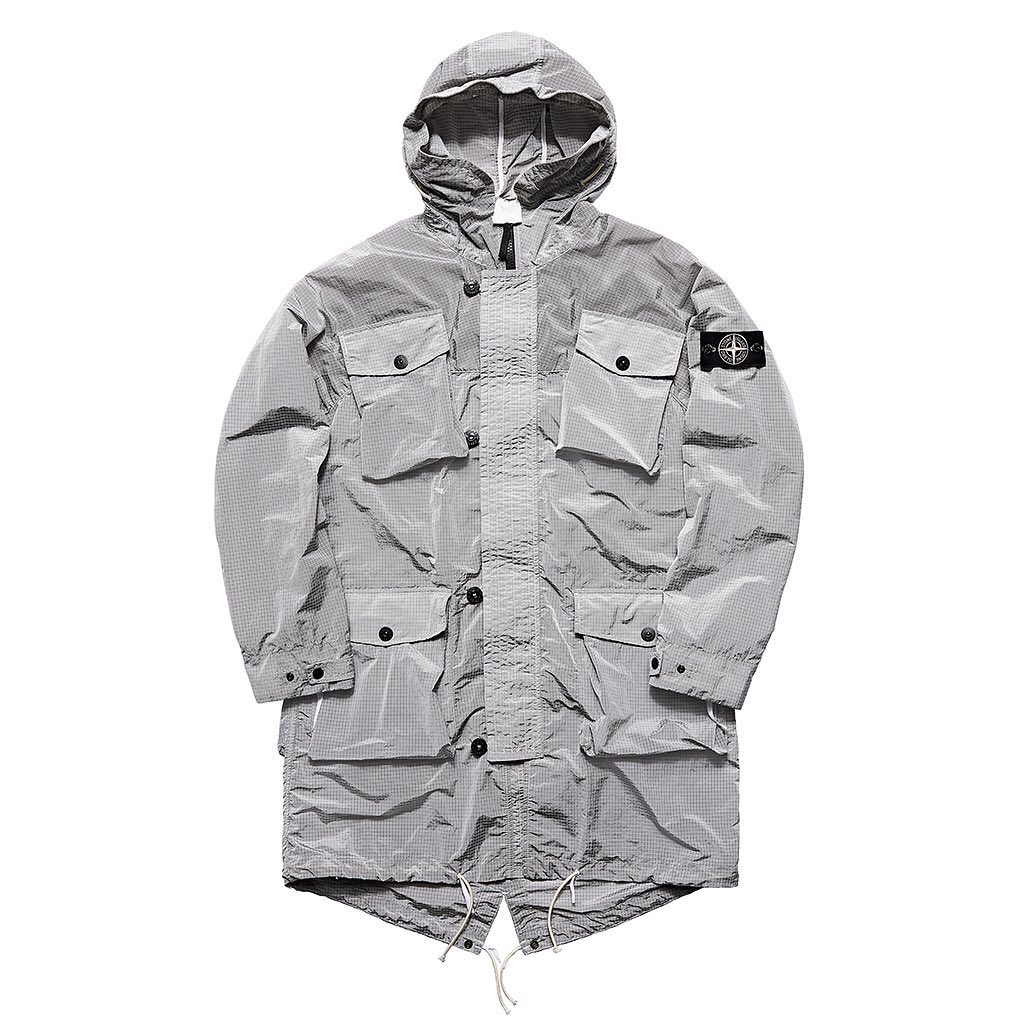 The finished garment undergoes a cutting-edge artisanal flocking procedure, executed by highly specialised personnel: the garment is sprayed with a water-based adhesive and then exposed to the cotton flock. The creation of an electromagnetic field straightens the fibrils, which are attracted by the garment thanks to the uniqueness of this innovative technique.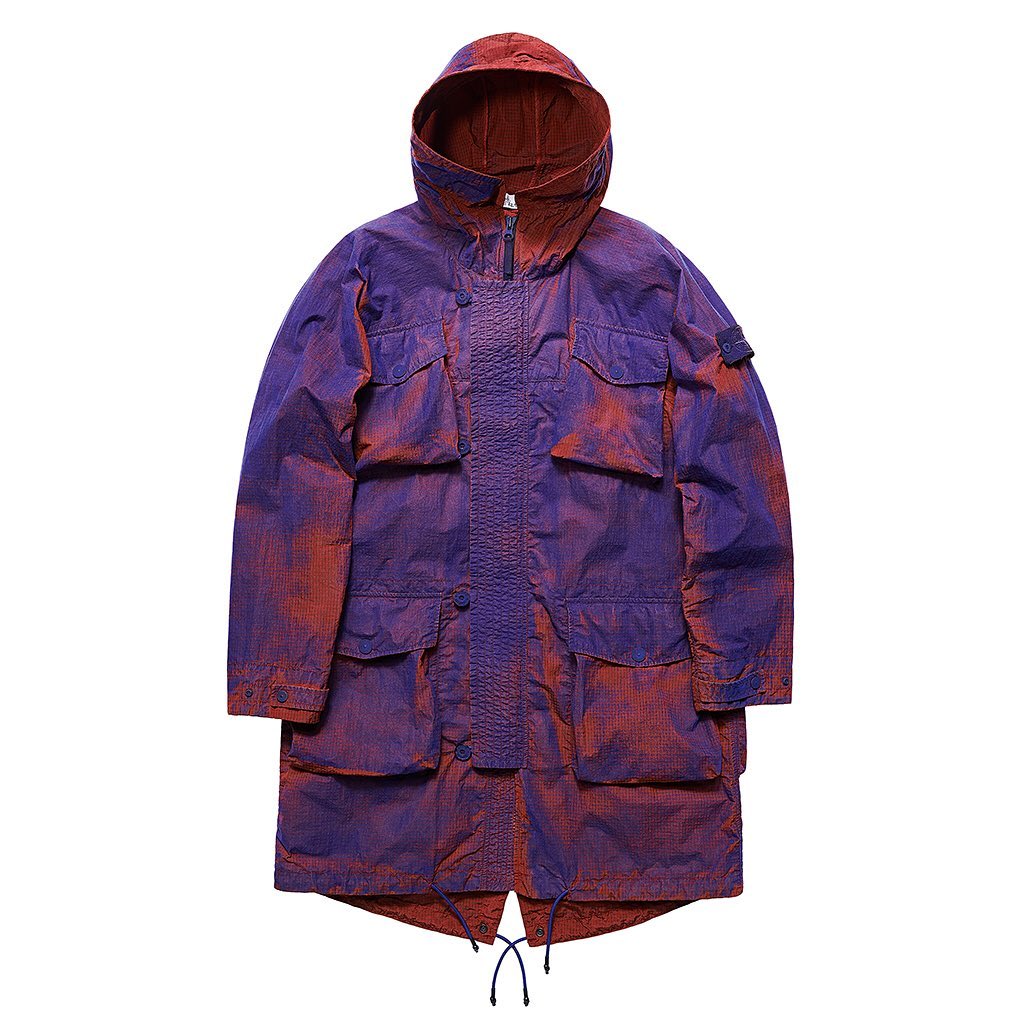 The flocked garment then undergoes an elaborate double dyeing procedure providing highly contrasting colours between the nylon and the cotton flock. The two processes create an unrepeatable effect, different and unique on each garment. The flock will wear off naturally with use, especially on rubbing spots. The addition of a special agent to the dyeing recipe makes the garment anti-drop.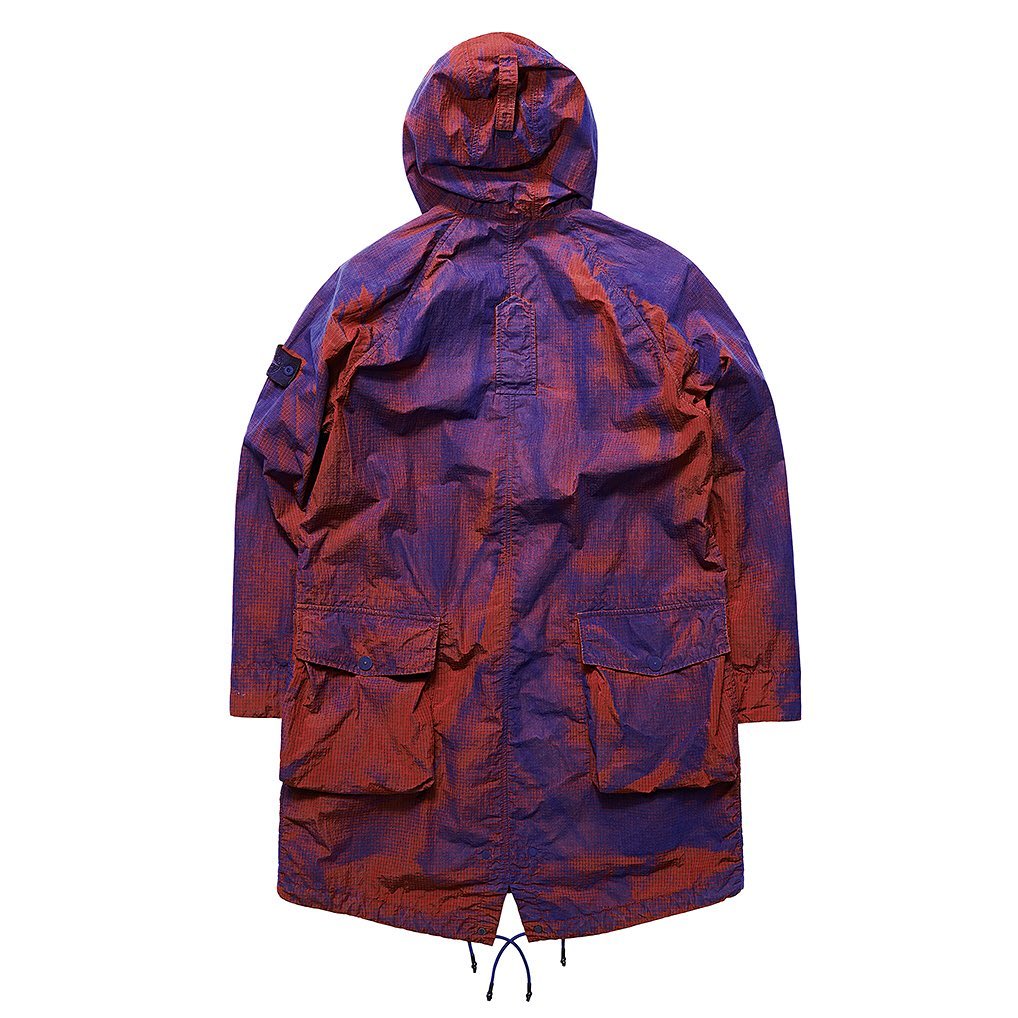 INFORMATION
For more information, visit the Stone Island website