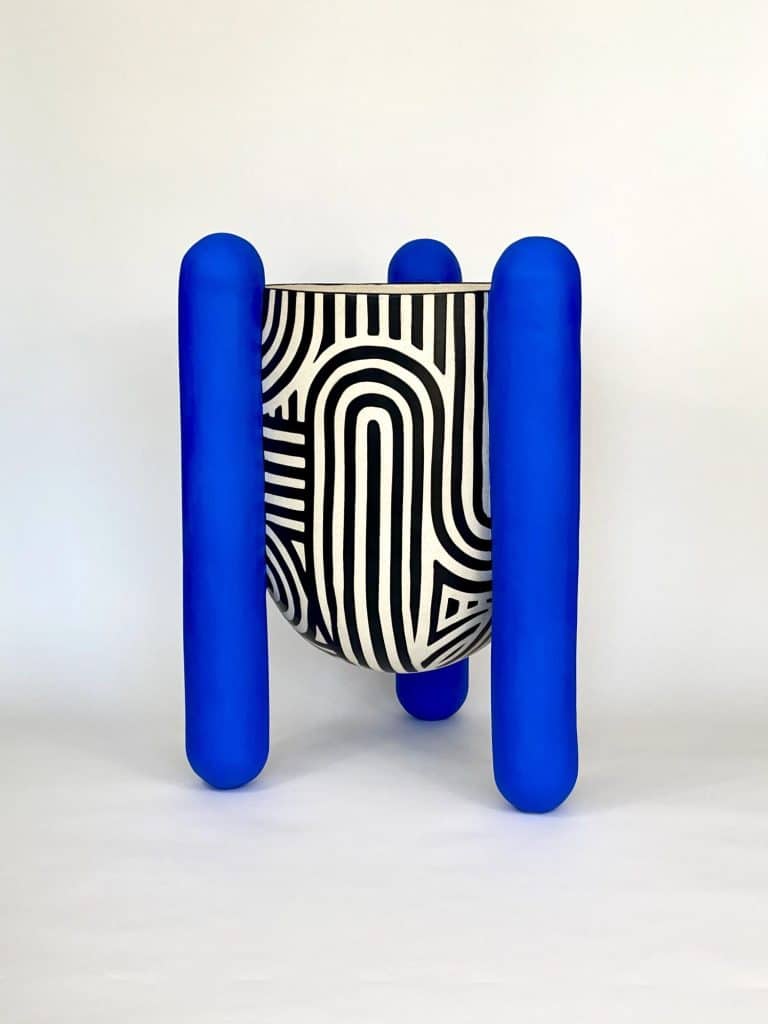 The Timpani Planter by Sunshine Thacker stands in defiance of the laws of gravity and the fiery stresses of the kiln gods.
It is a study in clean lines, the intersection of curved volumes, and the positive and negative space created by suspending one form above the ground. Timpani is a mysterious vessel for plants, a sculptural delight on its own, and a buzz-worthy addition to any outdoor space. Whether finished plainly or adorned in the delightful Le Freak glazing pattern, Timpani becomes an amusing conversation piece and turns the idea of conventional outdoor planters on their heads.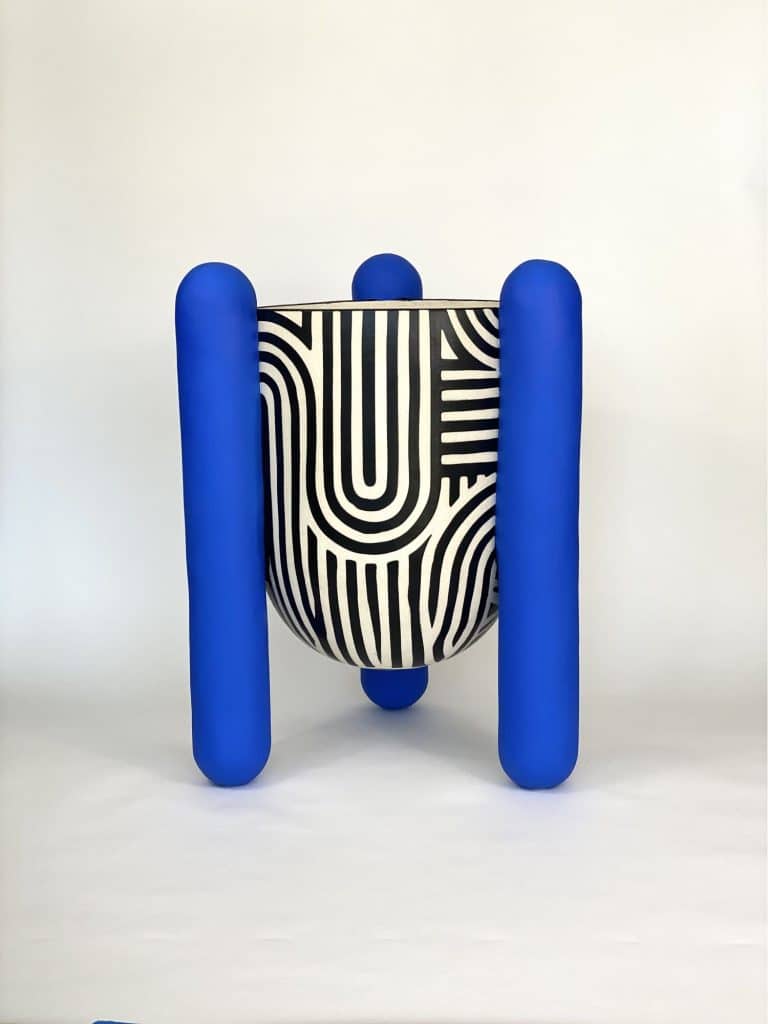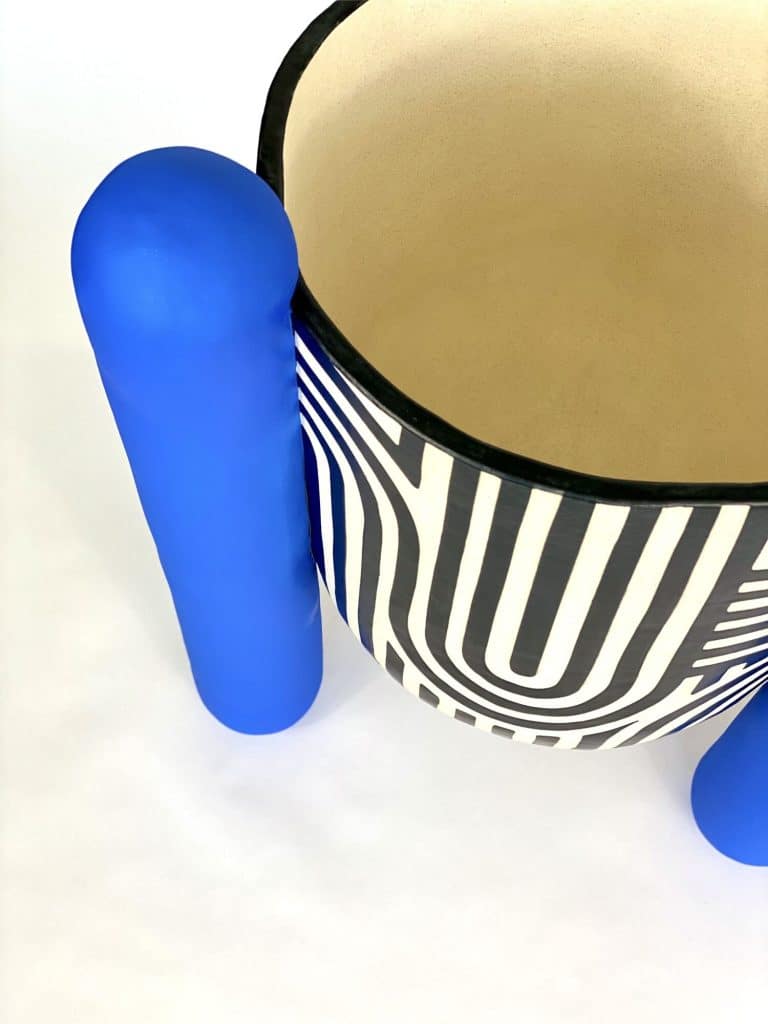 Sunshine Thacker is a self-taught ceramics artist and designer. She studied architecture at Texas A&M University and pursued a career in commercial real estate development. After 15 years of navigating lawyers, liars, and leeches, she ditched her conventional career for a clay-covered existence, the results naturally reflect her exuberant swing-for-the-fences spirit.
INFORMATION
All images with courtesy of Sunshine Thacker