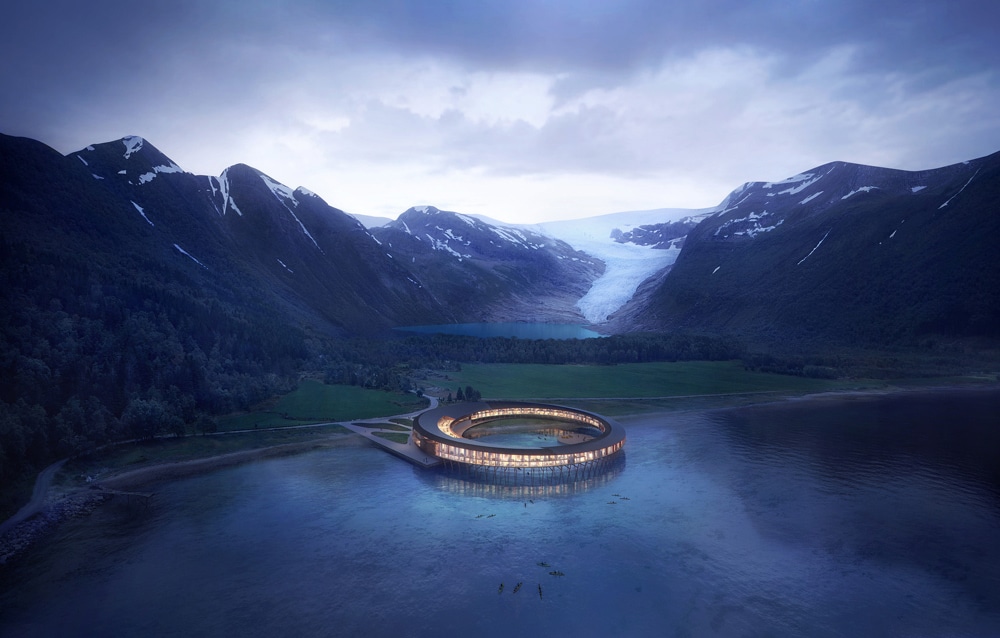 "Svart" is the answer to the dream of having all the comforts and luxury that a great city offers.
But, being on the Arctic Circle, and in a structure that does not harm the delicate ecosystem that surrounds you. The Norwegian studio Snøhetta developed the concept of "Svart" with three other companies. Arctic Adventures Tours of Norway, which makes trips on sleighs pulled by Siberian Husky; and "hunts to the northern lights," which are excursions to see the aurora borealis. The other two companies are the engineering and consulting firm, also from Norway, Asplan Viak and the Swedish international construction company, Skanska.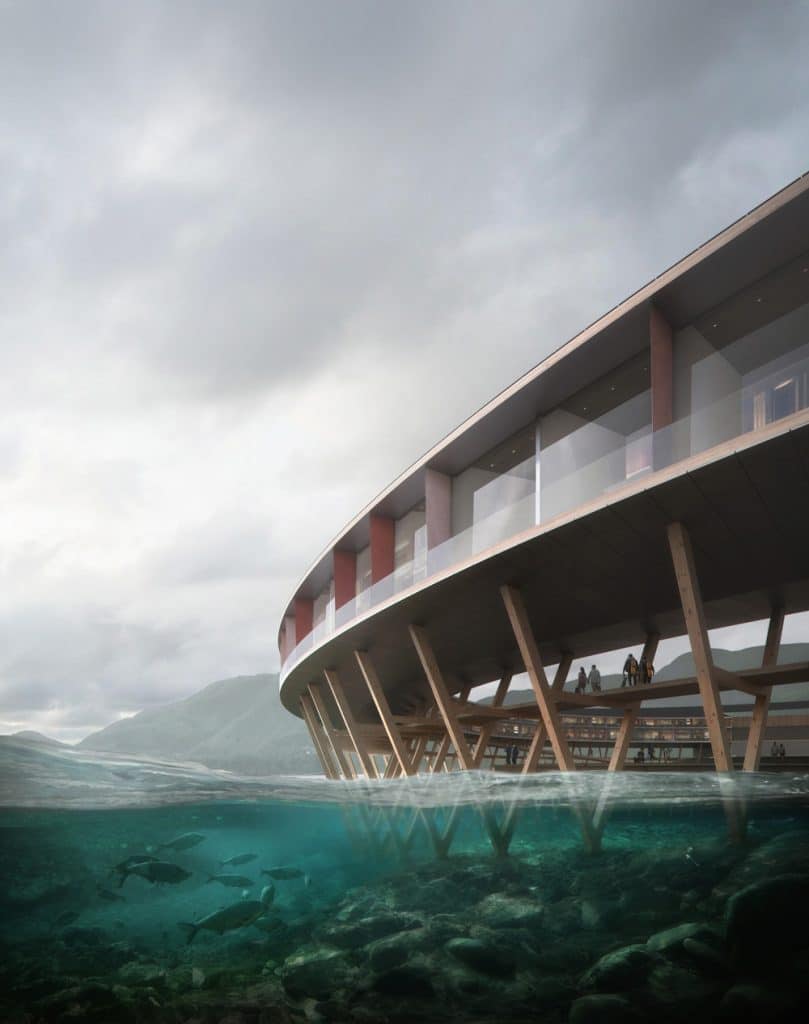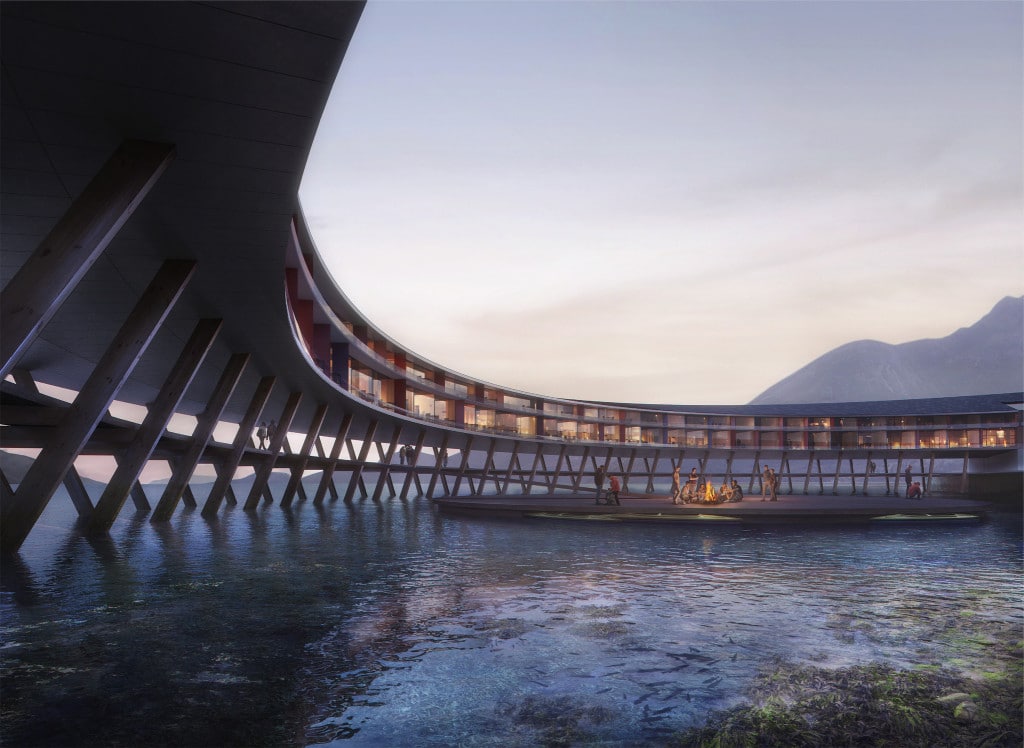 The result is an ecological building on the Arctic Circle, with the technological comforts that the 21st Century offers. It does so, with an energy efficiency of 85% greater than other similar structures, in addition to producing a large percentage of the energy it consumes. To achieve these objectives they created a circular structure that uses the traditional wisdom of the area, expressed in the "fiskejell" where the fish was dried; and in the "rorbue", the temporary house built by the Norwegian fishermen. These notions added to a strategic location, solar panels and facades that repel solar heat makes "Svart" a successful concept.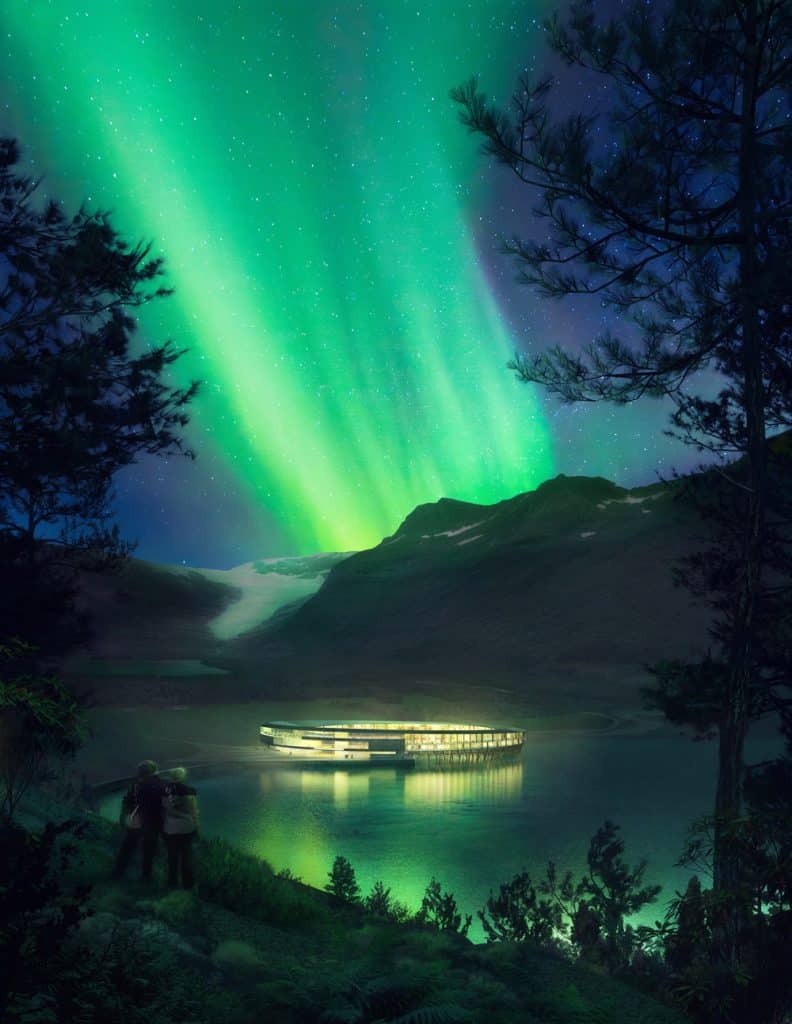 All images: Snøhetta