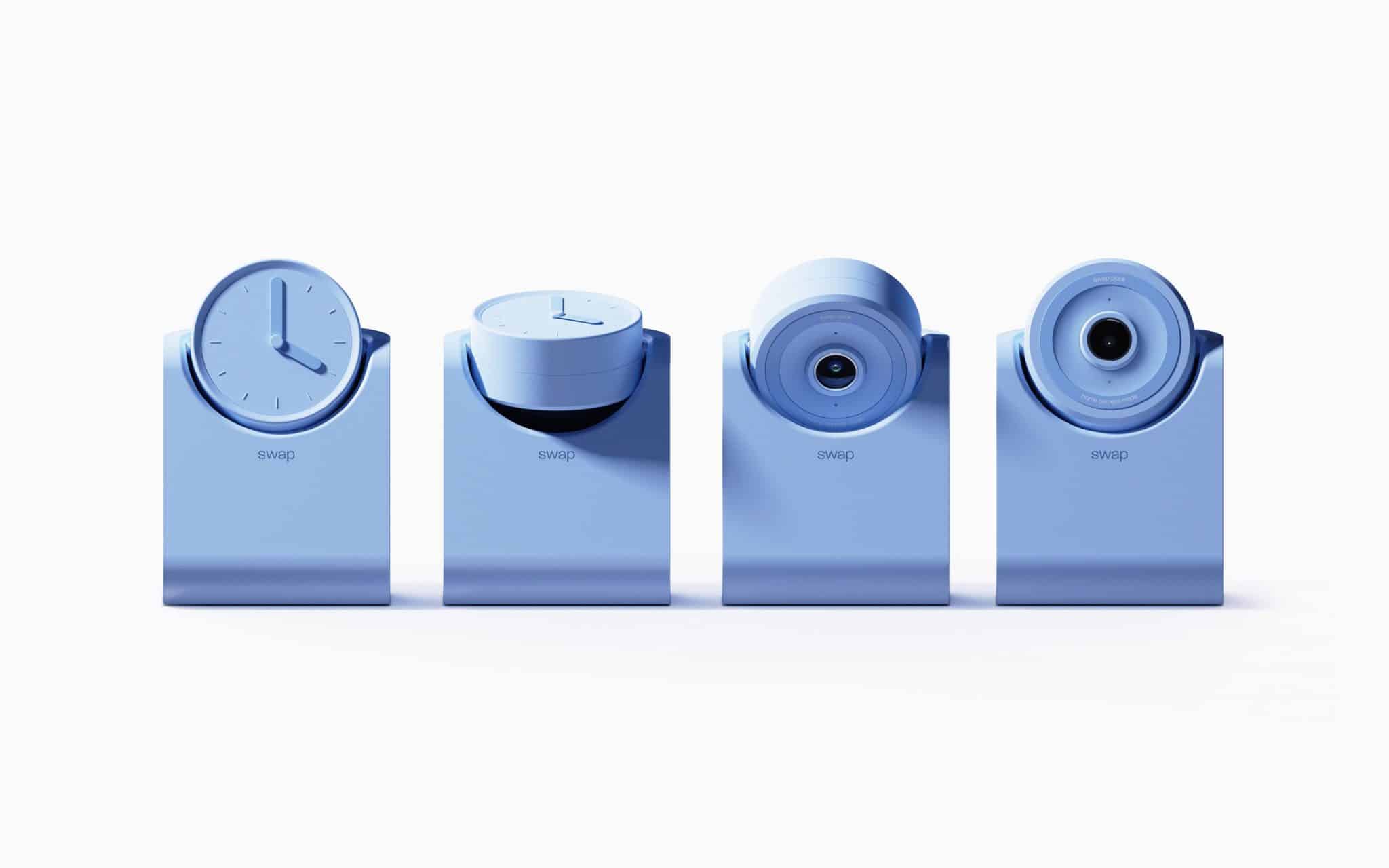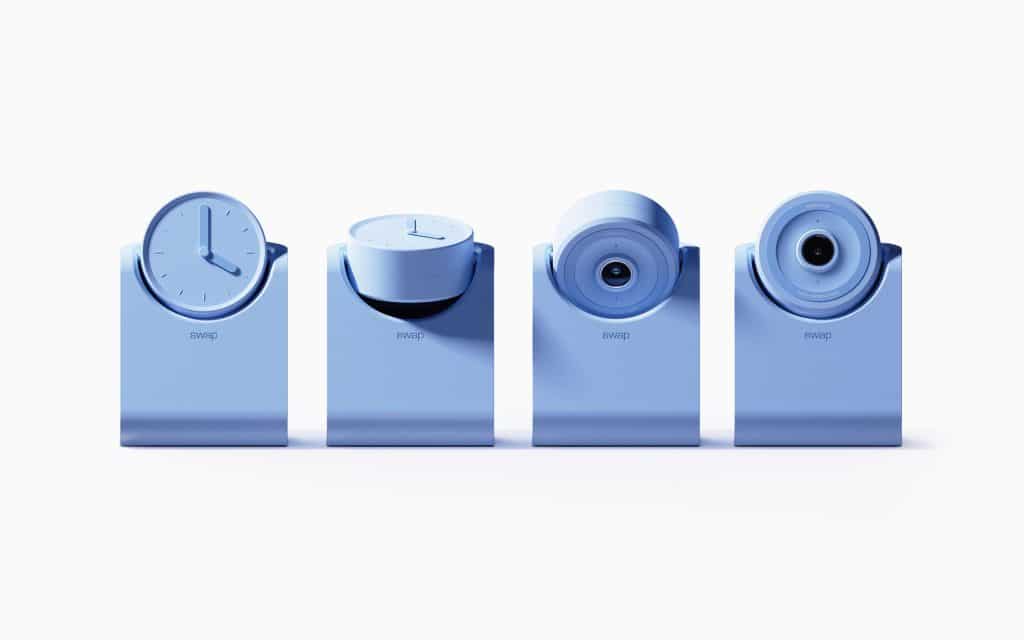 Are you tired of cluttered spaces filled with objects that only serve one purpose? Meet Swap Camera, an innovative design by Jungmin Park, a Seoul-based designer. It combines the functionality of a clock and a camera in one sleek device that adapts to your lifestyle.
The inspiration behind Swap Camera is simple. When you leave your house, a clock has no one to show the time to, and a home camera has no need to monitor the house. That's where Swap Camera comes in – it automatically switches between clock and camera mode based on your location, providing you with what you need when you need it.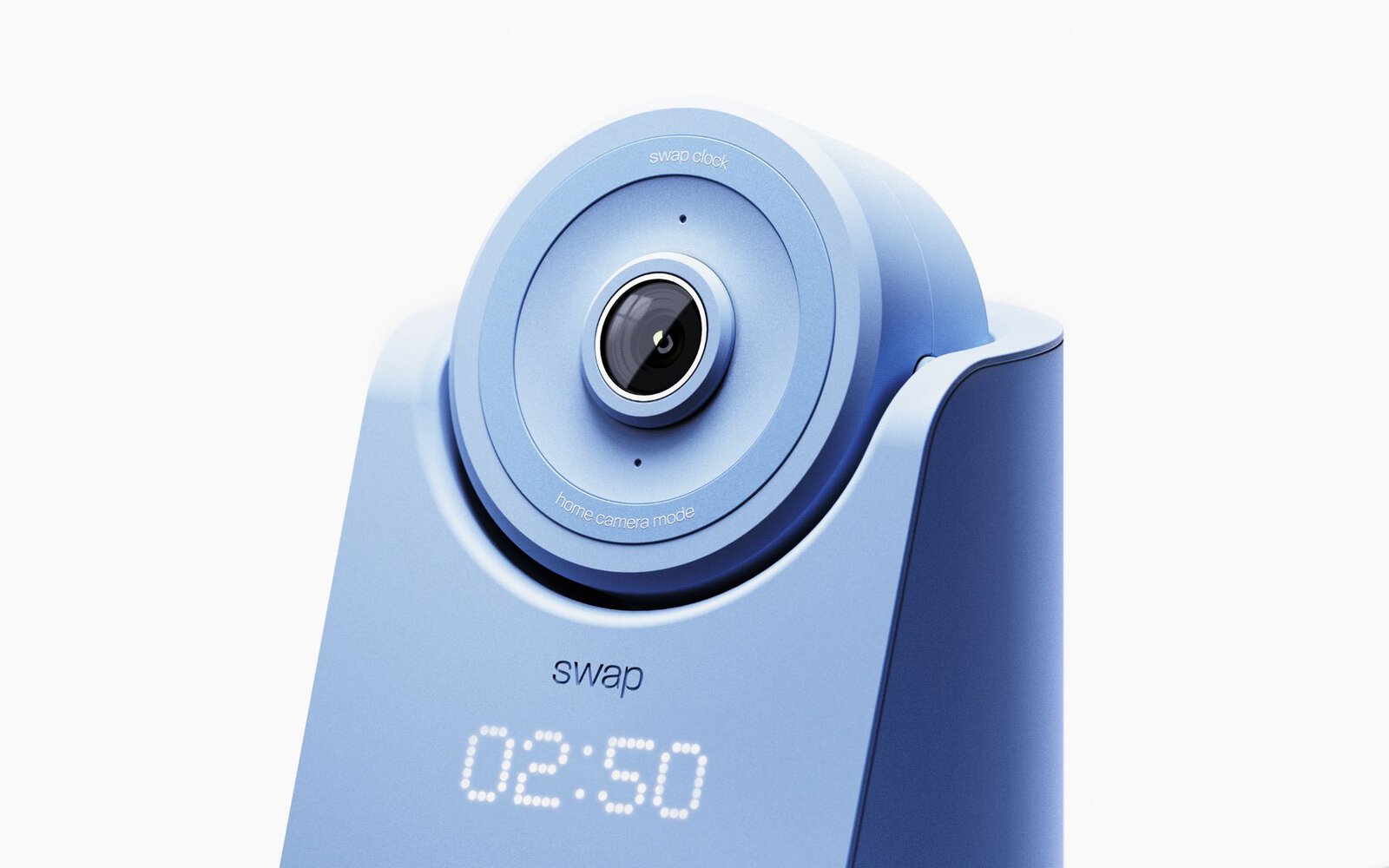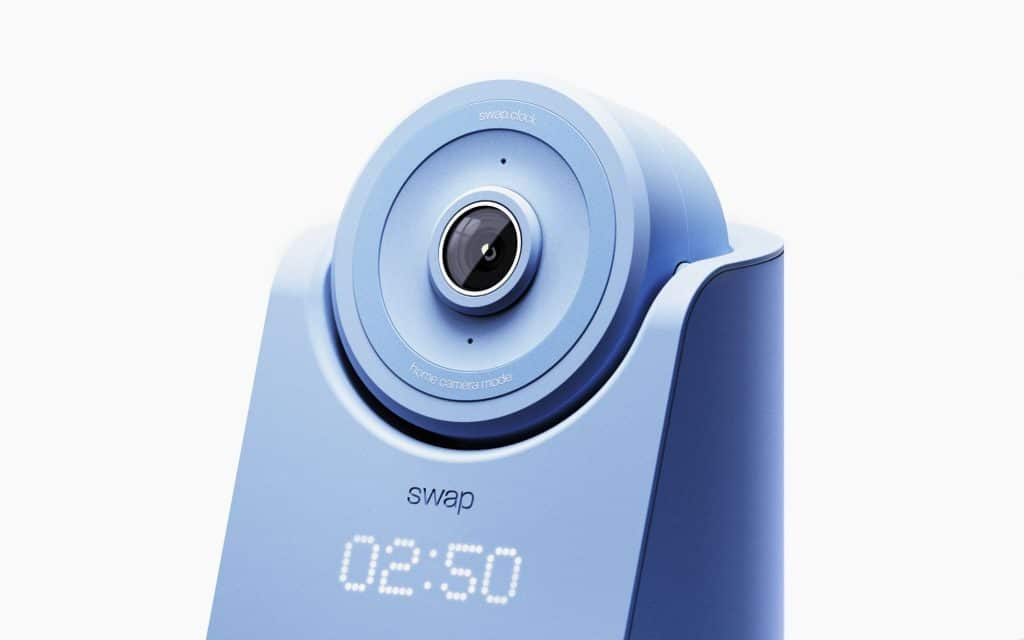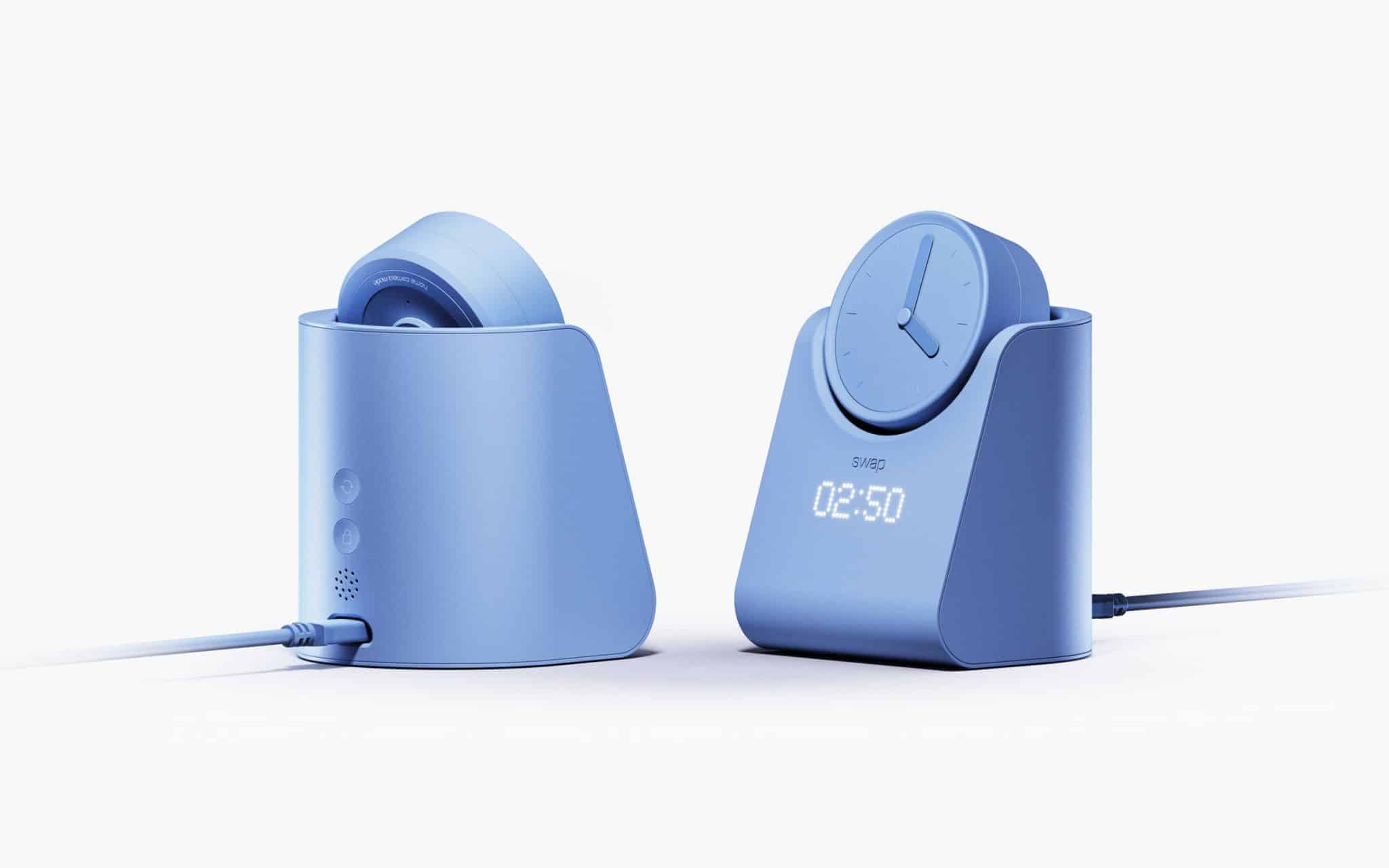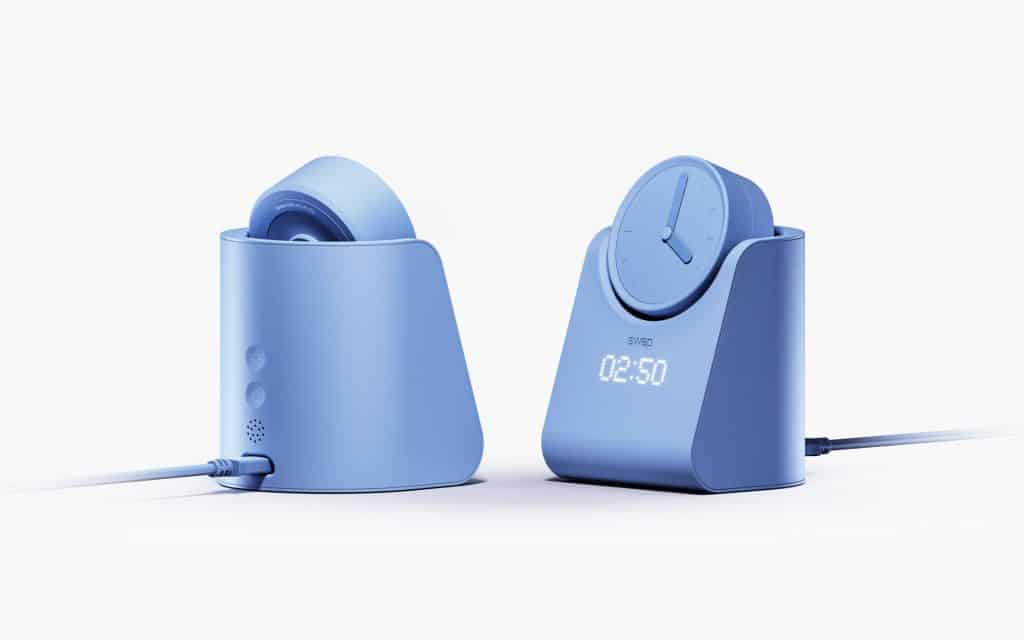 The device is easy to use. It features a watch on the front and a camera on the back. By default, it functions as a clock, but once you leave your home, it automatically switches to camera mode. Plus, you can pair it with your schedule, so it reminds you of your upcoming appointments.
If you prefer, you can also lock the device to work in one specific mode using the switch button and lock button on the back. A notification sound will inform you of the switch. But Swap Camera isn't just functional – it's also aesthetically pleasing. Available in red, blue, cream, and dark grey, it's a beautiful addition to any room. At the End, To cluttered spaces and hello to Swap Camera – the innovative design that combines two functions in one sleek device.