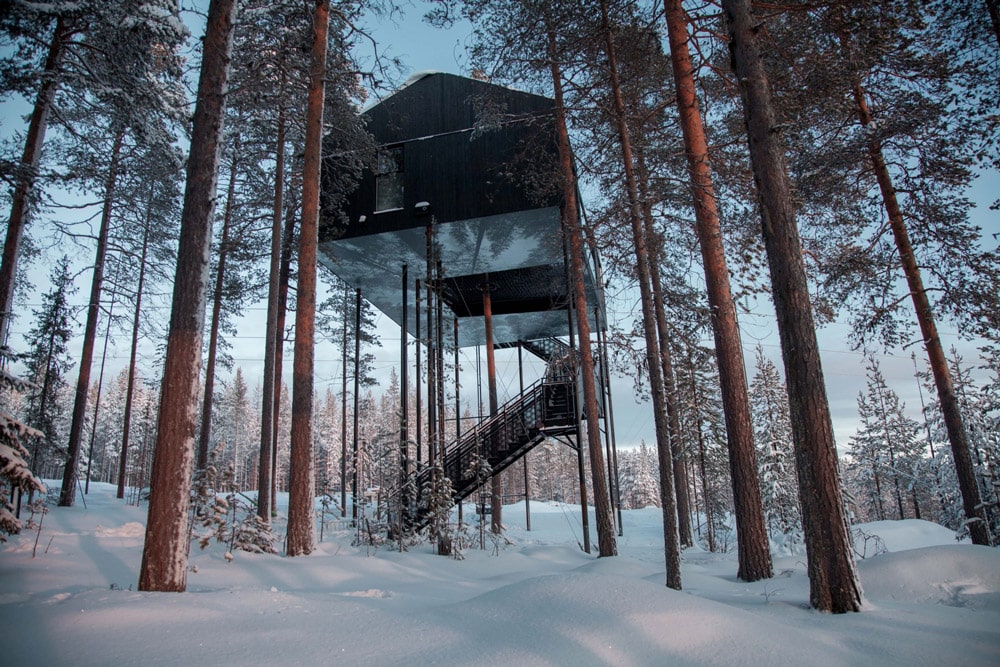 The "7th Room" is the space that Treehotel added to its housing complex, located in northern Sweden.
They are 12 x 8 meters that provide real immersive experience, within a Nordic pine forest. The construction follows the pattern of the traditional Nordic cabins. The facade of pine wood; ash floors. The walls are made with birch plywood panels. The effect achieved is a contrast with the interior clarity and the tones of the forest. "7th Room", thanks to being ten meters high, allows the view to cross the treetops until it empties into the Lule river. The windows that allow the visual cancels, almost completely, the separation between the interior and the exterior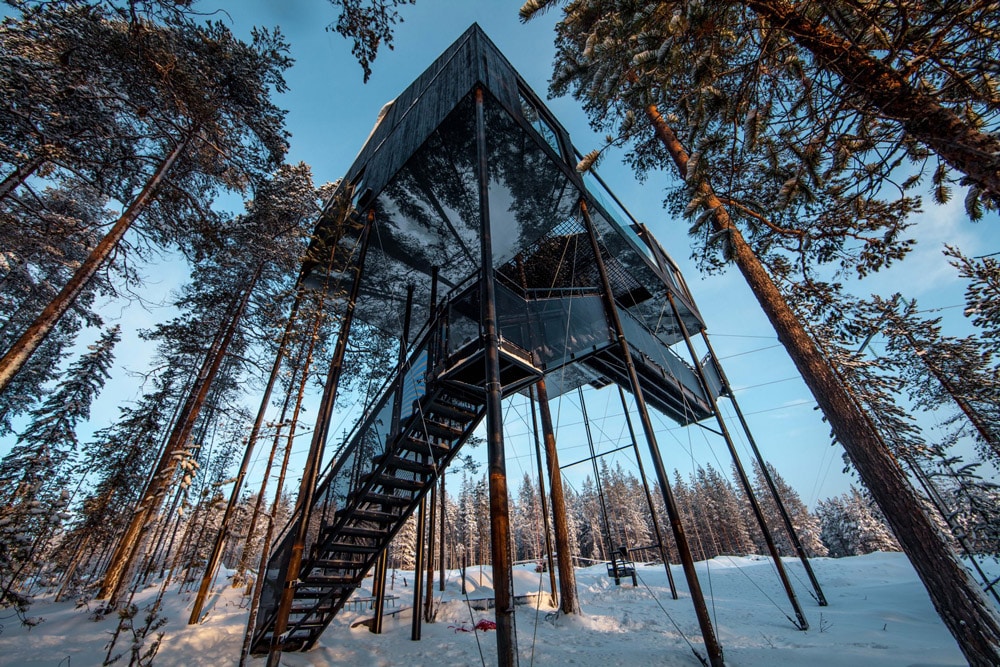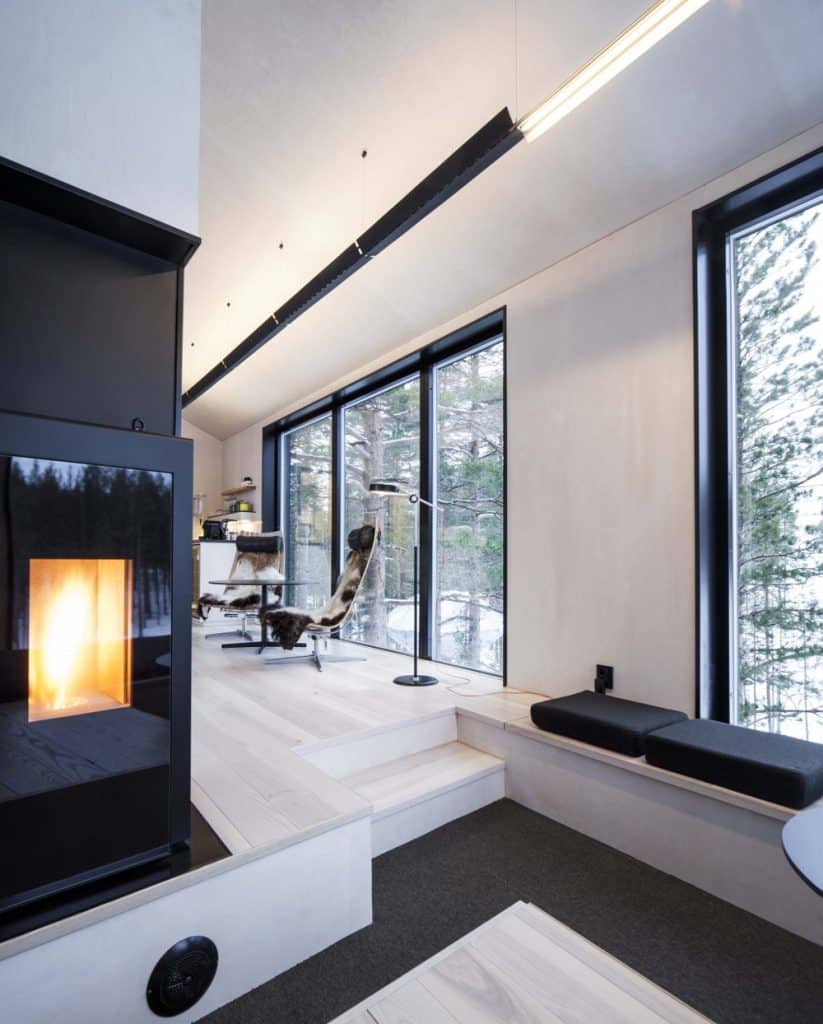 One of the most striking attractions of "7th room" is a net raised at high altitude, which allows you to relax with a feeling of being floating among the branches of trees. With the intention that nature is always close to guests, the shared spaces of the house are connected to the outside. With that intention, there is a large window that looks to the north and allows, on clear days, to observe the northern lights.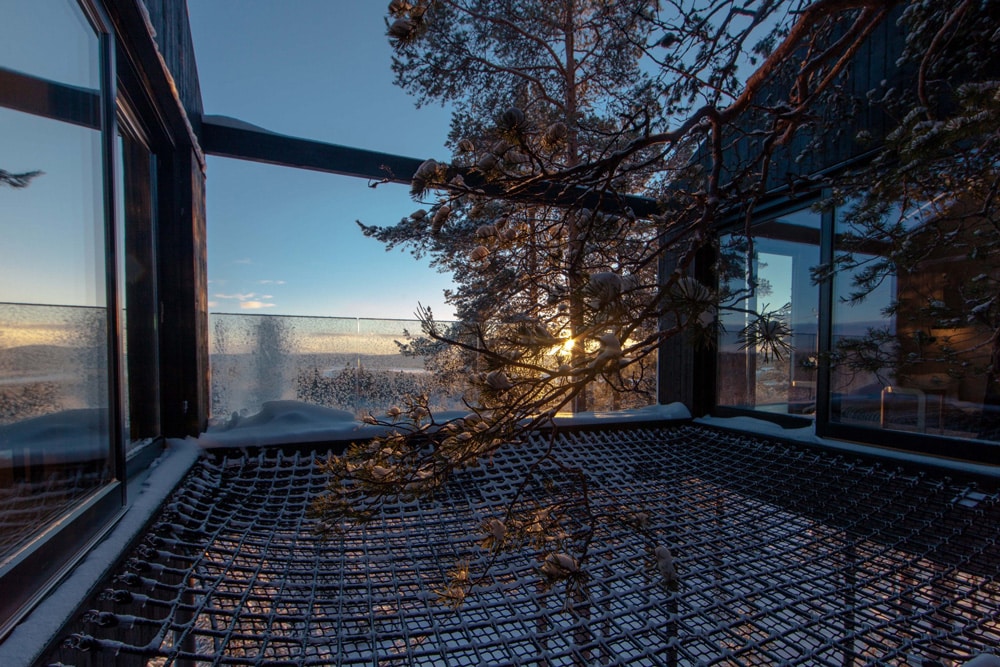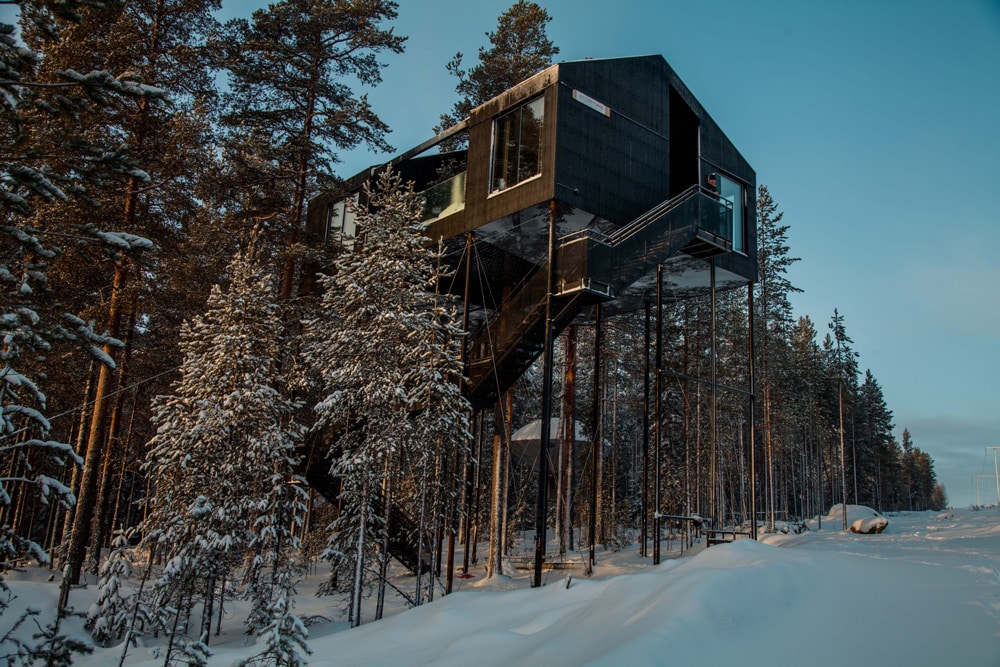 All images: Snøhetta