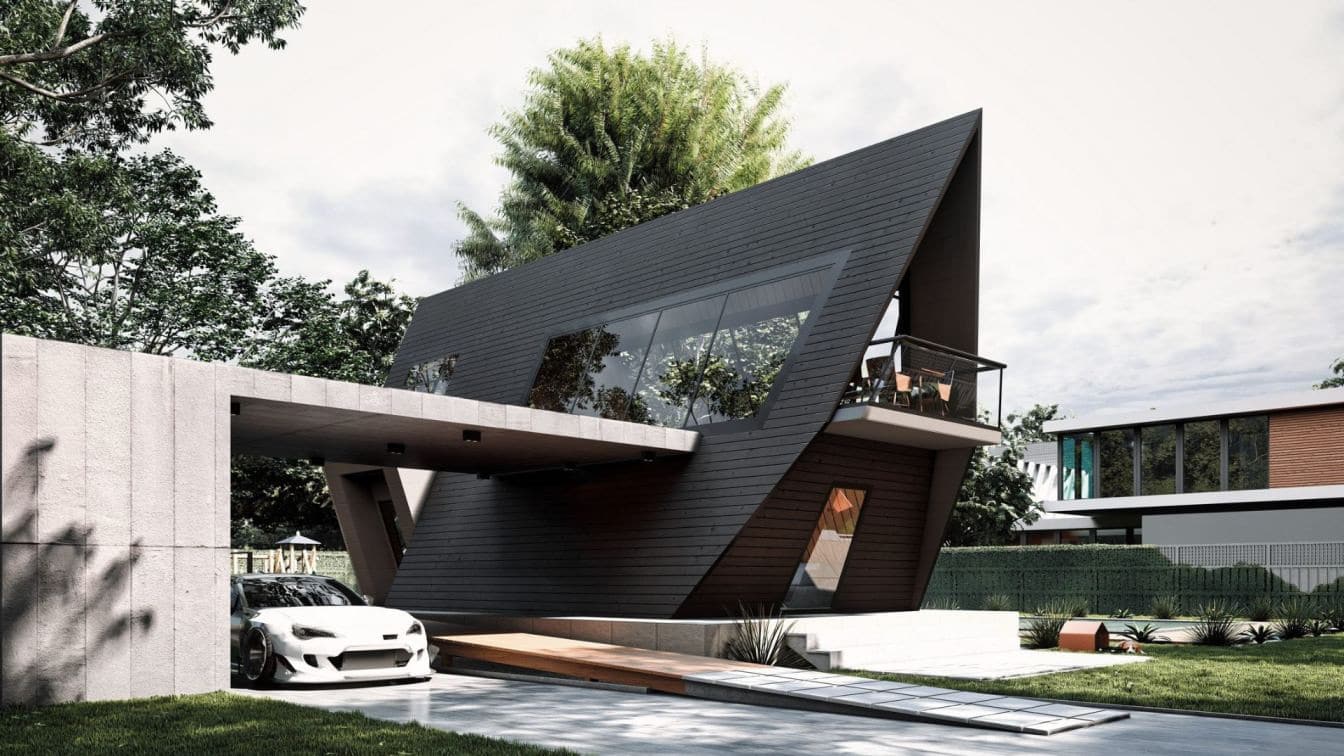 Rabbani Design, led by Principal Architect Mohammad Hossein Rabbani Zade, presents "The Black Sail," a remarkable architectural masterpiece that redefines the concept of residential living. Situated in Iran and designed as a private residence, this conceptually designed A-frame cabin embodies a unique and striking shape that seamlessly combines elegance with functionality.
The Black Sail cabin immediately captivates viewers with its bold and modern design. The sleek black metal panels adorning the exterior not only enhance its striking appearance but also provide durability and weather resistance. Nestled within a meticulously planned garden, the cabin harmonizes perfectly with its surroundings.
The outdoor living area within the garden offers a spacious retreat for entertainment and relaxation, complete with a central fireplace for cozy evenings. A pergola extending from the cabin's side provides shade and refuge from the sun's rays.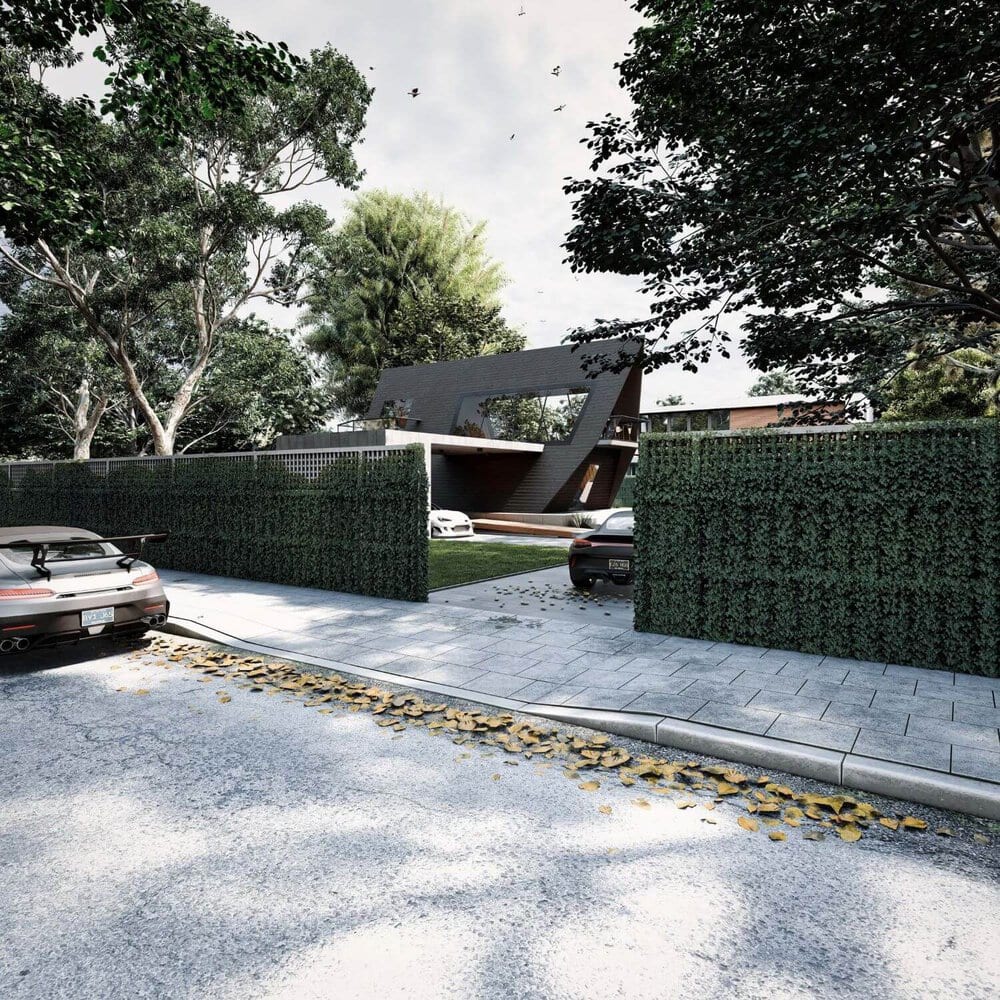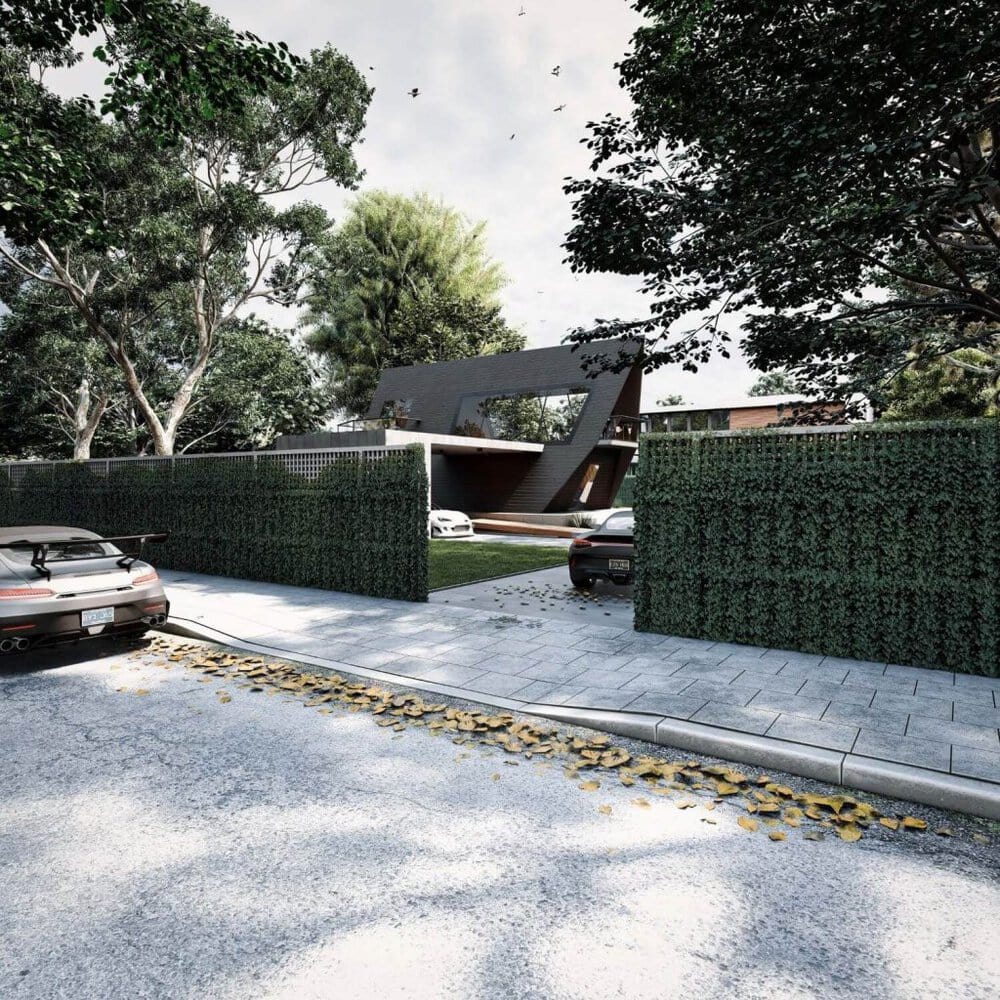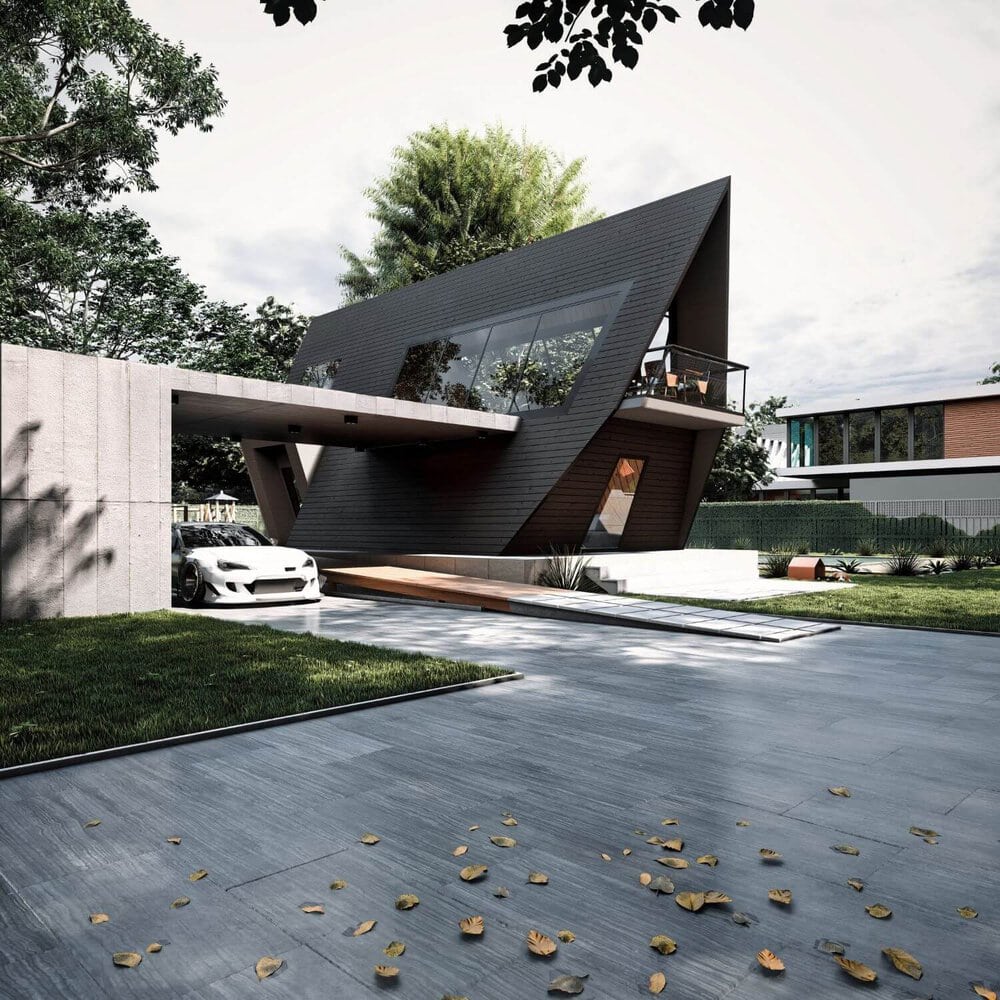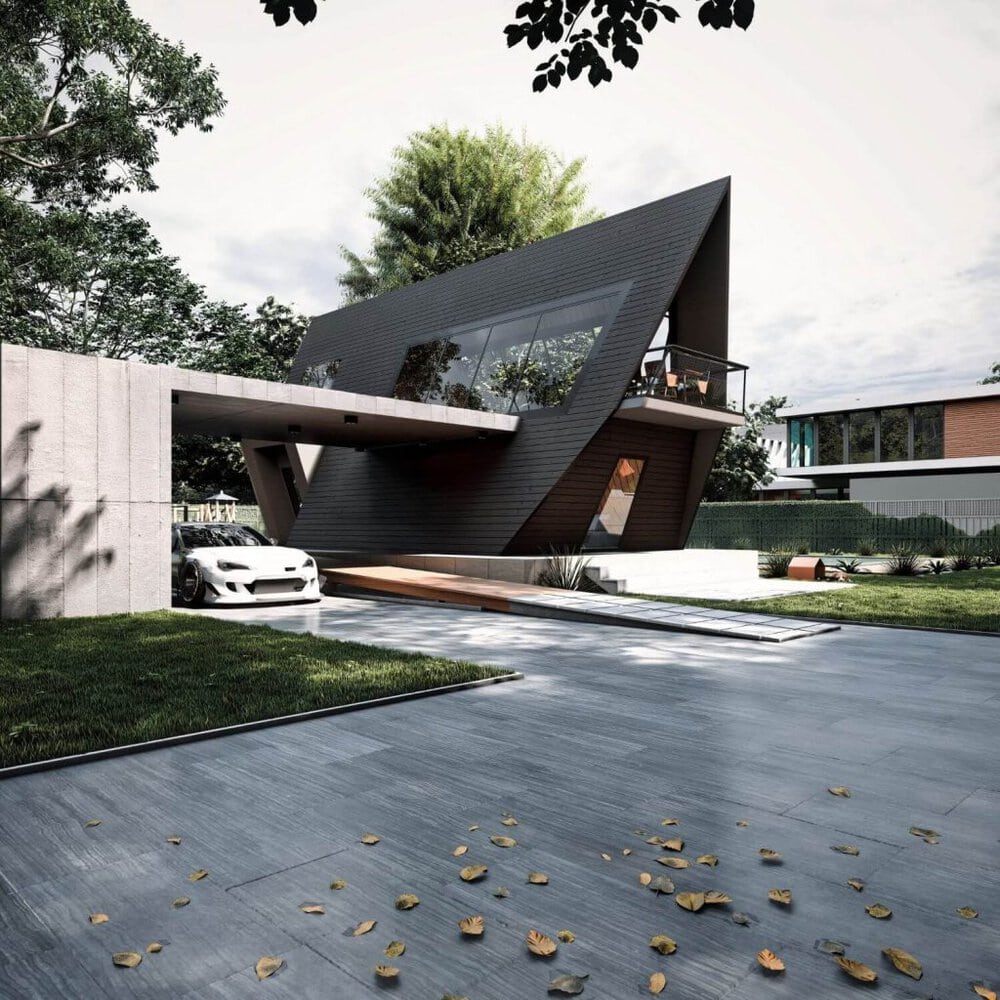 Stepping inside, one is welcomed by a luminous and open space that exudes warmth and practicality. The main living area boasts a soaring ceiling, following the A-frame roof's pitch, creating an expansive and awe-inspiring atmosphere. Large windows flood the space with natural light while offering breathtaking views of the garden. The sleek and modern kitchen features high-end appliances and ample counter space for culinary endeavors.
Adjacent to the kitchen, a generously sized dining table invites gatherings with family and friends. One of the standout features of The Black Sail is its dedicated party area, complete with a well-appointed bar and ample seating for guests. This space is designed to cater to both formal events and casual get-togethers, providing a perfect venue for socializing.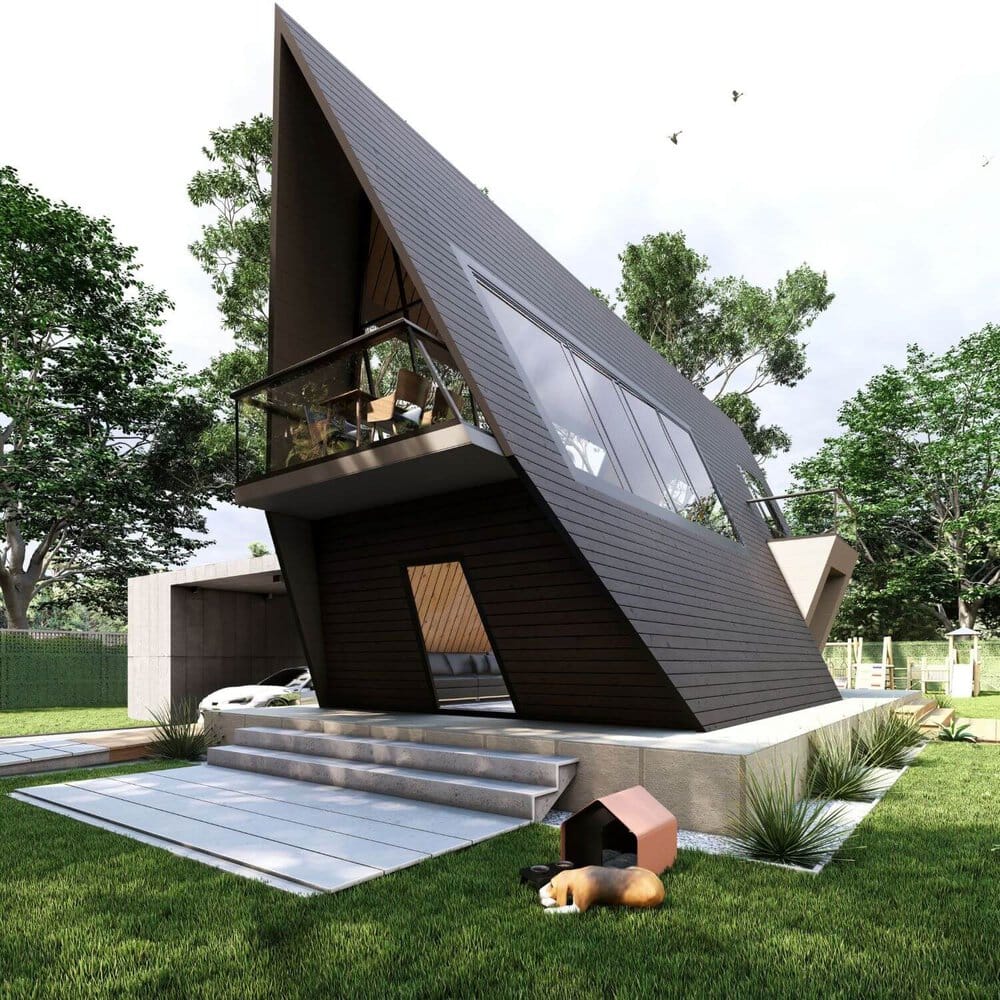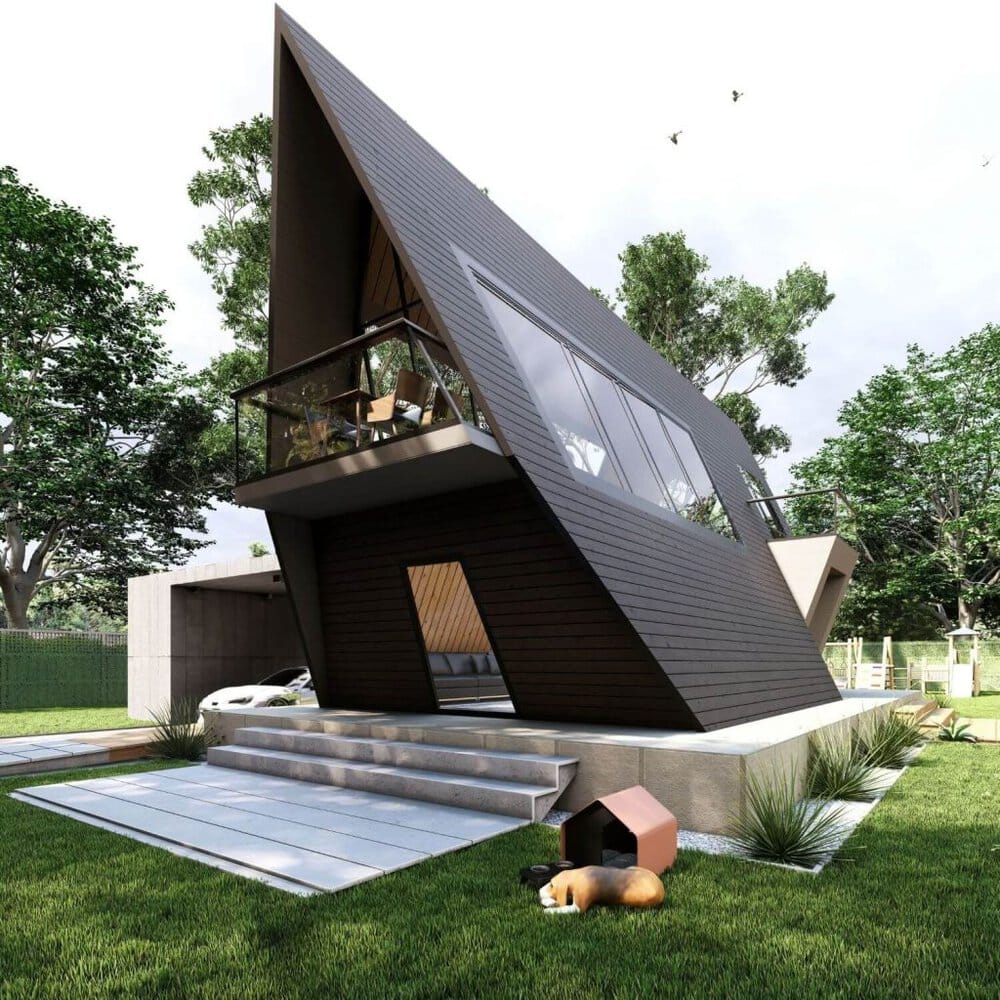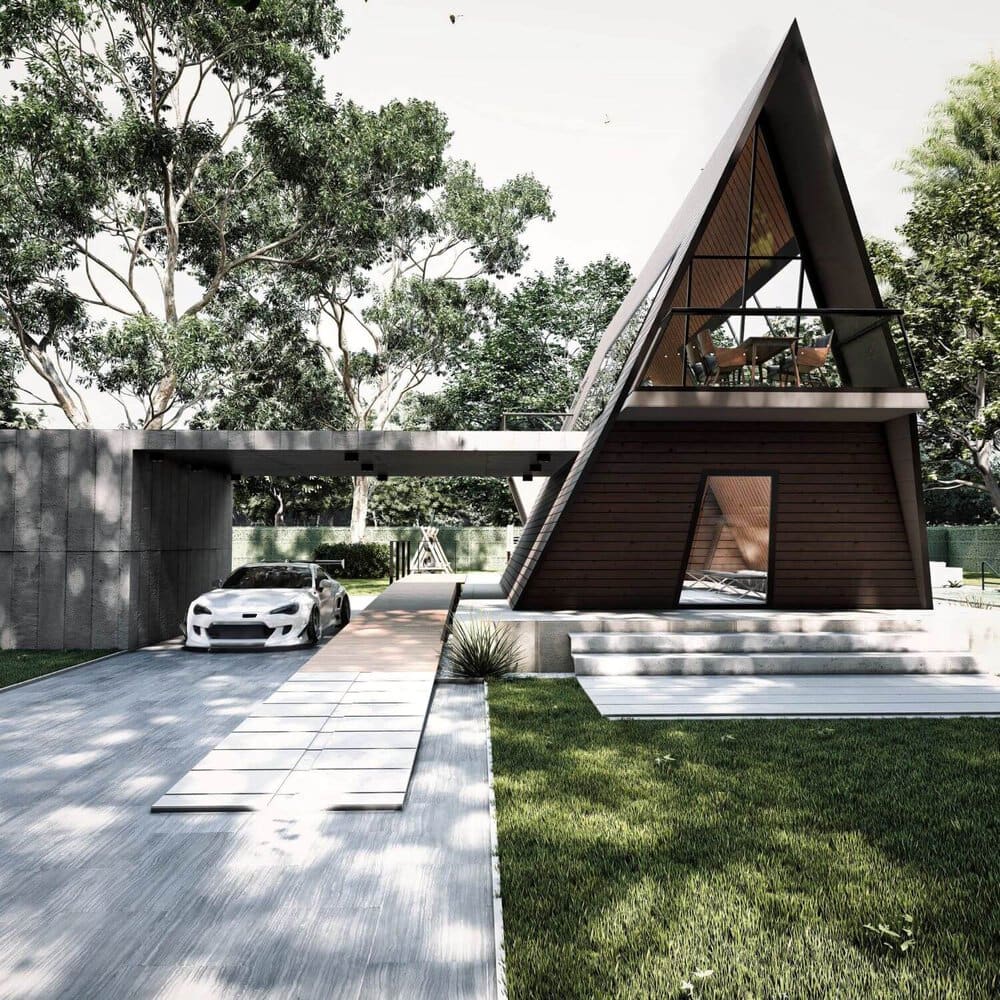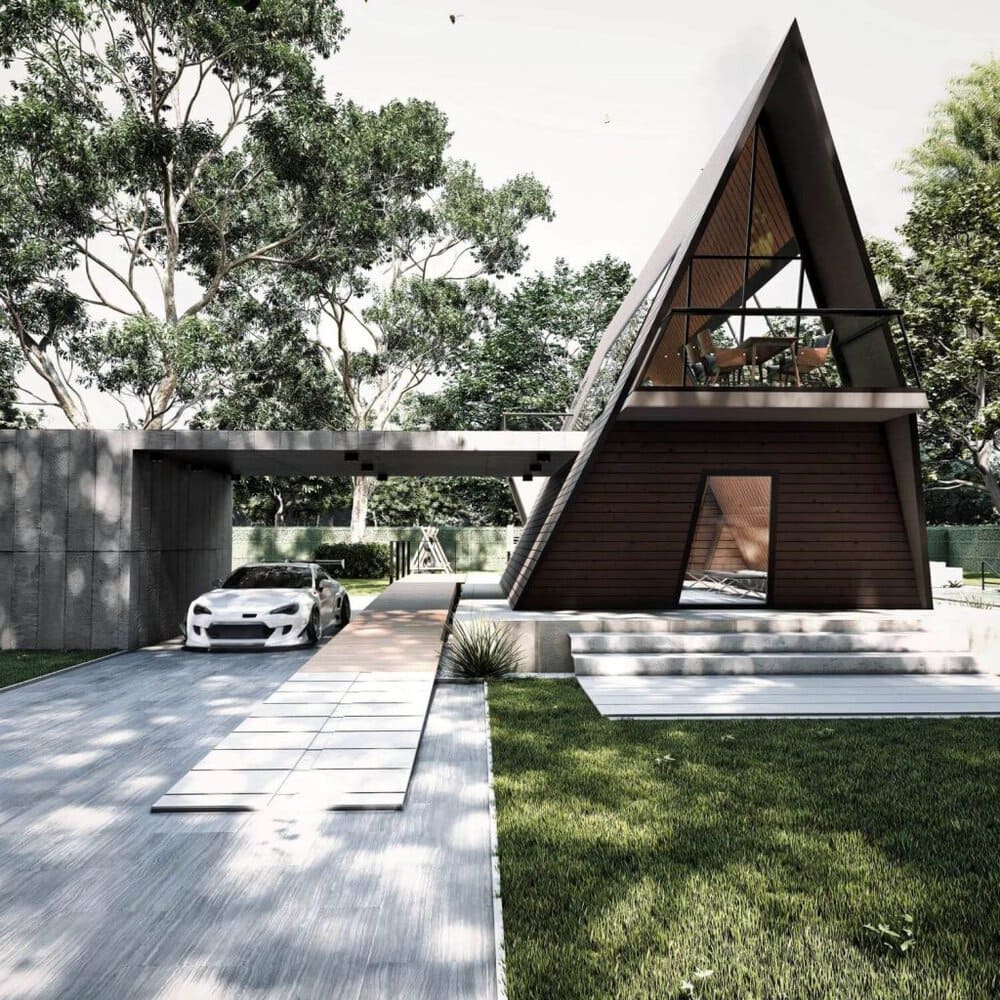 Additionally, the property includes an adjacent garage capable of accommodating up to three cars. The L-shaped garage, clad in concrete panels, harmonizes seamlessly with the overall aesthetic of the cabin, creating a cohesive and visually appealing composition.
The Black Sail A-frame cabin epitomizes contemporary architecture by flawlessly blending form and function. Its distinctive shape, set within a meticulously designed garden, creates a harmonious sanctuary that is both captivating and luxurious.
With its striking design, ample natural light, and well-appointed amenities, The Black Sail offers a truly exceptional and inspiring living experience.