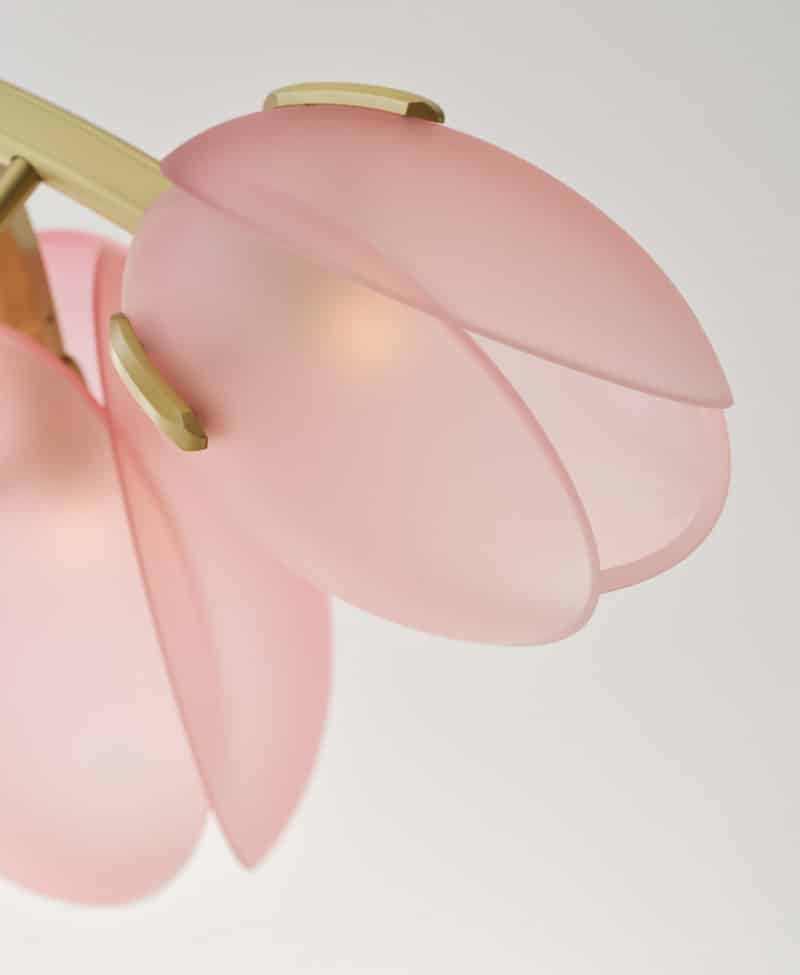 An exploration in botanical anatomy
Lilia is rooted in gentle organic forms rendered in handcrafted glass. The fixtures form soft, serpentine silhouettes, referencing the meticulous scientific glass specimens of the late 19th century.
Each bud is formed by three overlapping petals, designed with a soft sandblasted exterior and contrasting, mirror-polished interior. The resulting pieces are as diverse as the plant life they reference, available in a rainbow of colors and configurations.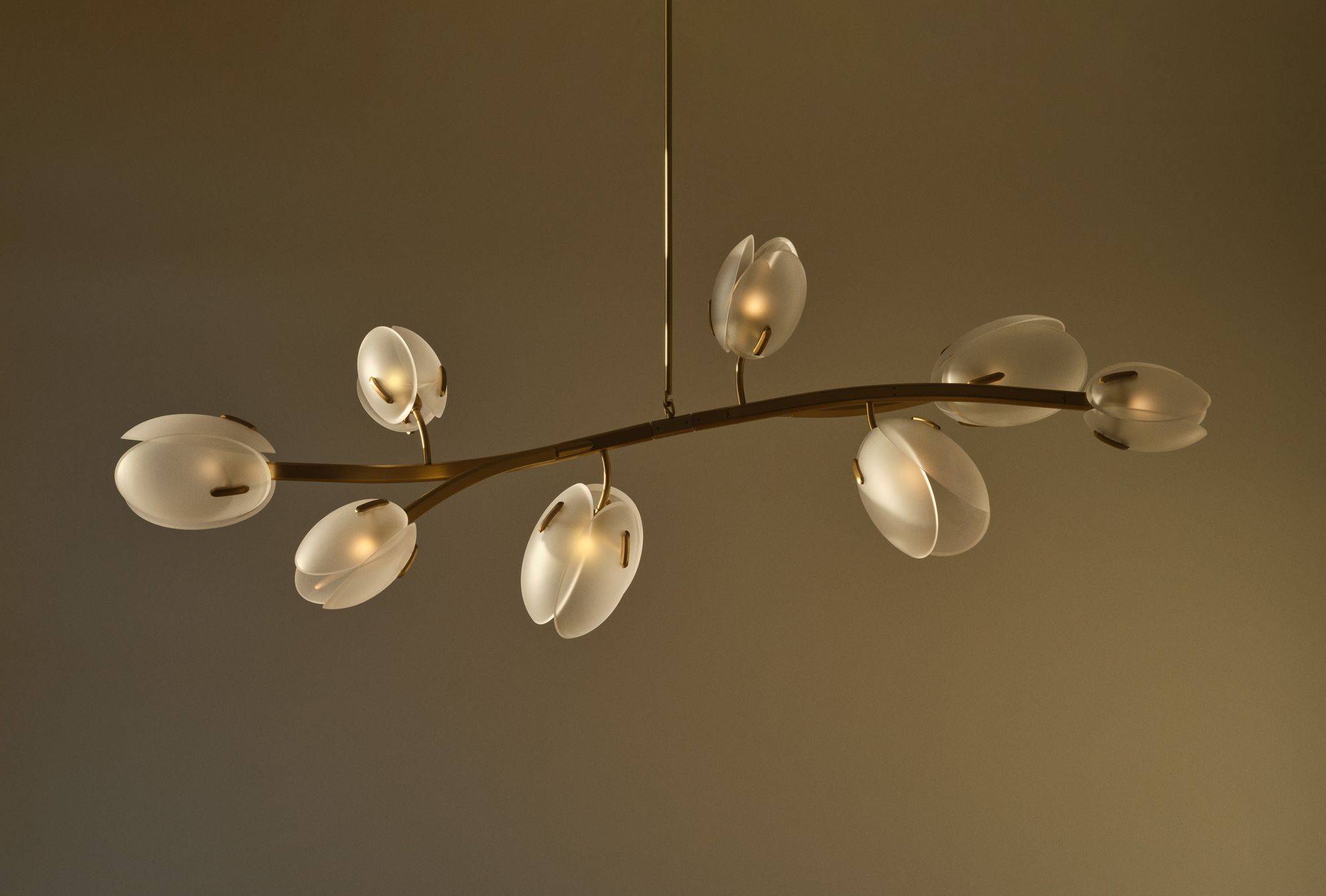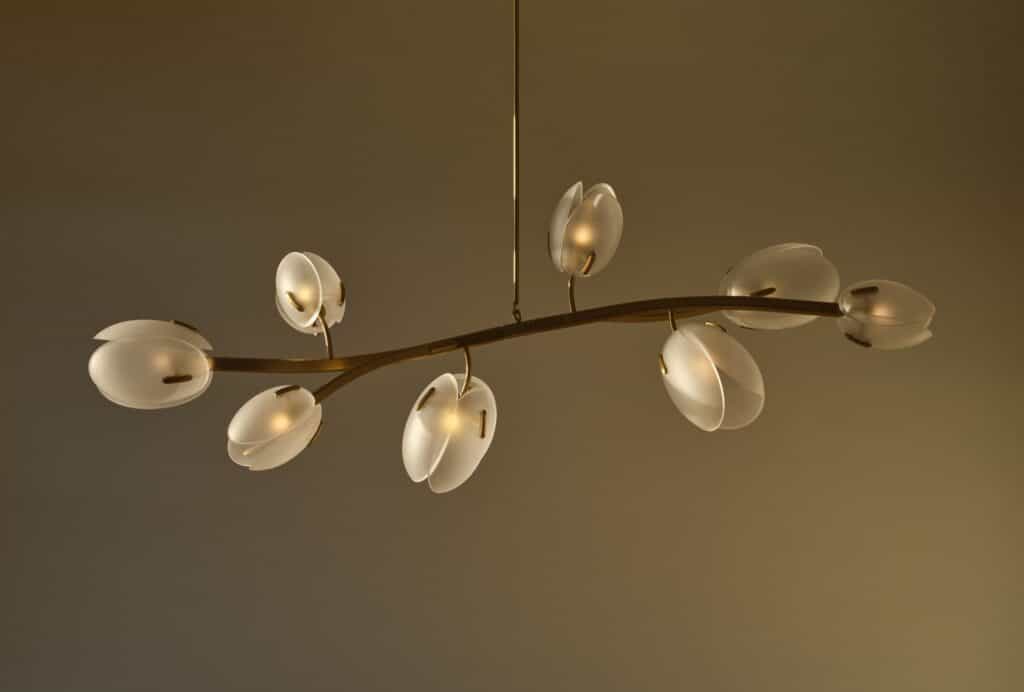 Lilia Chandelier 8.0
A soft, serpentine silhouette defines this chandelier, dotted with eight Lilia buds. The fixture is crafted from handblown glass petals, each with a soft sandblasted exterior and mirror-polished edge — a nod to the delicate texture of floral arrangements.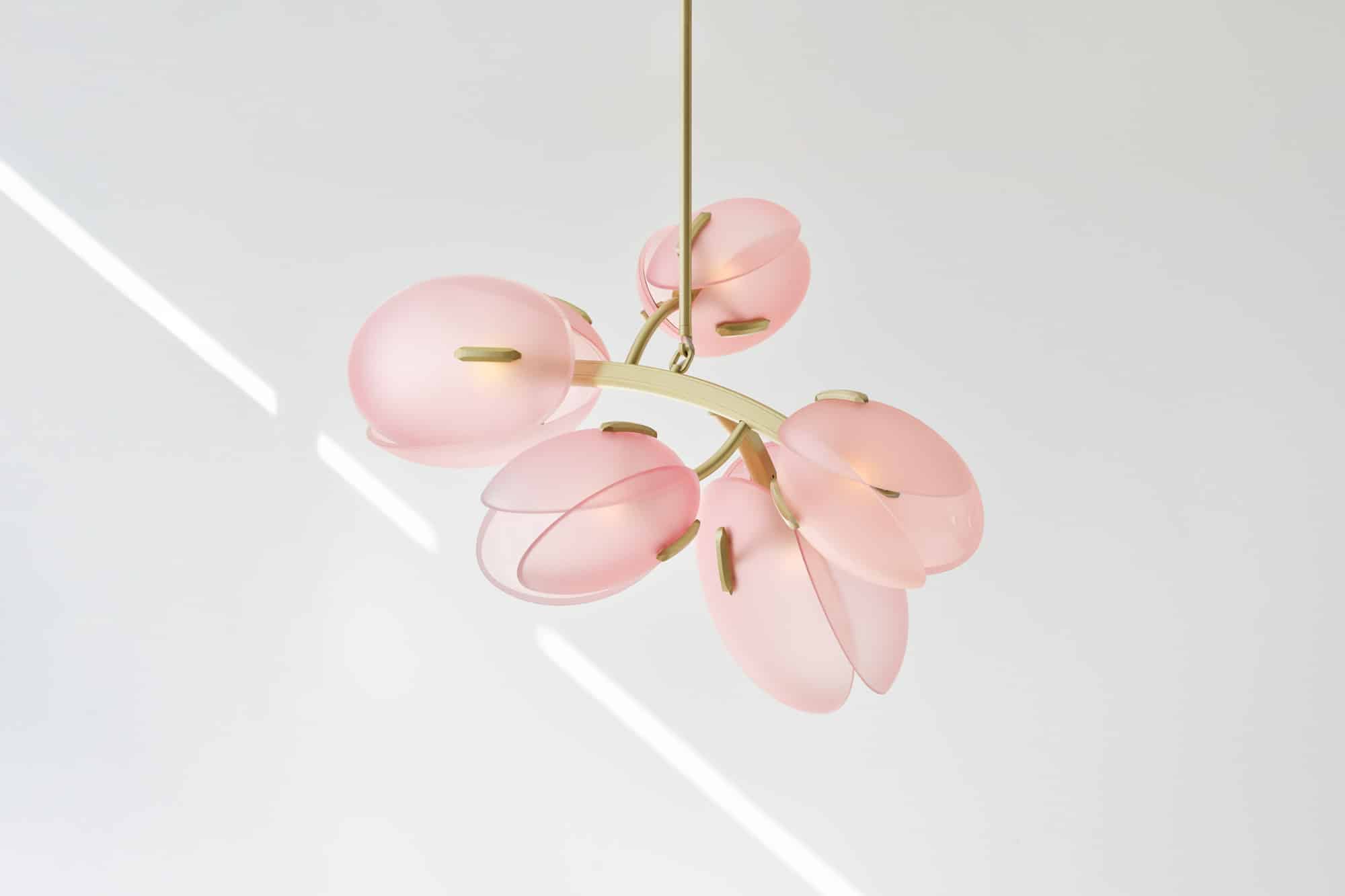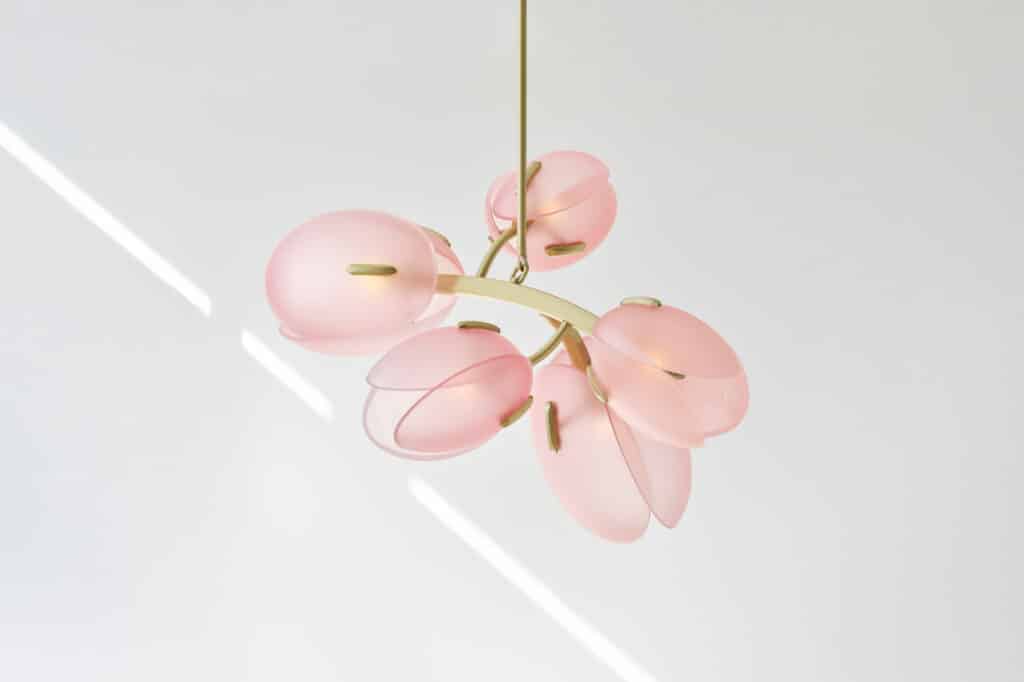 Lilia Chandelier 5.0
A burst of handblown glass petals define this carefully-balanced and dynamic fixture. Five Lilia buds in various sizes create a bouquet of texture — subtly contrasting the soft, sandblasted exterior of each petal with its mirror-polished edge and interior.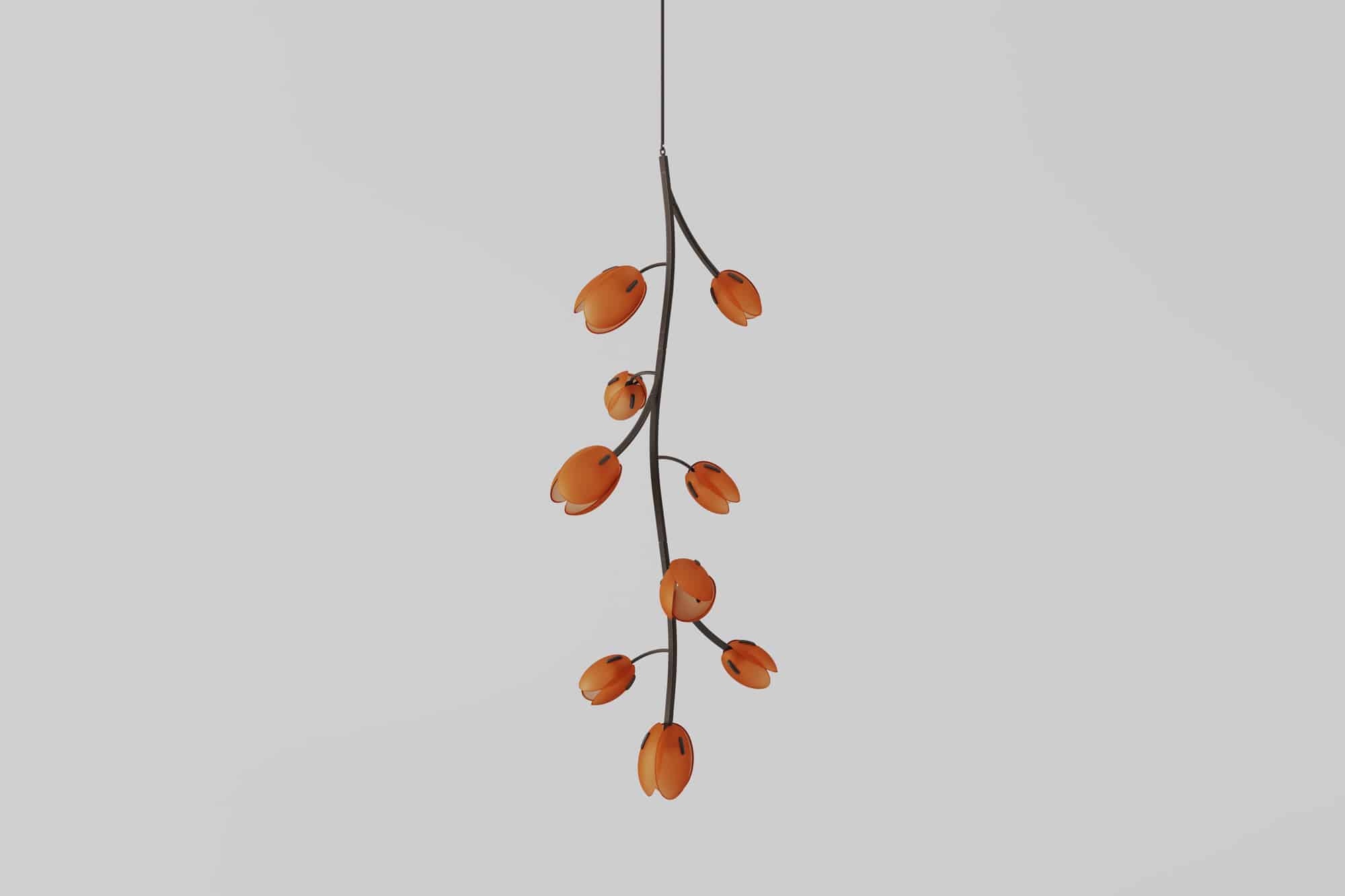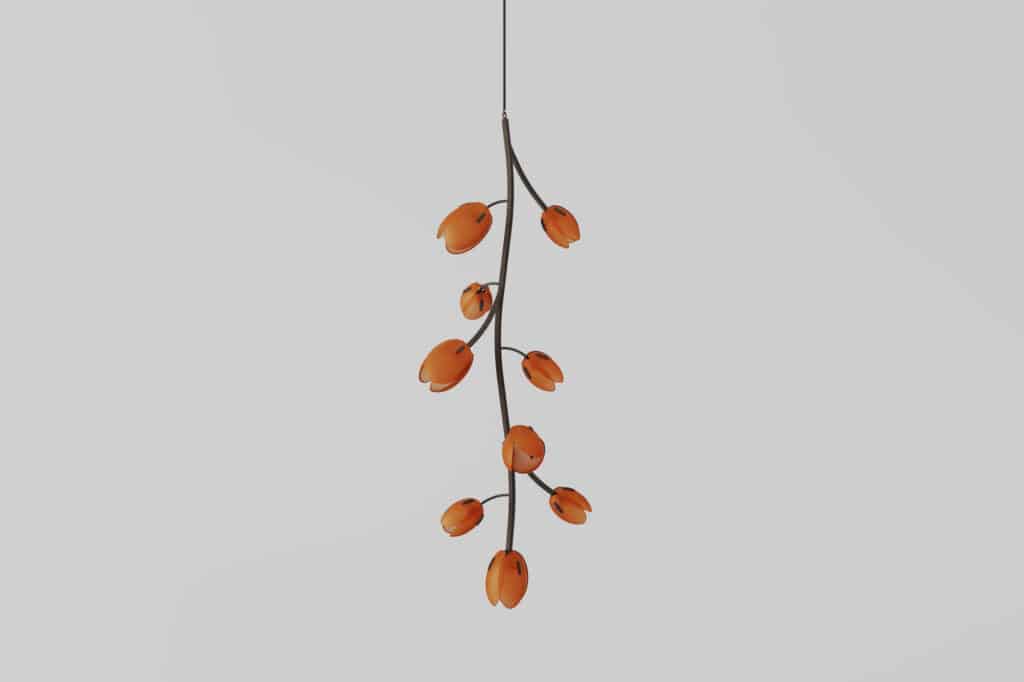 Lilia Borealis
The Lilia Borealis is an infinitely customizable length of handblown glass petals — shown here with nine buds in varying sizes. The fixture's sinuous silhouette can grow to span several stories, creating visual interest as each petal cascades downwards.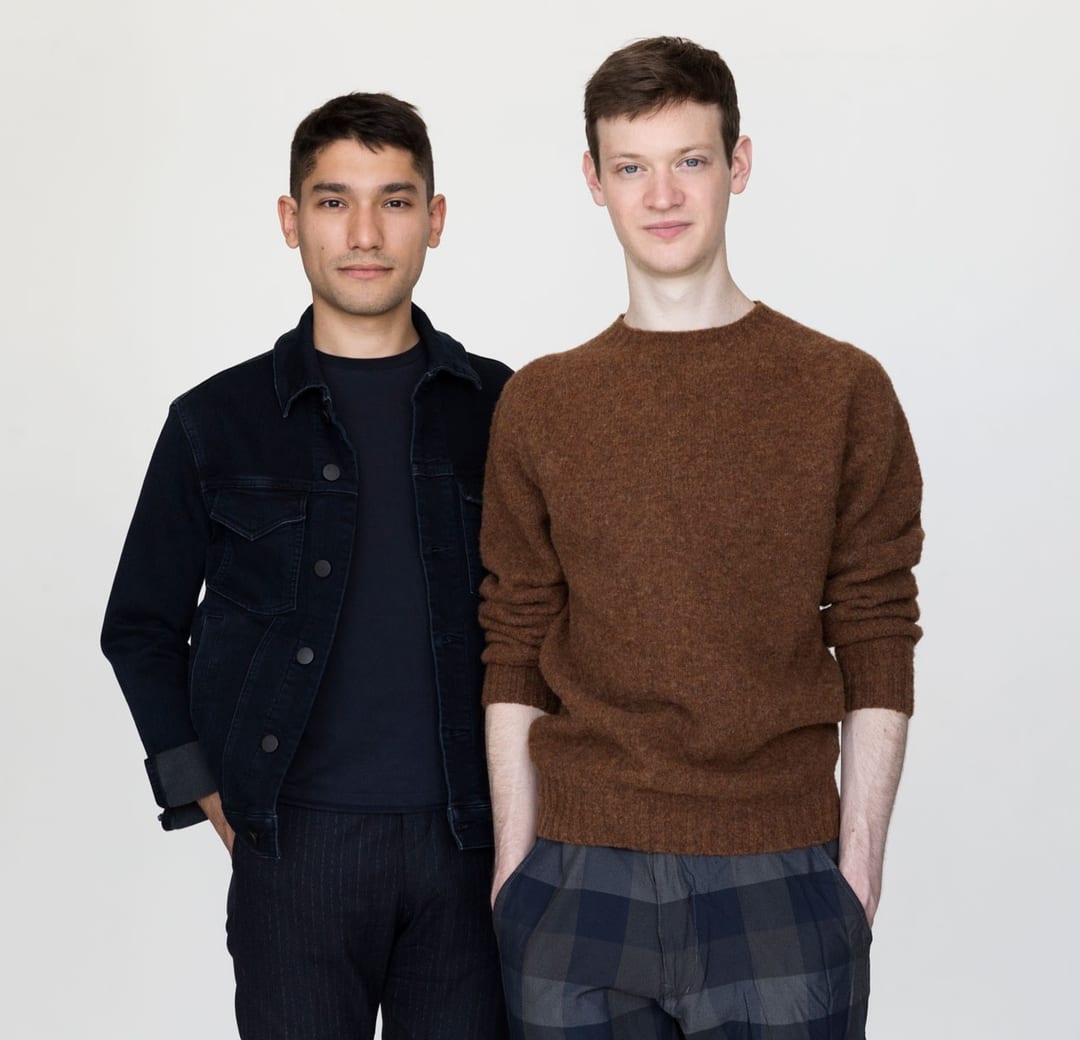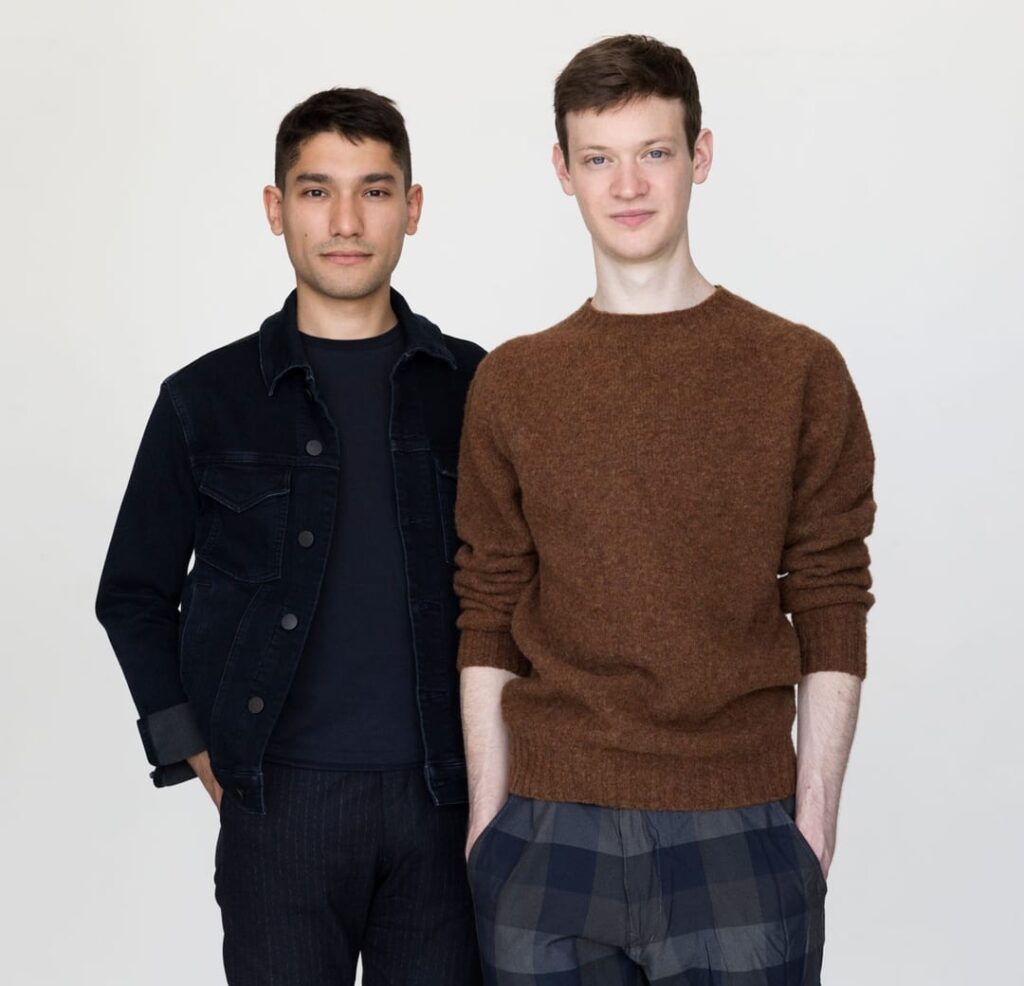 About Trueing
Josh Metersky and Aiden Bowman are the designers behind Trueing—a lighting and furniture design studio based in New York. To 'true', in verb form, is defined as bringing an object into its accurate, intended shape. Working from this usage, the studio's name reflects an ideology that guides each project, giving deference to the materials, functionality and people involved. Their work connects broad themes, fusing art-historical references with an engineer's eye for mechanical connections and systems thinking. Informed by the past, but firmly rooted in contemporary culture, Trueing creates with precision and perfection in mind.
---
Photography: Lauren Coleman
Trueing website: www.trueing.com