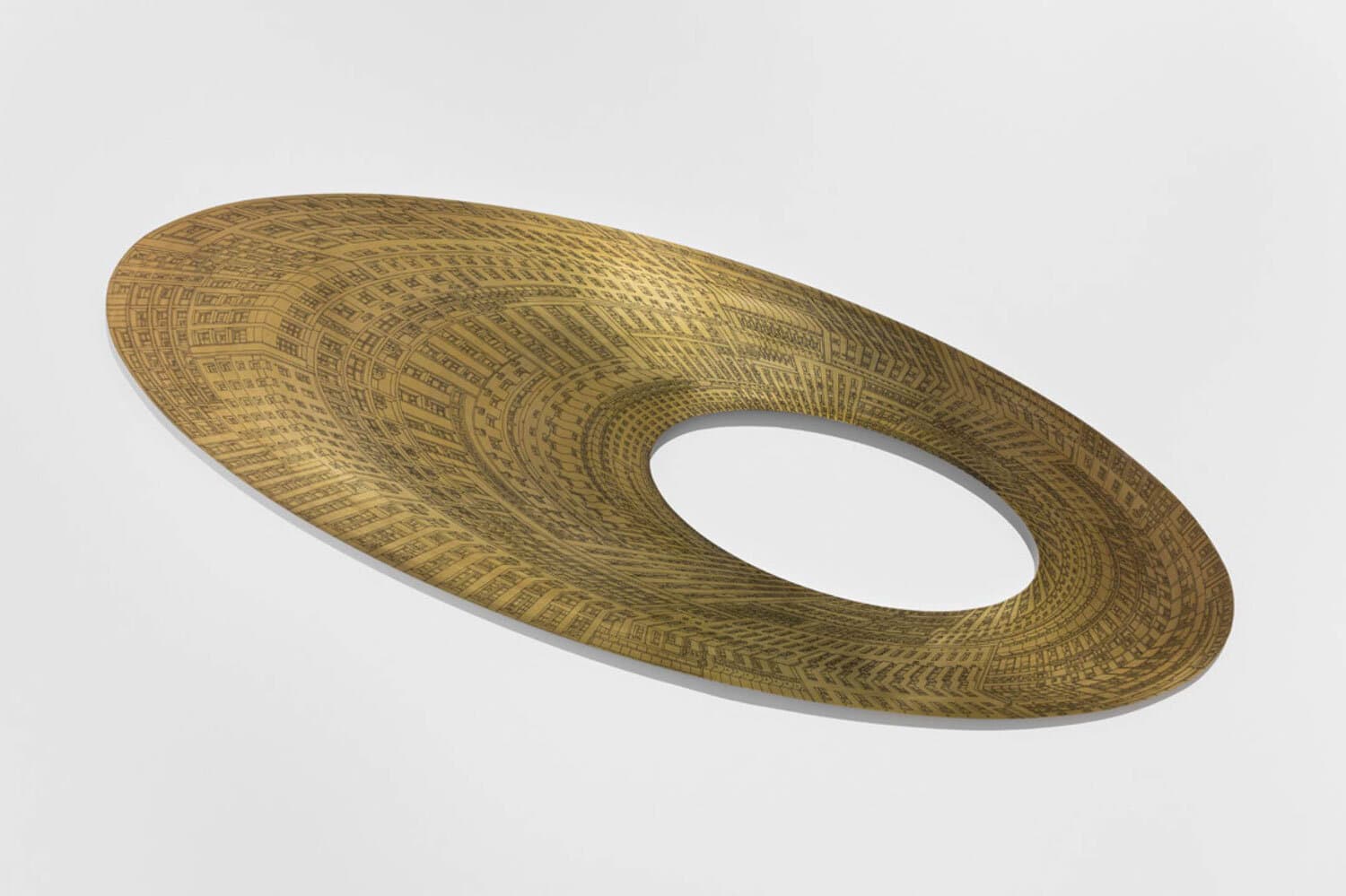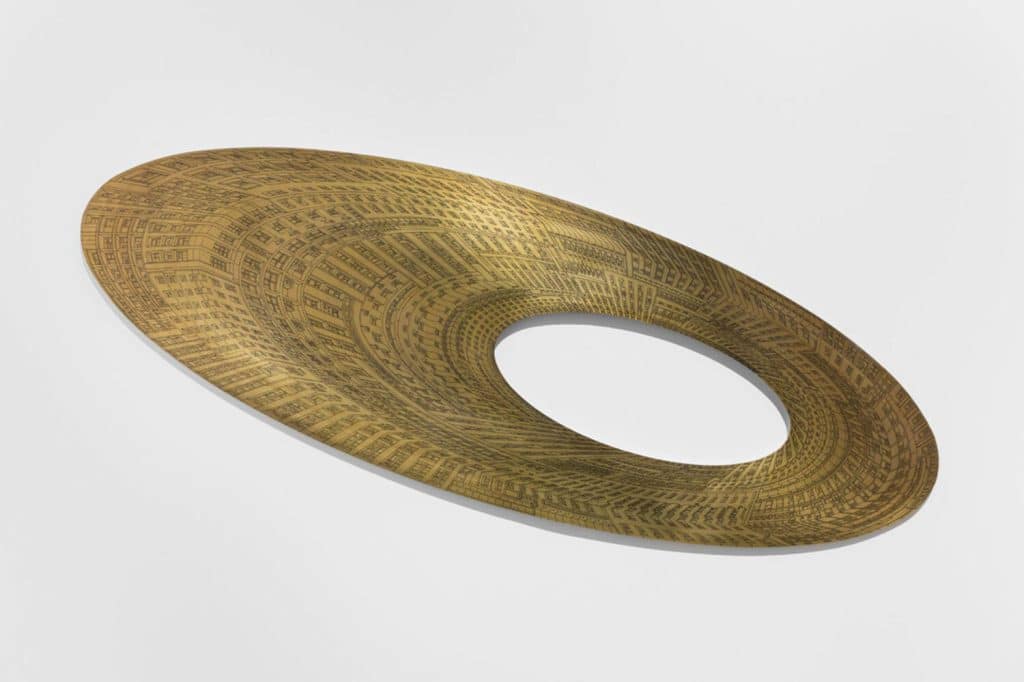 Vasco Mourão, or Mister Mourao, draws on paper, wood, stone, and in this particular exhibition – brass. In Elipse, drawings on brass, Mourao creates a never-ending urbanscape that graced the Underdogs Gallery in Lisbon, Portugal. This urbanscape is drawn by a delicate hand with acrylic ink in a circle on brass material, that the artist describes and "distorted and deformed by invisible forces." Mourão created three separate brass pieces, in which he named Elipse I, II, and III.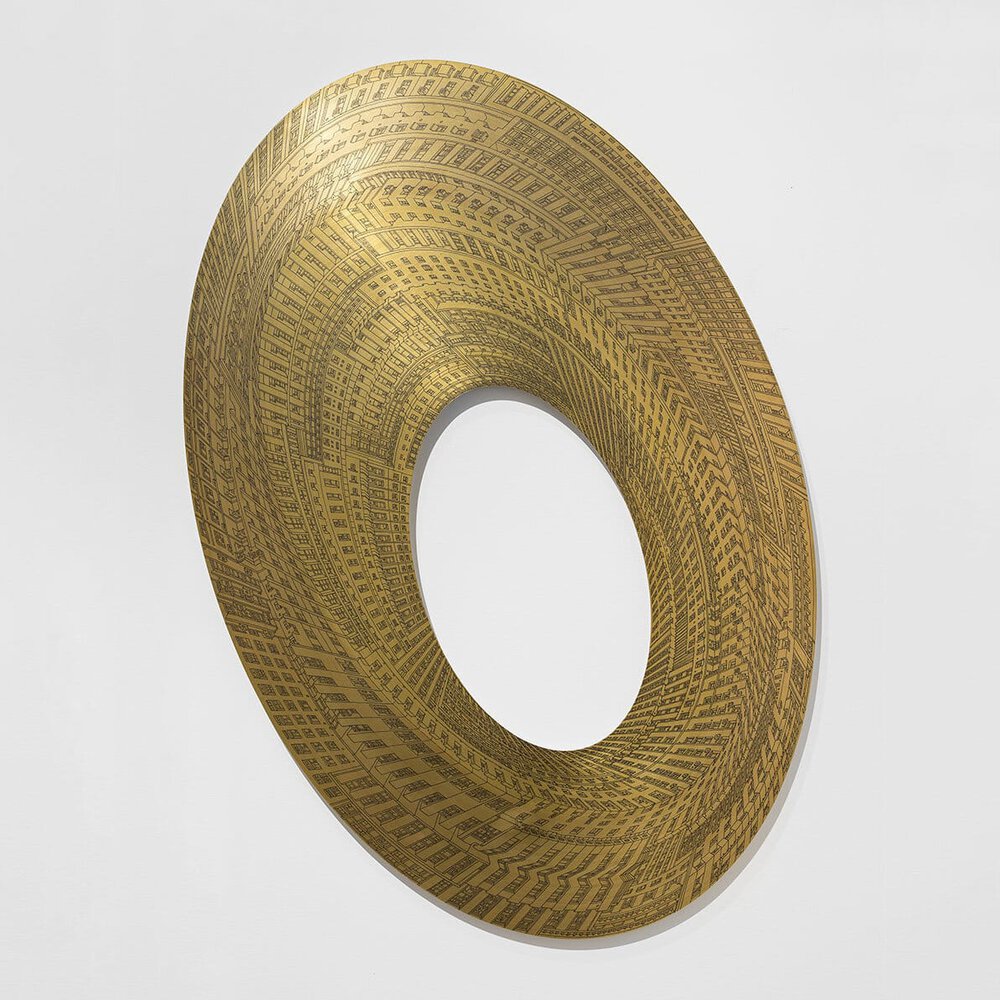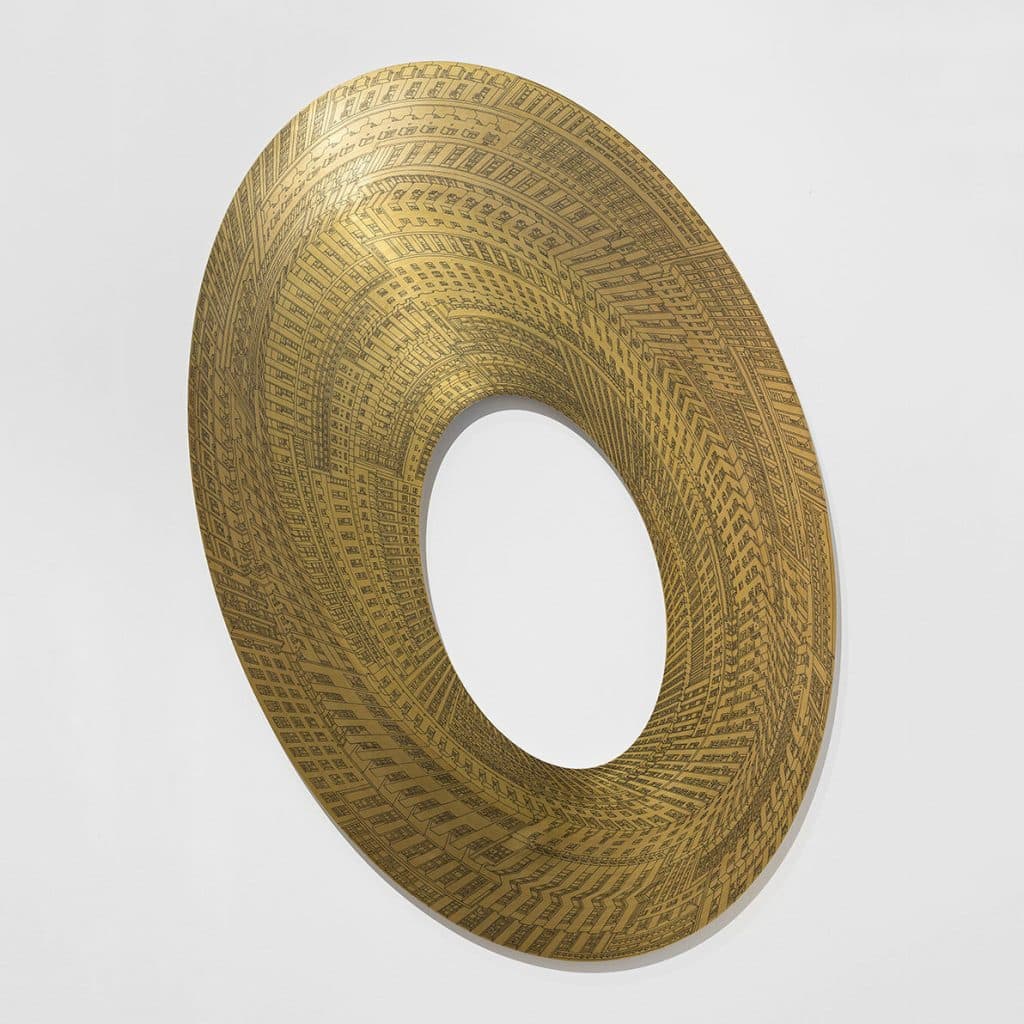 The talent demonstrated in this collection shows the perfected detail that Mourao has in his work. In Elipse he creates a dimension that makes the head spin in a marvelous way, creating the sense of a "never-ending" city within the viewer. While the large brass pieces sit upon a white wall, it's a mesmerizing loop of a city that seems even larger than the actual piece in front of the beholder. The two dimensions in the piece make you feel as though you could fall into the never-ending urbanscape, basking in the sharp lines that create the larger picture of the city.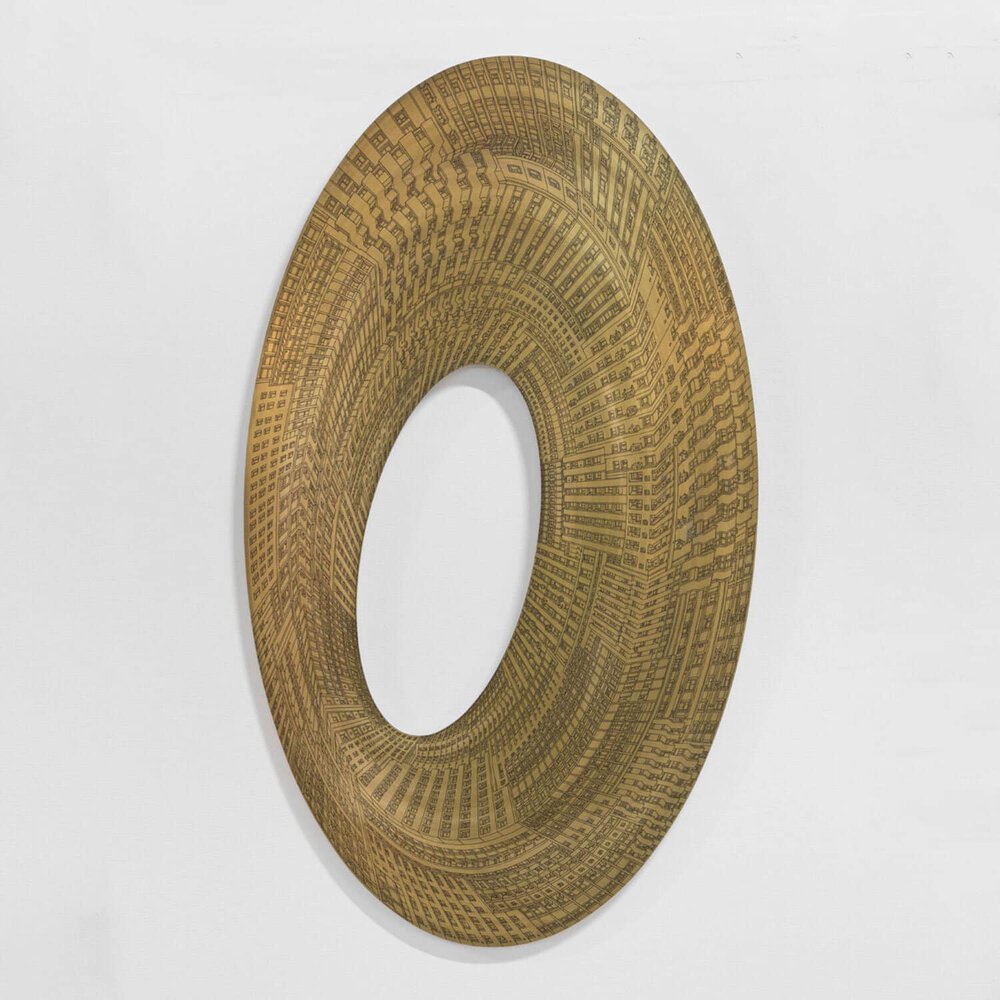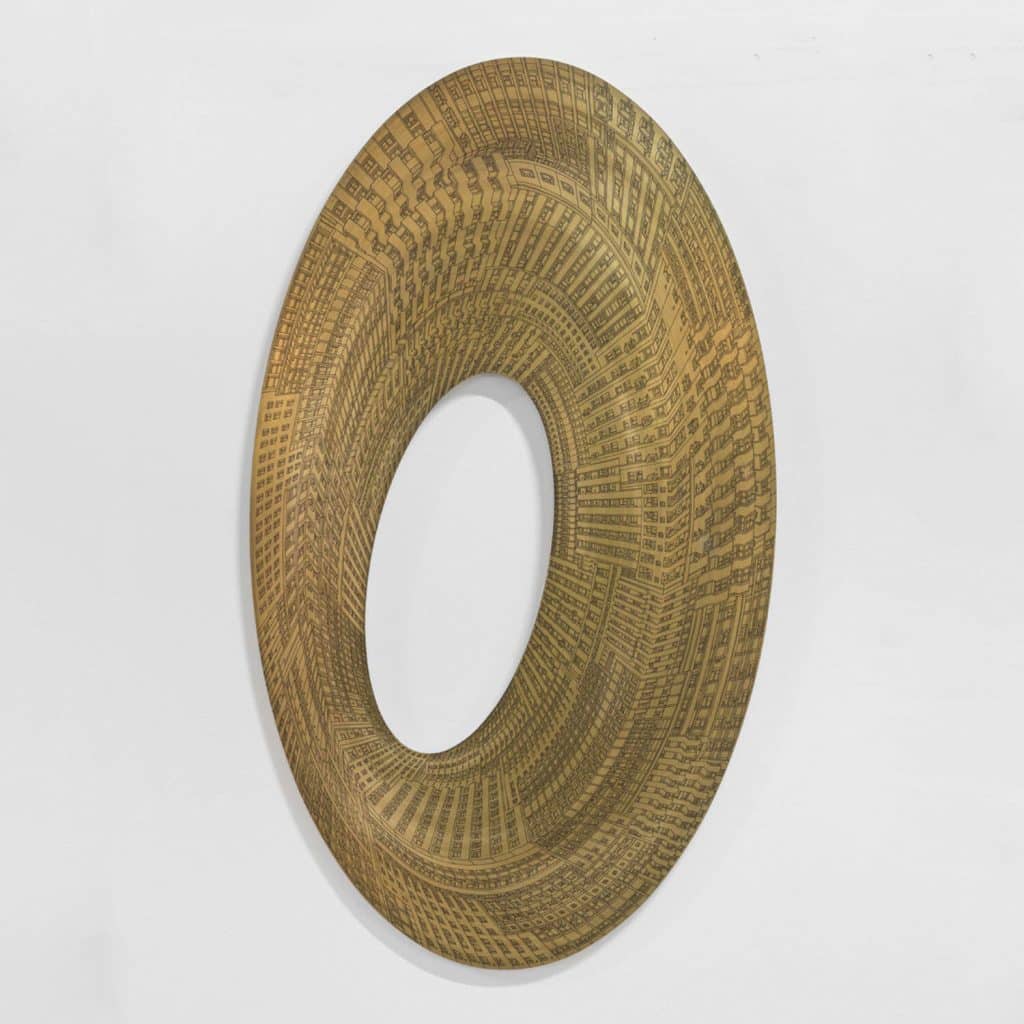 Keeping in mind the attention to detail that Mourão has, each building that has been drawn onto the brass has a repetitive nature that furthers the feeling of infinity on the piece. Mourão's focus on cityscapes is a new way of viewing the basic idea of urban living and city life. Not only does he show a way of looking at these buildings, but he also shows the utmost craftsmanship with his pen and how many different canvases he is able to create on.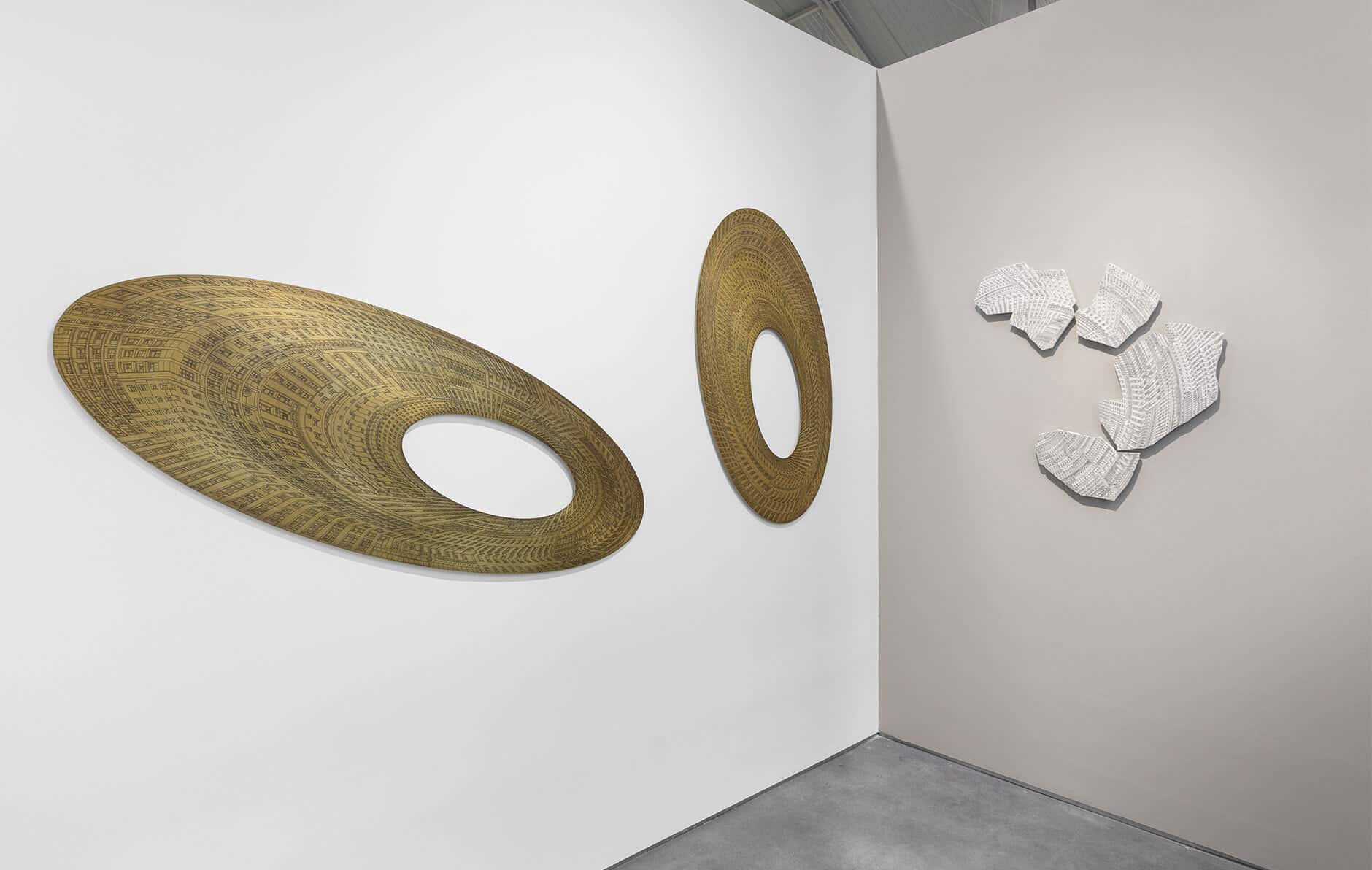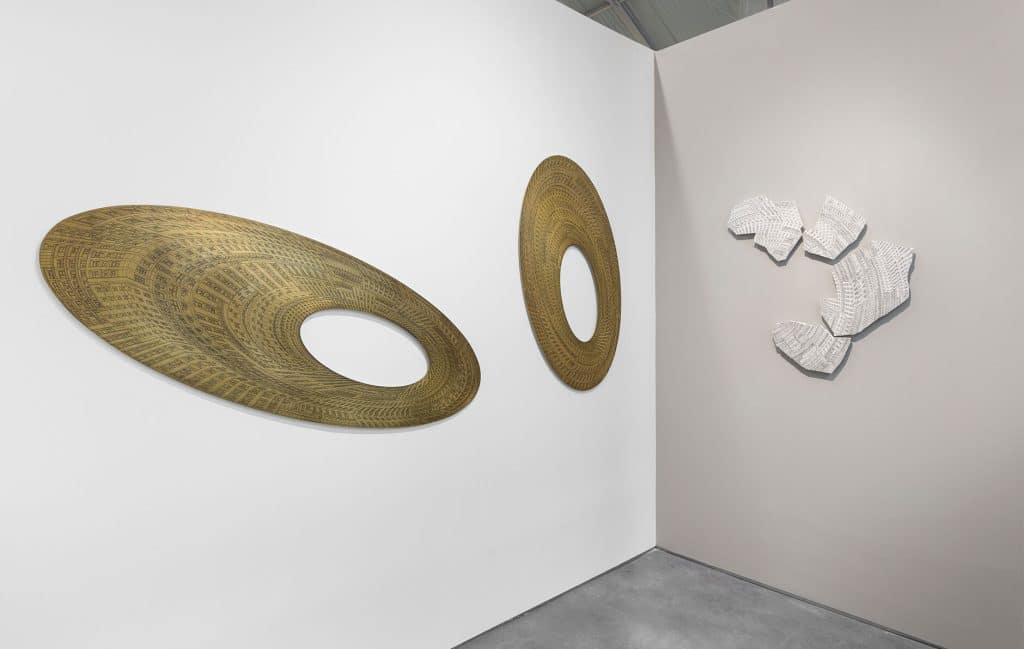 INFORMATION
All images with courtesy of Vasco Mourão