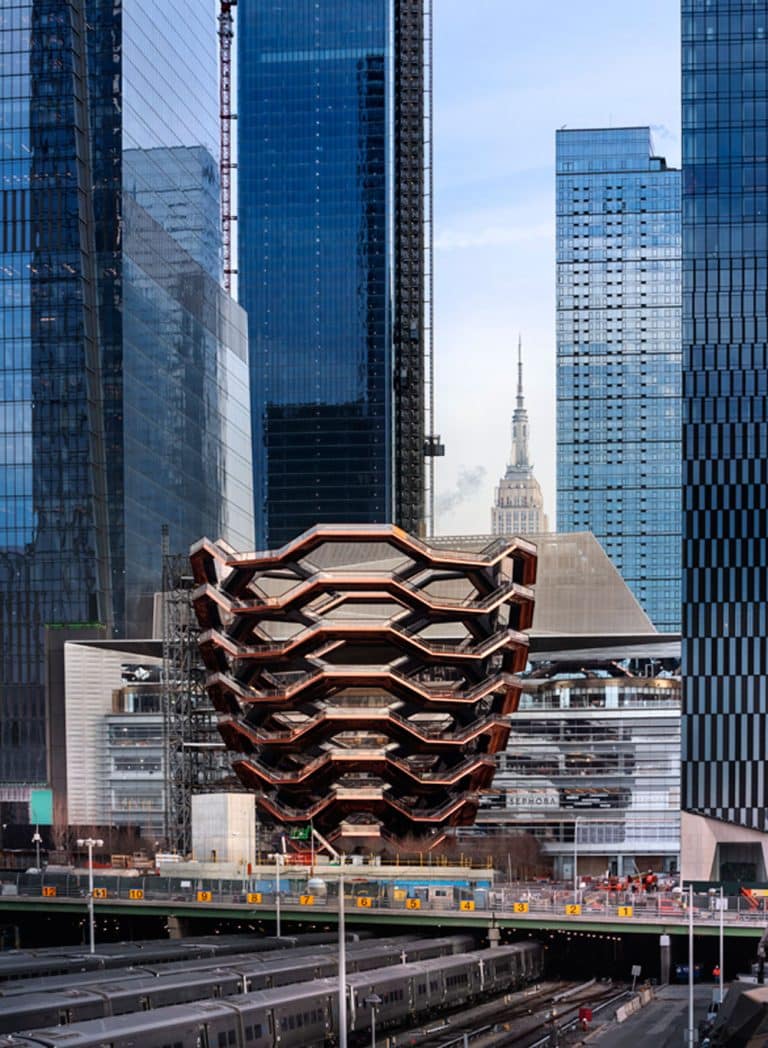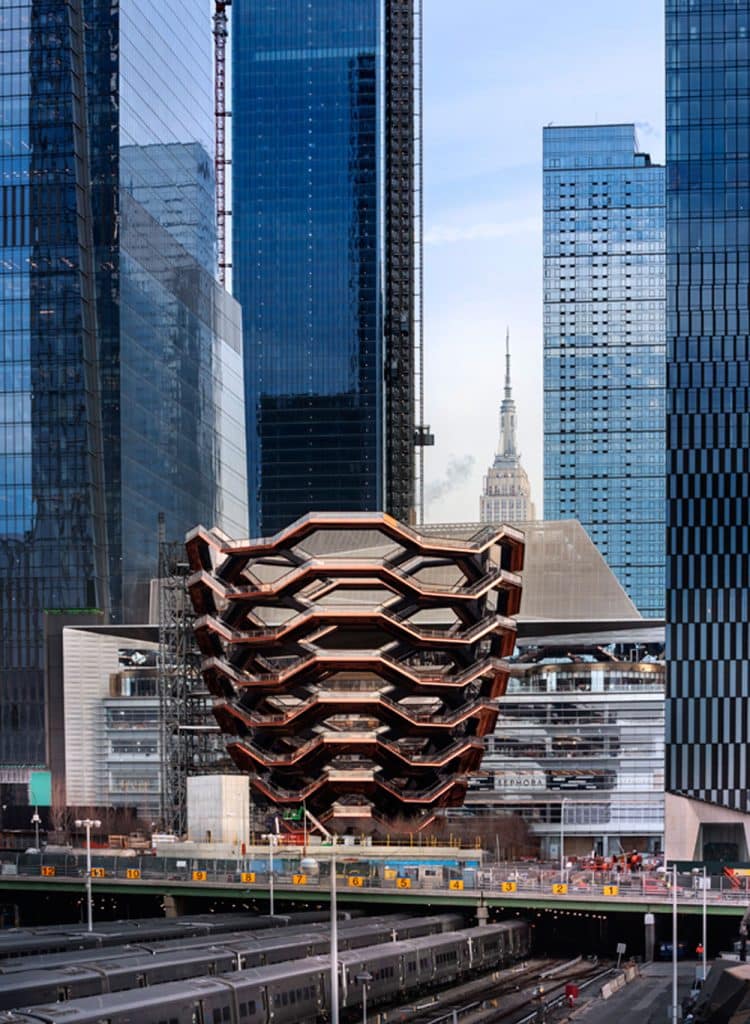 The heart of Manhattan's new Hudson yards development named Vessel is New York's newest defining landmark.
Imagined by Thomas Heatherwick and his Heatherwick Studio located in central London, though it's called many names, it is actually a staircase centerpiece inspired by the stepwells of India. Indian stepwells were large water containment centers created to provide people with continual access to its life-sustaining resources.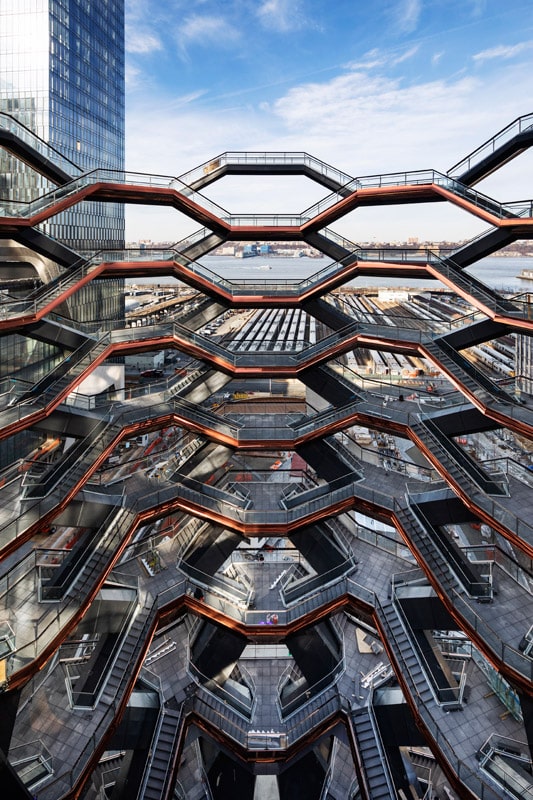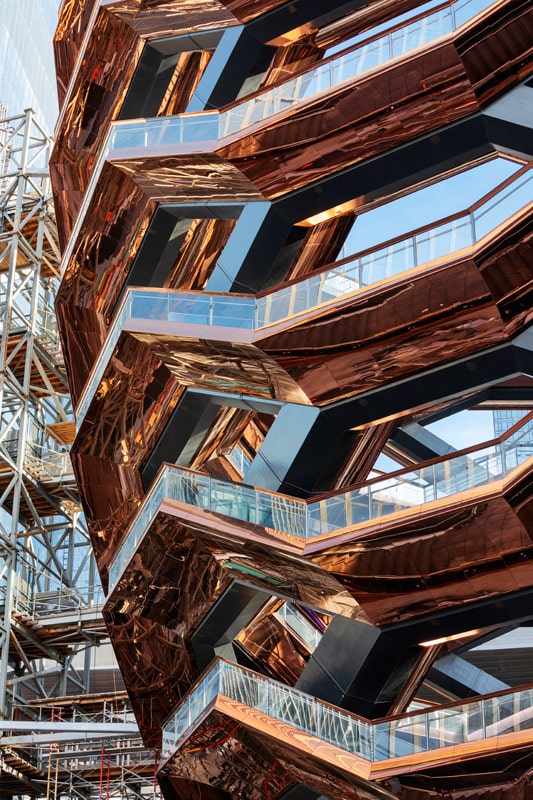 The Vessel is as much a symbolic representation as it is practical. Its 154 staircases reaching 150 feet high, provide views of Manhattan from 80 unique platforms, which are undergirded in high polished copper like metal which reflect both the city and the self. As a juggernaut art installation, it gleams from aerial views as if a golden pine cone signifying a central seed of regenerative life.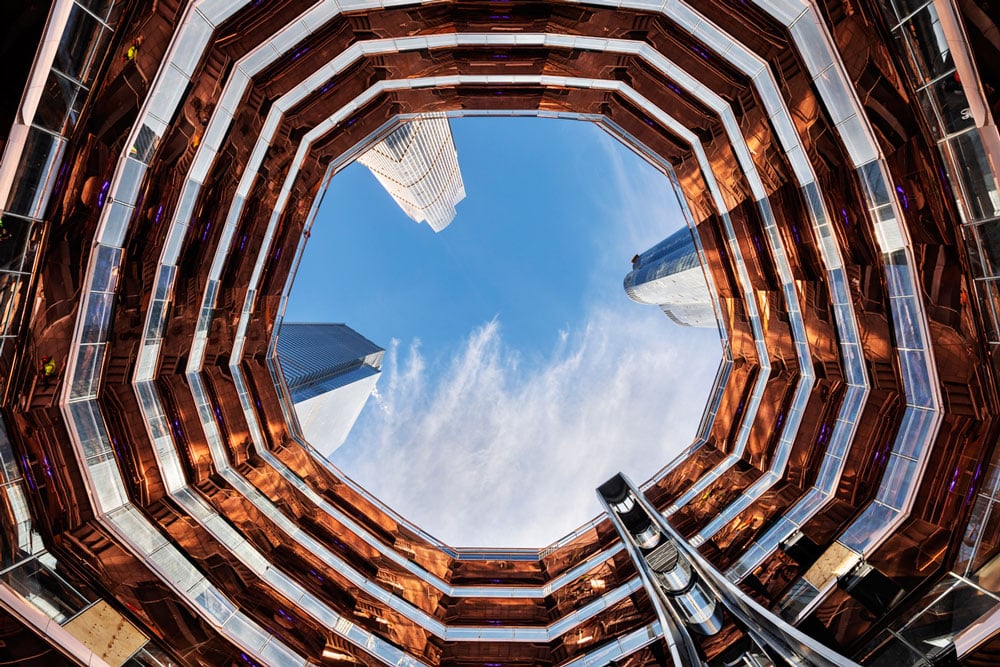 If viewed from a ground distance, the Vessel looks like a magnificent beehive shimmering with honey that beckons both the heart and eye to taste of its promise land splendour. As a piece of urban infrastructure, its interlocking architectural framework is as much like a luxury object as any mega yacht would be considered.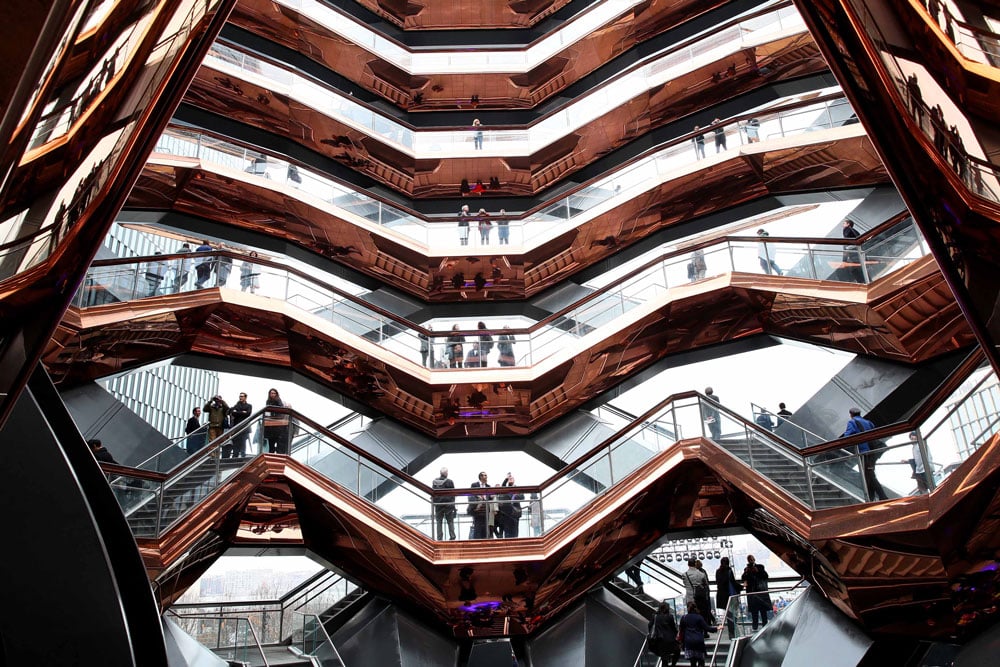 Fashioned in sections in Mofalcone, Italy, and shipped fifteen days by sea in six shipments to New York, where it was reassembled, the Vessel was put together more to become an interactive sculpture than a piece of inert construction. Human life is meant to be the resource filling this Vessel, and because of its welcoming design and visual charm it will have no difficulty in doing so.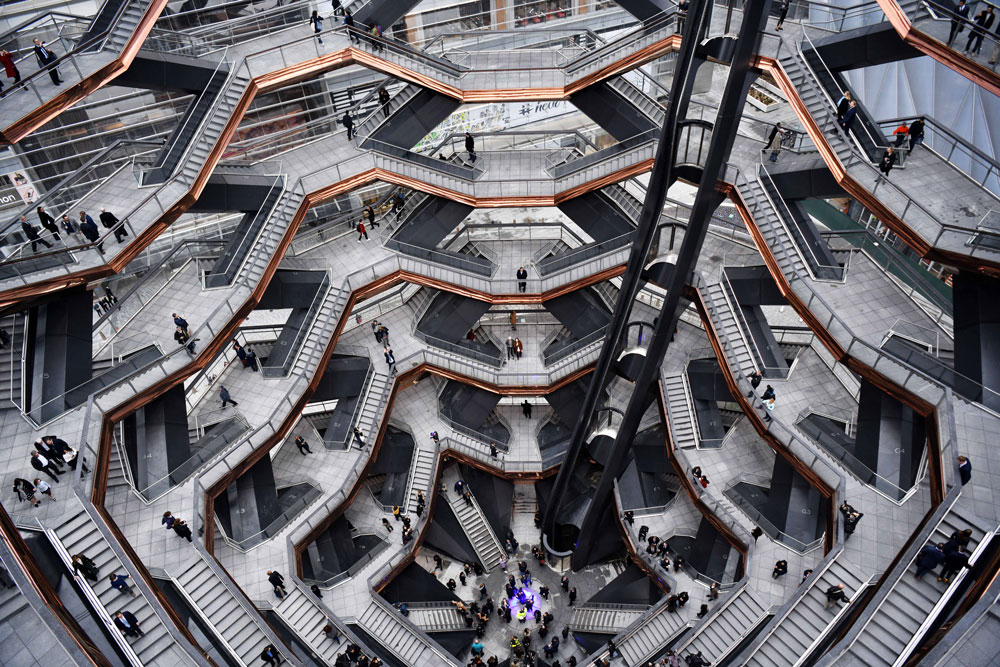 INFORMATION
For more information, visit the Heatherwick Studio website