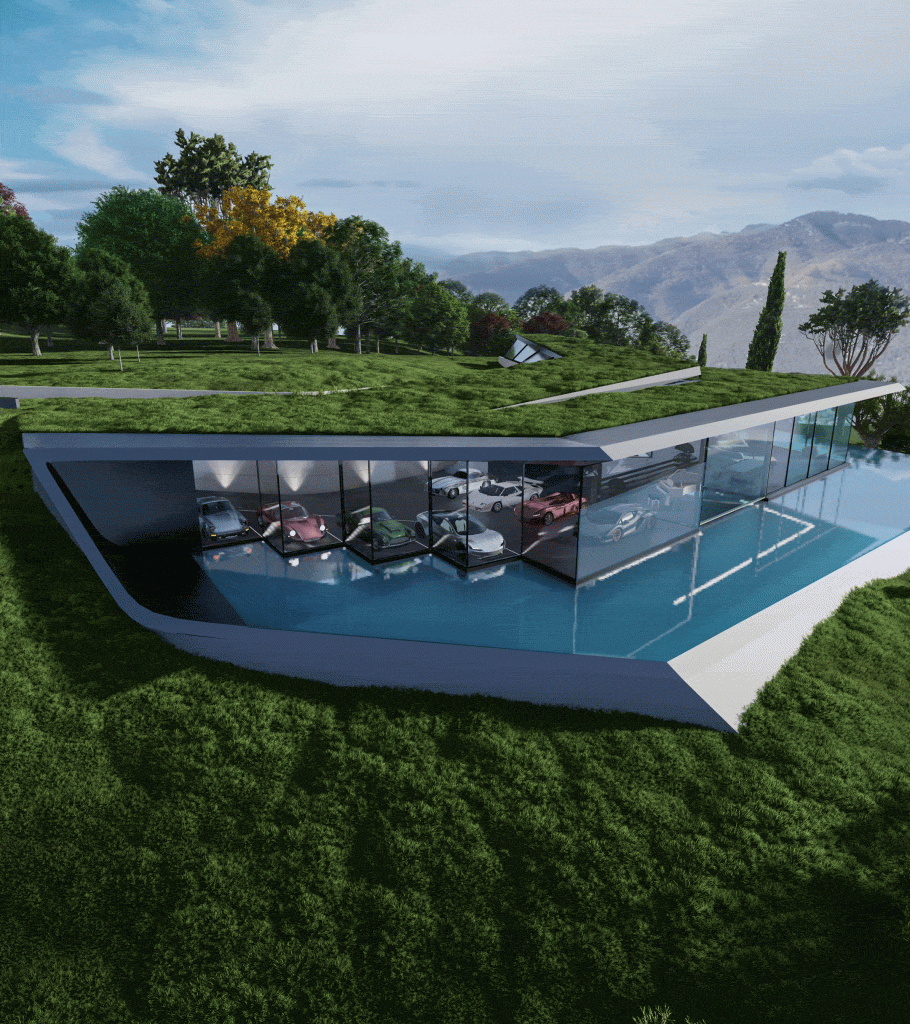 Villa Nero is a stunning concept house situated in the mountainous terrain of Lake Como, Italy designed by Omar Hakim. The house is designed to blend seamlessly into its surroundings, featuring a green roof that complements the natural greenery. With a built area of 1200 m², this luxurious house strikes a balance between minimalism and sophistication, characterized by sleek lines and uncluttered space.
One of the most impressive features of Villa Nero is its ability to take full advantage of the breathtaking panoramic view of Lake Como. From every room, guests can enjoy an unobstructed view of the water, creating a stunning backdrop for relaxation and contemplation.
Upon entering the house, visitors are welcomed by an open-concept living room that seamlessly blends with the natural surroundings. The floor-to-ceiling windows let in an abundance of natural light, creating a bright and airy atmosphere. The living room features comfortable seating and tasteful decor, inviting visitors to unwind while taking in the magnificent view.
In addition to its luxurious living space, Villa Nero also boasts a state-of-the-art car garage capable of storing up to 12 vehicles, making it a unique feature for auto enthusiasts. Currently in the design stage, Villa Nero promises to be a one-of-a-kind house that offers the ultimate in luxury living with stunning panoramic views of Lake Como.