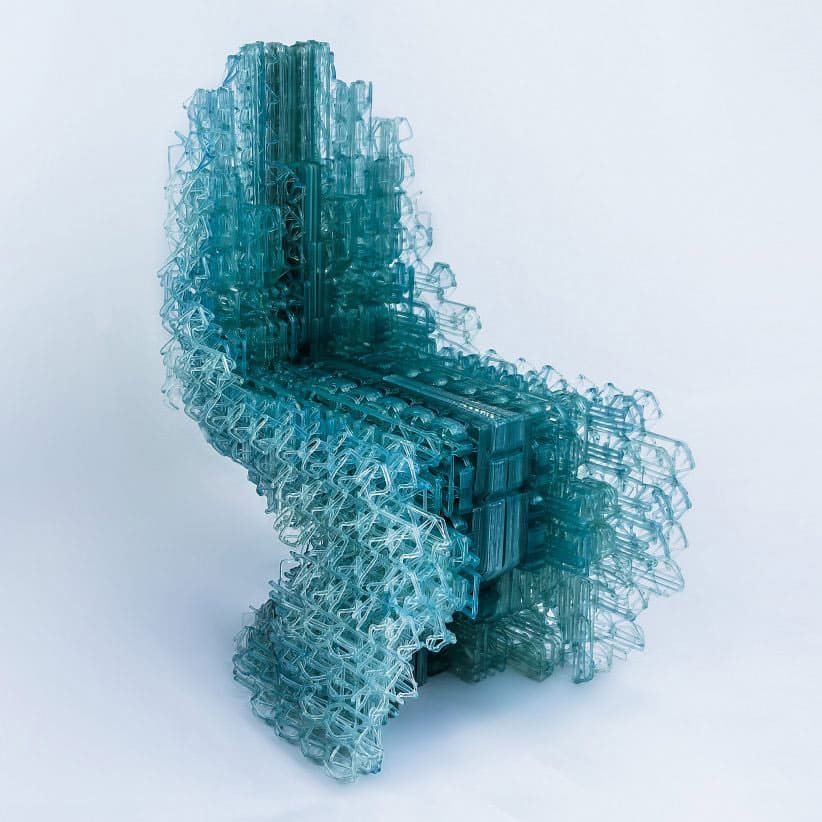 The Voxel chair presents the current scope of design advances to produce through robotic 3D printing.
It is the first creation made by the Design Computation Lab, in charge of programming the innovative driver software, and the Spanish company Nagami, which carries out the printing, properly speaking.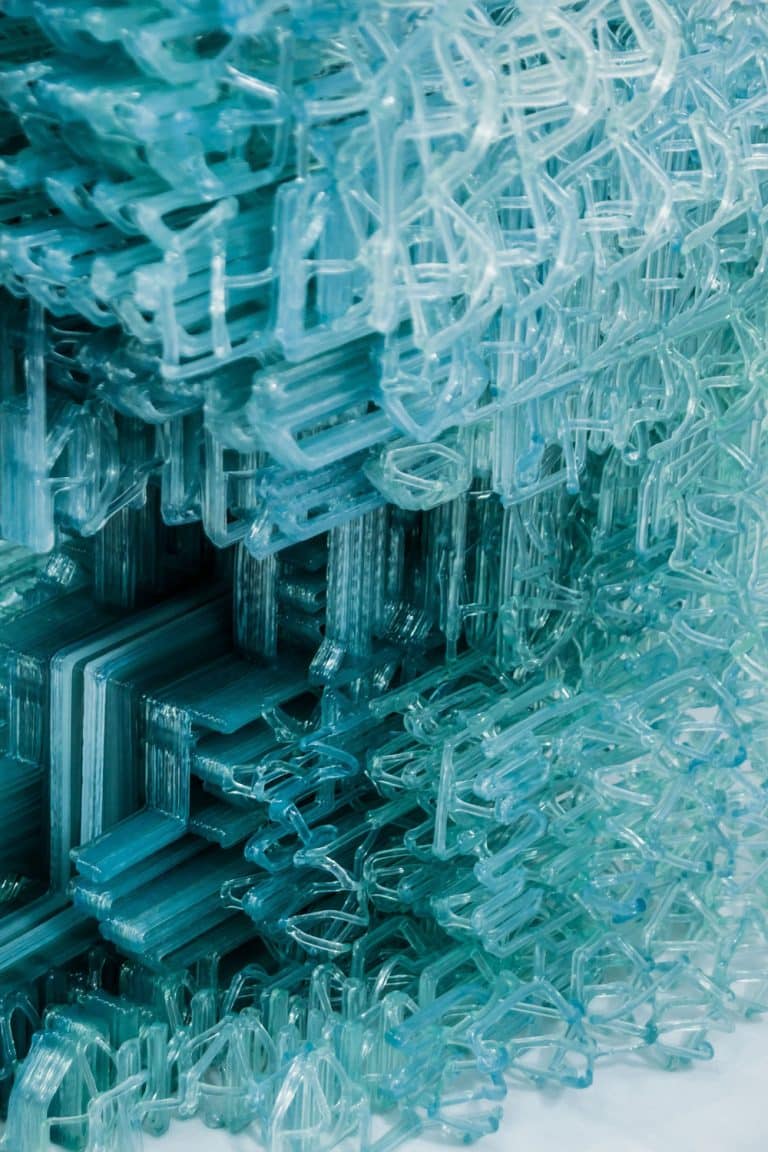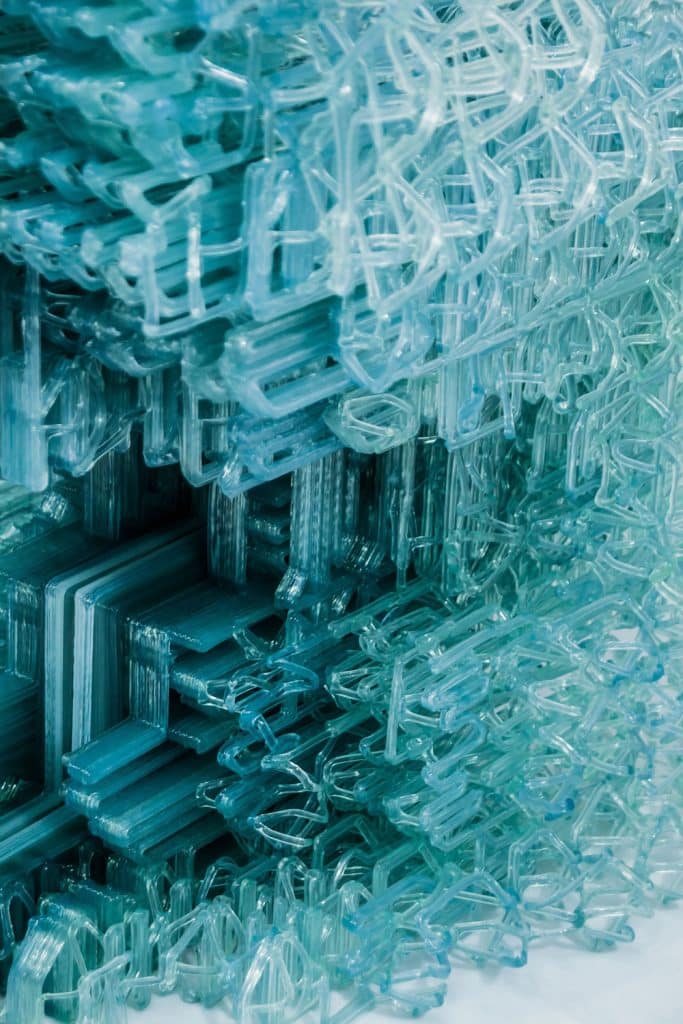 "This may look like a Panton chair, but it's different." Affirms the creators, Manuel García Jimenez and Gilles Retsin. They do not deny that it is inspired by the Panton model. They claim that the difference is that the Panton chair, an icon of modern industrial design made by Verner Panton in the 1960s, was an optimised surface to be moulded. In contrast, the Voxel chair is a diametrically opposed concept: "It is a volume similar to a cloud, optimised for robotic extrusion."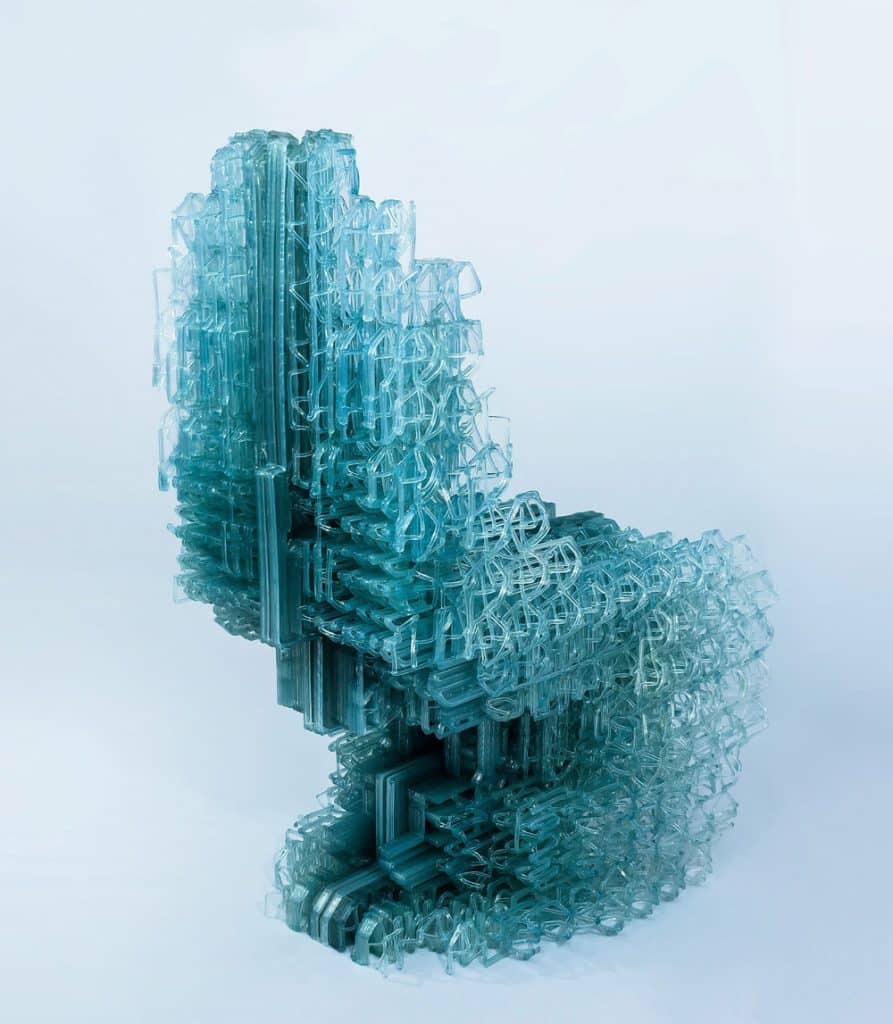 The creators point out that the approach proposed by the Voxel chair is functional in terms of performance and also allows designers to work with a large amount of data. That is to say that the shape of the chair is not designed, but the behaviour of the object is configured from the properties of the material. This design object was presented "Imprimer Le monde", an exhibition held at the Pompidou Center in Paris.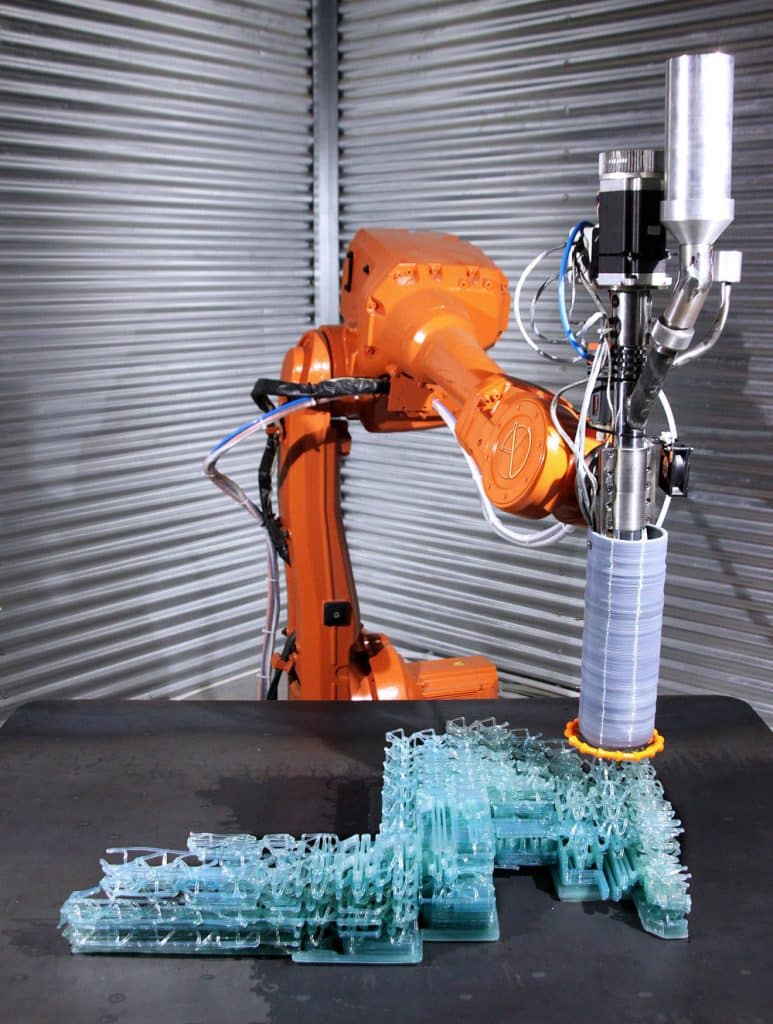 Designed by: Manuel Jiménez García and Gilles Retsin
Fabrication Support: Nagami with Vicente Soler
Team: Manuel Jiménez García, Miguel Angel Jiménez García, Ignacio Viguera Ochoa, Gilles Retsin, Vicente Soler