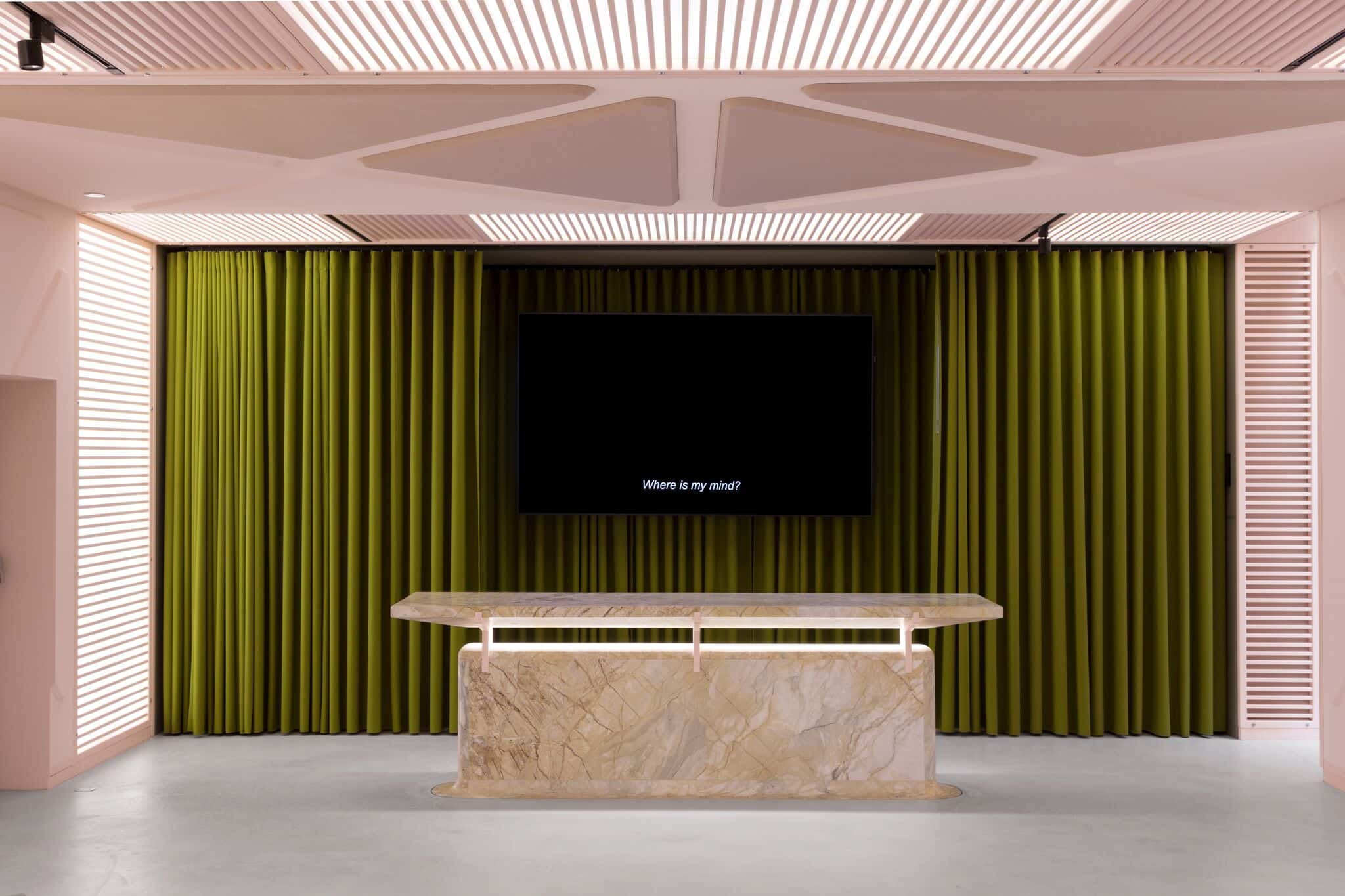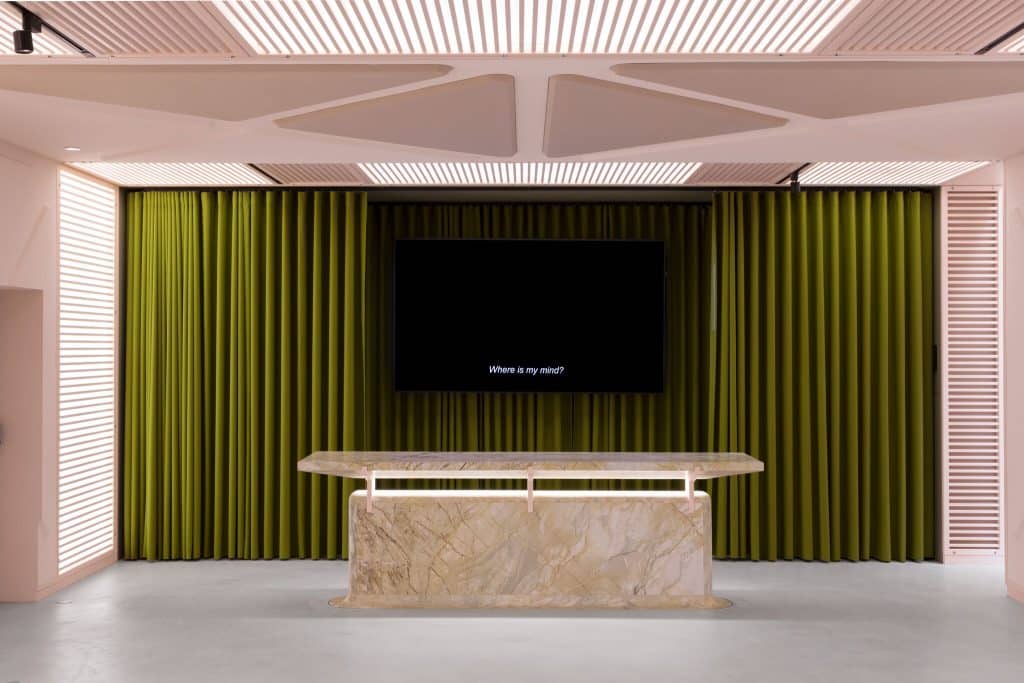 French artist, Didier Faustino set out to establish a space for intermingling that bears no recognizable indicators to our current society.
In fact, he developed the XYZ Lounge for a universal kind of identity for all to embrace in an otherworldly context. Located in Belgium, this lounge flaunts an impartiality that is embodied through its colour palette of pale peach, matte olive, and soft beige. Didier intended to install an aspect of sensuality into the XYZ Lounge, which can be palpated when examining the bar area and how its various textures of stucco, marble, and structural arcs intersperse. The space inspires encounters to take place in an aesthetically voluptuous light. The exclusively designed furniture enhance XYZ's function and flair with elements like specially moulded seats, marble suspension lights, and urbanist steel tables.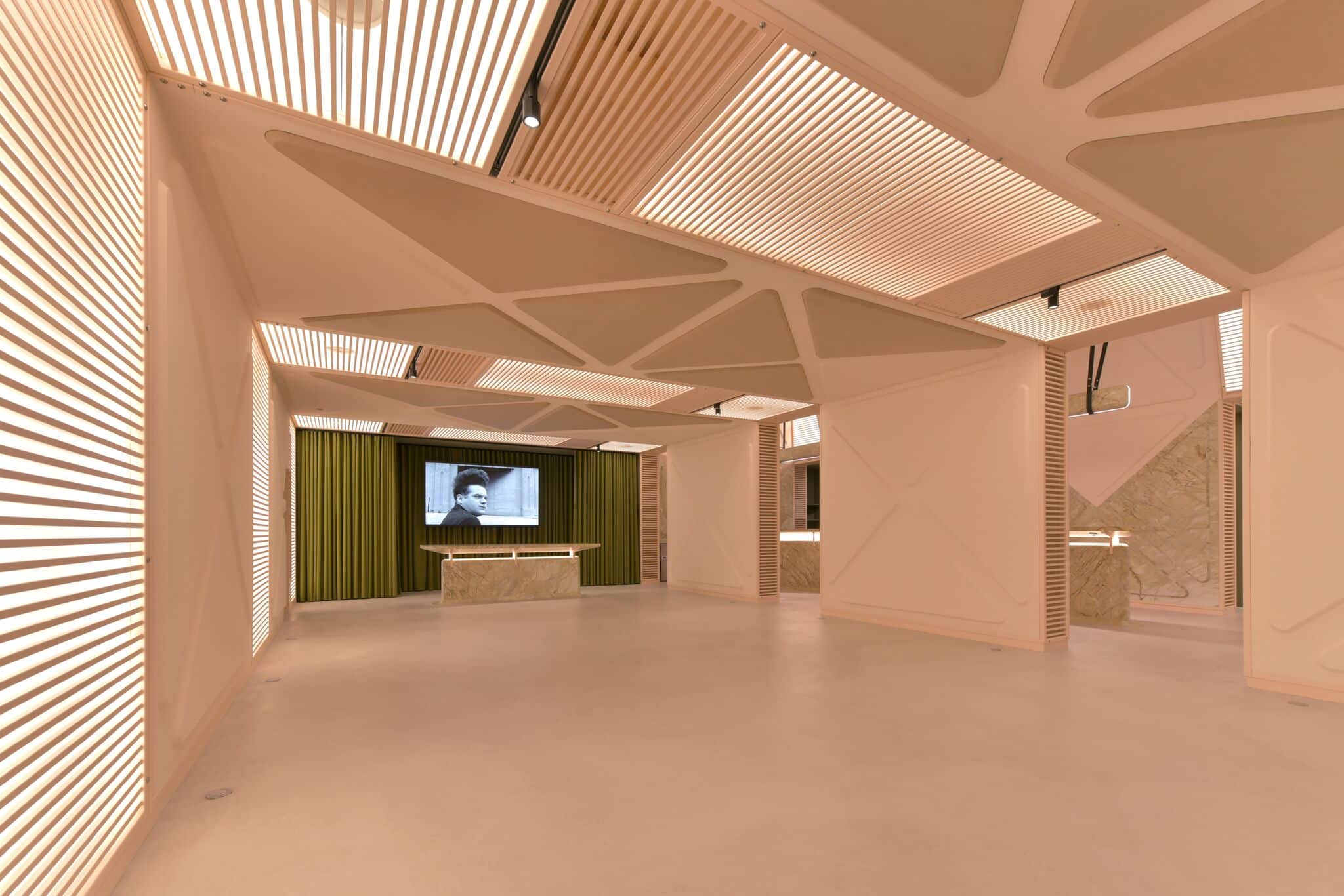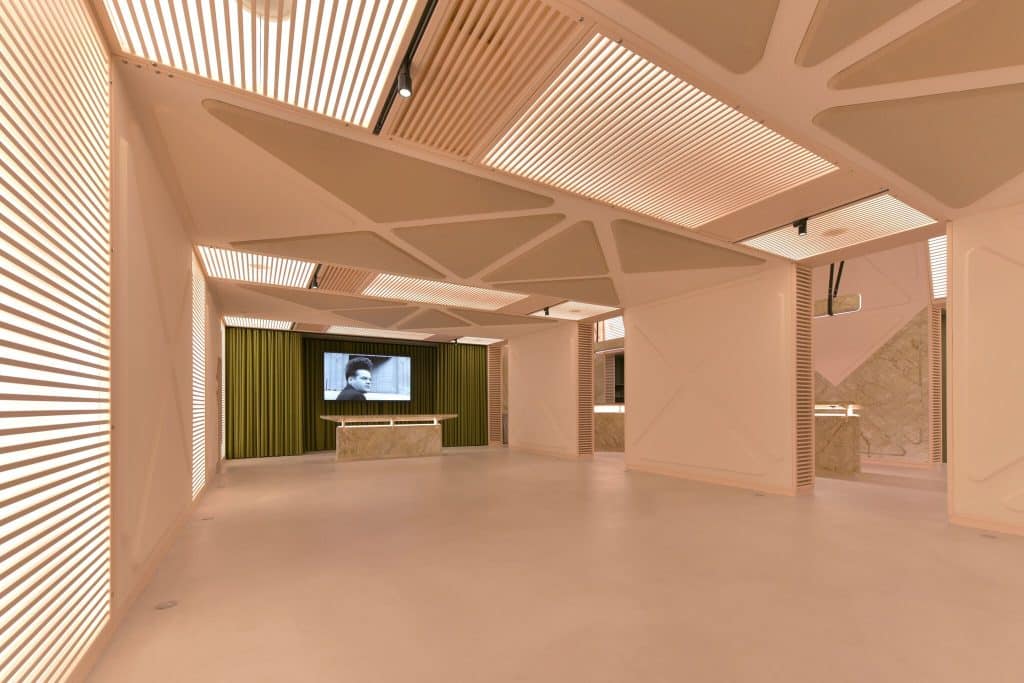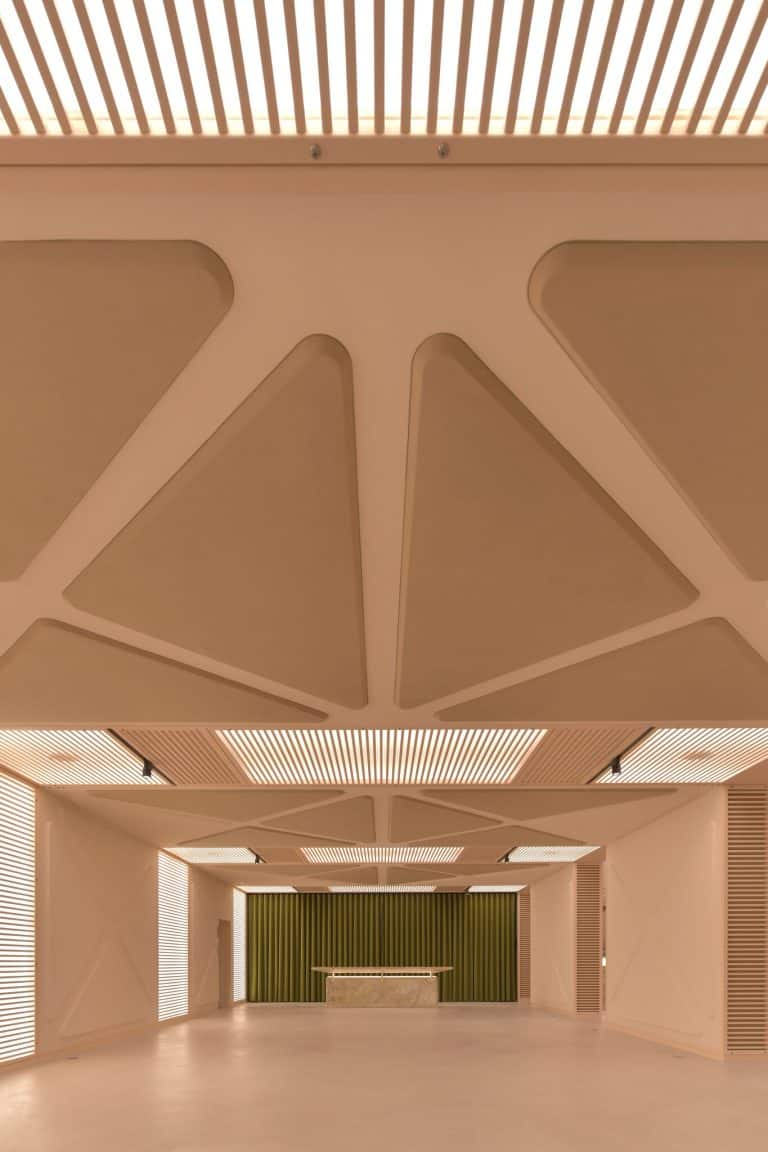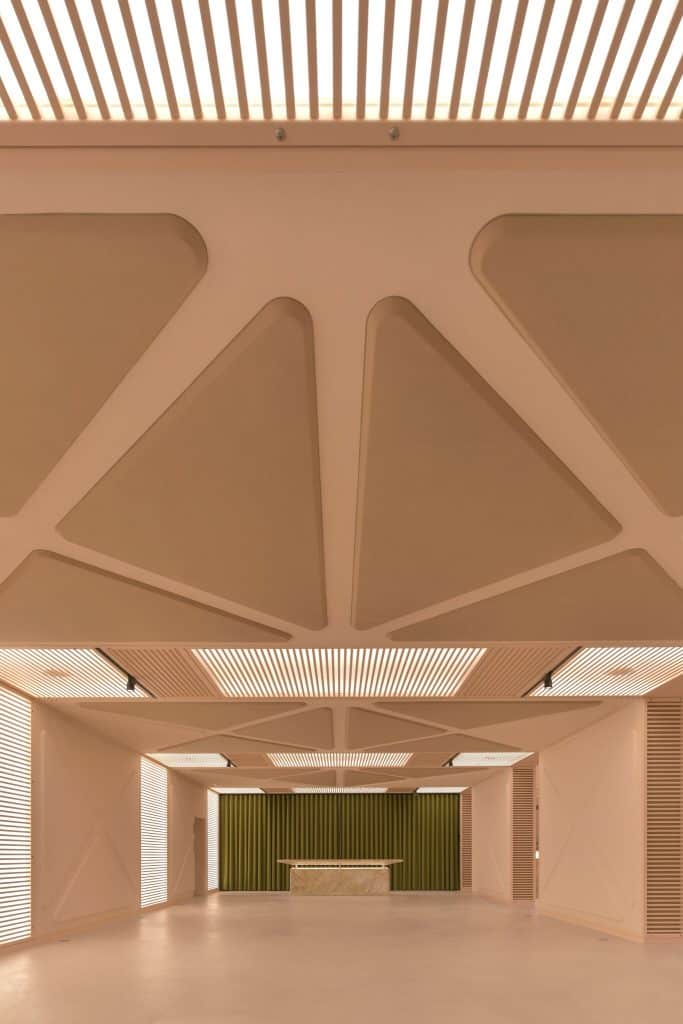 The layout of the XYZ Lounge is astoundingly suitable for providing an interspace to the Zebrastraat's conference center. It includes an entrance hall, an atrium that houses a bar, lateral chambers, and mezzanine platforms. The lounge possesses an open space for a DJ with a projection screen included. Seating is congregated in the center, away from the accented walls of metallic. Light spills in through horizontally spliced grates that take up a significant portion of the wall and trails up onto the ceiling in a pleasing fashion.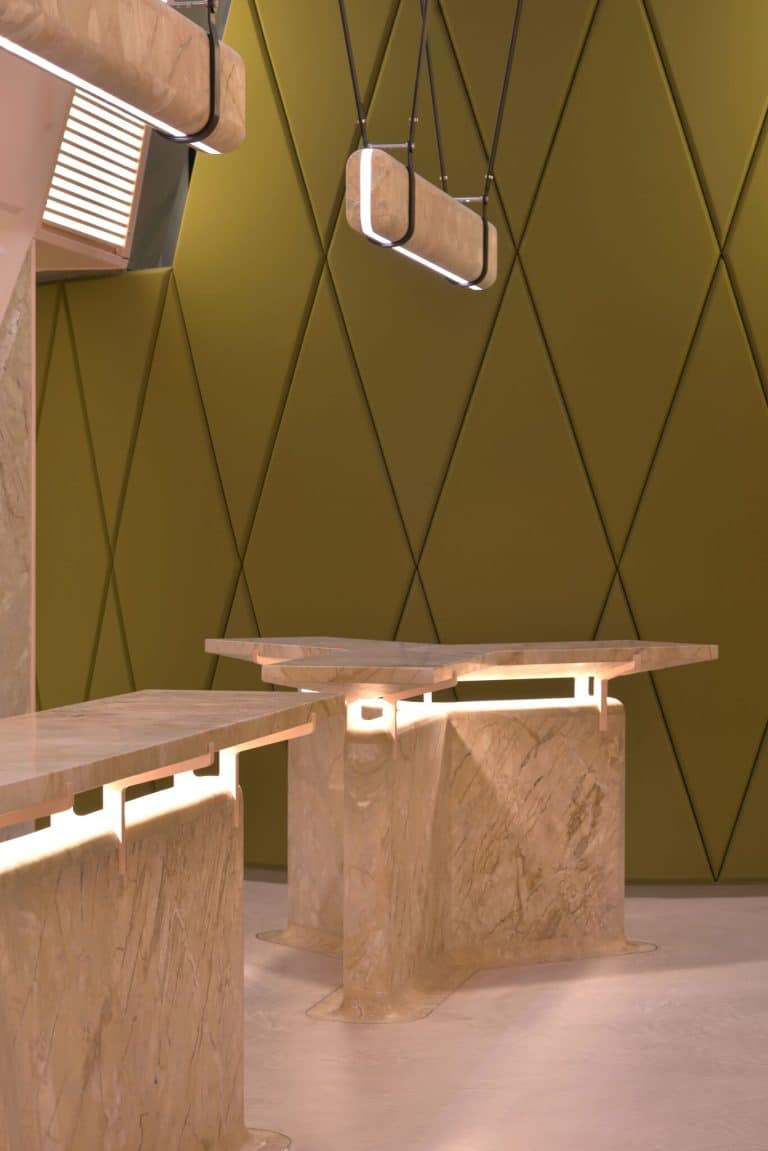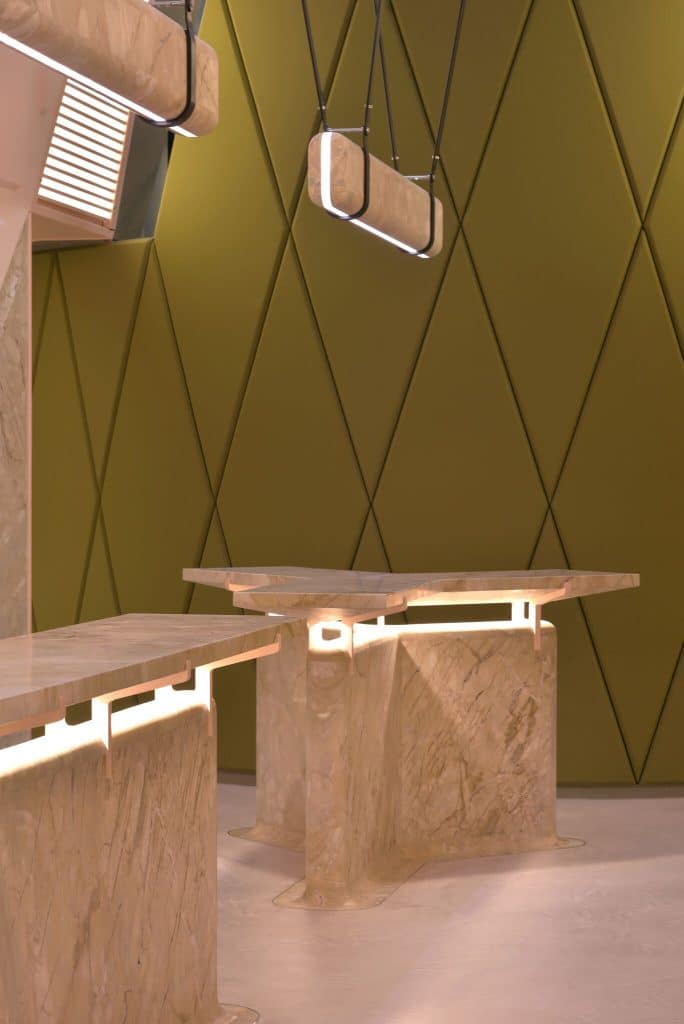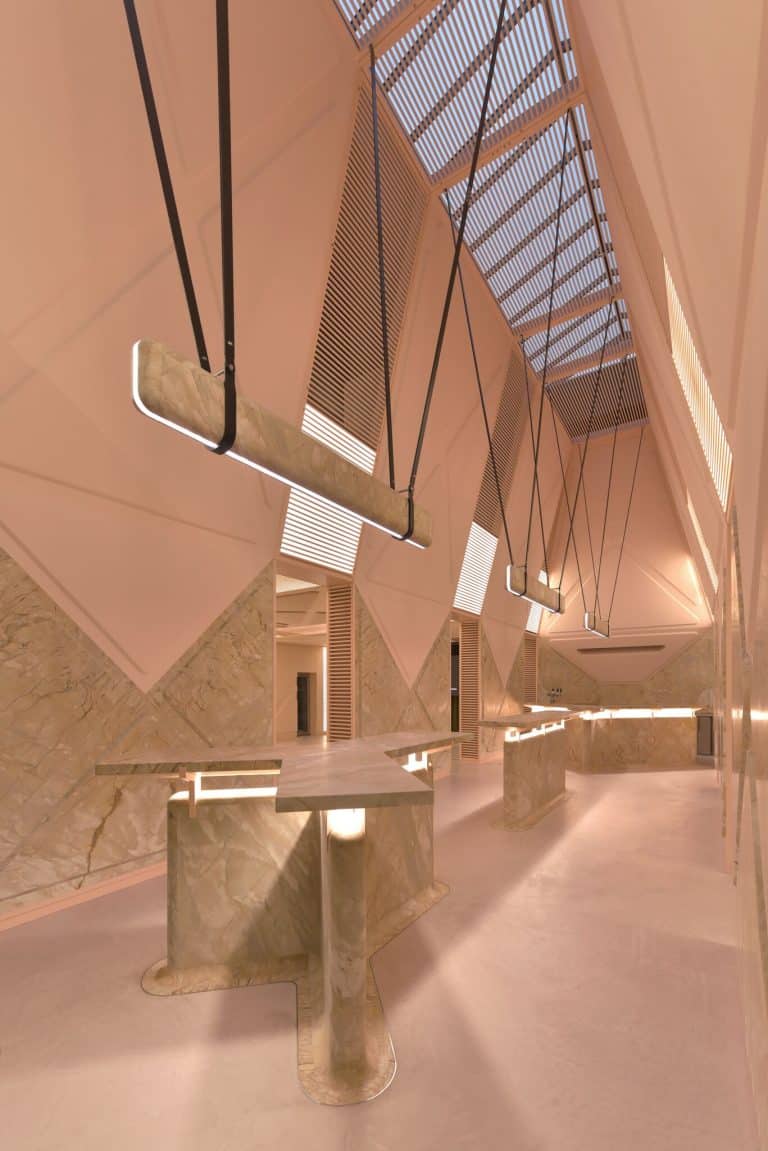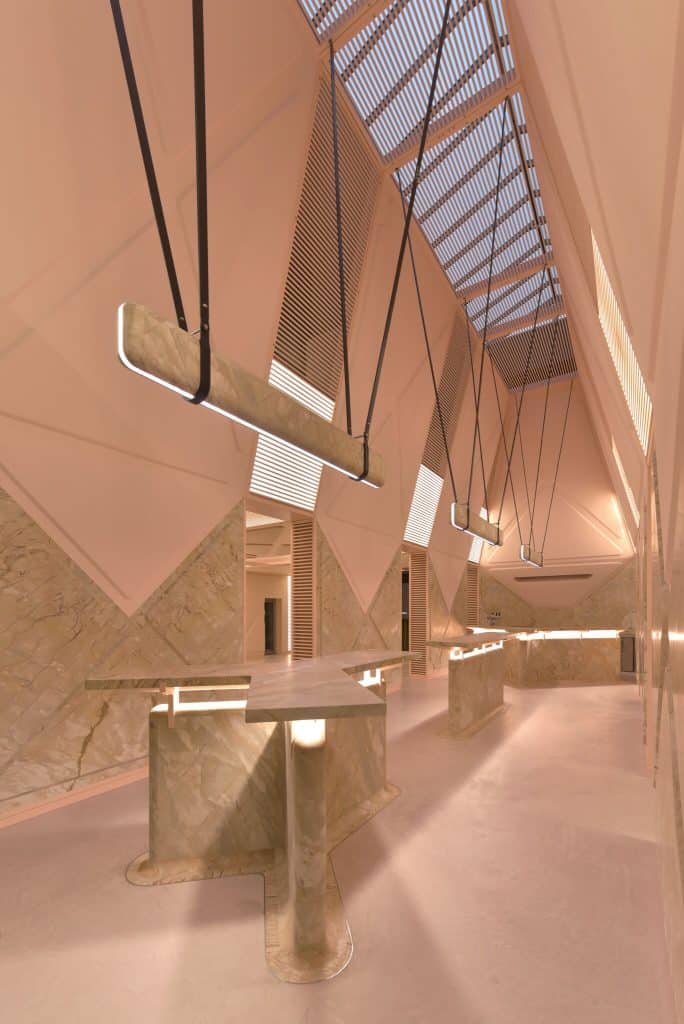 This same design can be seen in the atrium where the walls extend further up in a pseudo pyramidal approach. The high ceiling helps to suspend innovatively devised light fixtures that appear as a light source is glowing from within a block of marble. The XYZ Lounge places visitors in a milieu unlike any other, a feeling of novelty impossible to ignore. The experience Didier inaugurates is one that deserves colossal acclaim for its perfected architecture and liberating aura of objectivity.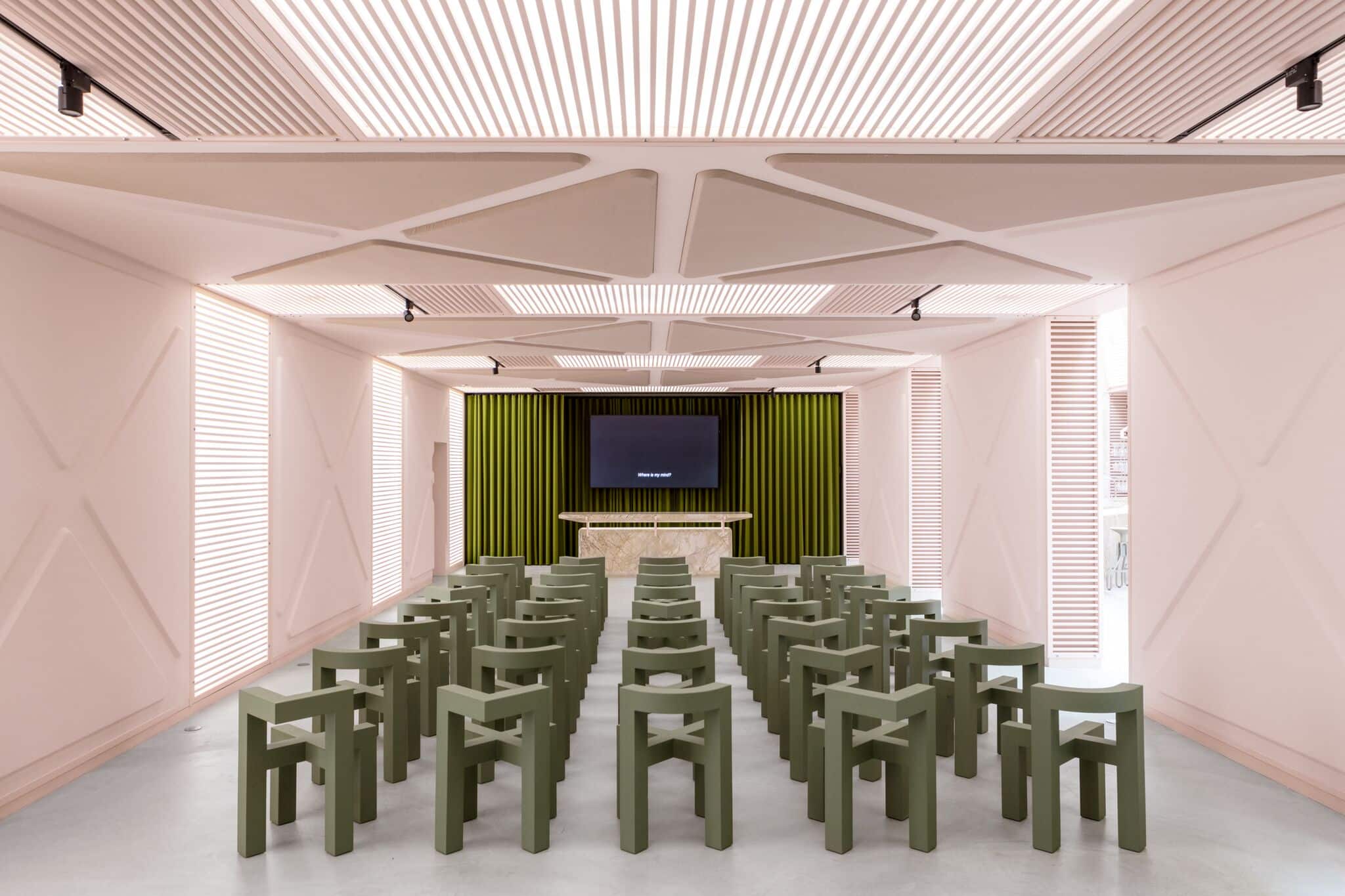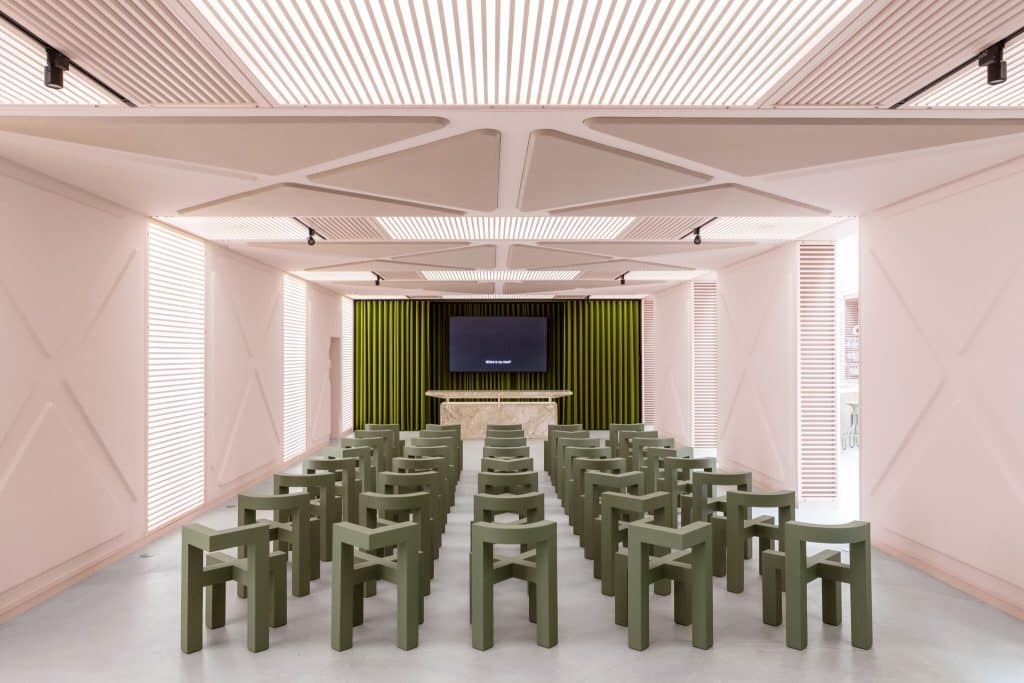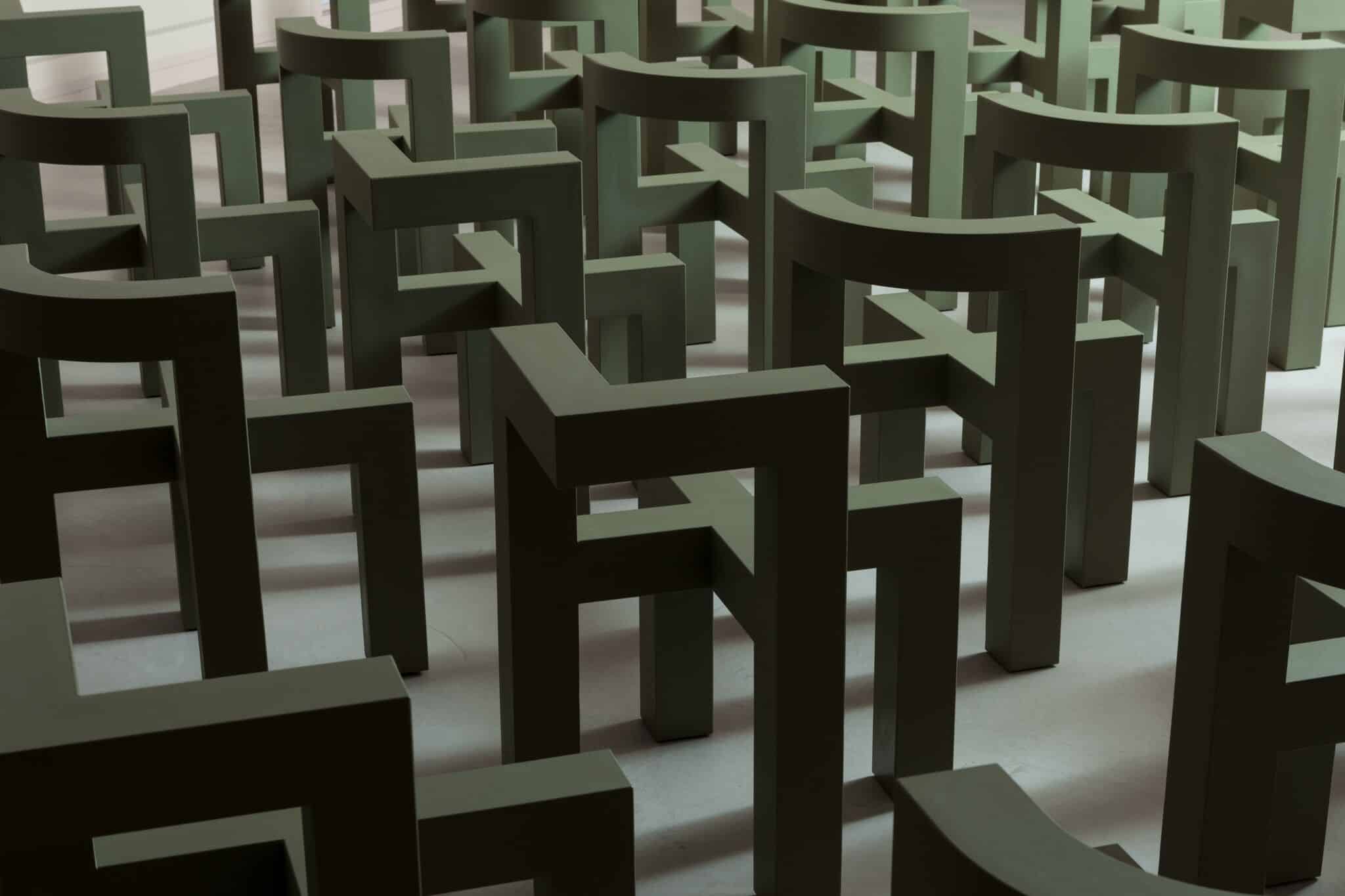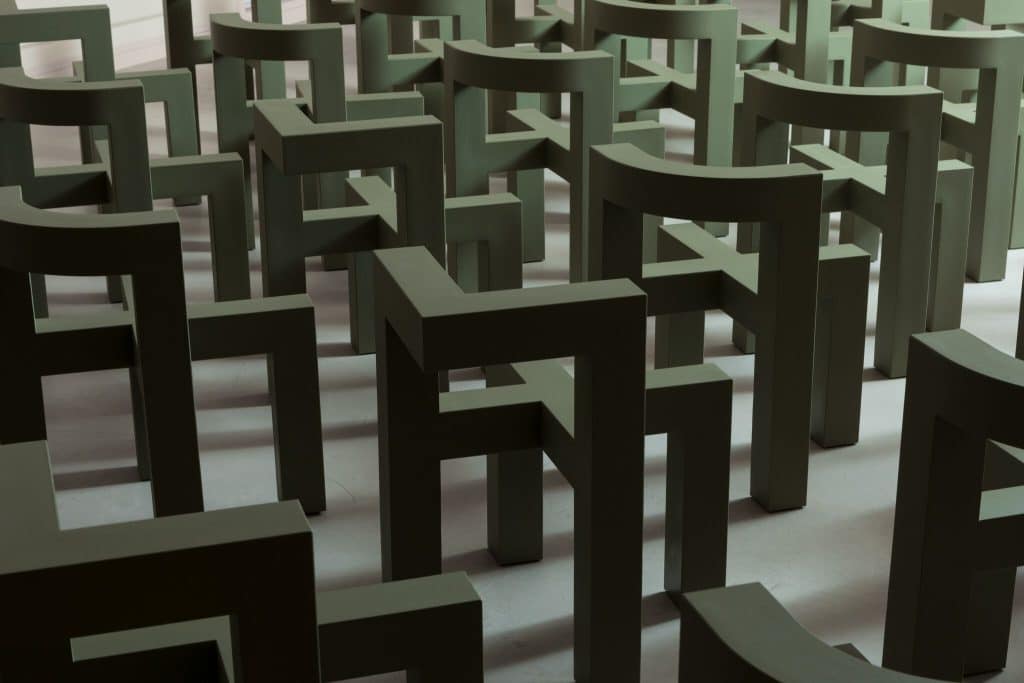 All images, courtesy of Didier Faustino