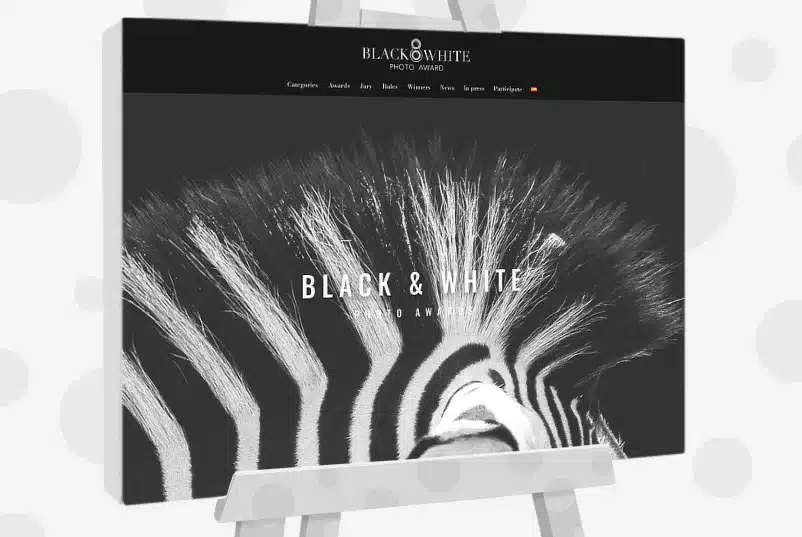 Competition Summary
Files must maintain the following specifications:
The minimum measurement must be 2500 pixels on the long side.
Adobe98 color space or sRGB.
JPG format.
No watermarks/copyright units/logos on images.
Borderless photos only.
Maximum size 100 megabytes.
Finalists must provide a RAW file. This file will only be used to demonstrate ownership of the submitted image and to verify the number of edits. Successful apprentices who do not meet these eligibility criteria will be deemed ineligible and eliminate without right of appeal.
Participants Condition
Anyone over the age of 18 can enter the competition, except employees of the BlackandWhite Photo Awards, their associated companies and employees of any company chosen to sponsor the competition prizes.
Only black and white photos will be accepted in the contest.
Filmed or digital images are accepted.
Each artist can submit Unlimited number of images.
There are no date and time restrictions.
All right reserves to Black and White Photo Awards.
You are the sole owner and author of each photograph
The image presented must be 100% photographic, this means using a camera or similar device.
You confirm that each person in the photo has permission to be depicted as shown, unless the copyright laws in your jurisdiction allow people to be filmed in a public place without their consent.
Your image does not contain any transgress, frightening, false, misleading, abusive, harassing, libelous, scandalous, vulgar, obscene, scandalous or pornographic content.
Your image does not contain anything that would constitute or encourage conduct that would be considered a crime or violate any law.
Your image does not infringe the copyrights, trademarks, contract rights, or other intellectual property rights of any third person or entity, or violate the privacy or publicity rights of any person.
Your photo will not include images that you have purchased or licensed to use.
You will accept the judges' decision and agree not to contact the judges directly regarding your photographs, you may not participate in the judges' attacks or the judging process in any medium, including social media.
You agree to fully indemnify Black and White Photo Rewards against all penalties, fees and other amounts due to any person for failing to comply with any of the above requirements.
You can participate in the following categories:
Street
The fauna and the flora
Portrait
Campaign
The registration fee will be 15€ per category. This registration allows you to send 5 photos for the chosen category.
The registration period will end on June 15