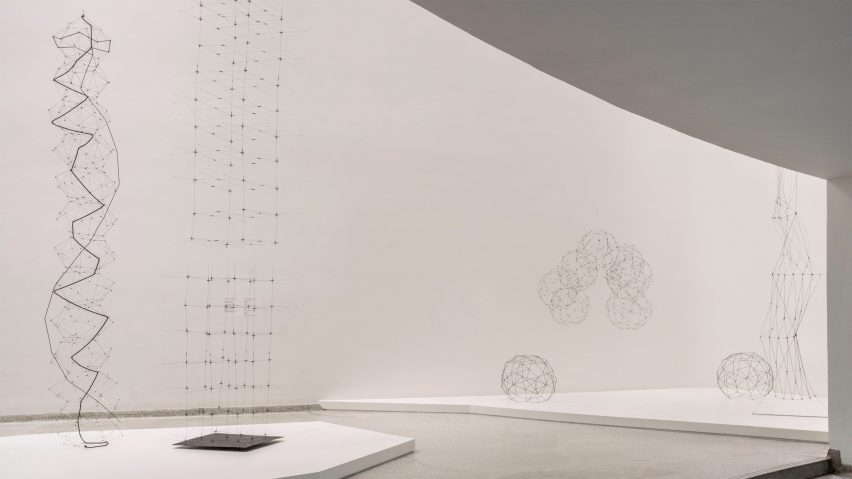 Gego explored the relationship between line, space and volume. His practice in the related fields of architecture, design and education complemented this research.
This exhibition is the first major museum retrospective of Gego's work to be presented in the United States since 2005, offering a fully integrated view of the influential German-Venezuelan artist and his distinctive approach to the language of abstraction. Across five ramps in the rotunda of the Solomon R. Guggenheim Museum, the chronological and thematic study presents nearly 200 works from the early 1950s to the early 1990s, including sculptures, drawings, prints, textiles and paintings. artist's books, as well as photographic images of installations and public works. works, sketches, publications and letters.
Gego was one of the most important artists in Latin America during the second half of the 20th century, but her work remains less well known in the United States. By examining the formal and conceptual contributions she made to herself through her organic forms, linear structures, and systematic spatial investigations, Gego: Measuring Infinity grounds Gego's practice in the Latin American artistic contexts that flourished during Gego's career. she long career, given the artist's intersections with and departures from major transnational art movements, such as geometric abstraction and kinetic art.
Gego raised radical ideas through her intense research on structural systems: transparency, tension, fragility, spatial relationships and the optical effects of movement are methodically approached in her singular work. Tracing a highly individual artistic journey, Gego defies categorization. This long-awaited retrospective builds on the Guggenheim Museum's heritage of presenting innovative modern and contemporary solo exhibitions in a global context that champions non-objective art.