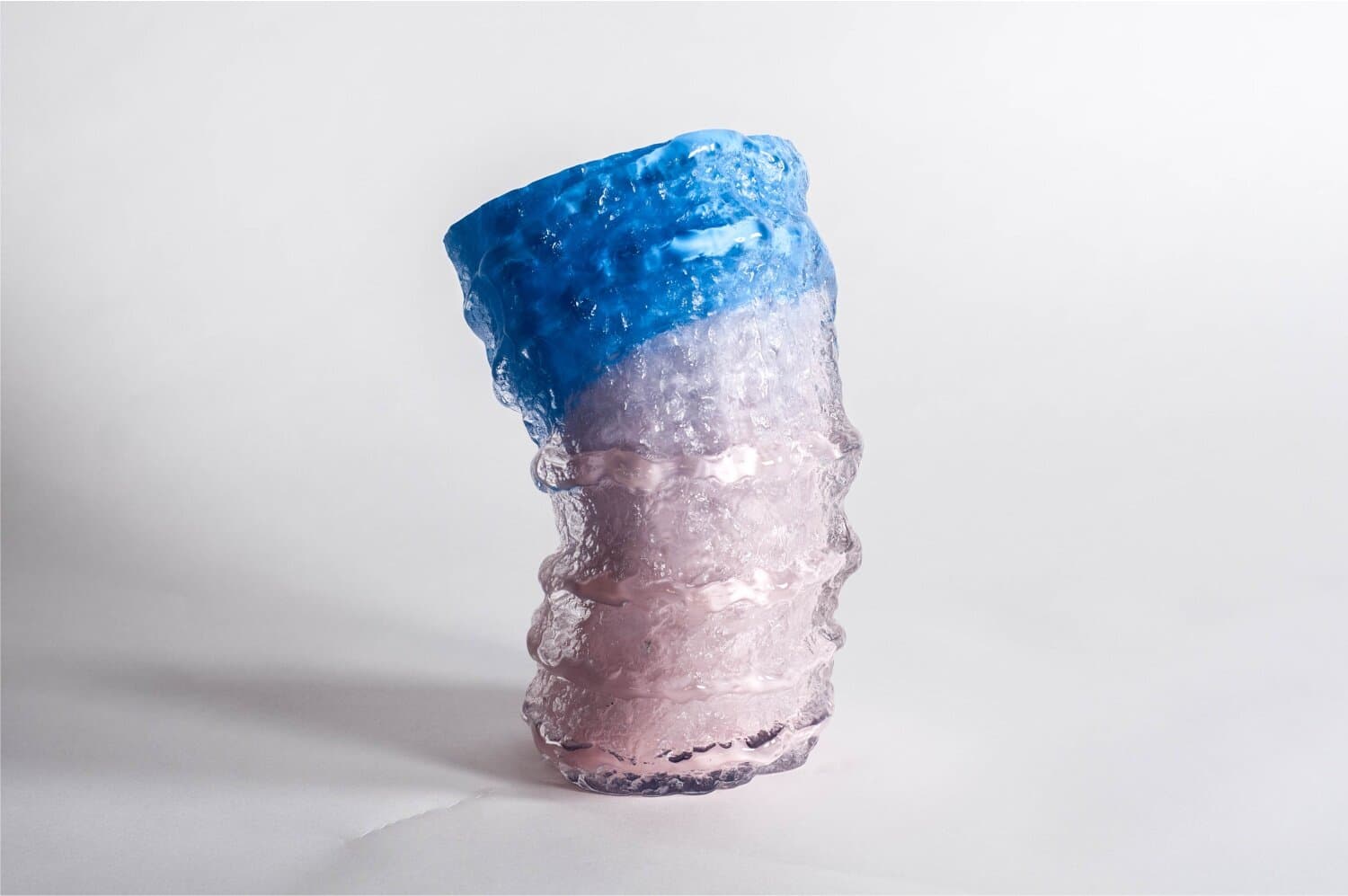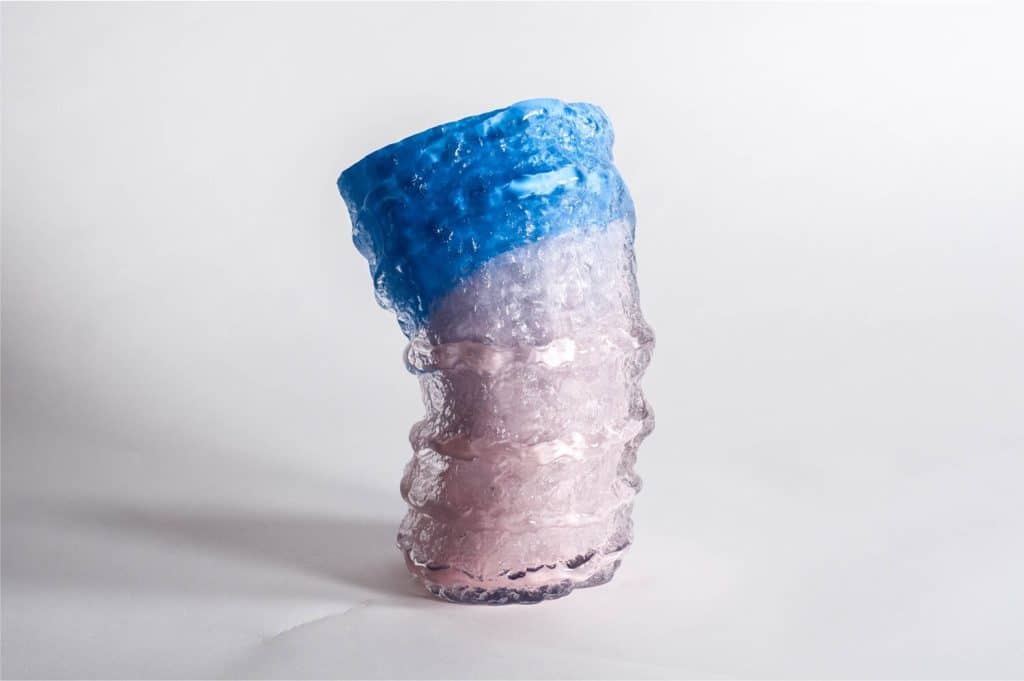 This range of Excavated Vessels works by Jeff Martin Joinery is formed from trenched slabs of agglomerated cork.
By using the medium as cast pewter and blown glass he can achieve new forms. Credenzas and mirrors are made by cast pewter poured into the hand-dug valleys of our molds. Because molten pewter has a lower melting point than the incineration point of baked cork, it is possible to produce these works safely in the house without dangerous smoke or vapors.
Once the pewter cools, excavation begins. Due to the undercuts created from molten metal winding its way through the loosely packed cork, the cork slab has to be broken up to enable removal of the piece which makes each piece unique. After thorough sandblasting and assembly we finally realize our sculpture for the first time.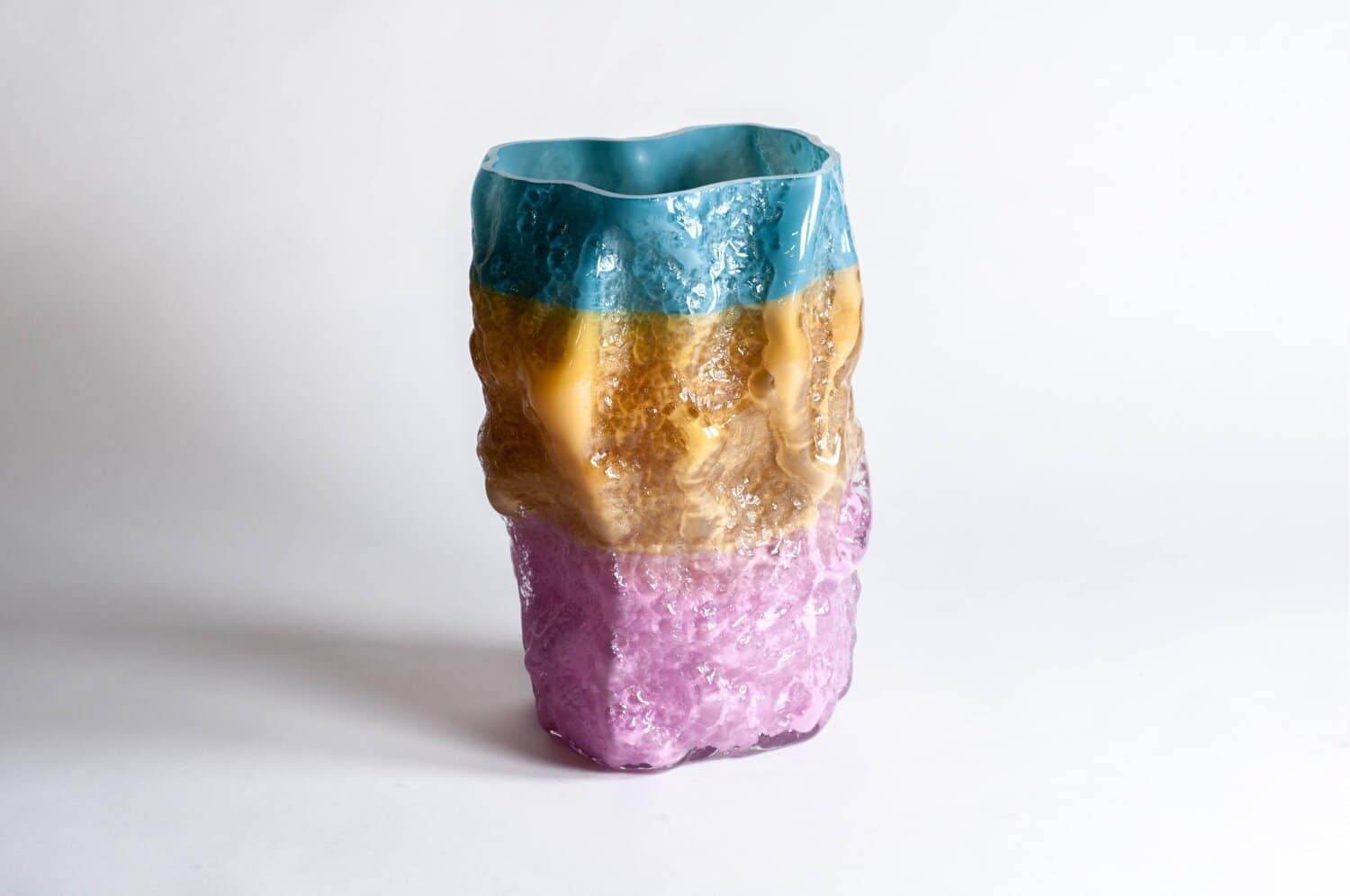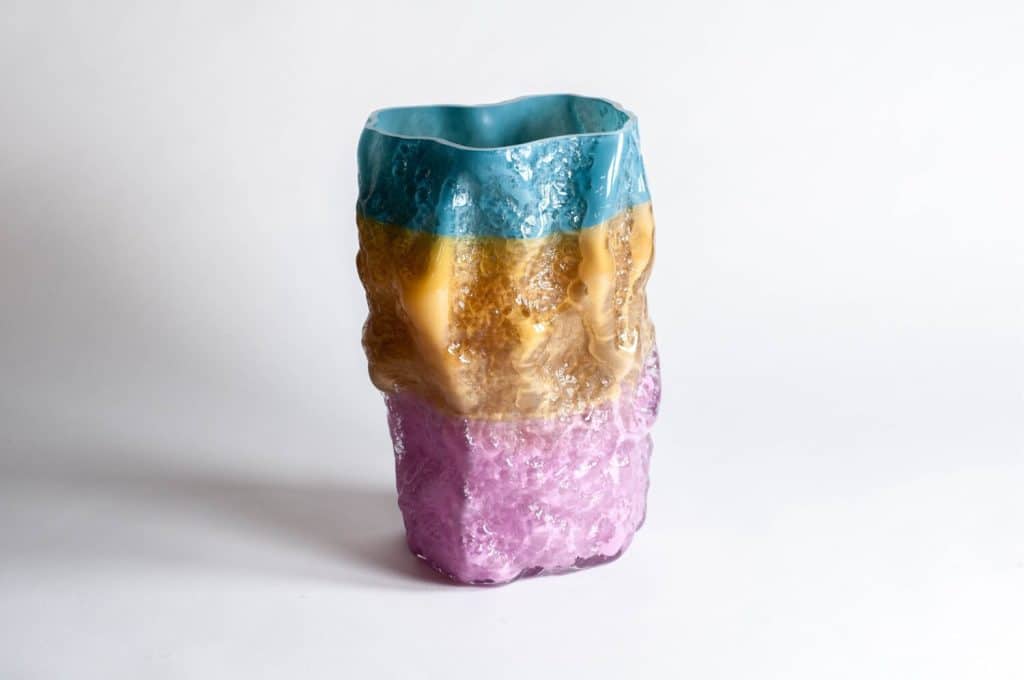 The smaller pieces of cork broken off and leftover from the mold destruction in our furniture pieces we meticulously assemble as forms for blown glass vessels. Using basic tools such as a pullsaw, hammer, and hatchet intuits further shape onto the mold forms. Once glass balloons are blown into the carved chambers those slowly begin to imprint the texture of the cork granules as its surface.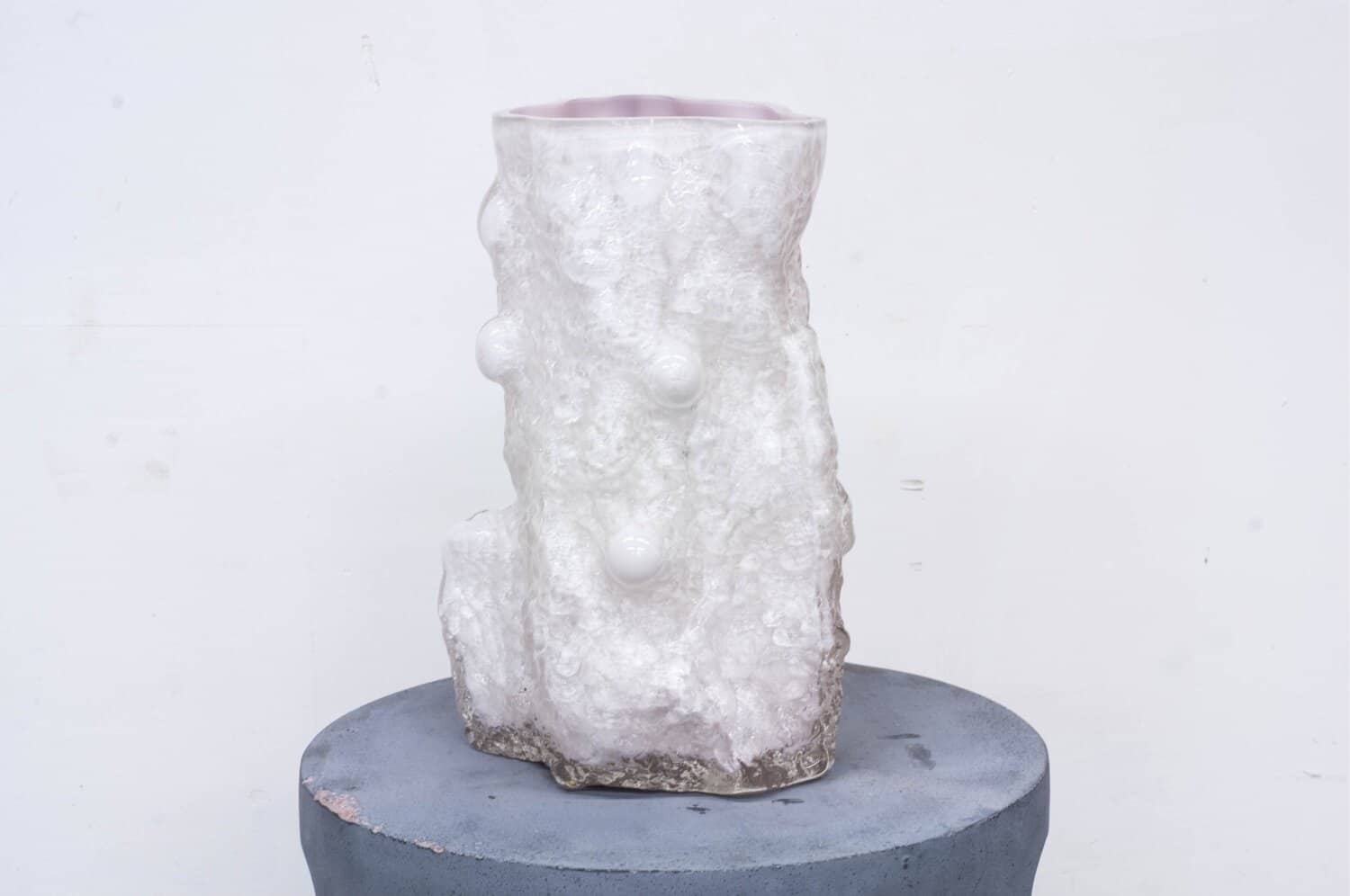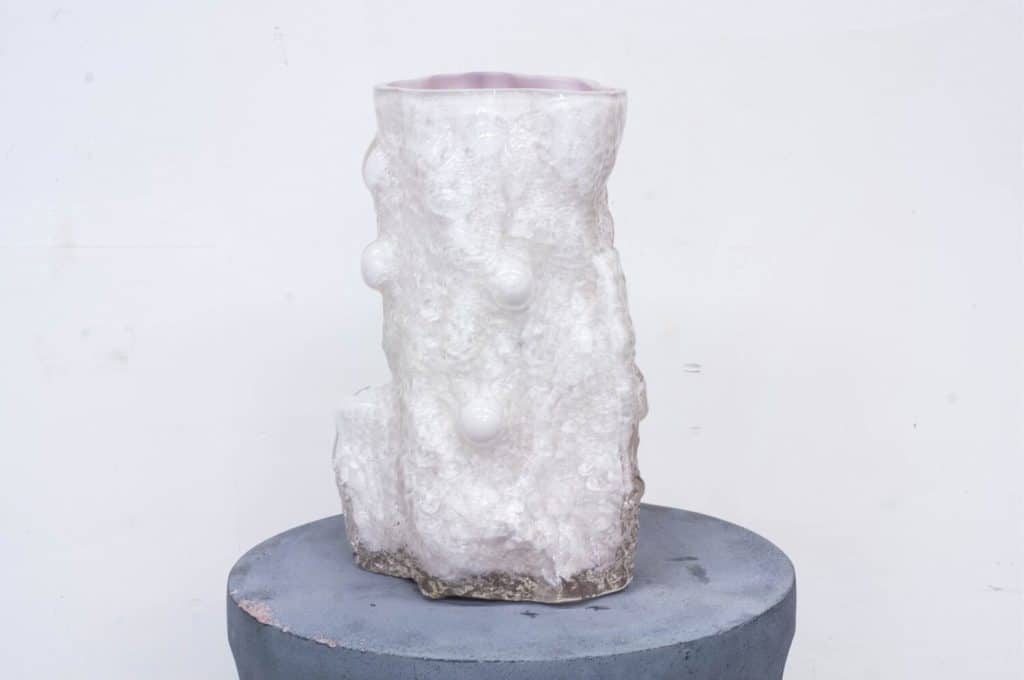 Once the molds are removed and air rushes into the vacuum, the cork ignites, destroying the mold. And once again, we look at the sculpture as the last step in the process of making it. Our greatest interest in this work is the risk, fluidity, and immediacy we achieve. The pieces do not fee overwrought with design decisions. Rather they feel like somewhat preposterous objects of a deeply cosmic spirit.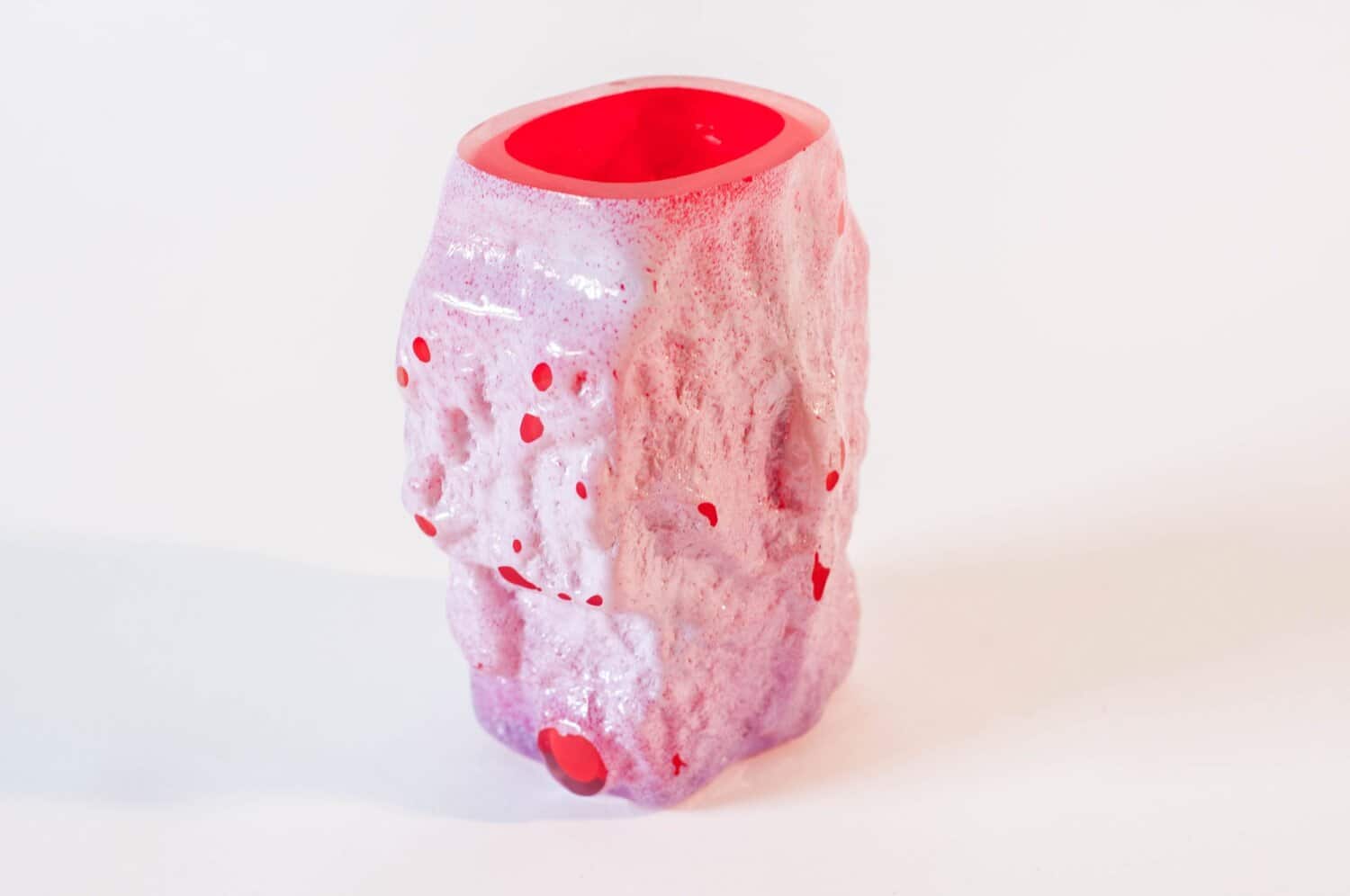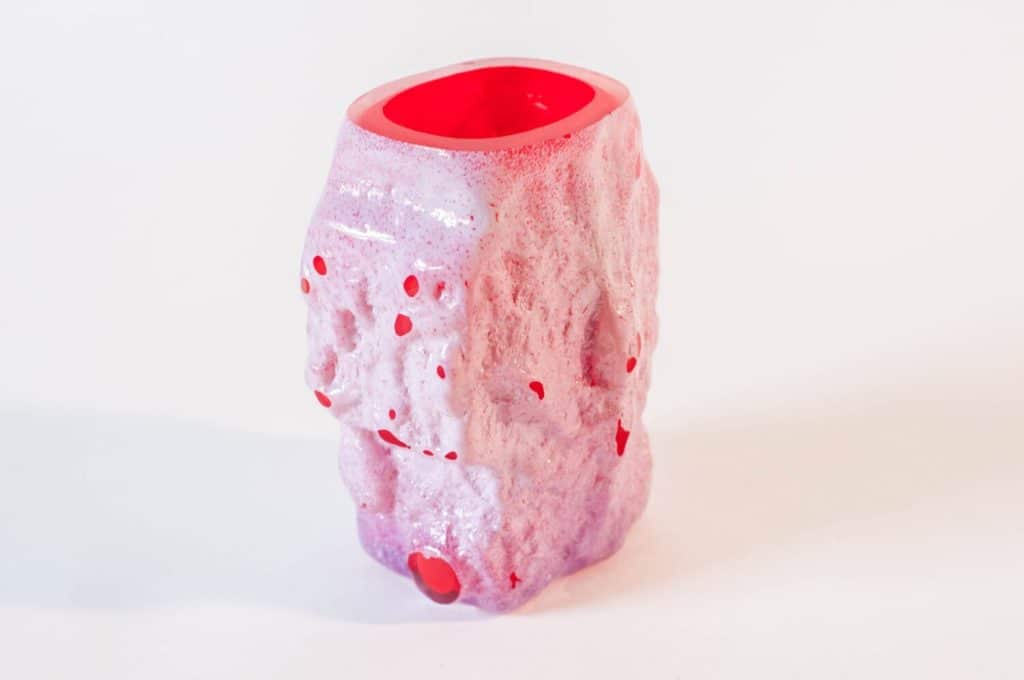 INFORMATION
All images with courtesy of Jeff Martin Joinery