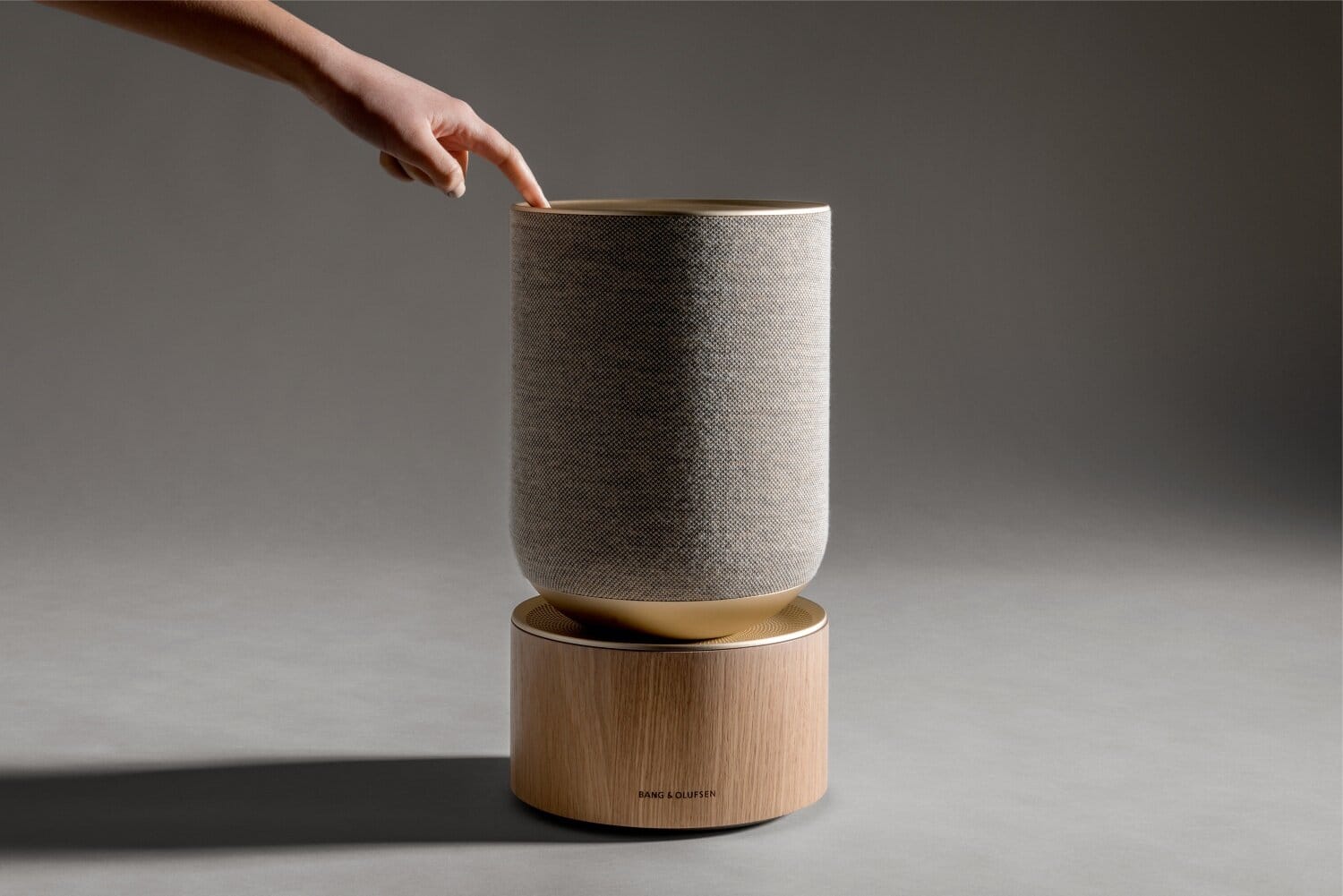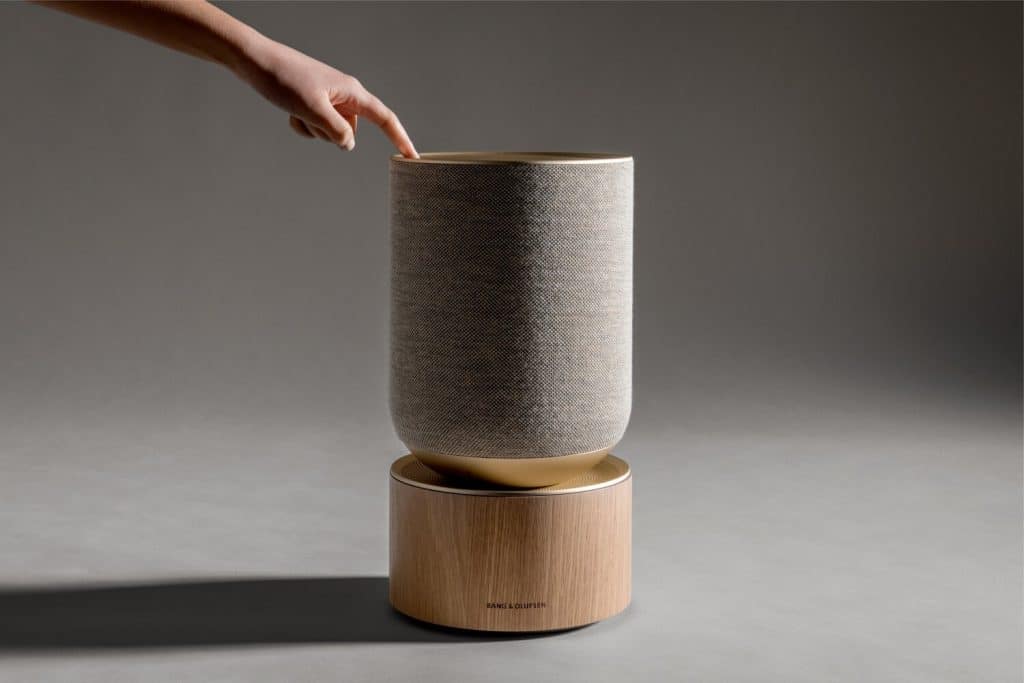 Benjamin Hubert of experience design agency LAYER has designed BEOSOUND BALANCE for luxury Danish consumer electronics brand, Bang & Olufsen. The compact yet powerful speaker is driven by an intelligent approach to sound design. The distinctive, sculptural silhouette expresses the speaker's performance, with a large base unit supporting a textile-covered cylindrical speaker with a touch- and voice-activated interface on top. The result is a room-filling, three dimensional sound from a speaker that takes its inspiration from the design language of domestic objects rather than high-tech products. This is the first project by LAYER for Bang & Olufsen and was 18 months in research and development.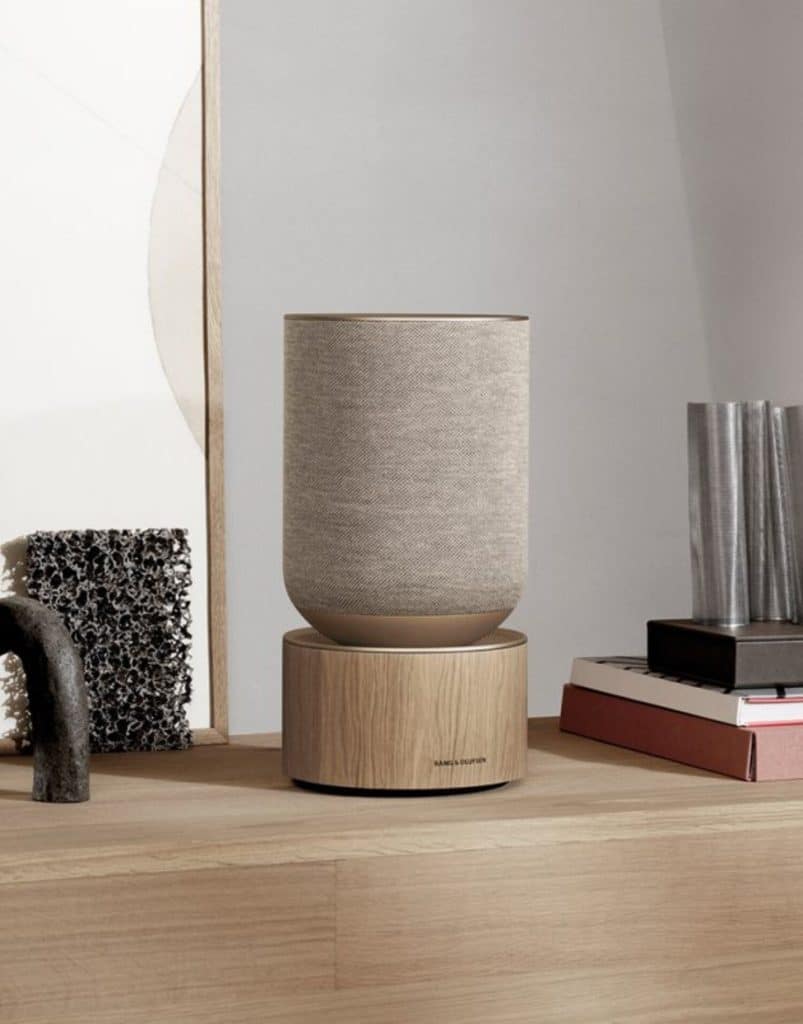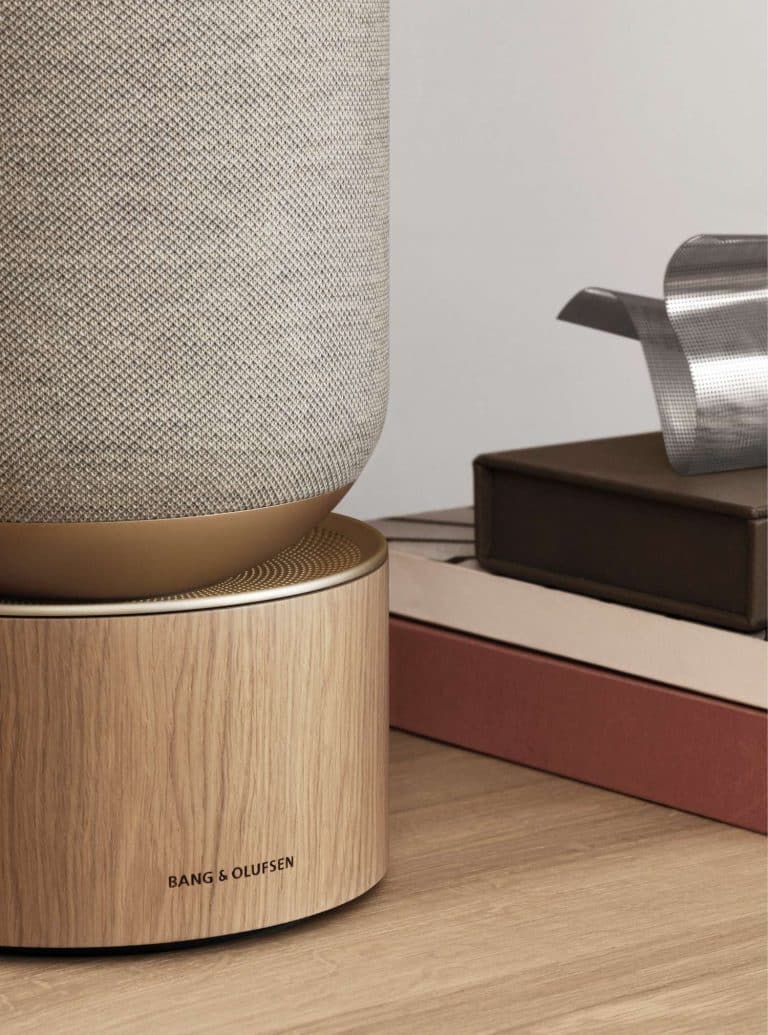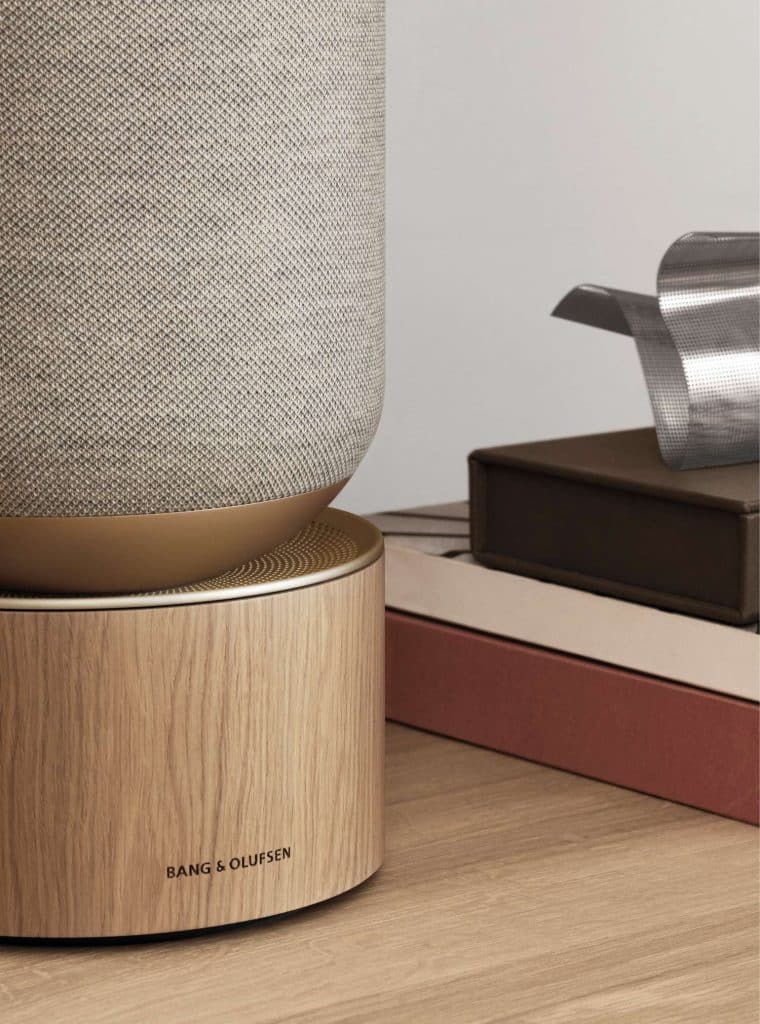 "Bang & Olufsen has spent decades researching the influence of room acoustics on human perception, which resulted in the development of unique technologies in our flagship speakers. Examples of which include the acoustic lenses on our Beolab 18 and Beolab 50 speakers, which deliver highly directional sound, and the beam control and advanced active room compensation algorithms found in the Beolab 90, which react to each individual space to optimize and enhance the listening experience. We are proud to bring these technologies to our home speaker system," says Bang & Olufsen Tonmeister Neo Kaplanis.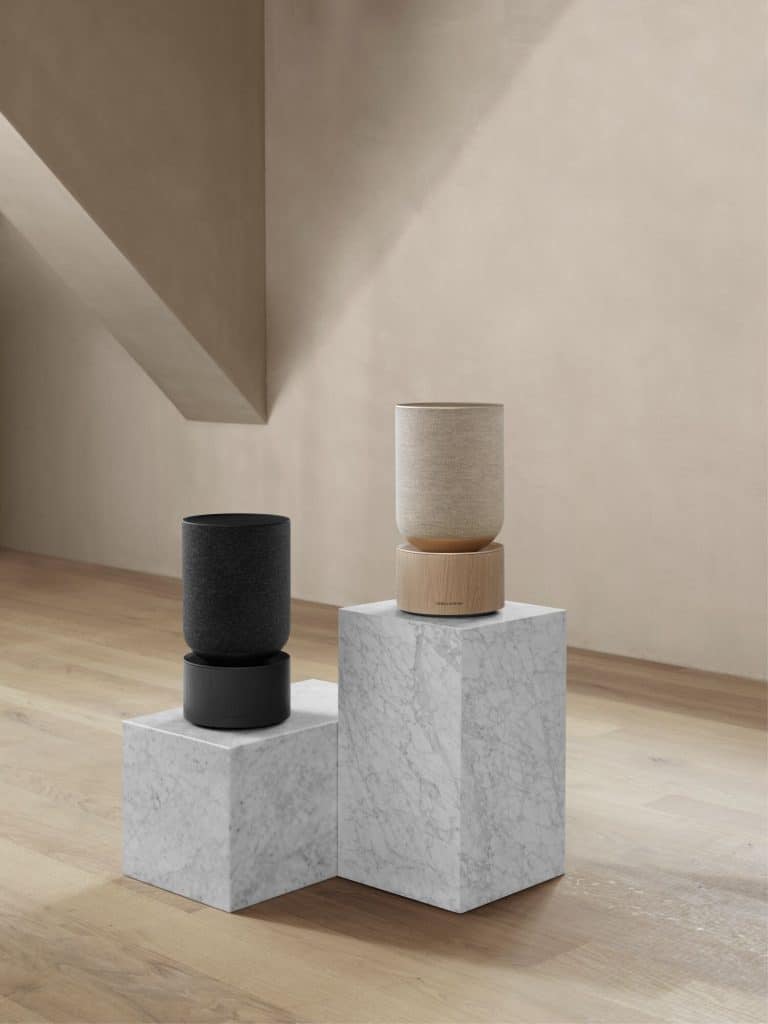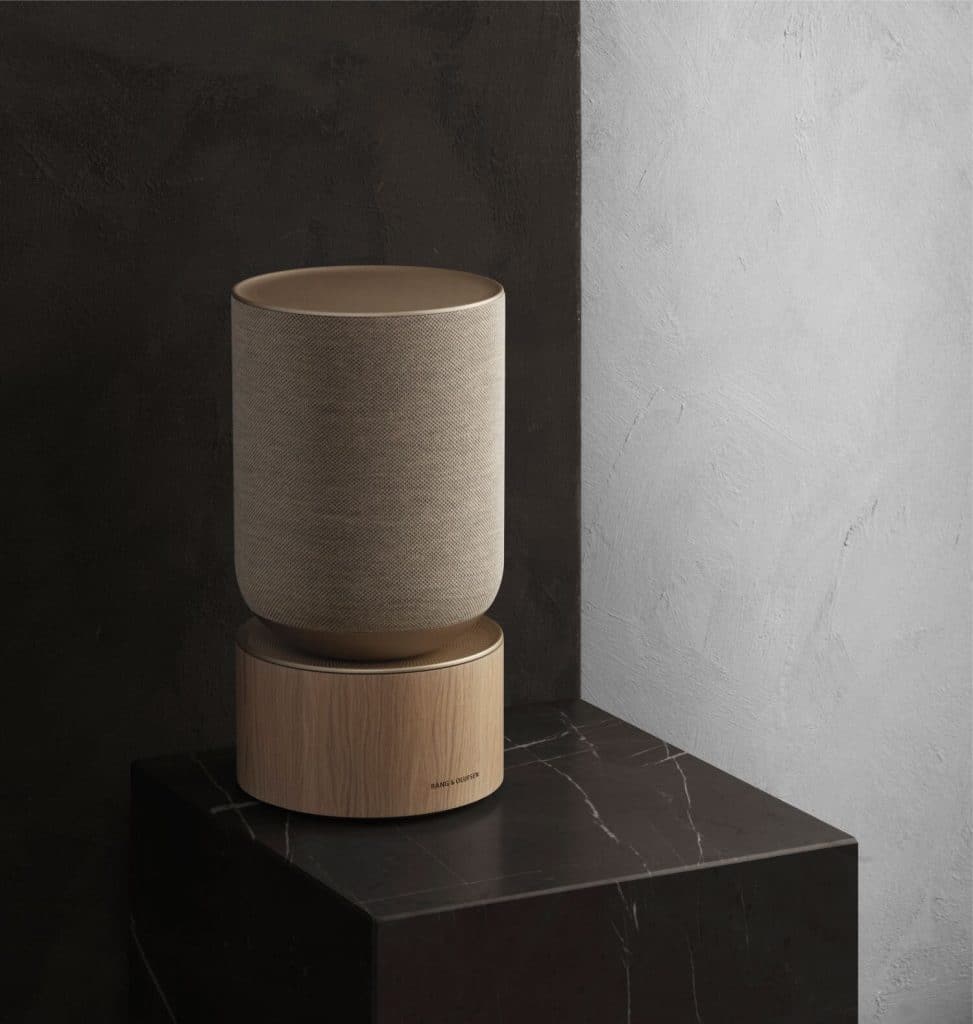 The form of BEOSOUND BALANCE is driven by the speaker's audio performance, with a simple, cylindrical base unit on which a more expressive form sits. Together, these two elemental forms create a sculptural object – like a plinth supporting an artwork or vase – that disrupts the monoblock format of most speakers in the market. Like an interior object, the medium-sized speaker can sit either on the floor or on a shelf or mantle.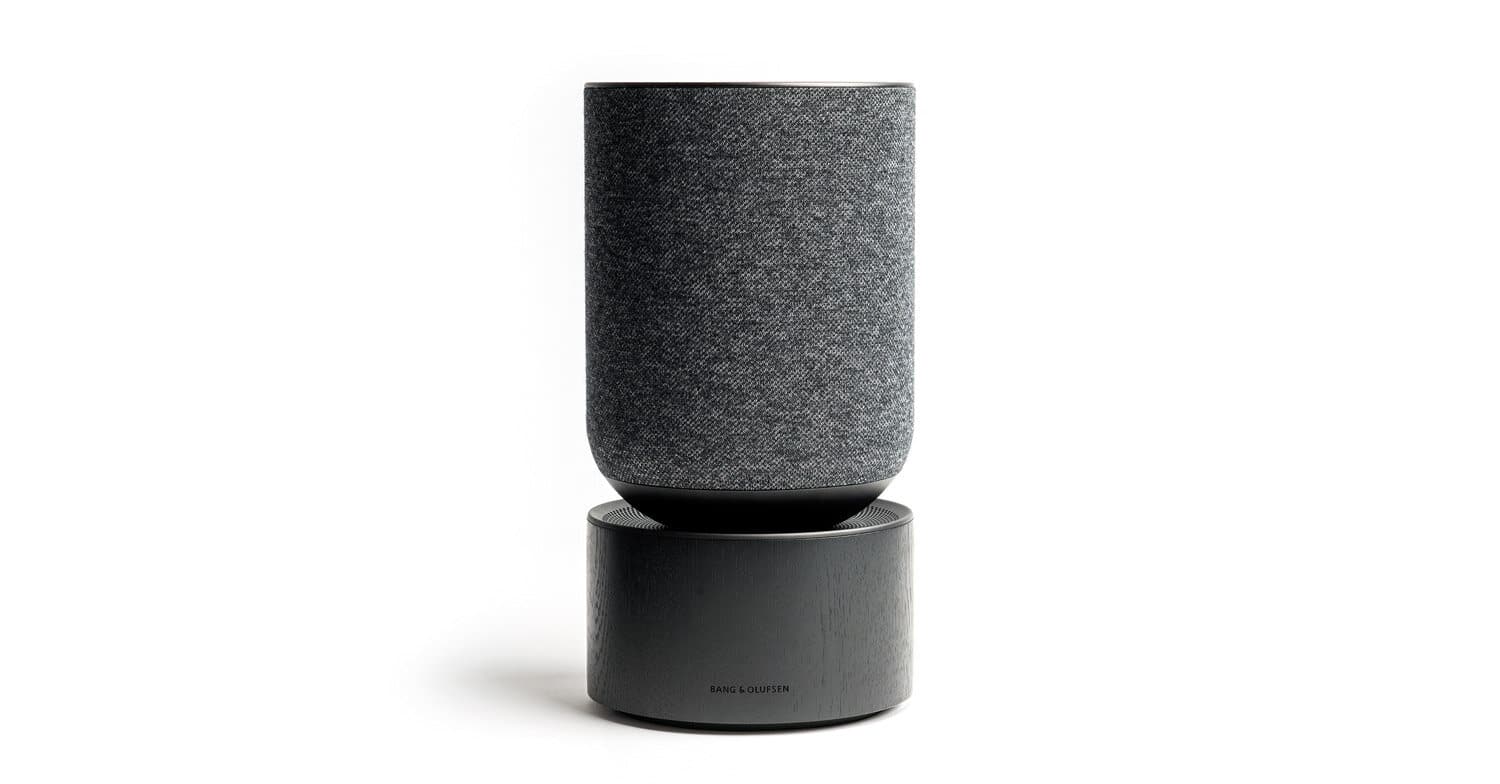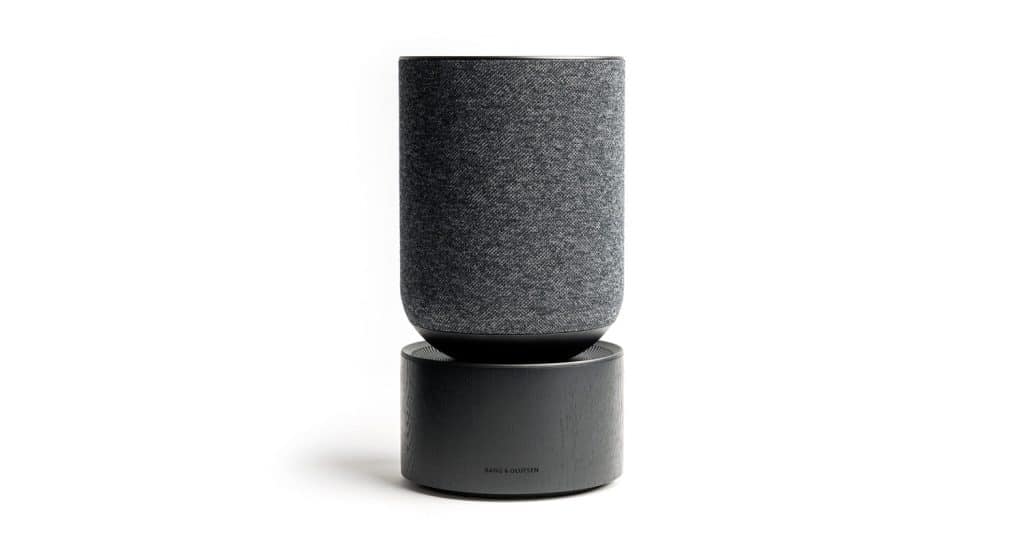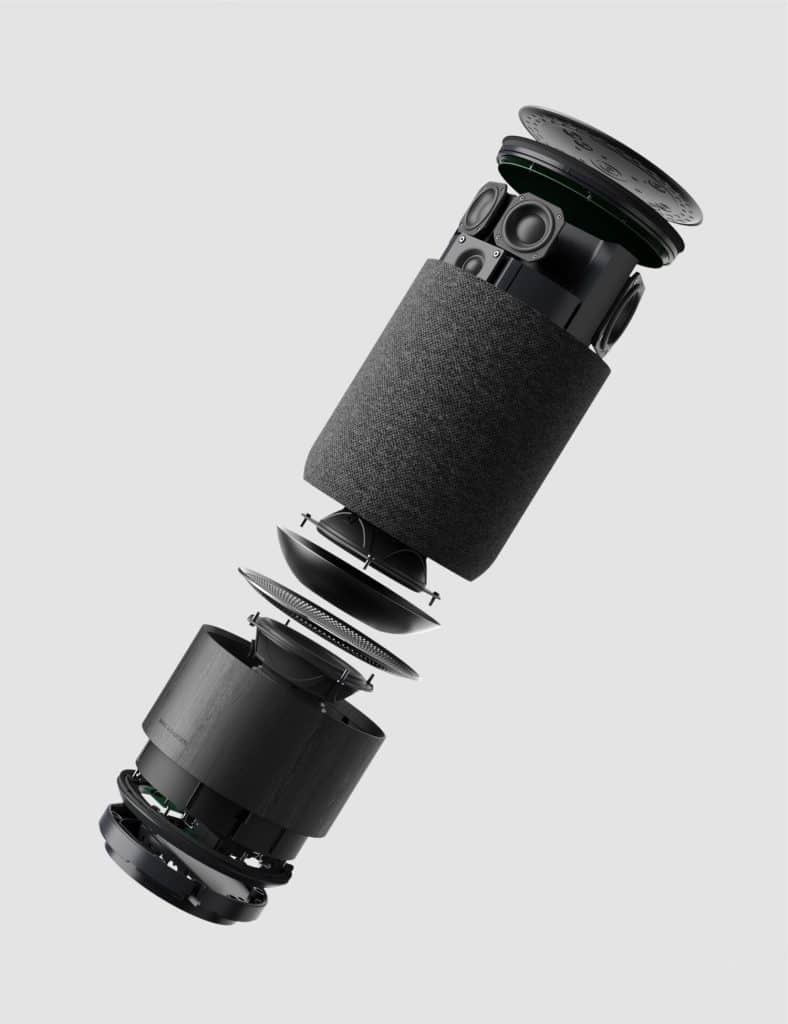 The timber base unit contains a large, omnidirectional bass speaker driver, which is positioned in a vertical orientation and topped with a metal mesh dish with perforations in a Fibonacci sequence. The bass is reflected off the rounded metal base of the top form, maximizing its acoustic potential and providing a room-filling, low-end rich sound. The softly sculpted upper unit contains the precise mid- and top-end drivers, which complete the warm, well-balanced audio performance. These drivers – which provide directional audio – are positioned under a seamlessly knitted Kvadrat textile cover.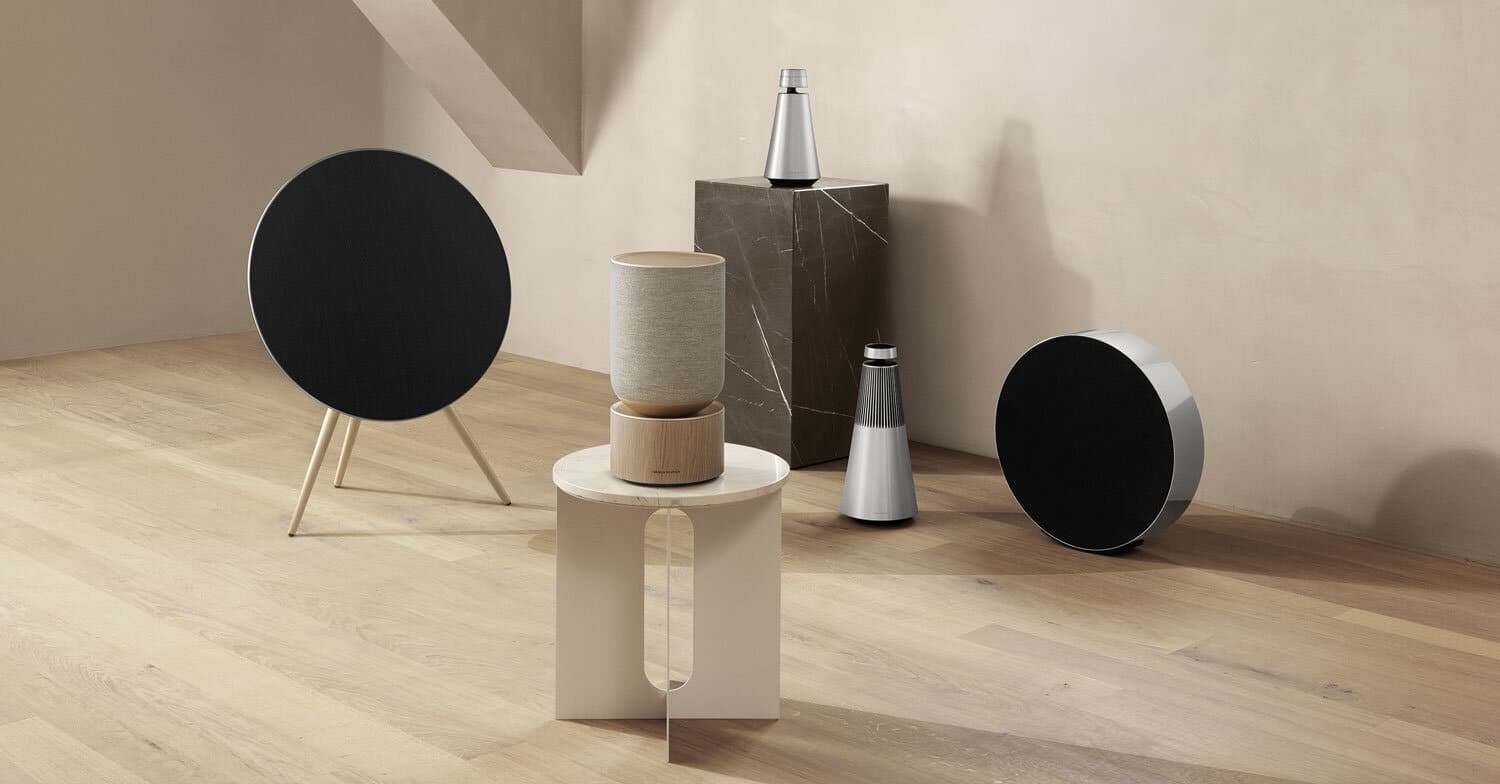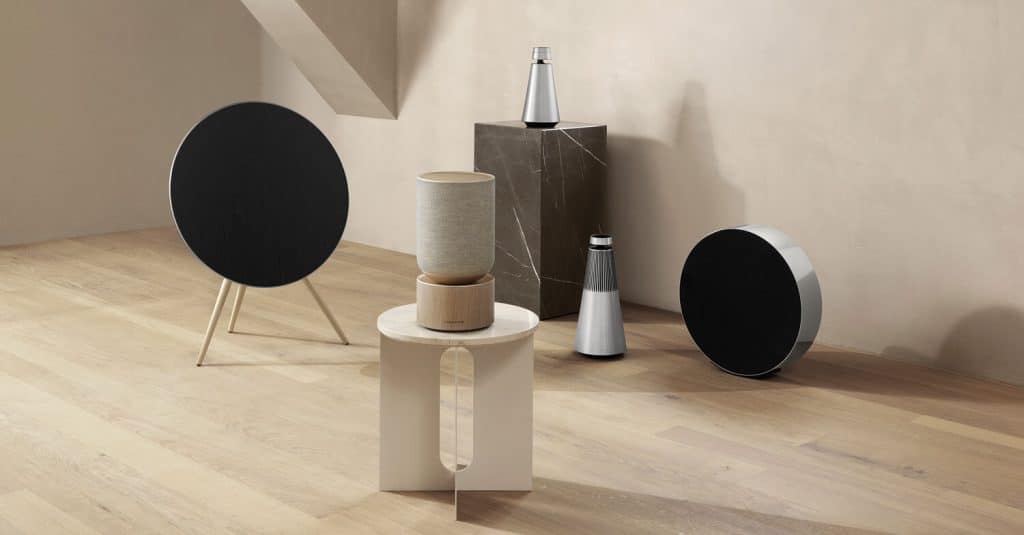 INFORMATION
All images with courtesy of Layer Design