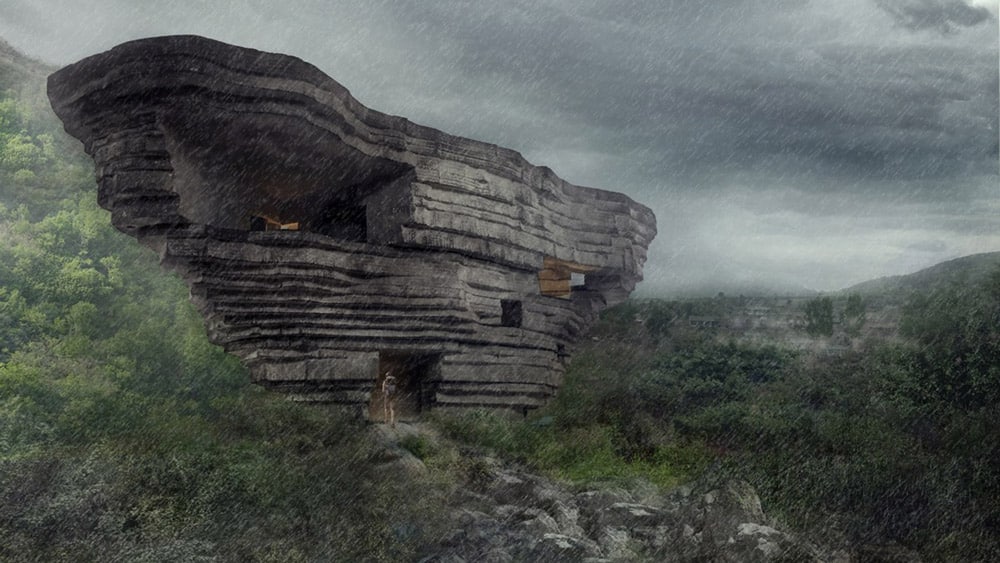 Open Architecture is building a concert hall structure in a valley north of Beijing, China, where the remnants of Great Ming Wall are nestled.
Layers and layers of rock and concrete rise in an irregular and unsymmetrical shape with several openings in the walls and over the top. Listen! Can you hear the sound of nature inside these concrete walls? What's that other sound? It sounds like the soothing stretch of cello chords. They are all mixing and mingling in this semi-outdoor Chapel of Sound.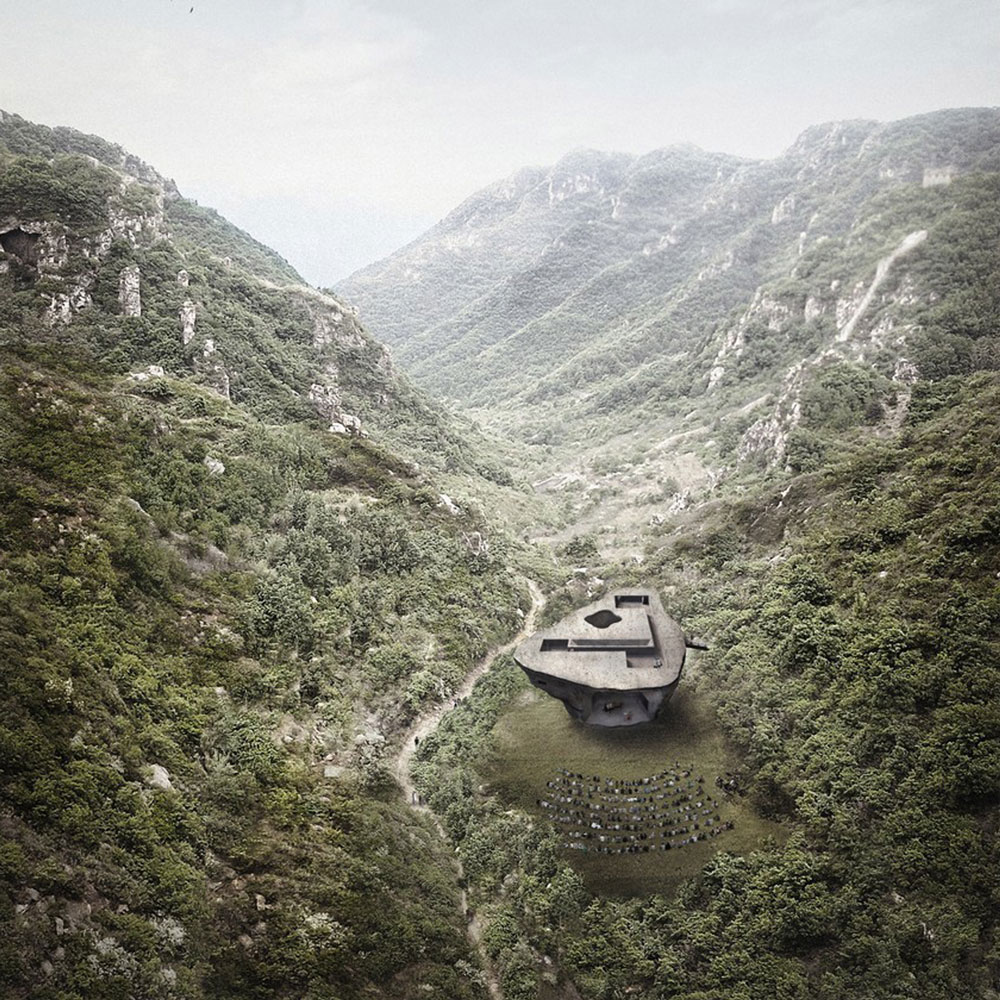 Looking like a fragment of rock at a distance, a detached residue from its surrounding mountains, this concert hall's gift is an experience of sound. As this venue excludes the world outside, it lets the sound of nature in; whenever there's no musical event the orchestration of chirping birds, breeze and falling rain resonate in a symphonic harmony within the chambers of this hall.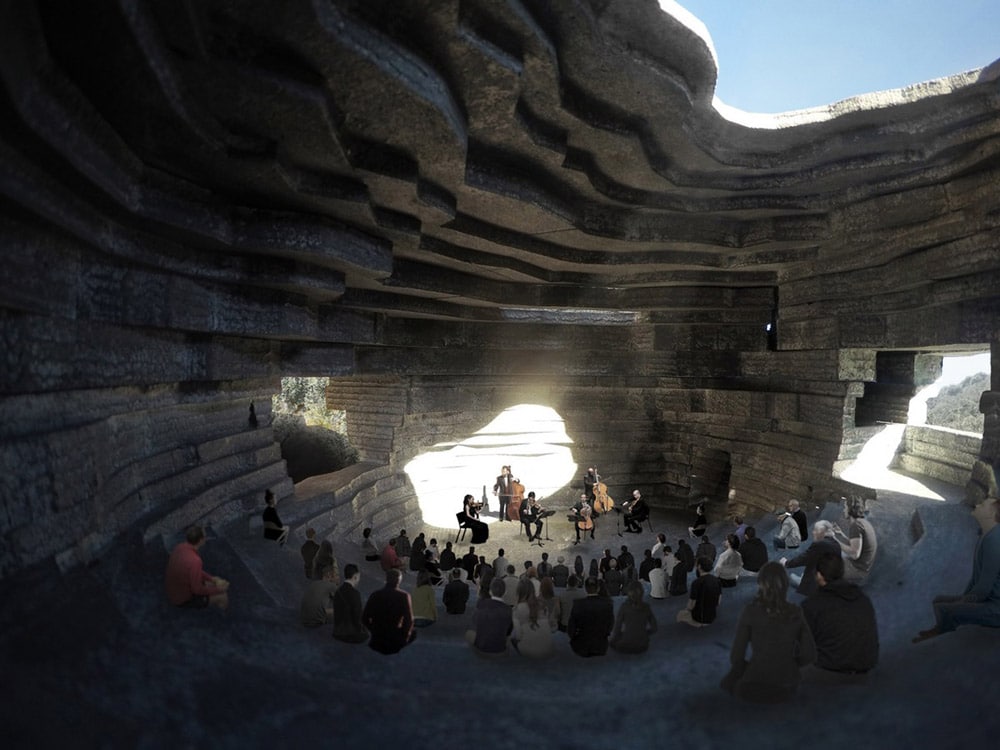 This 790 square meter structure is a reimagination and recreation of an instrument of sound, where inch by inch of the design together with the materials used reverberate and qualify sound. The amphitheater, viewing platforms and outdoor stage of the hall will house musical events. Even when the structure is not used as a music venue, the interior will be a tranquil resort for locals, to repose and contemplate.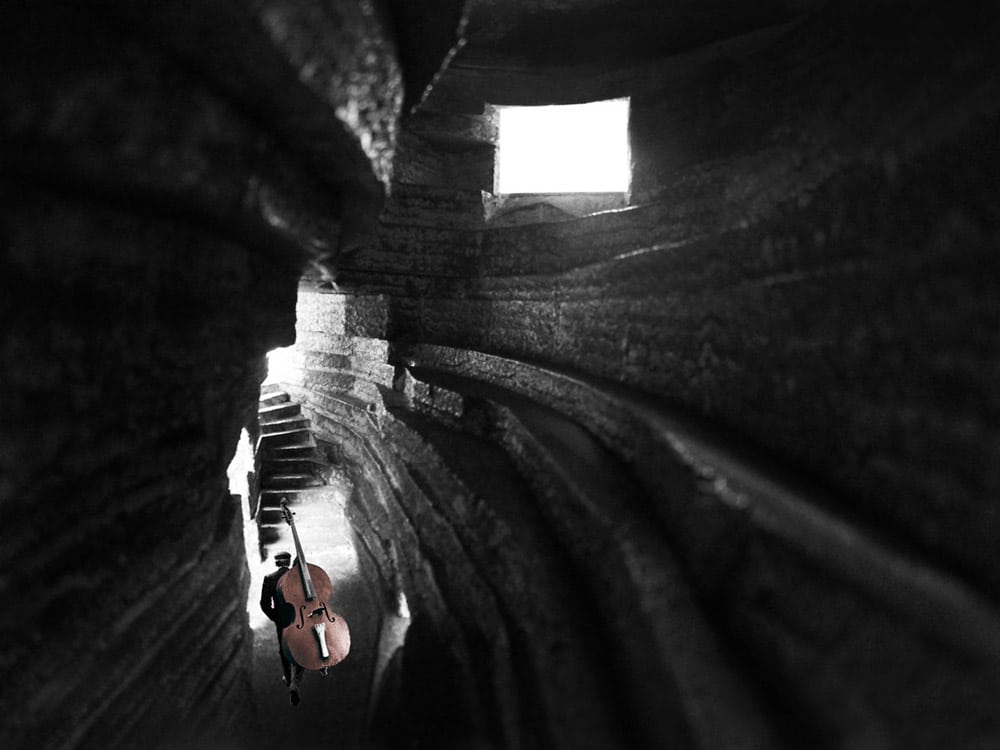 Looking like a boulder blending with its environs, the Chapel of Sound is a masterpiece of human imagination, a concrete enclosure which barring the world outside, subtly invites it in to join a celebration of sound.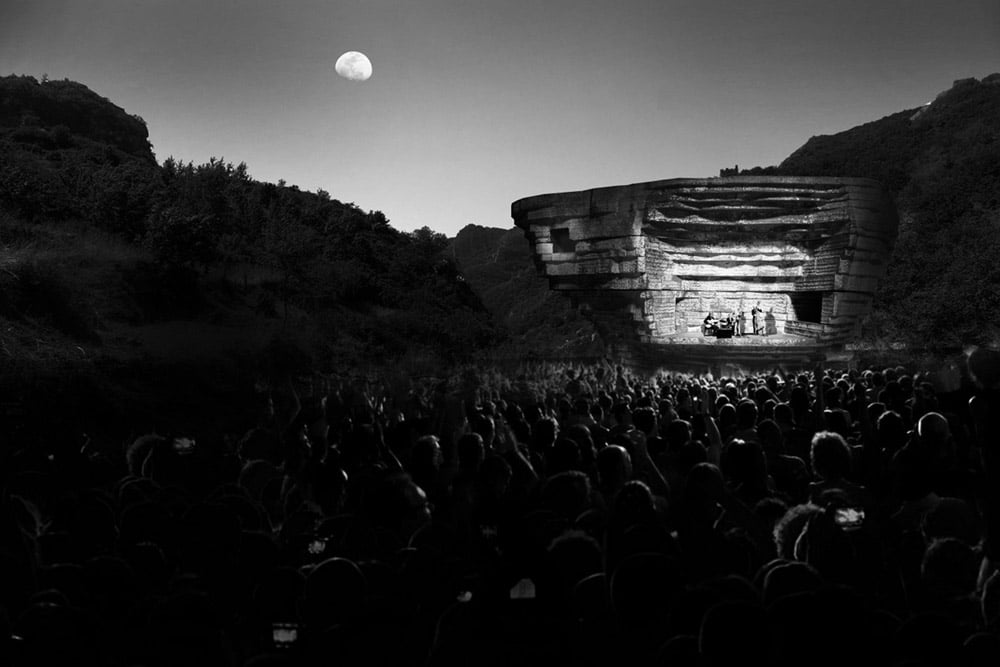 Credits:
Client: Aranya
Architect: Open Architecture
Principles-in-charge: Li Hu, Huang Wenjing
Design team: Zhou Tingting, Fang Kuanyin, Lin Bihong, Kuo Chunchen, Hu Boji, Yang Ling, Li Li, Chen Yang
Structural & MEP engineers: Arup
Lighting consultant: Beijing Ning Zhi Jing Lighting Design
Theater consultant: JH Theater Architecture Design Consulting Company