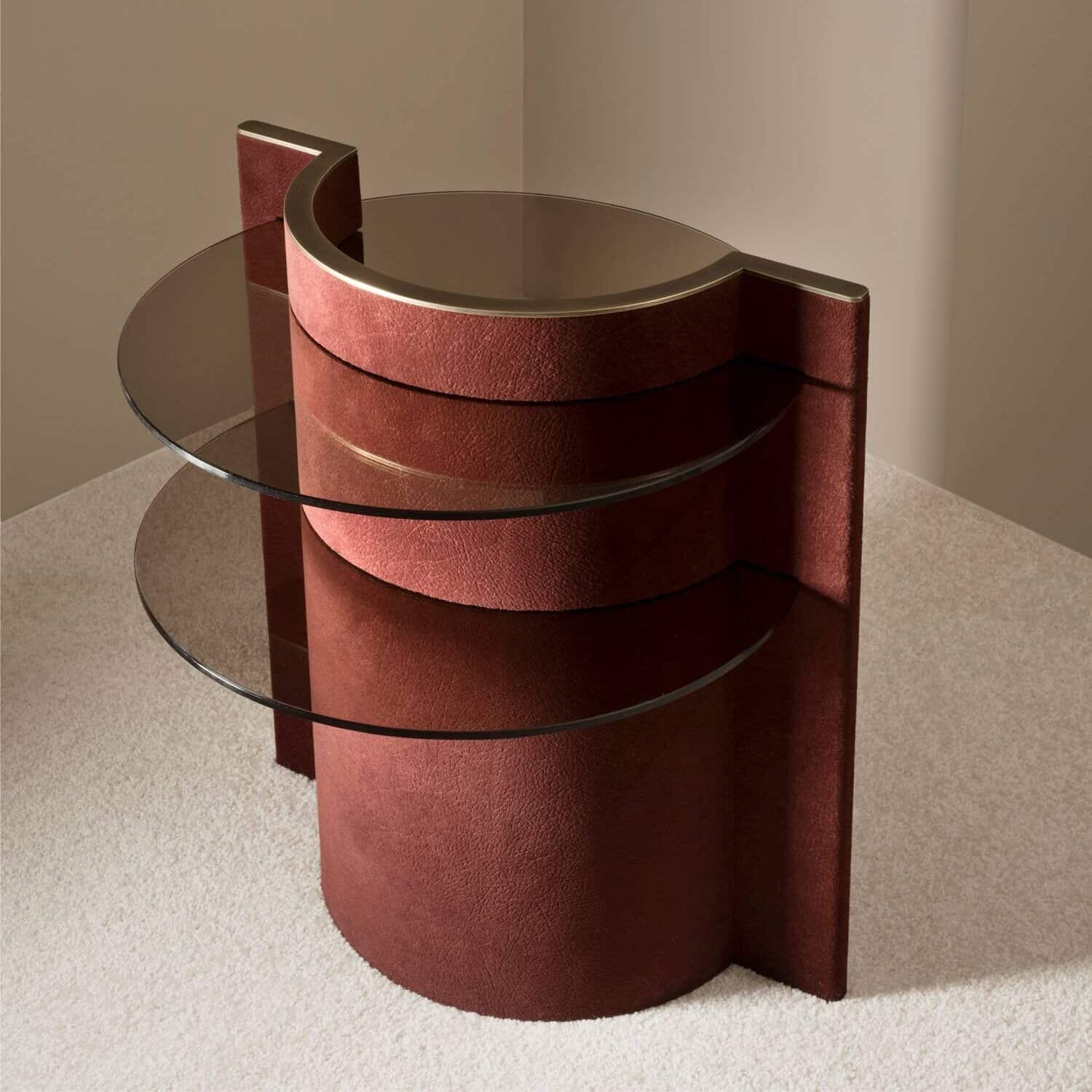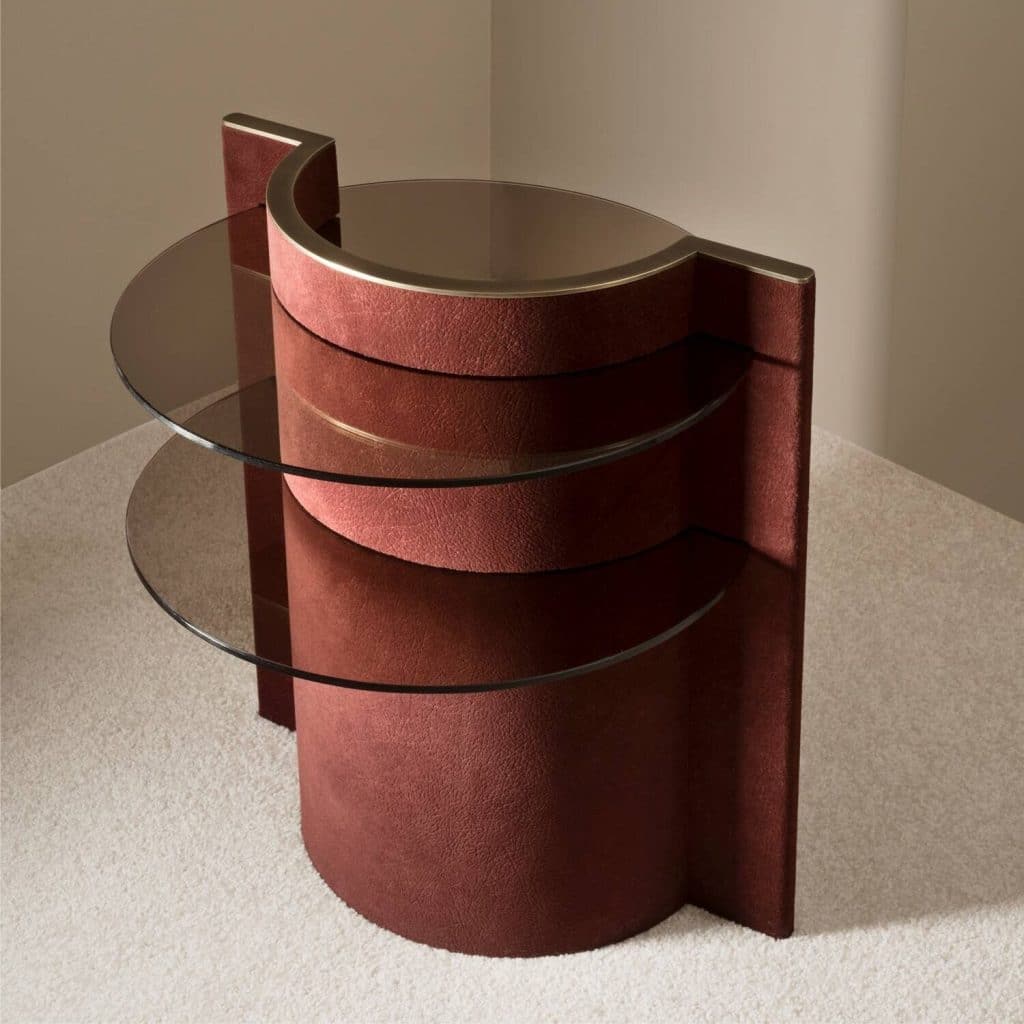 Robert Sukrachand, a Brooklyn based furniture designer, introduces two new collections.
The Cyc Mirror, featuring bent, acid etched glass sweeping into the colored mirror; and the Torus Collection, a series of occasional tables and shelving characterized by a rich interplay between texture and color through its pairing of microsuede, glass, and aged brass. With the Cyc Mirror, the designer has drawn inspiration from his background in photography. The 'Cyc' – or 'Cyclorama' – is the iconic curved wall frequently used as a backdrop for studio photography. With this design, Robert has played with the elemental swoop shape to create a mirror that seems to flow into infinity.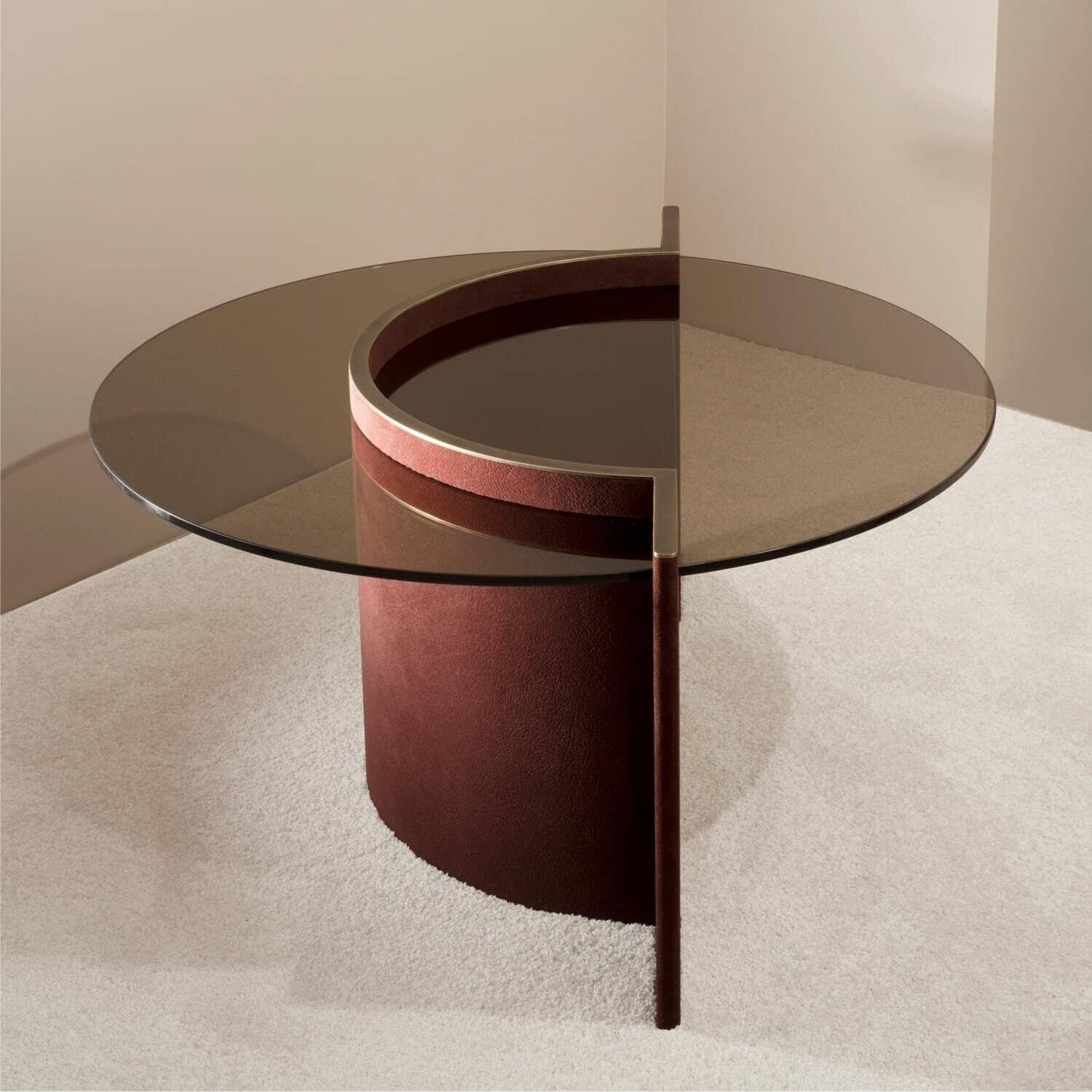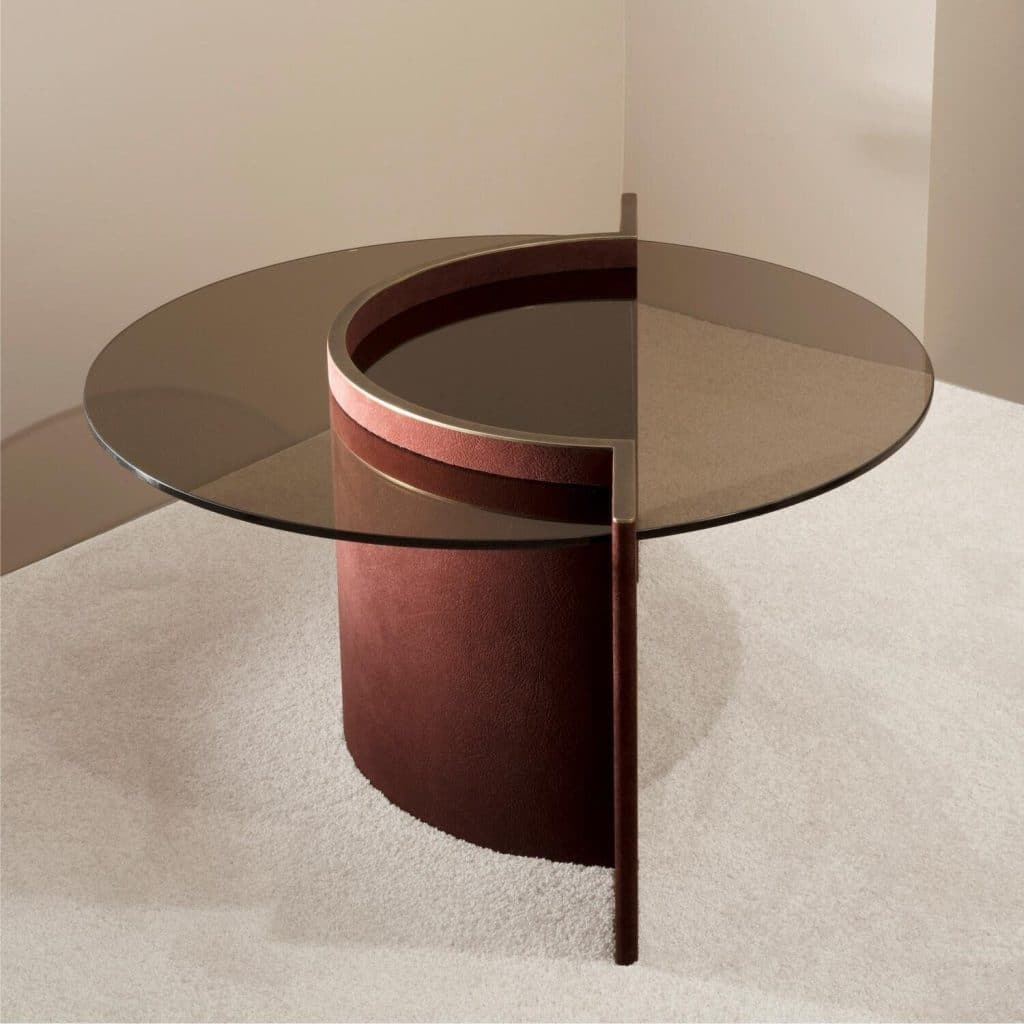 To execute this design, Robert worked closely with Flickinger Glassworks, his Red Hook studio neighbor, and the only small scale custom glass bending shop remaining on the East Coast. The Torus Collection incorporates microsuede fabrics in an uncommon context. By wrapping bent plywood with this heavily textured material, Robert has brought a sense of touch and warmth to surfaces which are more commonly smooth and cold. Combining microsuede with bronze glass and aged brass, these tables and shelving are saturated with luminous color and meandering shapes. Graphic and bold, they are meant to surprise both hand and eye.
Robert Sukrachand is a New York City-based furniture designer. Drawing from his background in photography and traditional woodcraft, Robert's designs explore geometry, volume, and reflection in unexpected ways. Employing novel material and color combinations, he seeks to create dynamic objects that remain in motion as the viewer engages them. After graduating from New York University with a degree in Photography in 2008, Robert began building furniture in his free time. Several years of experimentation ensued and he launched his first collection at Bklyn Designs in 2015. Robert's work is inspired by geometric abstraction, classical mathematics, and natural materials.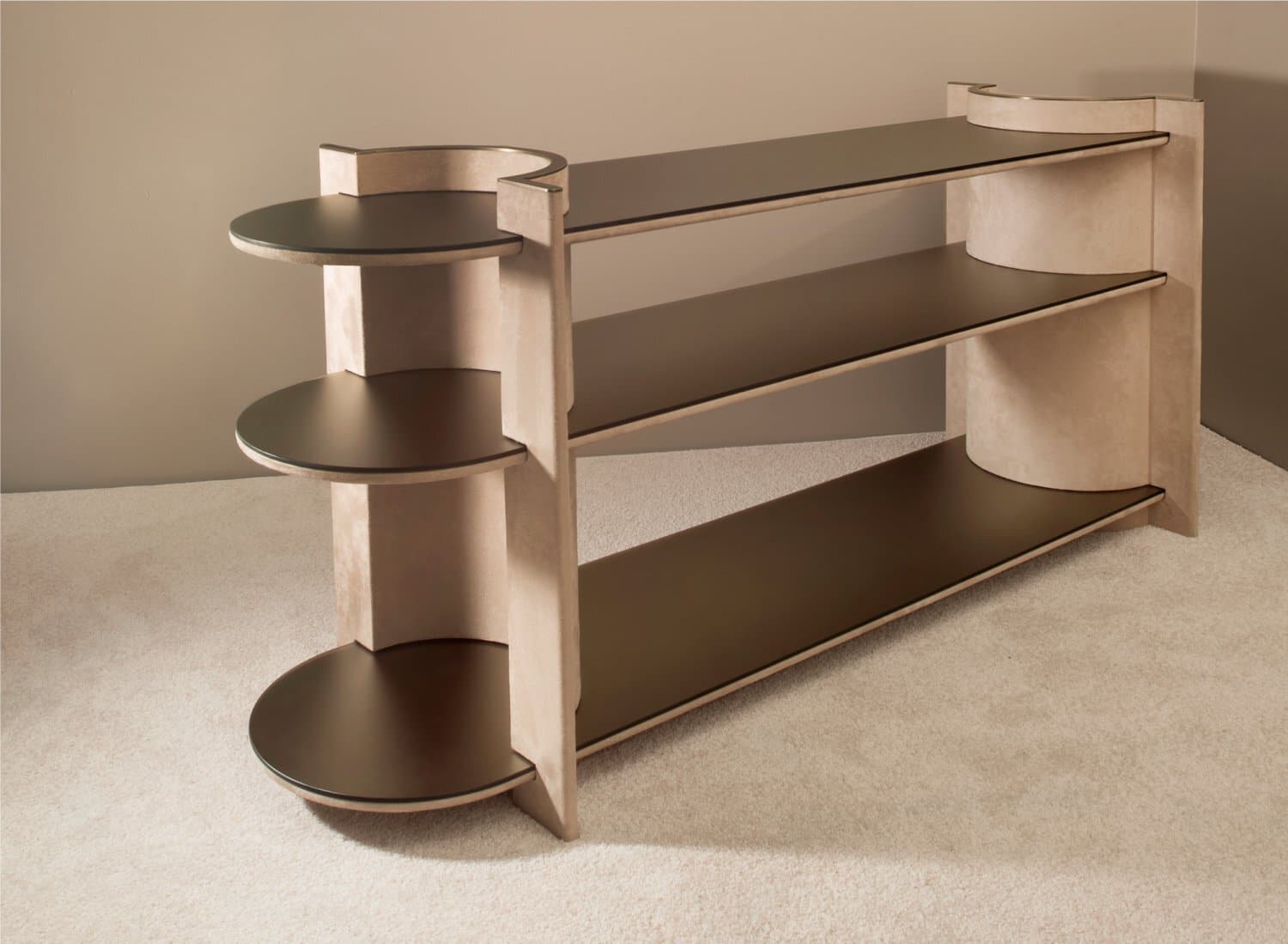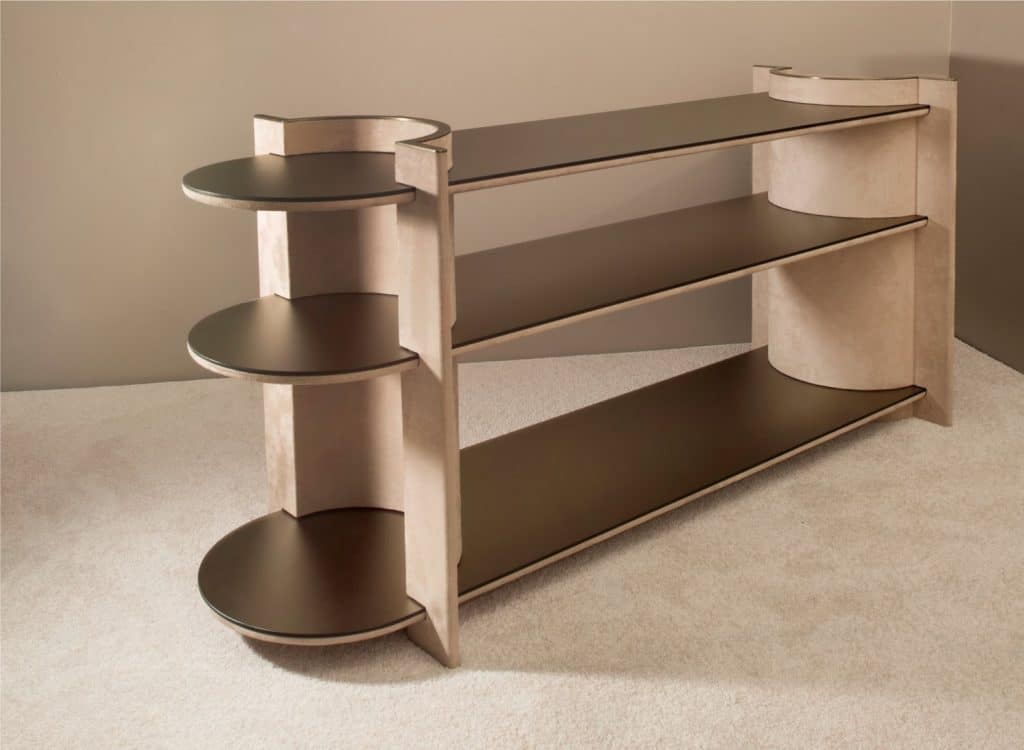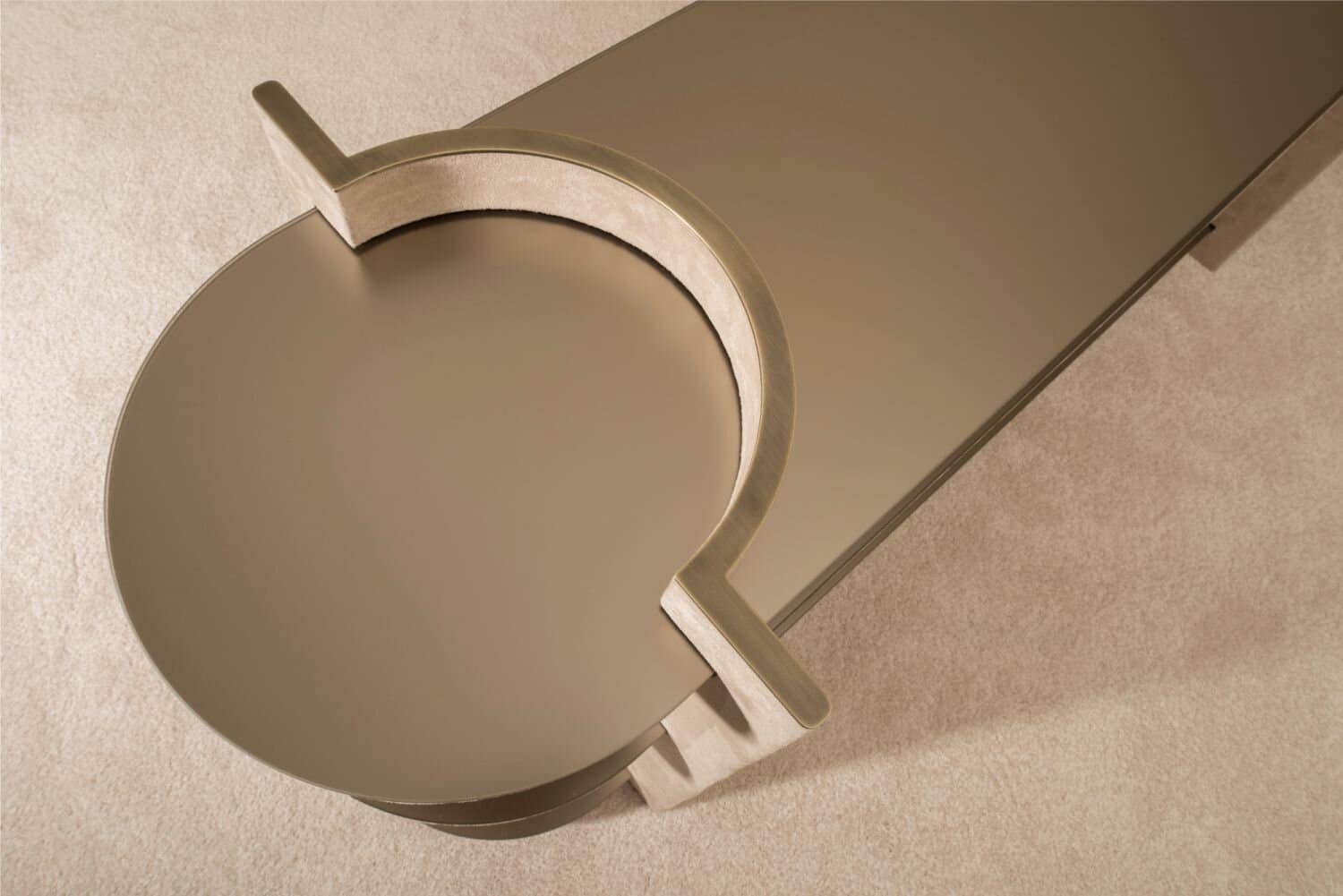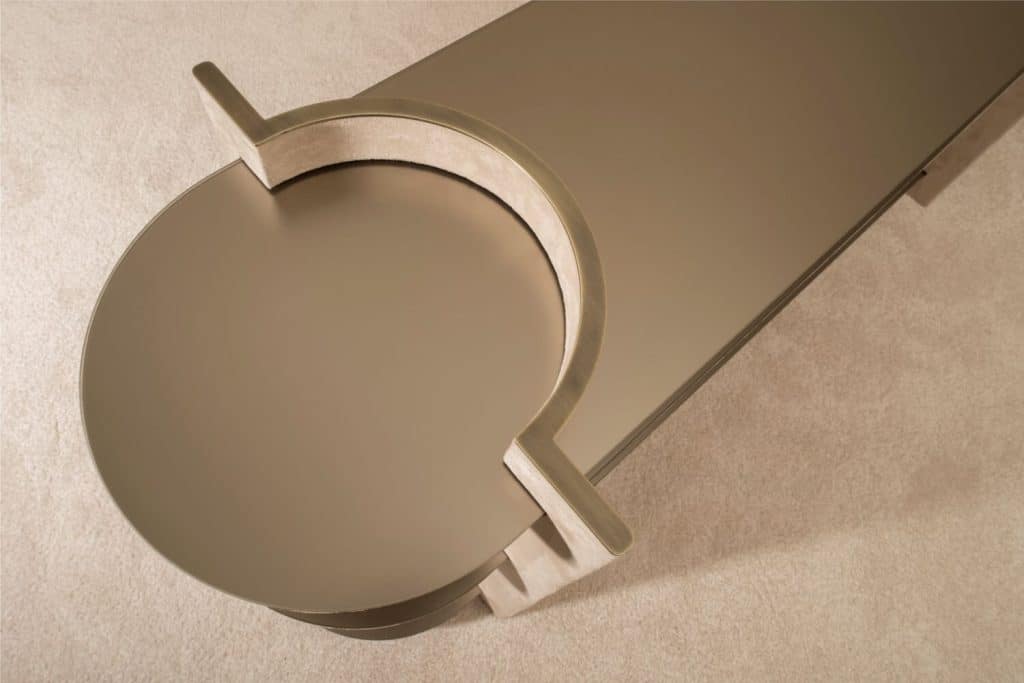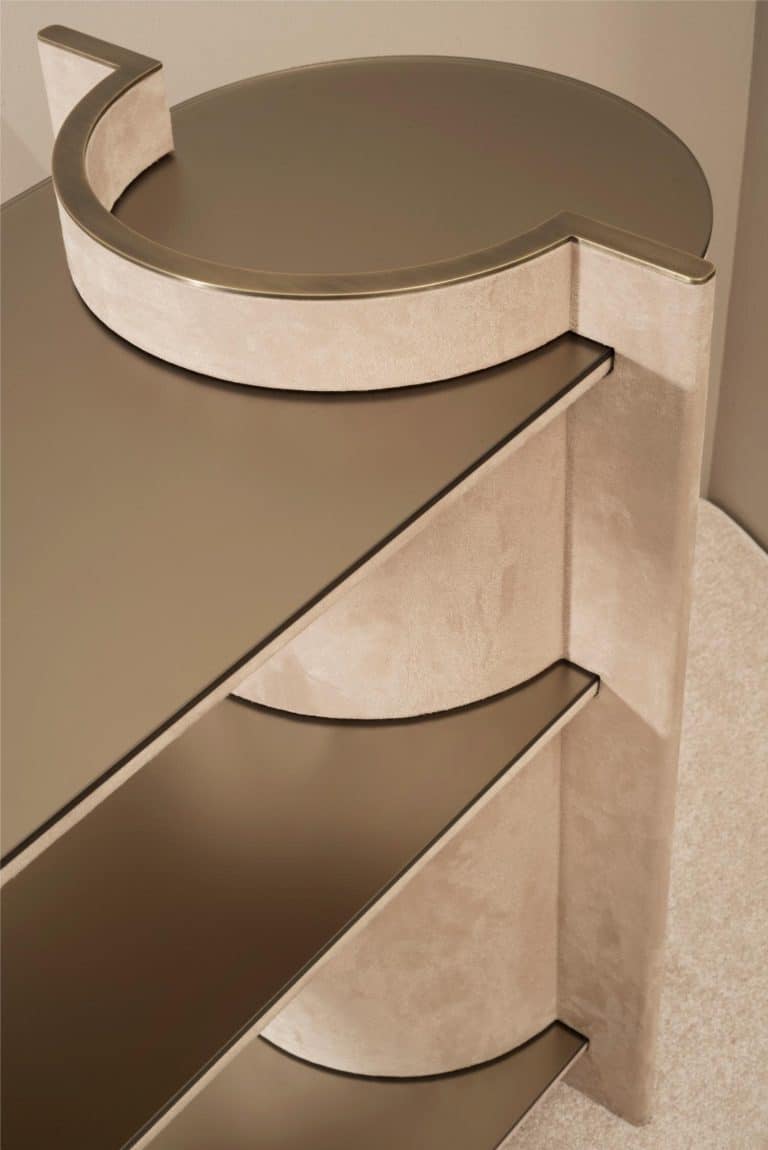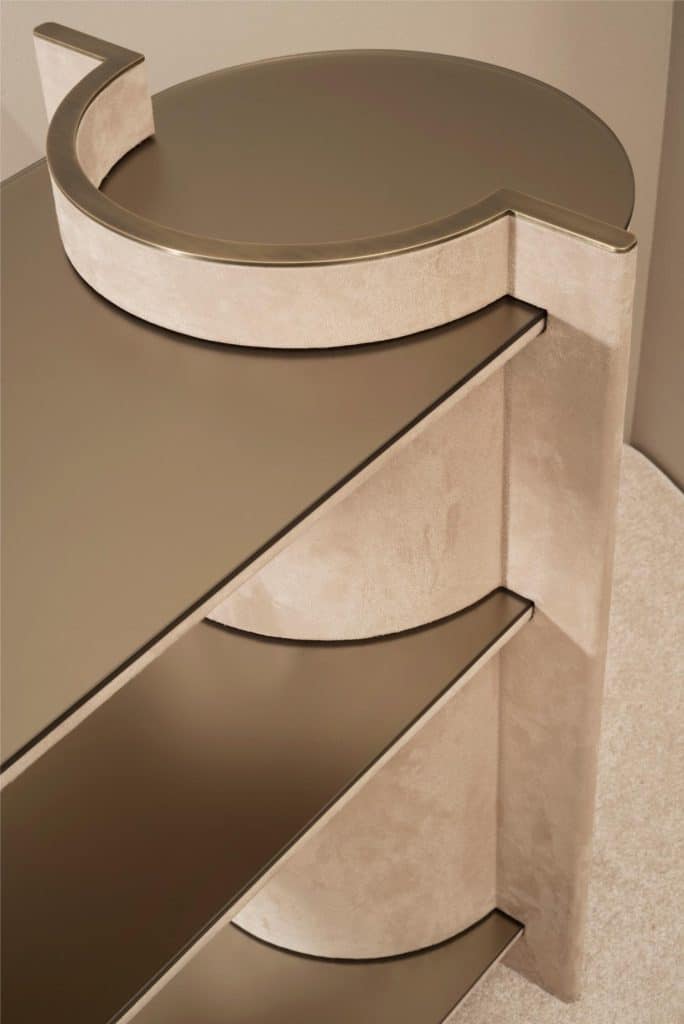 INFORMATION
All images with courtesy of Robert Sukrachand