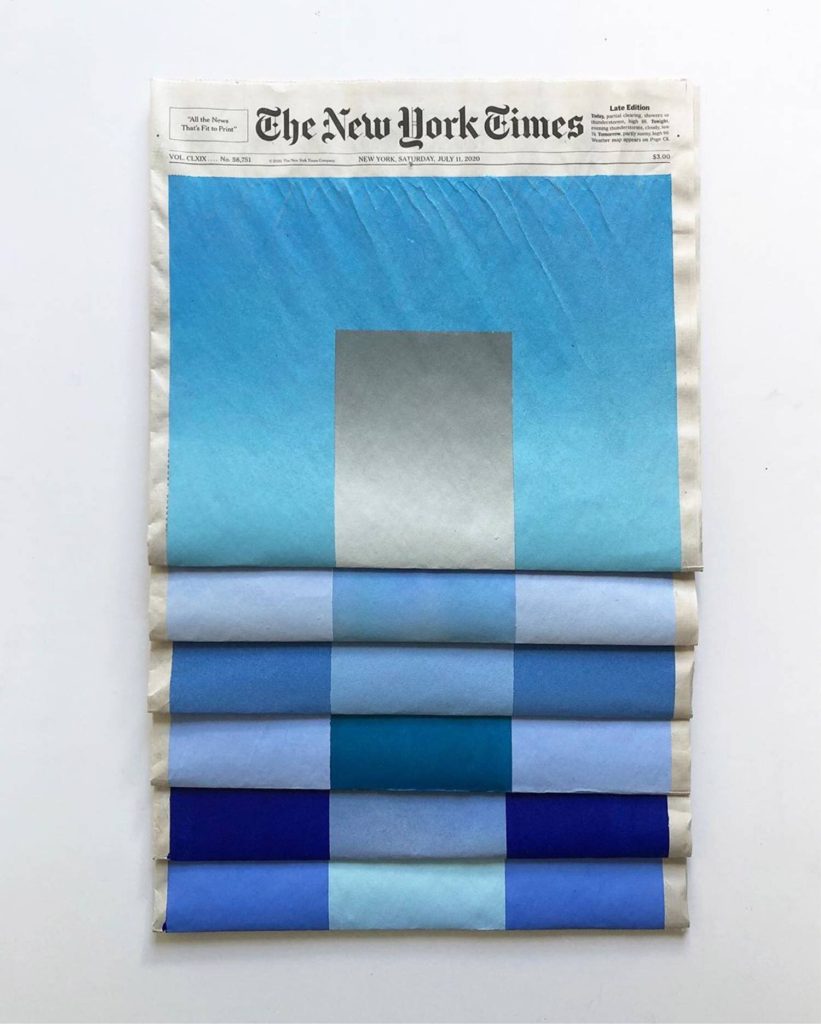 Early March 2020, when the COVID-19 pandemic hit New York City. The beginning of a long journey in a new world.
The city went into lockdown. I was stuck in my small studio apartment in Brooklyn. Everyday, absorbing the bad news, I wondered, how I could adapt to this new normal without feeling overwhelmed?
Some days passed and I realized that from the small windows of my studio, I could not hear the sounds of honking cars or people shouting. I could hear the birds chirping energetically and sound of wind in the trees, and I looked up and saw the bright sky, beautiful as ever despite the changed world beneath it.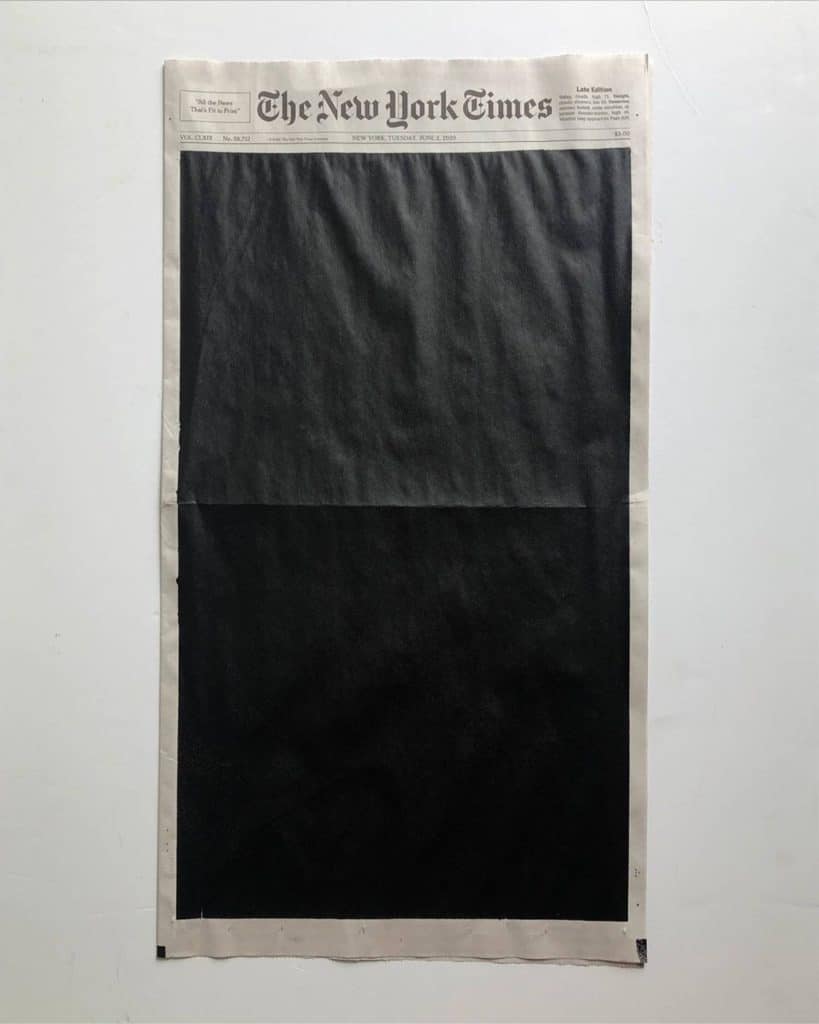 I was intrigued by the contrast between the chaos in the world and stunning sunrises every day. I started to capture the moment in the newspaper, contrasting the anxiety of the news with the serenity of the sky, creating a record of my new normal. The spirit of the project is that maybe, even after the pandemic subsides, people can continue some of the generosity and peace we discovered in ourselves, and that the sky reminds us of every day with a sunrise through a small window. If one thing the news has made clear, we need generosity and peace for all people now more than ever.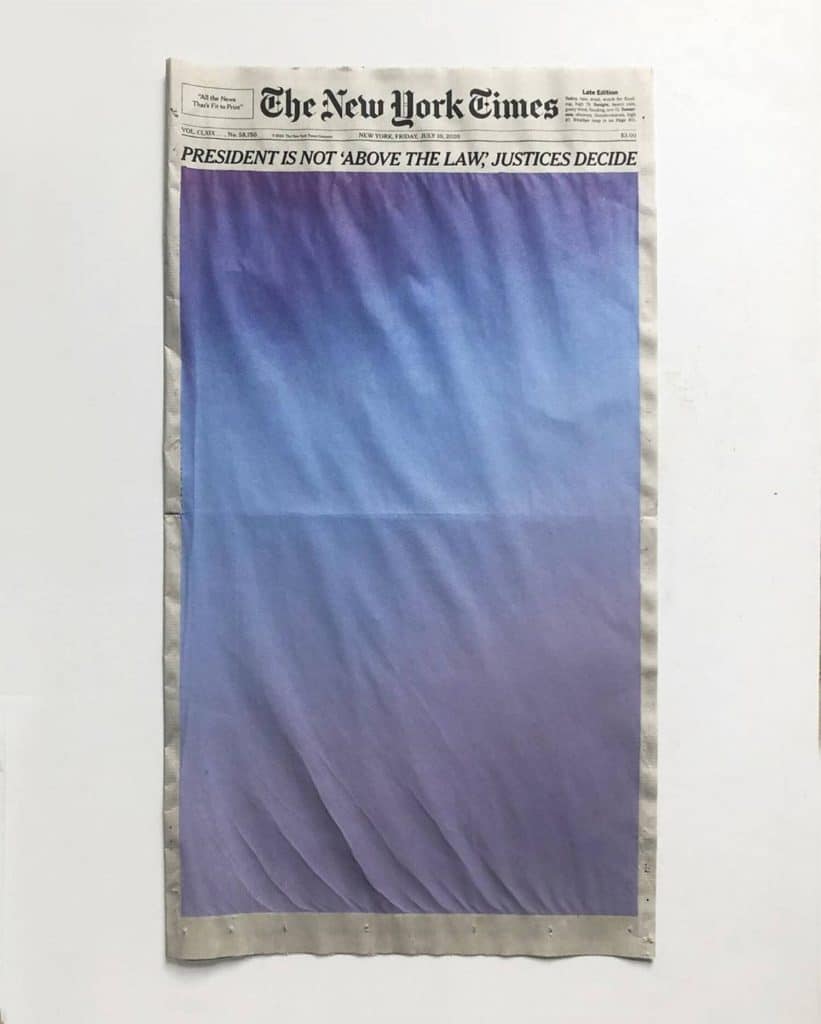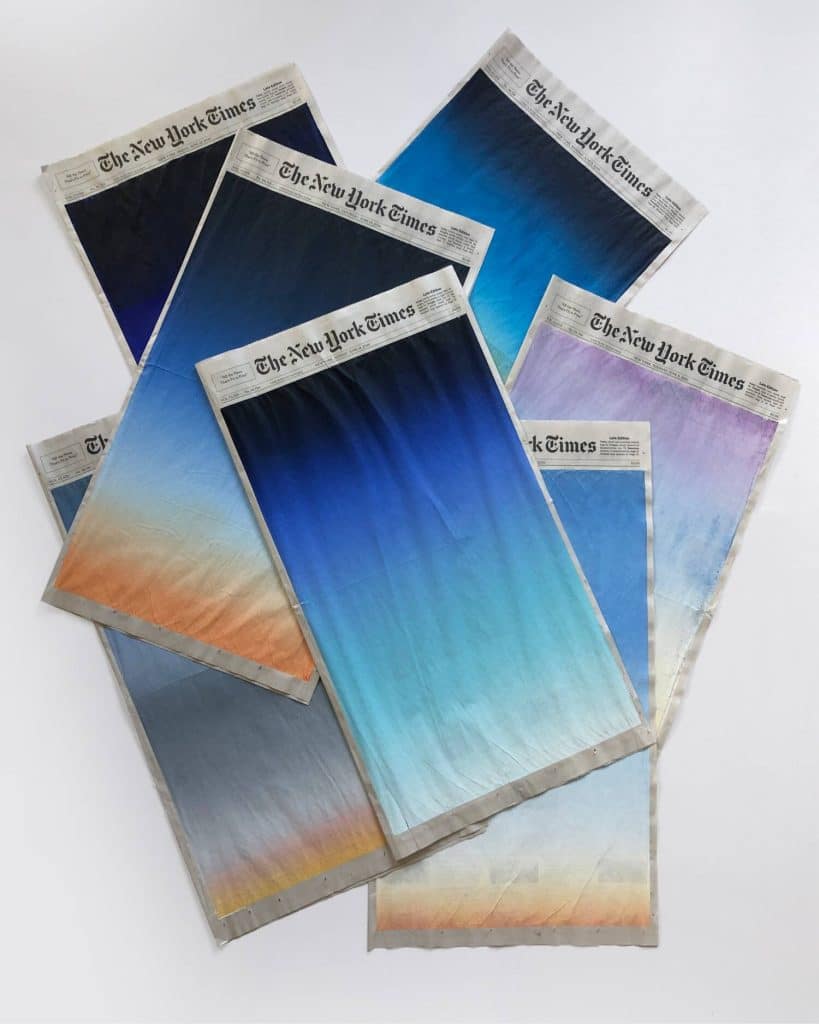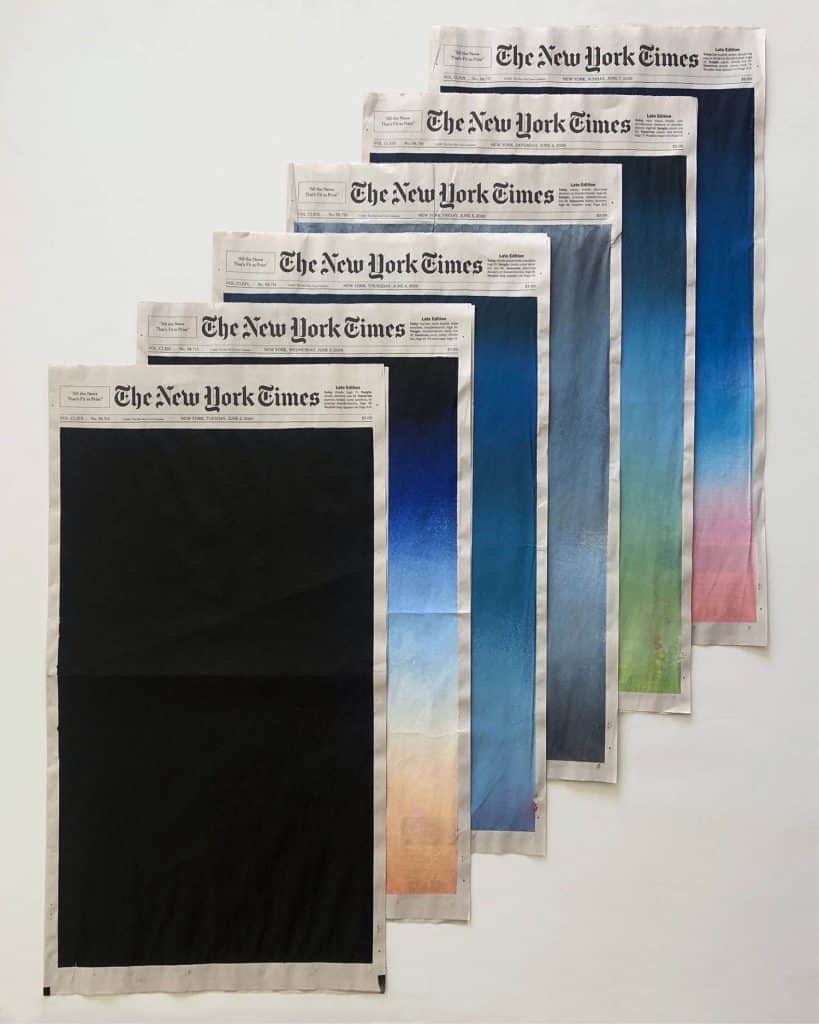 INFORMATION
All images with courtesy of Sho Shibuya