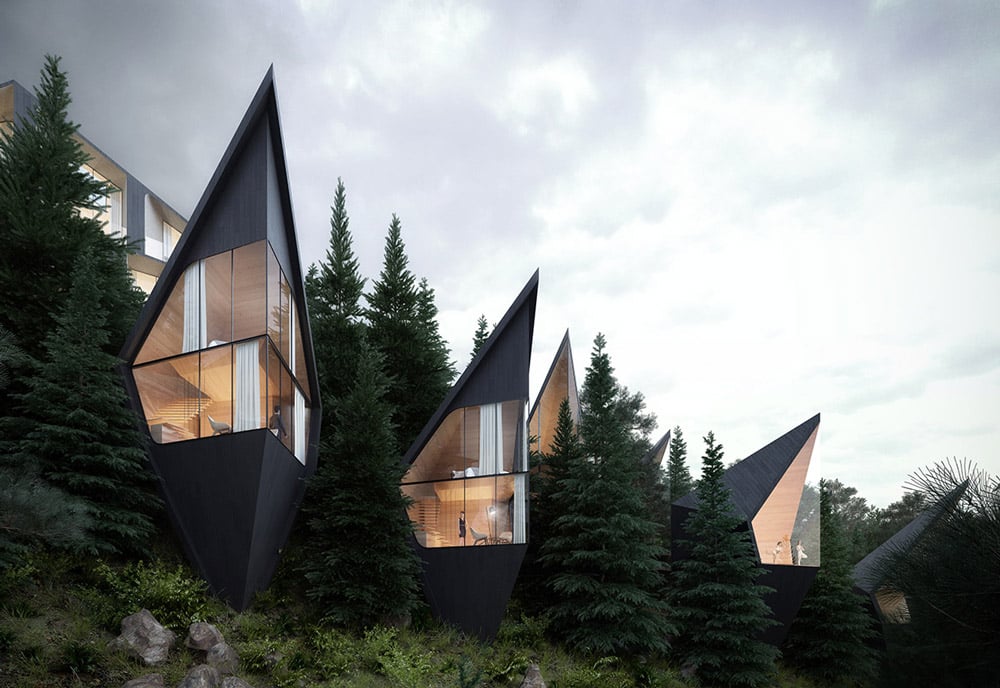 Peter Pichler Architecture has revealed its new conceptual ideas for eco-friendly tree houses in the Italian Dolomites.
The new tree houses are arranged inside the woods and feature their structures with sharp soak rooftops and minimal impact. The firm structures tree houses as an expansion to a current lodging and is intended to make another experience to live in the forested areas with a deeper connection with nature. For their recognized geometry, the studio utilizes sharp rooftop inspired by the encompassing fir and larch trees and is made of neighbourhood wood.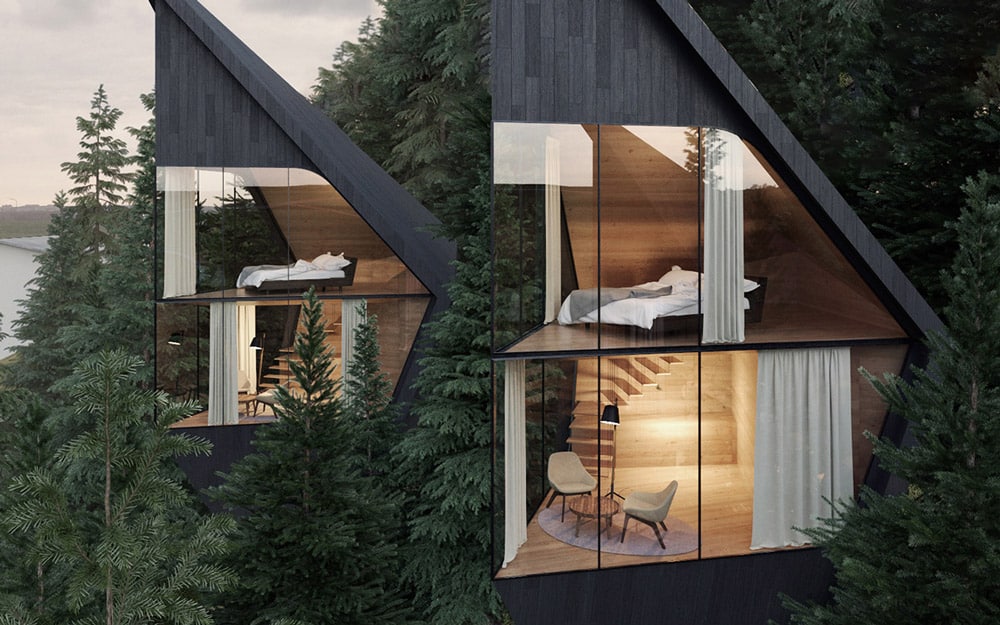 The units size ranges from 35-45 square meters on 2 levels. The lower level incorporates a little relax zone, while the upper level a sleeping room and small bathroom. The two levels are linked with a little interior stair. The design is imagined as na innovative type of the travel industry where nature and the mix of design in it assumes an essential role. "We believe that the future of tourism is based on the relationship of the human being with nature. Well integrated, sustainable architecture can amplify this relationship, nothing else is needed," said Peter Pichler Architecture.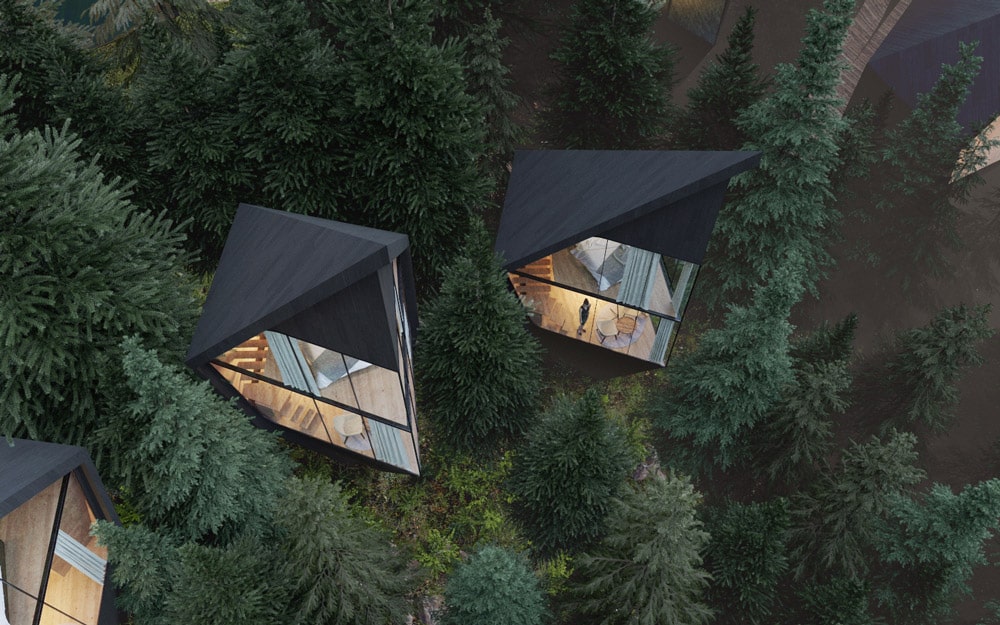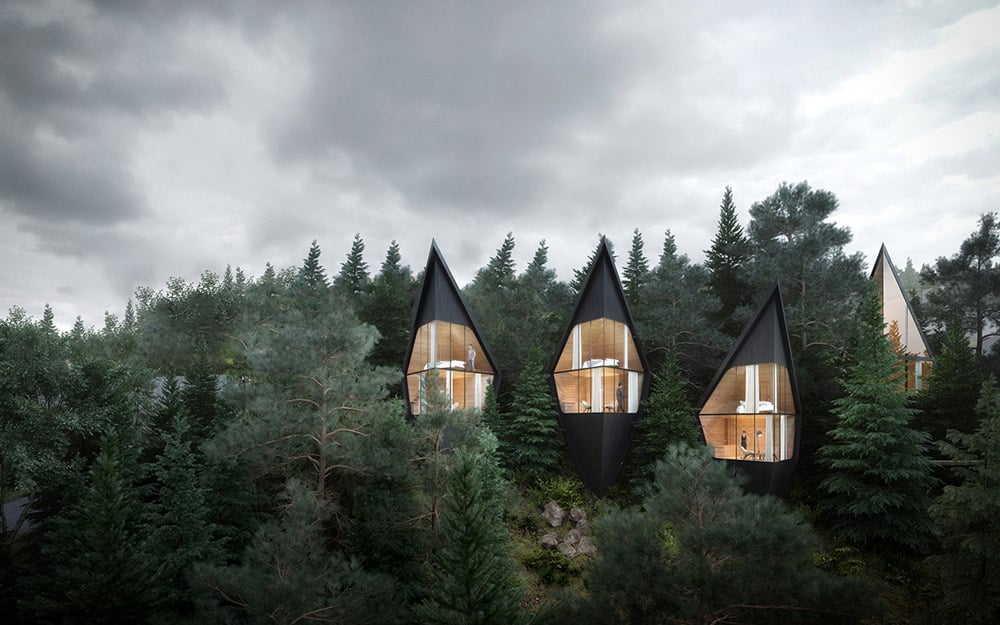 Aarchitect: Peter Pichler Architecture
Project name: Tree Houses
Location: Dolomites, Italy