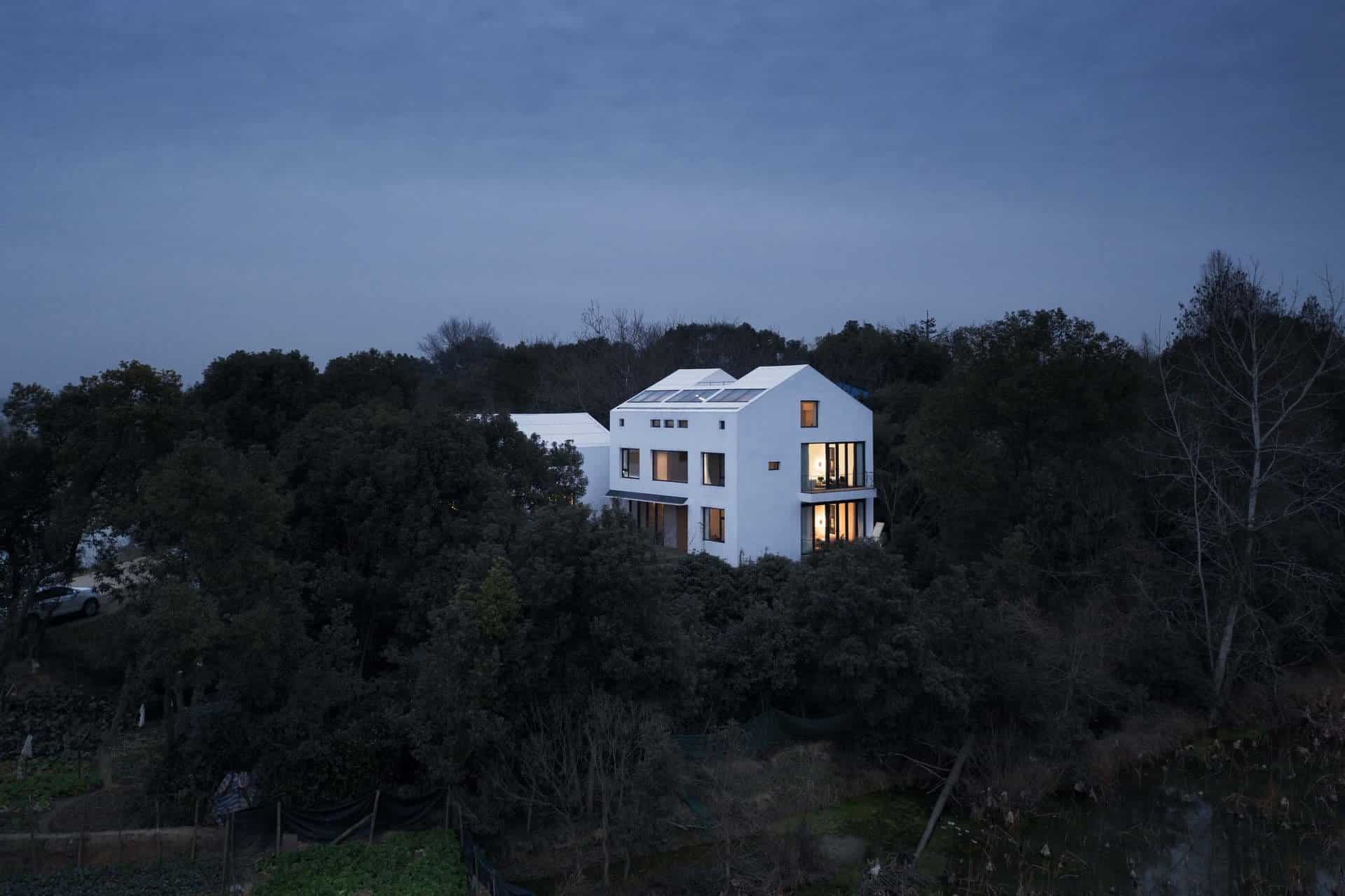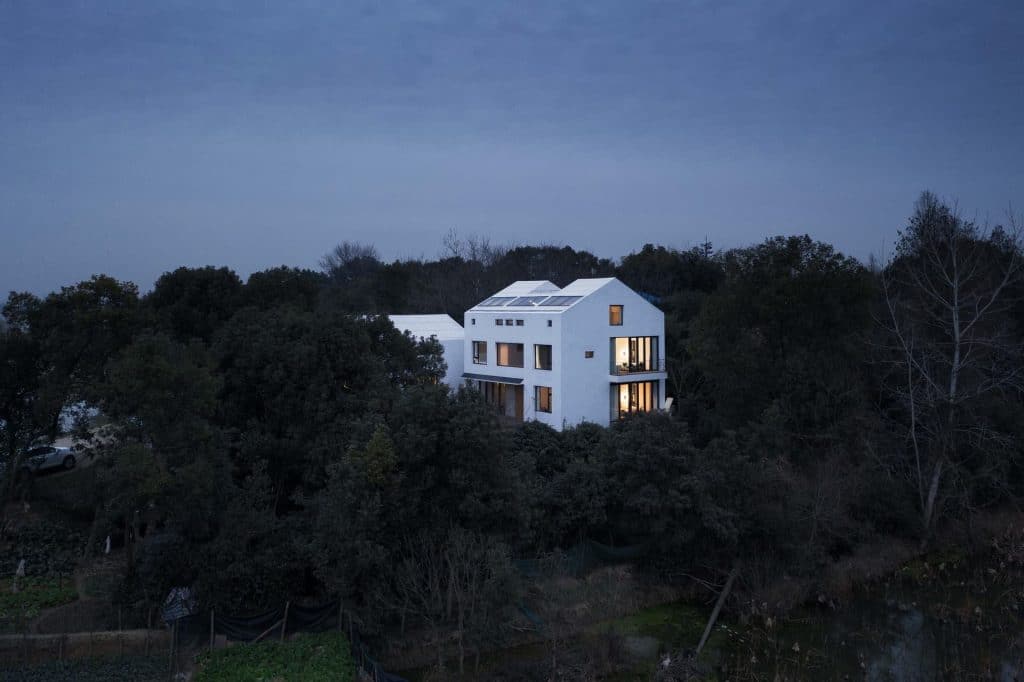 "Step House" designed by Wang Chong from Wonder Architects, is regarded as an emotional outlet outside the dazzling city, where people's ever-fading homesickness and longing for a simple life are pinned on.
The story begins in the East Lake Greenway. It is unimaginable that in Wuhan with a population of more than 10 million, there is a trail that stretches for more than 100 kilometers. It spans large mountains and lakes, through bamboo forests and cherry blossoms, crisscrossing polder fields and rice paddies. In time, of course, East Lake Greenway also connects the site at the entrance of Hou Shanbi Village, Ma Anshan Park. Fortunately, the embarrassment of "Same Imagine of different Cities" finally disappeared on the site. On the intersection of lakes and rivers in Wuhan, the imagination of a landscape city is growing crazily again.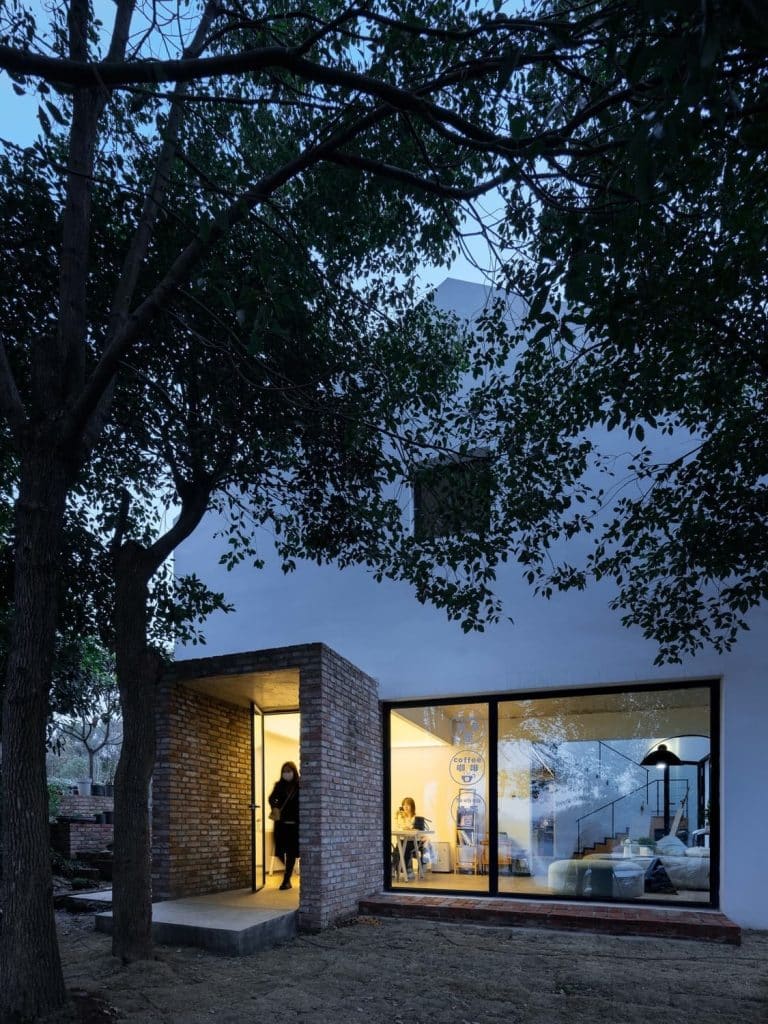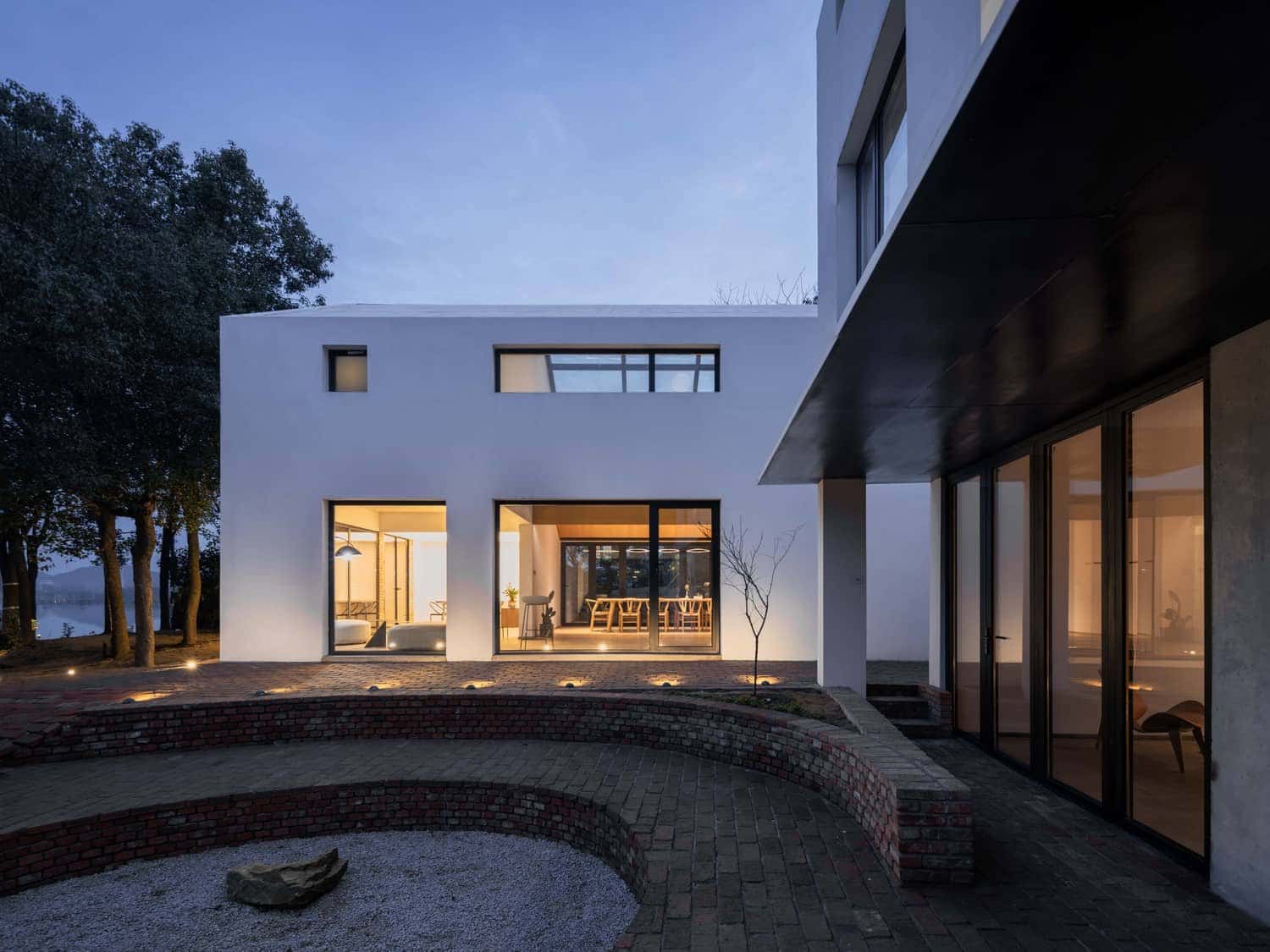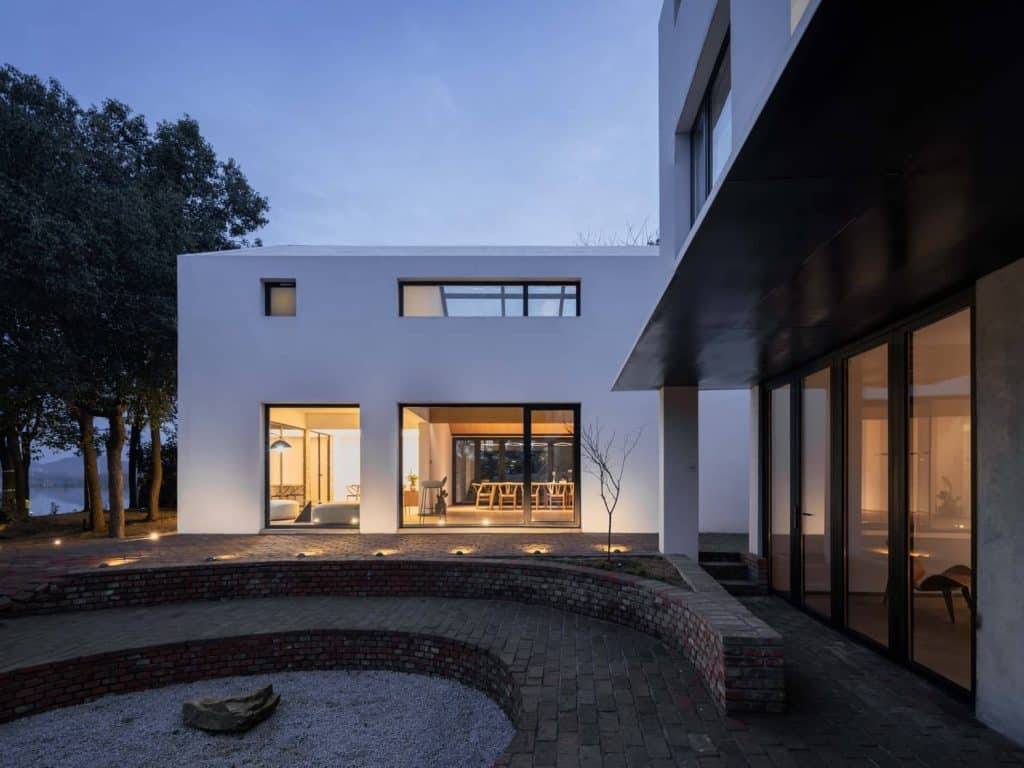 We can no longer think of how we felt when we first faced the two old houses in the site, because in the winter of 2018, the morning fog of East Lake, the withered remnants of lotus root, and the lush spruce on the side of the village filled all the memories. In the following ten times of running, the sounds of birds and frogs, green bamboos and tender lotus roots, and the fishing nets by the lake in the sunset, are like pieces of puzzles, creating a complete situation for the "Step House".
It is a choice that requires courage to use more than half of the indoor area for public activities instead of clearly-priced guest rooms. However, after the completion of the building, the crowds have proved that this is a correct decision. Restricted by rural laws and regulations, the original outline of the building must be maintained for the reconstruction, but its internal space has become very rich. The metasequoia in the village and the sloping roofs that can be seen everywhere bring design clues, and the two elements of wood and sloping roofs are used repeatedly.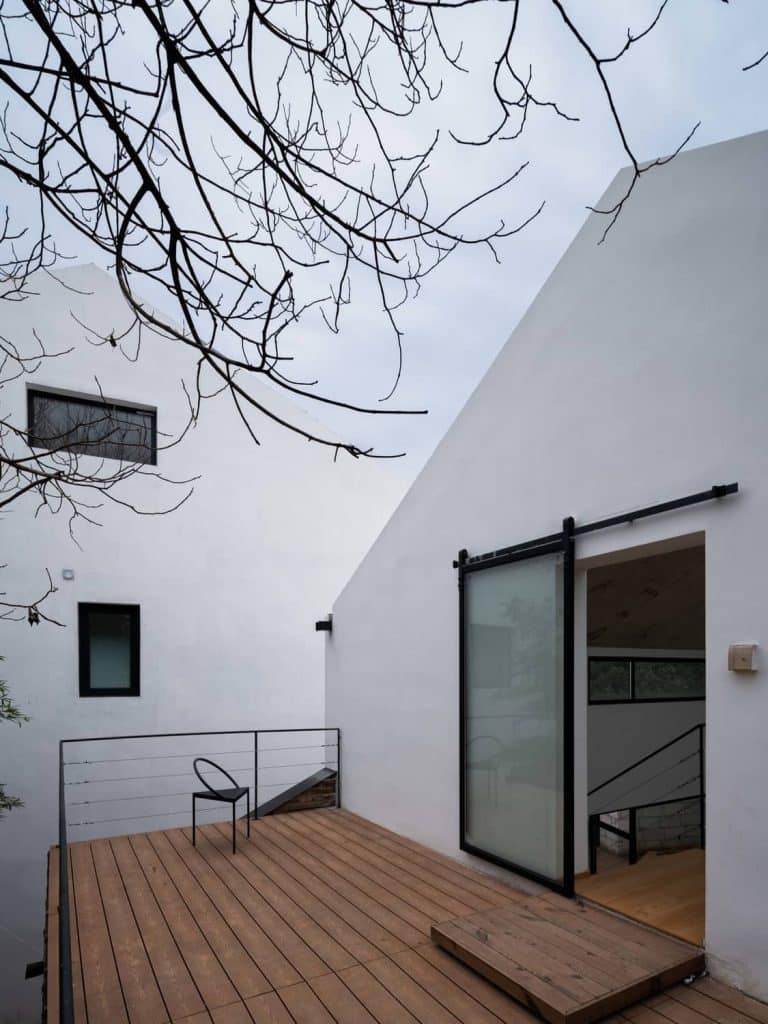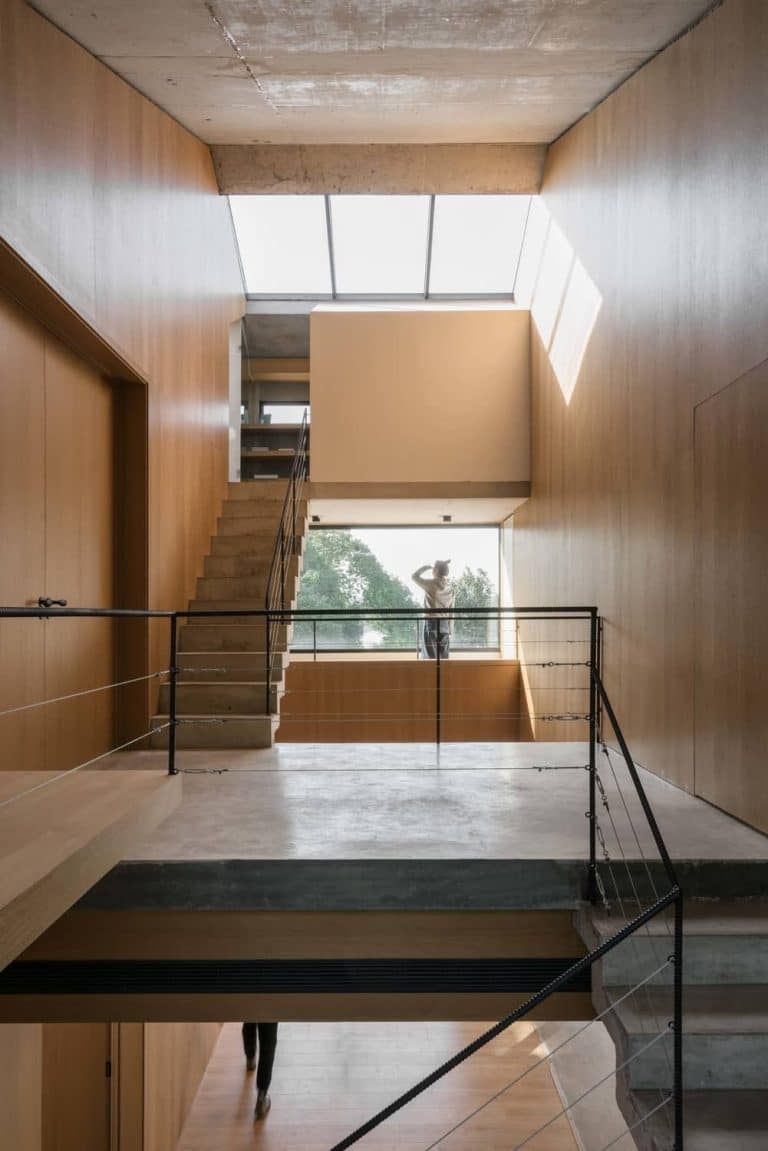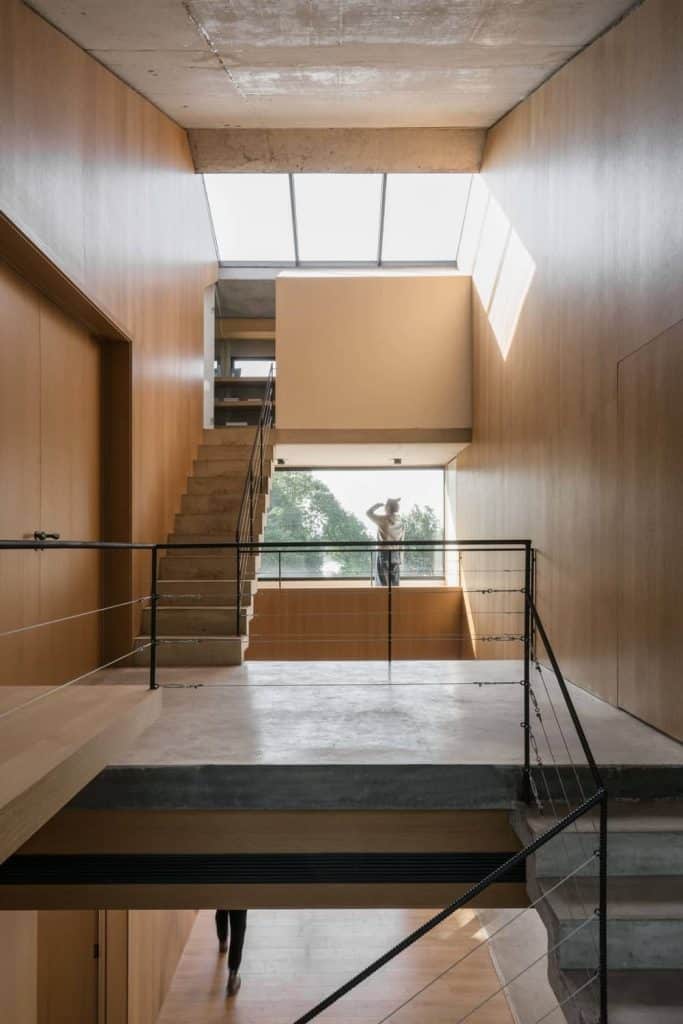 The sun was welcome to enter the door, they moved on the wall, leaving a light spot of time, drawing people to stop and meditate. In the early morning, the east window facing the bamboo forest was sprinkled with quiet cold light, and the shadows of the trees were graceful; and in the afternoon, immersed in the warm sunlight on the west side, making the lake view romantic.
In the past year, Wuhan was hit by a new type of coronavirus, but shortly afterward, the city resumed high-speed operations. People from long-deprived homes have come one after another. What Step House most hopes to incorporate is the rich emotions behind Shining city. The epidemic has caused people to constantly reflect: What is happiness? It's a simple life, a joyful reunion, it's even the constant "modern homesickness".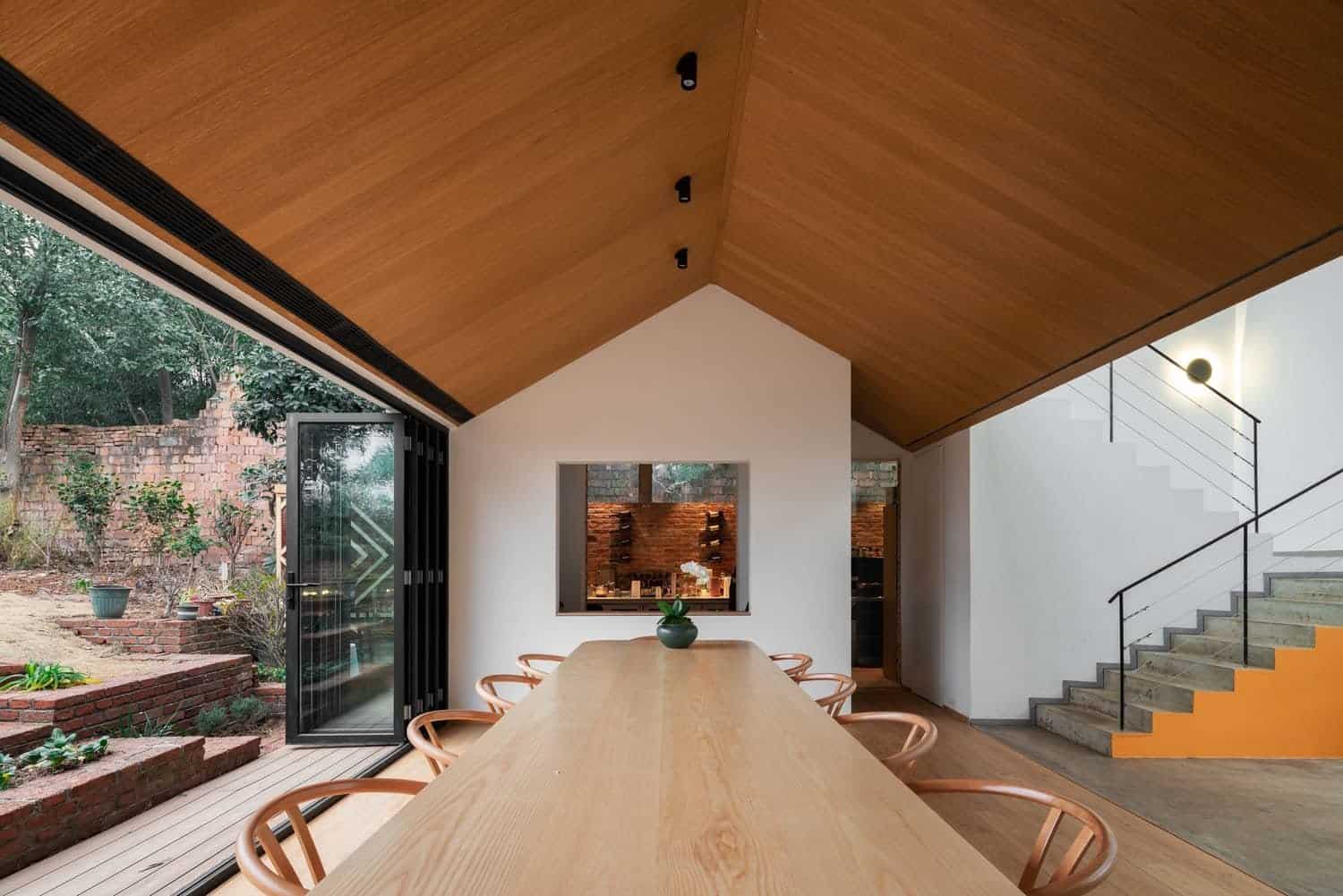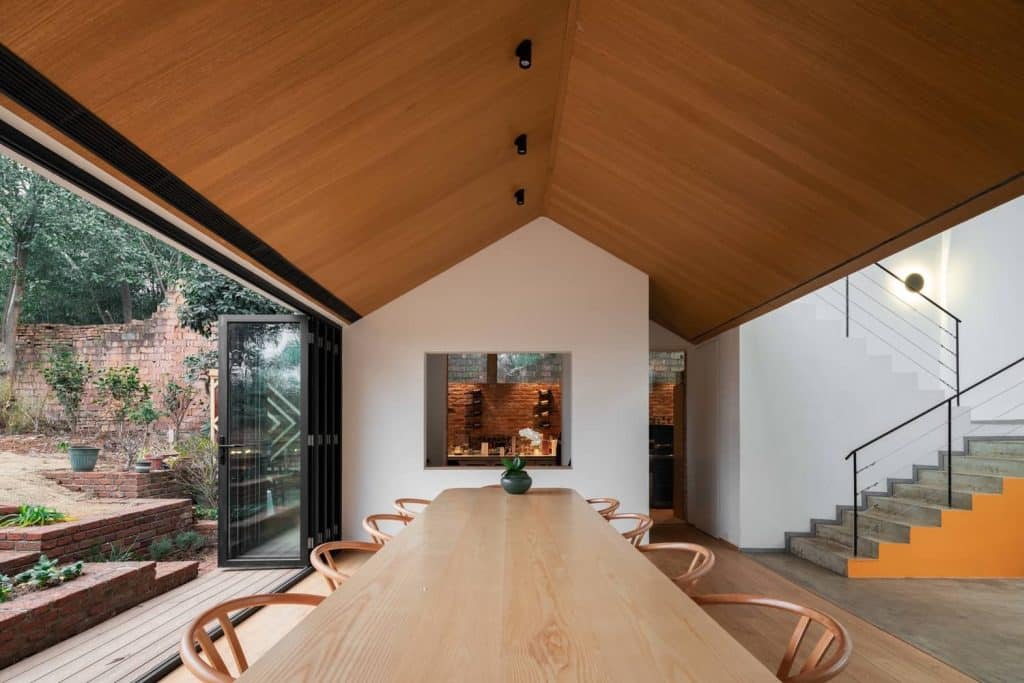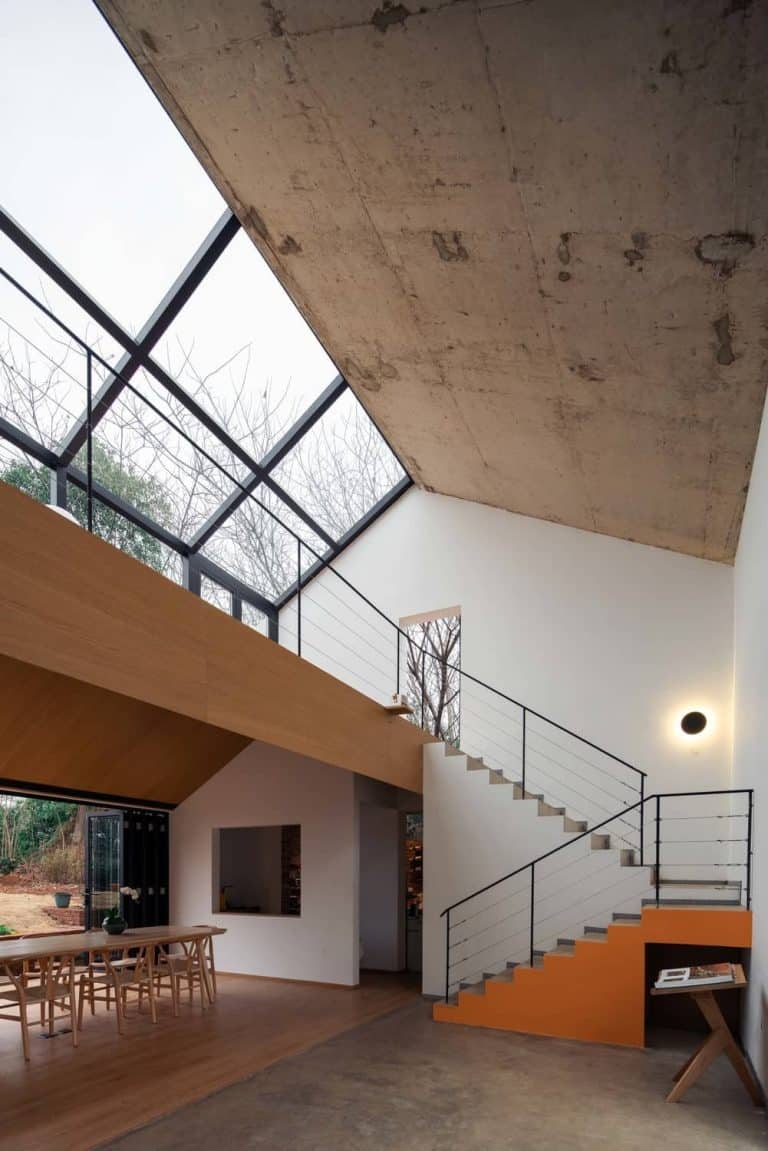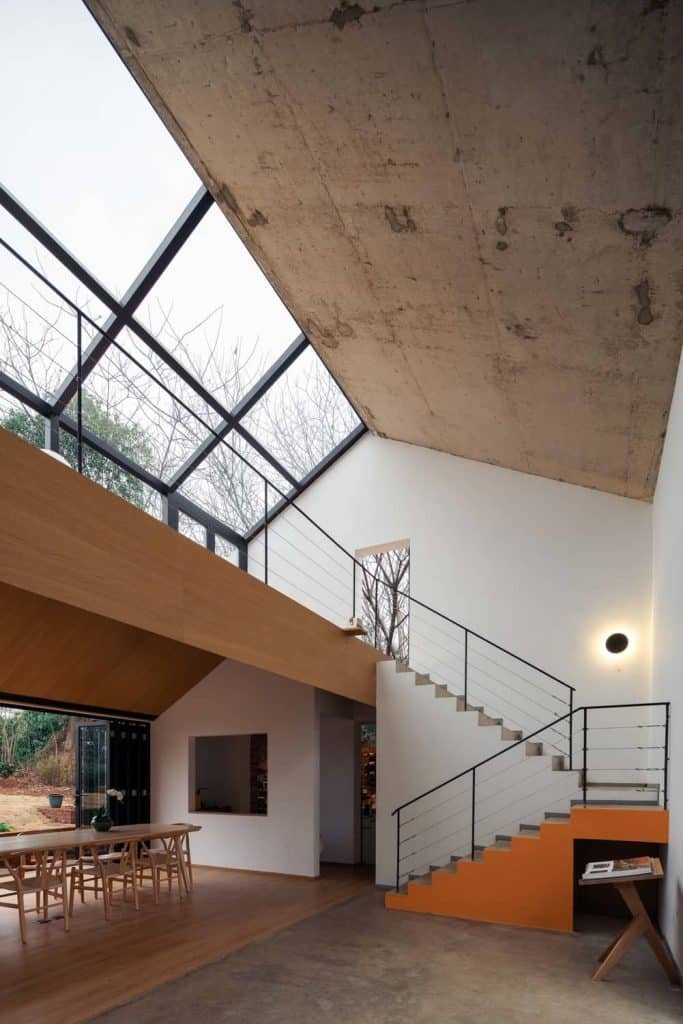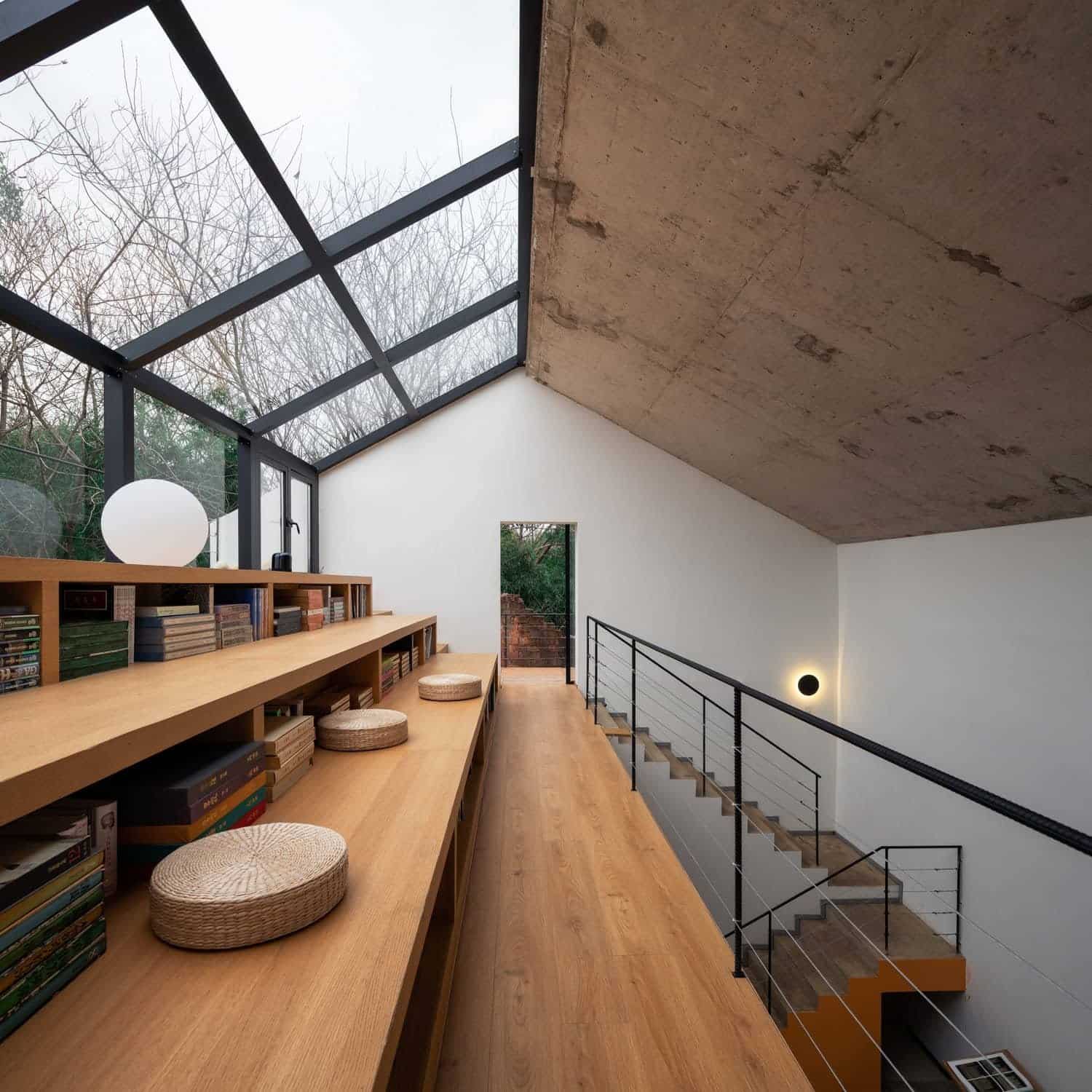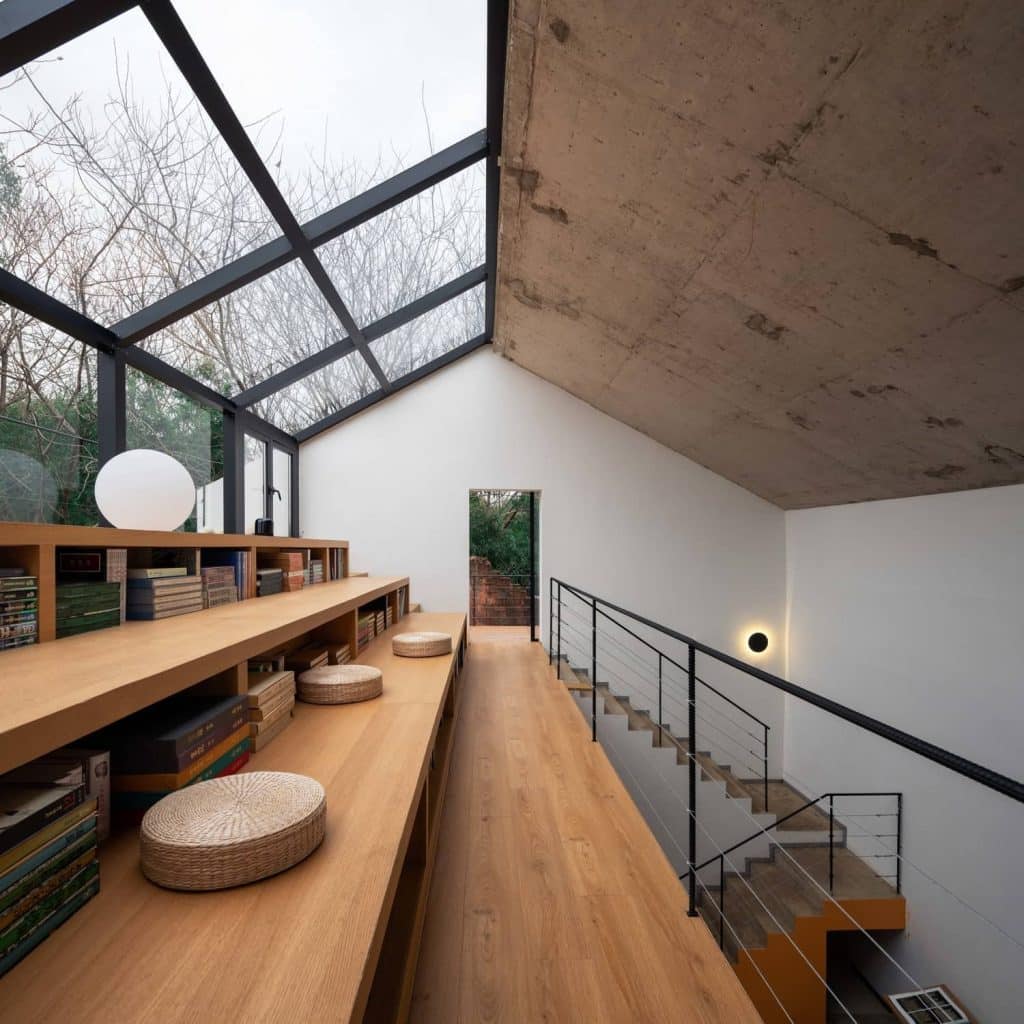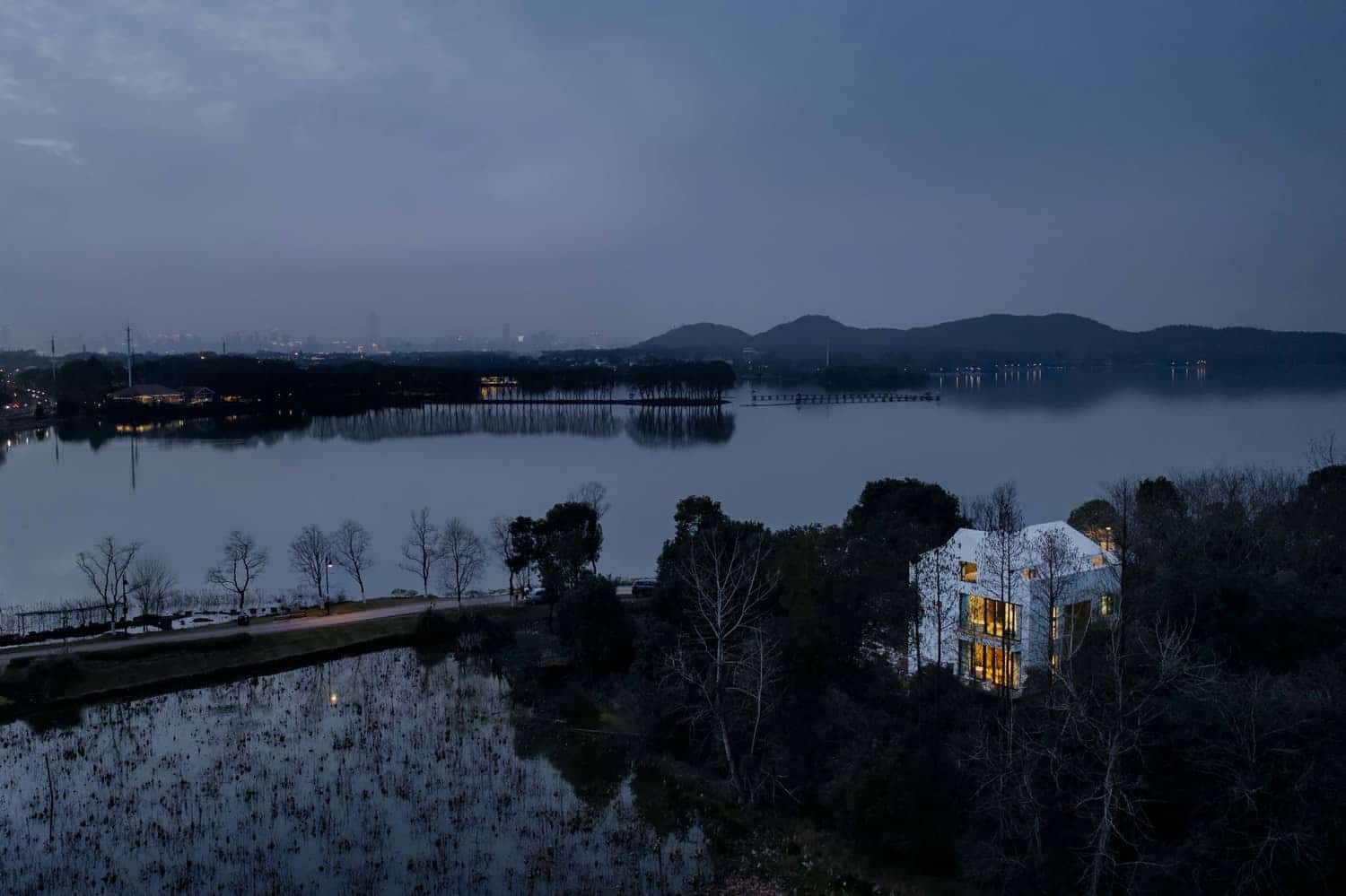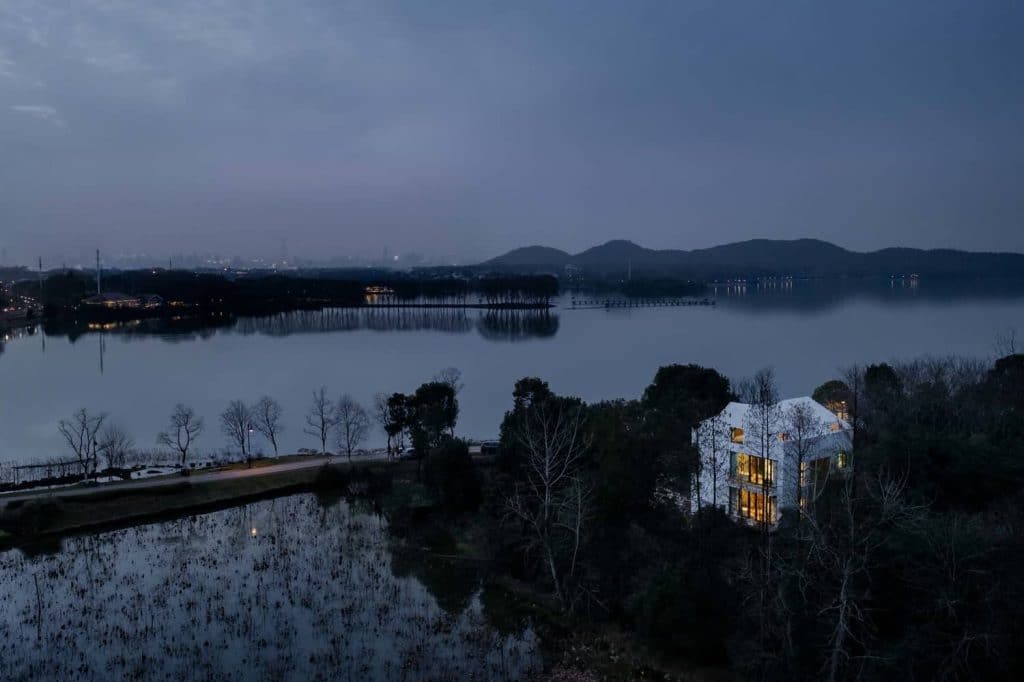 INFORMATION
Project Name: Step House(Donghu Xiaobai)
Architect/ Wonder Architects: WangChong Studio/Wonder Architects
Project Location: Wuhan
Completion Time: 2021
Building Area: 500 ㎡
Architectural design & Interior design: Wang Chong
Shop drawing: Wang Chong, Huang Zaixin, Huang Liyu, Chen Yanpei
Design Consultant: Ye Xianfeng, Lin Yu
Photography: Zhu Yumeng and Coppak Studio
Visuals with courtesy of WangChong Studio/Wonder Architects