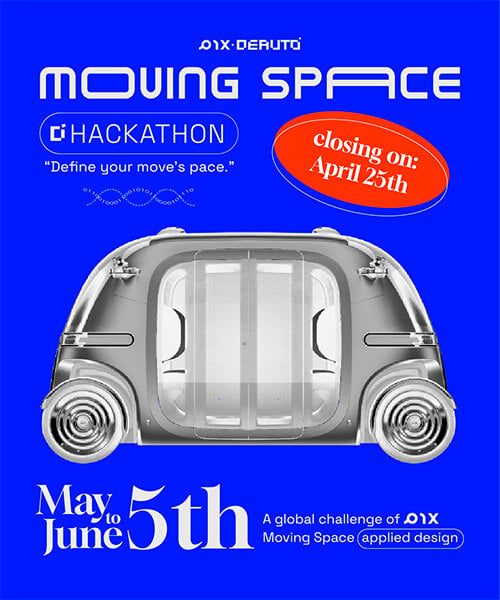 BACKGROUND
PIX Moving Space is a robo-vehicle generated by self-driving technology. It doesn't have a steering wheel or driver's seat, but the space can fit any living scenario. Imagine a mobile space where you can enjoy a dedicated living space: sip coffee in a mobile cafe, read a beloved book in a mobile on-demand bookstore, take a nap in a mobile lounge or watch a movie in a mobile cinema, and even train in a Moving Gym on the way back.
REQUIREMENTS
SUBMISSION
A complete project presentation in pptx/pdf format, using RGB color, 300 DPI resolution, and any single file should not exceed 300MB;
Including
Description of the design concept
User experience process
Description of the selection of materials and manufacturing processes
BENEFITS
Pricing will be announced June 15, 2023.

Cash prize: $15,000.00