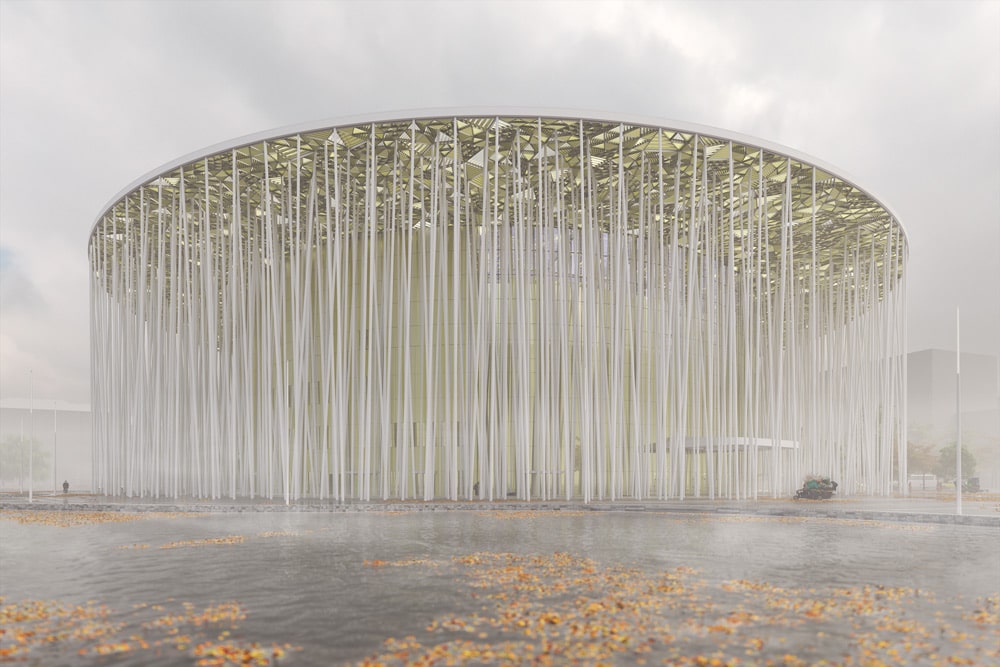 The colossal Wuxi Taihu Show Theater is mightily situated in the Jiangsu Province of China, nearby the majestic Lake Taihu.
The vision for this Steven Chilton Architects architectural gem stemmed from the Sea of Bamboo Park nestled in Yixing, which happens to be the largest bamboo forest in all of China. The immenseness of such forest is tastefully echoed in the Wuxi Taihu Show Theater. Its core is surrounded by an impressive arrangement of columns that represent the thickets of bamboo. The columns clear out into openings around the entryways, giving insight into the denseness of the artificial bamboo design. At the top of the towering pillars, a methodically crafted canopy provides shade and serves to decrease the building's cooling load in a passive manner. With closer inspection, one will notice the canopy is structured to look like the leaves that sprout from the bamboo.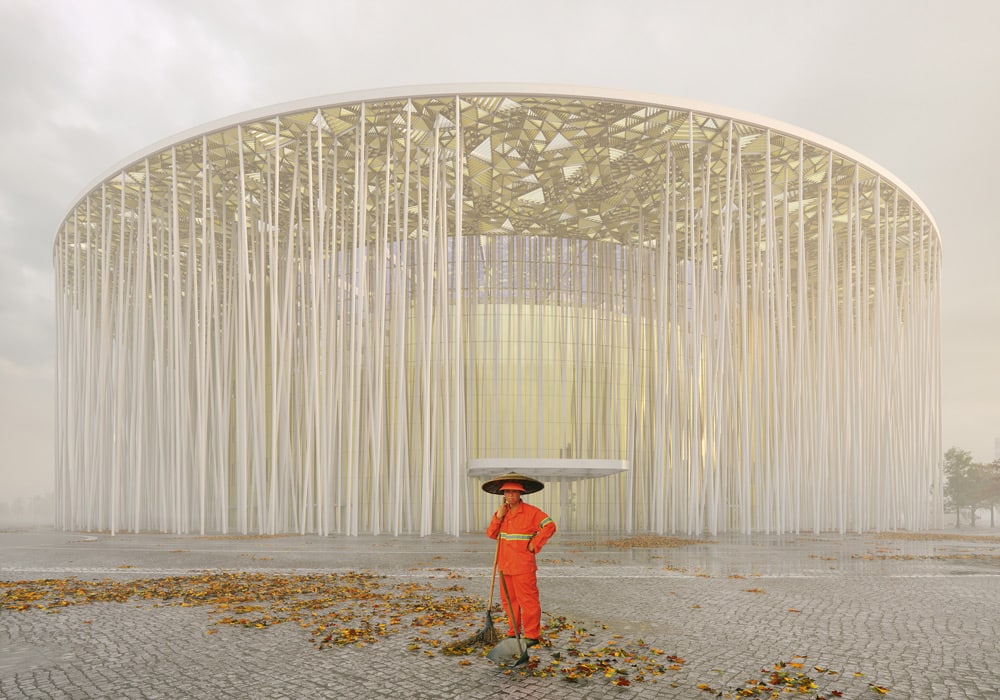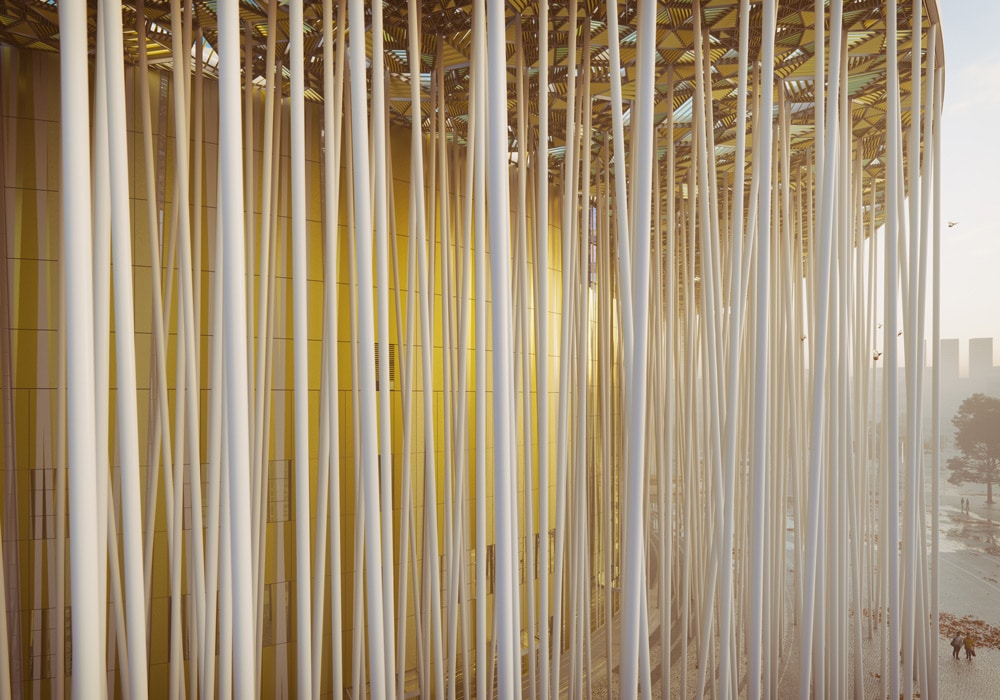 The canopy features bays that are positioned randomly, to convey an organic touch. Slits arranged in a triangular shape vary in size to create distinctive ways in which light passes through to the building. Throughout the day, many distinctions can be appreciated through this innovative and exceptional design. The face of the circular building has some reflective surfaces that perpetuate the manmade chaparral, playing further into the representation of the Sea of Bamboo Park. The Wuxi Taihu Show Theater is extraordinary to take in at any time of day. During the hours of night, the building becomes illuminated from a light source on the level of the ground, a truly remarkable sight. The palette of the theater is sophisticated against the urban environment it is settled in; white, gold, and a slight hint of pale green from atop. A permanent water show produced by Franco Dragone is set to perform in the 2000-seat Wuxi Taihu Show sometime in 2019.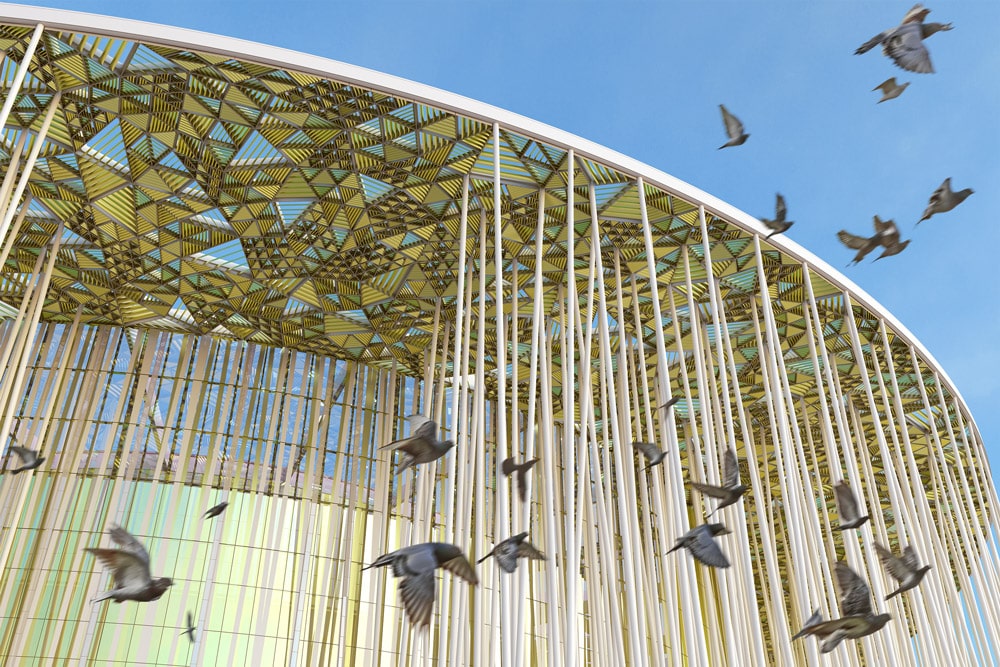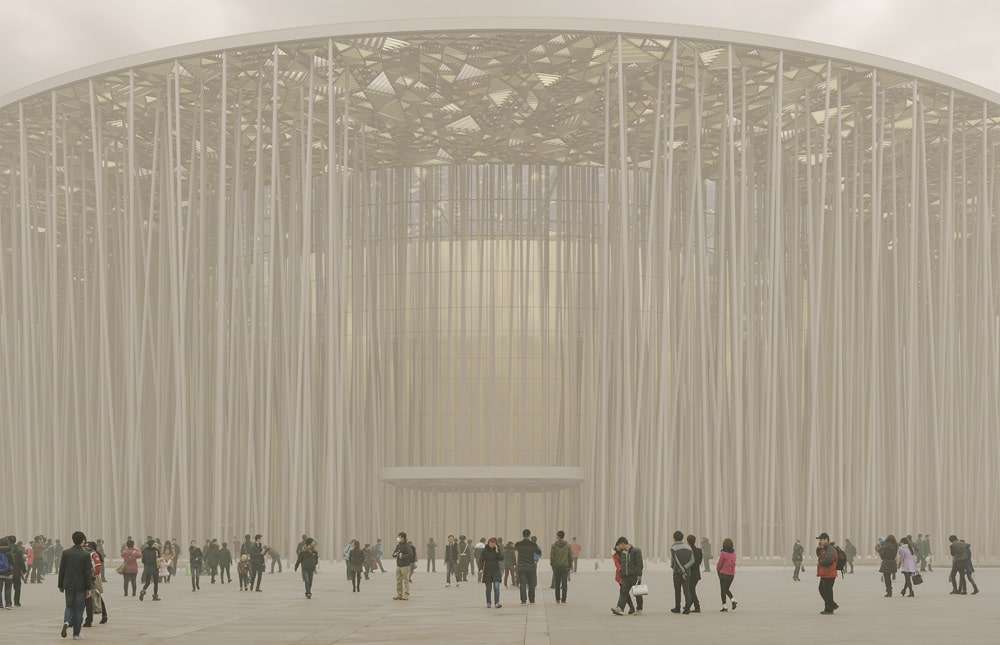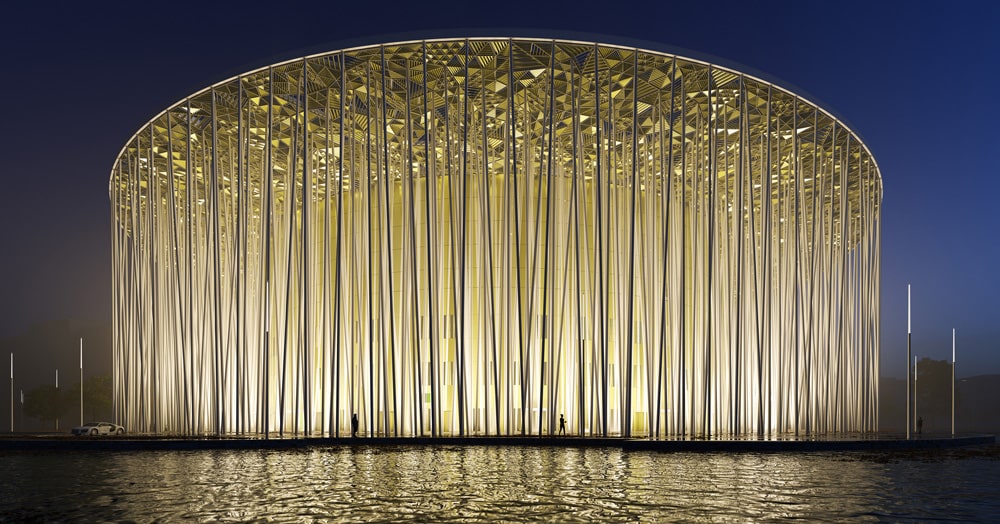 All images, courtesy of Steven Chilton Architects