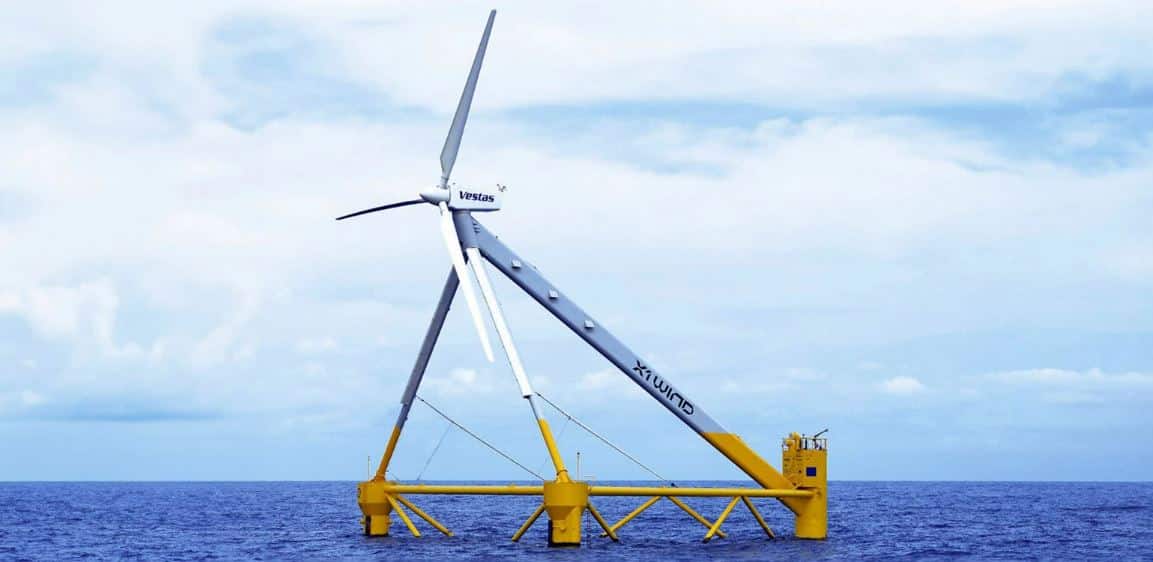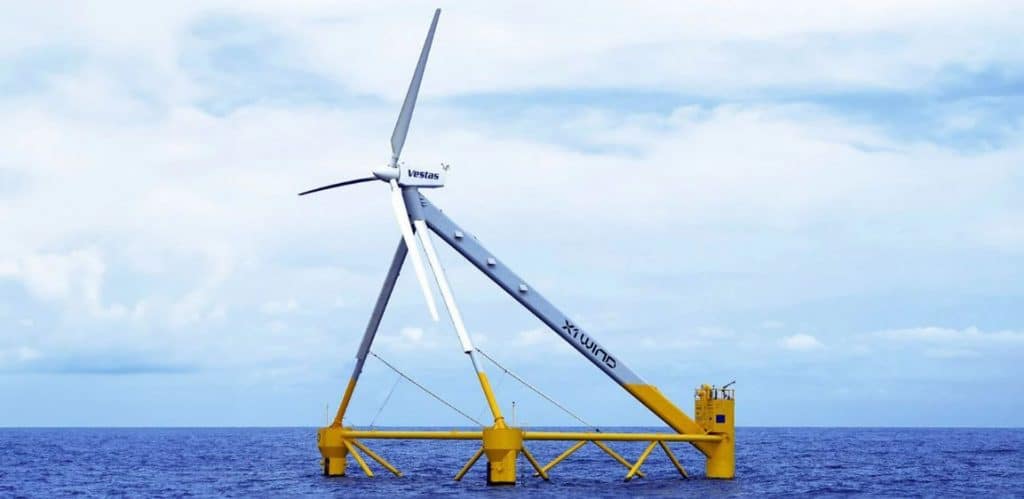 X1 Wind, a trailblazing renewable energy company, is revolutionizing the wind turbine industry with its innovative pyramidic offshore wind turbine technology. Their groundbreaking design combines a pyramid platform with a PivotBuoy system, allowing the structure to follow the direction of the wind and generate energy almost continuously.
The key to X1 Wind's success lies in its PivotBuoy device, which cleverly combines a single-point mooring (SPM) with a small Tension-Leg Platform (TLP), resulting in a lighter platform compared to traditional spar and semisubmersible systems. This lightweight design enables easier transportation, assembly, and disconnection, making installation in the ocean a breeze using smaller, more cost-effective vessels.
One of the most remarkable advantages of the pyramidic platform is its versatility, catering to various water depths ranging from 60 meters to over 500 meters, thanks to the efficient vertical mooring system. This adaptability opens up a wide range of offshore locations suitable for harnessing wind energy efficiently.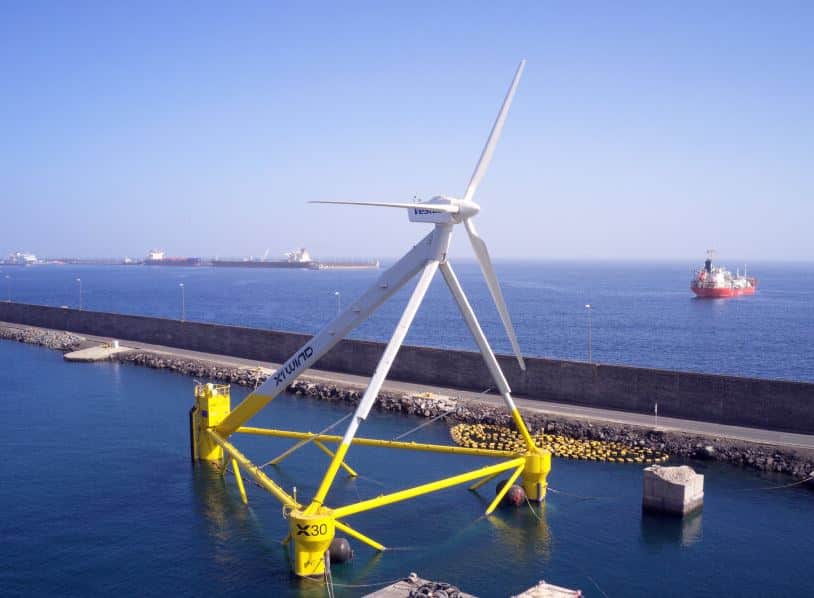 The X1 Wind team has already made significant progress, having successfully deployed and tested their prototype, the X30, in the Canary Islands, Spain. This fully functional 1:3 scale prototype, operating since April 2019, made history as Spain's first floating wind turbine to export electricity via a subsea cable.
The data collected during its operational period provided invaluable insights into platform self-alignment, roll and pitch, and power curve, further enhancing the system's efficiency. Buoyed by the success of their prototype, X1 Wind is now focusing on commercial-scale projects, with plans to deploy the X90, a 6MW pre-commercial floating wind platform, in the French Mediterranean Sea by 2025.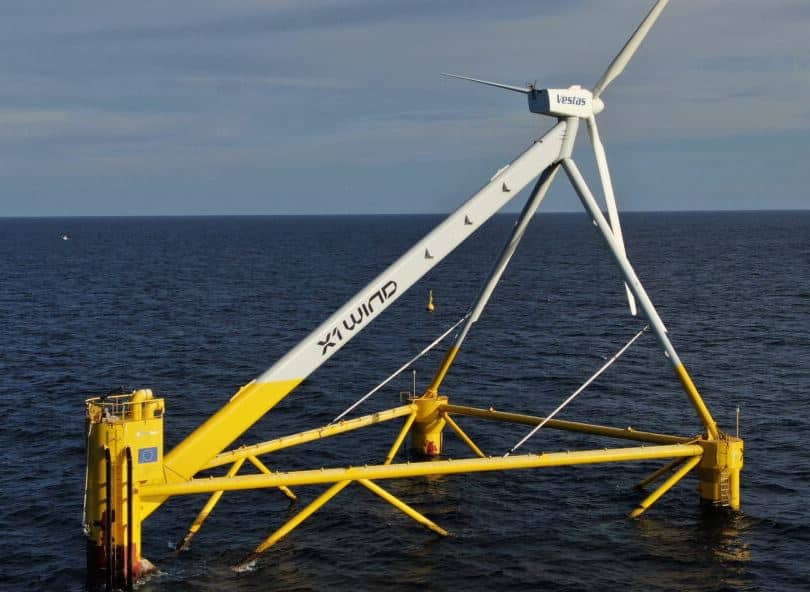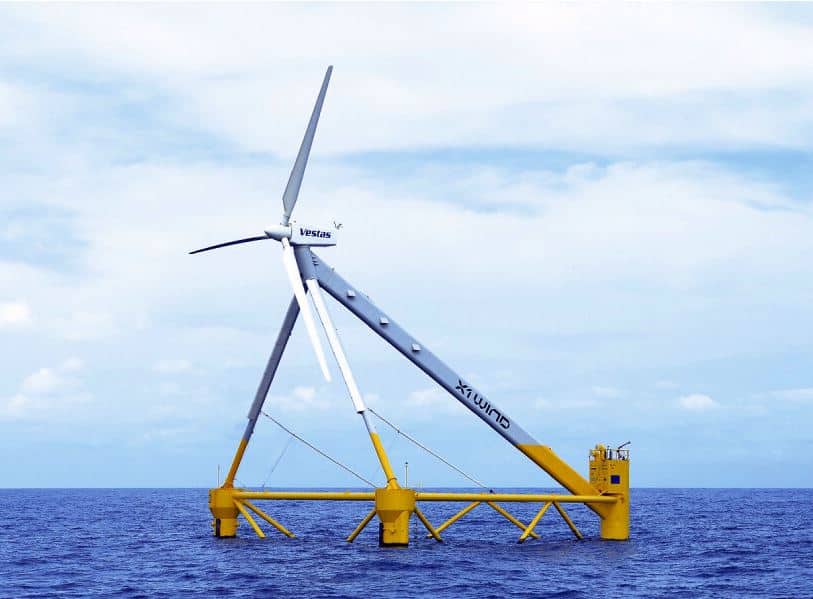 The company is also actively developing its first commercial-scale product, supported by the EU-funded X1 ACCELERATOR Project, which aims to redefine the future of sustainable wind energy.
With its forward-thinking approach, X1 Wind is paving the way for a cleaner, greener future by harnessing the power of the wind in innovative ways. The pyramidic offshore wind turbine stands tall as a symbol of sustainable energy, offering a promising path toward a more environmentally conscious world.